What was the greatest chart song of all time?
We all have personal opinions about which is the best song ever released, the 324,005 song/ chart combinations that are used to create these lists can contribute to that debate but are focused on the charts we have. The simple approach, even when it is as tuned as the one used for the main chart, has too much dependance on the input charts and makes it hard to compare one period with another.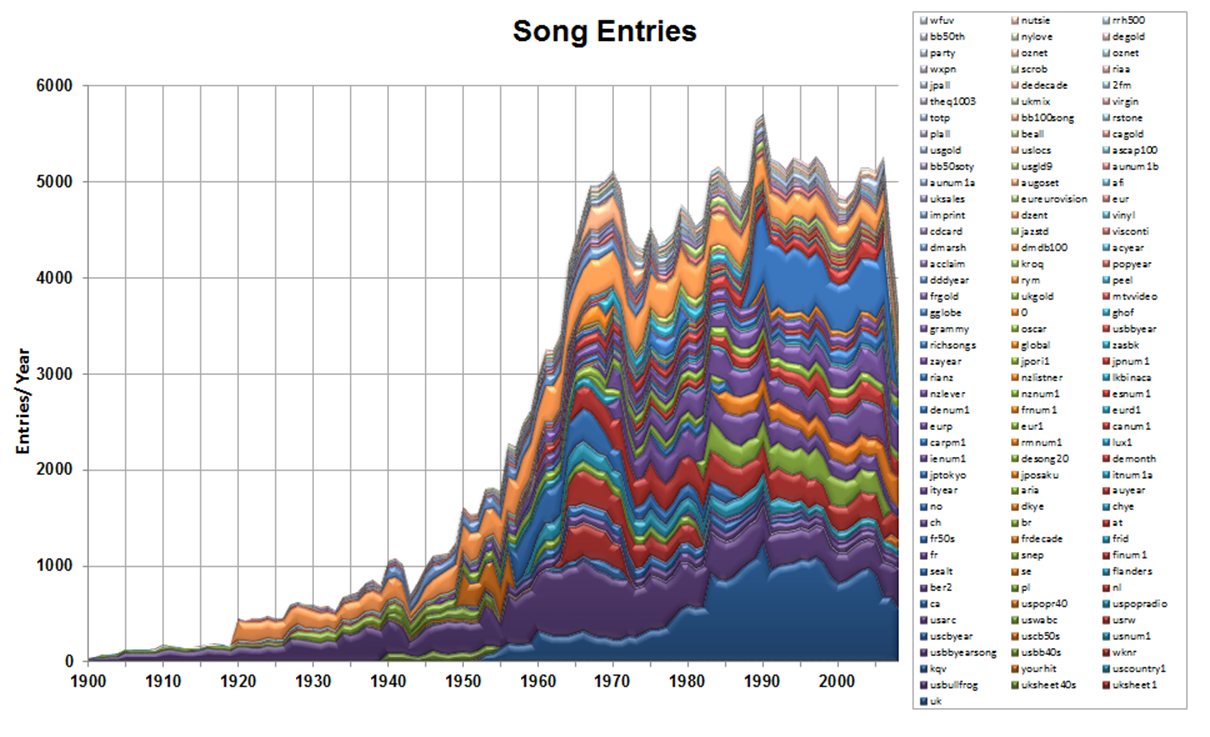 The plot above shows the number of entries in the 141 source song charts. The preponderance of entries after 1960 means that any acts active after that time would be liable to over representation in any combined results. As a result it is important to weigh results by year in an attempt to cancel the effect of the smaller number of entries in early charts.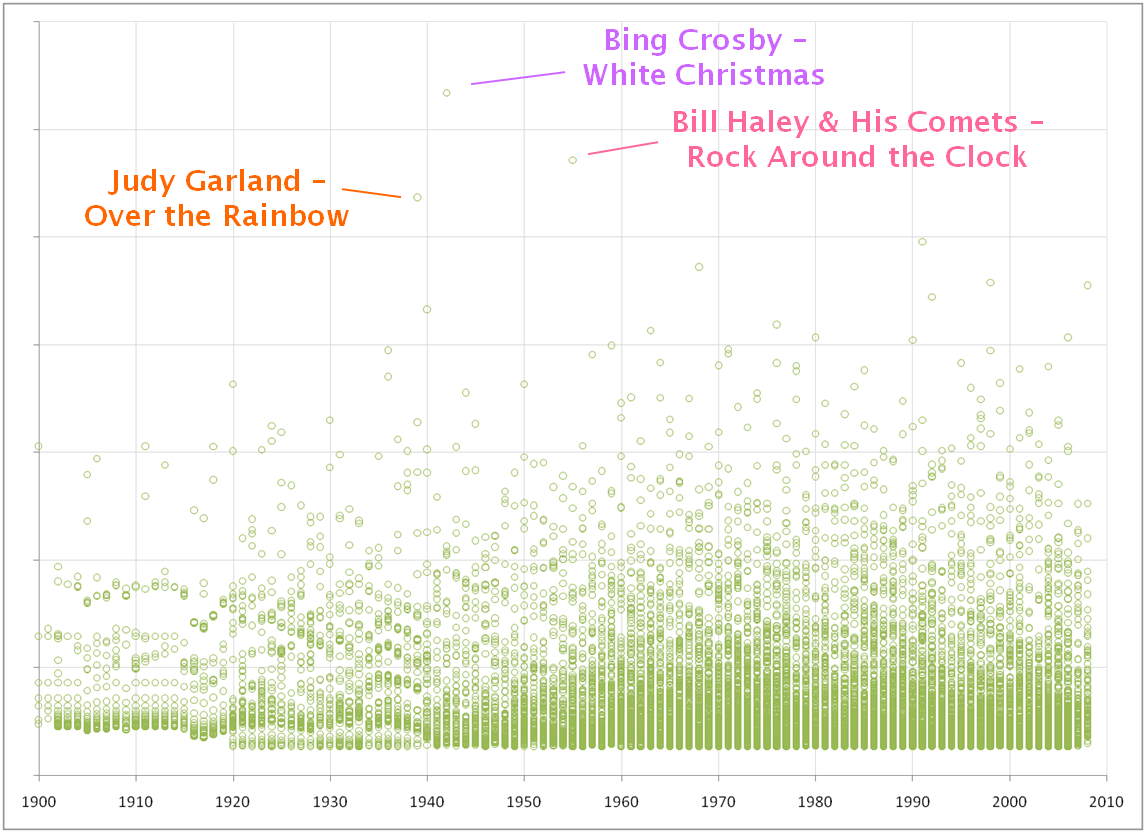 A number of different approaches have been tried, and actually the top songs tend to be so far ahead of the rest that the technique used makes little difference to the order. For the plot above the average of the scores for the songs in the positions 10 to 15 was used as a scaling factor. When the results are plotted against the years, as shown above, it suggests that the factors don't introduce systematic bias for any one period.
This plot also clearly shows how far "White Christmas" is ahead of the other contenders and so it leads to the following list of the most successful songs of all time:
The data here was calculated off-line from data version 1.8.0049. The way the scores are adjusted has been slightly refined so the order is different from our previous listings (especially for the lower numbered entries). We believe that this new ordering provides a better estimate of chart success.
As with all the complex calculations described on the site you can decide to try a different approach. If your analysis shows something interesting tell us about it.
The comments here are from the the MusicID impact site site. This version is not able to accept comments yet