Song artist 114 - Simon & Garfunkel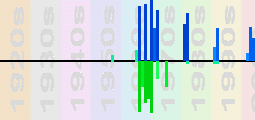 This page lists the song chart entries of Simon & Garfunkel.A list of the hit albums by Simon & Garfunkel is also available. The songs are listed with the most widely successful first.
The early tracks were recorded under the name "Tom & Jerry" and both Paul Simon and Art Garfunkel have their own listings.
| | | | | |
| --- | --- | --- | --- | --- |
| # | Artist | Song Title | Year | Chart Entries |
| 1 | Simon & Garfunkel | Bridge Over Troubled Water | 1970 | UK 1 - Feb 1970 (20 weeks), US Billboard 1 - Feb 1970 (14 weeks), US BB 1 of 1970, Record World 1 - 1970, Keener 1 - Jan 1970 (11 weeks), Canada 1 - Feb 1970 (9 weeks), Canada RPM 1 for 4 weeks - Mar 1970, Canada 1 of 1970, New Zealand 1 for 2 weeks - May 1970, Australia Goset 1 - Mar 1970 (30 weeks), Grammy in 1970, Grammy Hall of Fame in 1998 (1970), Top Song of 1970 of the Billboard 50th list, DDD 2 of 1970, US Radio 4 of 1970 (peak 1 12 weeks), Germany 4 - Apr 1970 (5 months), Springbok 4 - Mar 1970 (14 weeks), US Gold (certified by RIAA in Feb 1970), US CashBox 5 of 1970, KQV 5 of 1970, Holland 5 - Feb 1970 (12 weeks), Switzerland 5 - Mar 1970 (9 weeks), Australia 5 of 1970, Brazil 6 of 1970, D.Marsh 6 of 1970, WABC NY 7 of 1970, Norway 7 - Apr 1970 (10 weeks), nuTsie 9 of 1970s, France 10 - Apr 1970 (1 week), Belgium 16 - May 1970 (1 week), Europe 18 of the 1970s (1970), NZ Listner 19 - Apr 1970 (1 week), 28 in 2FM list, DMDB 36 (1970), POP 41 of 1970, WXPN 41, Rolling Stone 47, Acclaimed 64 (1970), Scrobulate 66 of oldies, Vinyl Surrender 81 (1970), Belgium 162 of all time, Germany 239 of the 1970s (peak 3 19 weeks), UKMIX 299, RYM 19 of 1970, NY Daily Love list 12, WFUV 33, Global 33 (5 M sold) - 1970, one of the Rock and Roll Hall of Fame 500 |
| 2 | Simon & Garfunkel | The Sounds of Silence | 1966 | US Billboard 1 - Nov 1965 (14 weeks), Record World 1 - 1966, Keener 1 - Nov 1965 (9 weeks), Japan 1 for 2 weeks - Oct 1968, Grammy Hall of Fame in 2004 (1965), US CashBox 2 of 1966, Canada 2 - Dec 1965 (14 weeks), NZ Listner 2 - Mar 1966 (7 weeks), Japan 4 of all time (international songs) (sales 0.81), US Gold (certified by RIAA in Feb 1966), DDD 8 of 1965, Scrobulate 8 of folk, Holland 10 - Jan 1966 (13 weeks), Germany 10 - Mar 1966 (3 months), South Africa 10 of 1966, WABC NY 12 of 1966, Flanders 13 - Mar 1966 (2 months), Europe 13 of the 1960s (1966), WXPN 30, US invalid BB 33 of 1966, POP 33 of 1966, nuTsie 34 of 1960s, Brazil 36 of 1966, Australia Goset 37 - Apr 1969 (11 weeks), KQV 39 of 1966, US Radio 50 of 1965 (peak 1 7 weeks), US BB 54 of 1966, RIAA 79, Switzerland 94 - May 2009 (1 week), Rolling Stone 156, Belgium 177 of all time, Acclaimed 211 (1965), Germany 387 of the 1960s (peak 9 13 weeks), OzNet 707, RYM 13 of 1965, one of the Rock and Roll Hall of Fame 500 |
| 3 | Simon & Garfunkel | Mrs Robinson | 1968 | US Billboard 1 - Apr 1968 (13 weeks), Record World 1 - 1968, Keener 1 - Apr 1968 (9 weeks), Canada 1 - Apr 1968 (11 weeks), Canada RPM 1 for 2 weeks - May 1968, Grammy in 1968, Grammy Hall of Fame in 1999 (1968), Canada 3 of 1968, WABC NY 4 of 1968, US Gold (certified by RIAA in Jun 1968), US CashBox 5 of 1968, KQV 6 of 1968, Switzerland 6 - Jun 1968 (9 weeks), AFI 6, Holland 8 - May 1968 (11 weeks), Norway 8 - Aug 1968 (4 weeks), Australia Goset 8 - Jun 1968 (14 weeks), UK 9 - Jan 1969 (17 weeks), US BB 9 of 1968, NZ Listner 9 - Aug 1968 (6 weeks), US Radio 11 of 1968 (peak 1 10 weeks), Brazil 14 of 1968, DDD 38 of 1968, Scrobulate 45 of folk, Europe 80 of the 1960s (1968), OzNet 581, Acclaimed 702 (1968), RYM 26 of 1968 |
| 4 | Simon & Garfunkel | El Condor Pasa (If I Could) | 1970 | Holland 1 - Mar 1970 (17 weeks), Switzerland 1 - Jun 1970 (19 weeks), Germany 1 - Jun 1970 (7 months), Australia 1 for 1 week - Aug 1970, Australia Goset 1 - Jul 1970 (23 weeks), Germany 1 for 7 weeks - Jun 1970, France (SNEP) 2 - Oct 1970 (2 months), Belgium 2 - May 1970 (11 weeks), Flanders 2 - May 1970 (2 months), Switzerland 3 of 1970, Canada 5 - Sep 1970 (9 weeks), Australia 7 of 1970, Germany 8 of the 1970s (peak 1 25 weeks), Keener 10 - Sep 1970 (6 weeks), Record World 13 - 1970, US Billboard 18 - Sep 1970 (11 weeks), Italy 51 of 1970, Canada 60 of 1970, US CashBox 100 of 1970, US Radio 142 of 1970 (peak 18 3 weeks), RYM 54 of 1970 |
| 5 | Simon & Garfunkel | The Boxer | 1969 | France 1 - Jan 1970 (4 weeks), Record World 3 - 1969, Holland 3 - May 1969 (11 weeks), Springbok 3 - Jun 1969 (11 weeks), Keener 4 - Mar 1969 (7 weeks), UK 6 - May 1969 (14 weeks), Canada 6 - Apr 1969 (6 weeks), Scrobulate 6 of folk, US Billboard 7 - Apr 1969 (10 weeks), Australia Goset 7 - May 1969 (12 weeks), Norway 9 - Jun 1969 (6 weeks), NZ Listner 9 - Jun 1969 (7 weeks), Poland 20 - Jan 1992 (22 weeks), Germany 24 - Jul 1969 (1 month), DDD 29 of 1969, Europe 32 of the 1960s (1969), WABC NY 51 of 1969, Brazil 54 of 1970, POP 54 of 1969, Canada 70 of 1969, US Radio 72 of 1969 (peak 7 8 weeks), US CashBox 85 of 1969, WXPN 103, Rolling Stone 105, Acclaimed 858 (1969), RYM 23 of 1969 |
| 6 | Simon & Garfunkel | Cecilia | 1970 | Record World 1 - 1970, Keener 2 - Apr 1970 (8 weeks), Canada 2 - Apr 1970 (9 weeks), Holland 2 - May 1970 (11 weeks), Belgium 2 - May 1970 (8 weeks), Germany 2 - May 1970 (5 months), Switzerland 3 - May 1970 (14 weeks), US Billboard 4 - Apr 1970 (13 weeks), US Gold (certified by RIAA in Jun 1970), Flanders 5 - May 1970 (2 months), Australia Goset 7 - May 1970 (18 weeks), WABC NY 28 of 1970, Scrobulate 33 of folk, Canada 37 of 1970, US BB 49 of 1970, US CashBox 51 of 1970, US Radio 53 of 1970 (peak 4 9 weeks), POP 53 of 1970, DDD 90 of 1970, Germany 163 of the 1970s (peak 2 21 weeks), RYM 21 of 1970, Party 92 of 2007 |
| 7 | Simon & Garfunkel | I am a Rock | 1966 | Record World 2 - 1966, Keener 2 - Apr 1966 (6 weeks), Canada 2 - May 1966 (8 weeks), US Billboard 3 - May 1966 (11 weeks), NZ Listner 6 - Aug 1966 (3 weeks), Holland 11 - Jun 1966 (10 weeks), UK 17 - Jun 1966 (10 weeks), DDD 33 of 1966, US Radio 38 of 1966 (peak 3 8 weeks), US CashBox 40 of 1966, WABC NY 50 of 1966, US BB 51 of 1966, Scrobulate 54 of folk, Brazil 86 of 1966, OzNet 843, RYM 35 of 1966 |
| 8 | Simon & Garfunkel | Homeward Bound | 1966 | New Zealand 1 for 4 weeks - Apr 1966, NZ Listner 1 - Apr 1966 (3 weeks), Keener 4 - Feb 1966 (7 weeks), Holland 4 - Apr 1966 (13 weeks), US Billboard 5 - Feb 1966 (12 weeks), Record World 5 - 1966, Canada 8 - Feb 1966 (10 weeks), UK 9 - Mar 1966 (12 weeks), DDD 44 of 1966, US BB 56 of 1966, US CashBox 61 of 1966, US Radio 66 of 1966 (peak 5 7 weeks), WABC NY 71 of 1966, Scrobulate 96 of folk, WXPN 705, RYM 65 of 1966 |
| 9 | Simon & Garfunkel | A Hazy Shade of Winter | 1966 | Keener 10 - Oct 1966 (5 weeks), US Billboard 13 - Nov 1966 (9 weeks), Record World 13 - 1966, NZ Listner 14 - Mar 1967 (3 weeks), UK 30 - Dec 1991 (6 weeks), Canada 34 - Nov 1966 (5 weeks), DDD 71 of 1966, Japan (Tokyo) 79 - Feb 1989 (2 weeks), Scrobulate 79 of christmas, US Radio 138 of 1966 (peak 13 4 weeks), RYM 66 of 1966 |
| 10 | Simon & Garfunkel | My Little Town | 1975 | Canada 6 - Nov 1975 (11 weeks), US Billboard 9 - Oct 1975 (14 weeks), D.Marsh 9 of 1975, Record World 11 - 1975, Holland 14 - Dec 1975 (6 weeks), RIANZ 24 - Dec 1975 (6 weeks), Belgium 28 - Jan 1976 (1 week), US Radio 92 of 1975 (peak 9 6 weeks), WABC NY 100 of 1975, RYM 106 of 1975 |
| 11 | Simon & Garfunkel | Scarborough Fair (Canticle) | 1968 | Keener 1 - Feb 1968 (6 weeks), US Billboard 11 - Mar 1968 (11 weeks), Record World 14 - 1968, Canada 25 - Mar 1968 (4 weeks), US BB 89 of 1968, US Radio 94 of 1968 (peak 11 5 weeks), Scrobulate 97 of folk, WXPN 736, RYM 25 of 1968 |
| 12 | Simon & Garfunkel | America | 1972 | UK 25 - Oct 1972 (7 weeks), WXPN 47, Scrobulate 48 of folk, POP 78 of 1972, US Billboard 97 - Nov 1972 (2 weeks), RYM 166 of 1972, WFUV 10 |
| 13 | Simon & Garfunkel | At the Zoo | 1967 | Canada 12 - Mar 1967 (7 weeks), Record World 13 - 1967, US Billboard 16 - Mar 1967 (9 weeks), Keener 16 - Mar 1967 (3 weeks), US Radio 150 of 1967 (peak 16 3 weeks), RYM 132 of 1967 |
| 14 | Simon & Garfunkel | The Dangling Conversation | 1966 | Record World 18 - 1966, Canada 18 - Aug 1966 (7 weeks), Keener 21 - Aug 1966 (3 weeks), US Billboard 25 - Aug 1966 (7 weeks), RYM 101 of 1966 |
| 15 | Simon & Garfunkel | Fakin' It | 1967 | Canada 7 - Jul 1967 (9 weeks), Record World 15 - 1967, Keener 20 - Jul 1967 (3 weeks), US Billboard 23 - Jul 1967 (8 weeks), RYM 148 of 1967 |
| 16 | Simon & Garfunkel | The 59th Street Bridge Song (Feelin' Groovy) | 1967 | US invalid BB 29 of 1967, POP 29 of 1967, RYM 132 of 1967 |
| 17 | Simon & Garfunkel | Baby Driver | 1969 | Australia Goset 7 - May 1969 (12 weeks), RYM 23 of 1969 |
| 18 | Simon & Garfunkel | Silent Night - Seven O'Clock News | 1991 | UK 30 - Dec 1991 (6 weeks) |
| 19 | Simon & Garfunkel | Wake Up Little Susie | 1982 | US Billboard 27 - Apr 1982 (11 weeks) |
| 20 | Simon & Garfunkel | The Boxer (1992) | 1992 | UK 75 - Feb 1992 (1 week) |
| 21 | Simon & Garfunkel | For Emily, Whenever I May Find Her | 1966 | US Billboard 53 - Sep 1972 (7 weeks), RYM 66 of 1966 |
| 22 | Simon & Garfunkel | Leaves That Are Green | 1966 | Scrobulate 98 of folk rock, RYM 65 of 1966 |
| 23 | Simon & Garfunkel | The Only Living Boy in New York | 1970 | WXPN 743, RYM 21 of 1970 |
| 24 | Simon & Garfunkel | Dancin' Wild | 1957 | RYM 167 of 1957 |
| 25 | Simon & Garfunkel | We've Got a Groovey Thing Goin' | 1965 | RYM 13 of 1965 |
| 26 | Simon & Garfunkel | Flowers Never Bend With the Rainfall | 1966 | RYM 35 of 1966 |
| 27 | Simon & Garfunkel | The Big Bright Green Pleasure Machine | 1966 | RYM 101 of 1966 |
| 28 | Simon & Garfunkel | April Come She Will | 1968 | RYM 25 of 1968 |
| 29 | Simon & Garfunkel | Old Friends | 1968 | RYM 26 of 1968 |
| 30 | Simon & Garfunkel | You Don't Know Where Your Interest Lies | 1967 | RYM 148 of 1967 |
| 31 | Simon & Garfunkel | Keep the Customer Satisfied | 1970 | RYM 19 of 1970 |
| 32 | Simon & Garfunkel | Why Don't You Write Me | 1970 | RYM 54 of 1970 |
| 33 | Simon & Garfunkel | Wednesday Morning, 3am | unknown | Scrobulate 90 of vocal |
| 34 | Simon & Garfunkel | American Tune | unknown | WXPN 628 |
The comments here are from the the MusicID impact site site. This version is not able to accept comments yet