Song title 178 - Mmmbop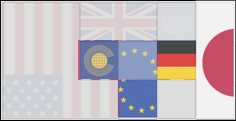 This page lists the chart runs for songs called "Mmmbop" in order of success. This list combines cover versions and distinct songs that happen to share the same title.
If, alternately, you are looking for songs which have the word "Mmmbop" somewhere in the title a better alternative would be to look up the word in the site index for m.
| | | | | |
| --- | --- | --- | --- | --- |
| # | Artist | Song Title | Year | Chart Entries |
| 1 | Hanson | Mmmbop | 1997 | UK 1 - Jun 1997 (13 weeks), US Billboard 1 - May 1997 (22 weeks), Japan (Osaku) 1 of 1997 (peak 1 31 weeks), Japan (Tokyo) 1 - May 1997 (28 weeks), Sweden 1 - May 1997 (3 weeks), Austria 1 - Jun 1997 (4 months), Switzerland 1 - Jun 1997 (21 weeks), Belgium 1 - Jun 1997 (14 weeks), ODK Germany 1 - Jun 1997 (18 weeks) (1 week at number 1) (10 weeks in top 10), Eire 1 for 3 weeks - Jun 1997, Canada RPM 1 for 3 weeks - Jul 1997, New Zealand 1 for 2 weeks - Jun 1997, Australia 1 for 9 weeks - Jun 1997, Europe 1 for 5 weeks - Jun 1997, Germany 1 for 1 week - Jun 1997, Spain 1 for 1 week - Aug 1997, Holland 2 - May 1997 (14 weeks), Norway 2 - Jun 1997 (15 weeks), Australia 2 of 1997, Germany 2 - Jun 1997 (3 months), Grammy in 1997 (Nominated), US Platinum (certified by RIAA in Jun 1997), UK Platinum (certified by BPI in Jun 1997), Germany Platinum (certified by BMieV in 1997), Canada 4 of 1997, Poland 9 - Jun 1997 (12 weeks), Switzerland 10 of 1997, US BB 12 of 1997, ARC 13 of 1997 (peak 1 17 weeks), US Radio 14 of 1997 (peak 1 17 weeks), POP 18 of 1997, Brazil 21 of 1997, Scrobulate 69 of fun, France (InfoDisc) 118 of the 1990s (peak 4, 21 weeks, 490k sales estimated, 1997), Germany 187 of the 1990s (peak 1 12 weeks), Acclaimed 516 (1997), RYM 81 of 1996 |