Song artist 332 - Falco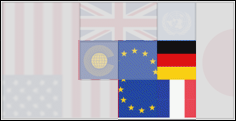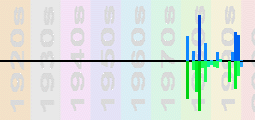 This page lists the song chart entries of Falco.A list of the hit albums by Falco is also available. The songs are listed with the most widely successful first.
His real name was Johann Holzel, he changed his name to Falco in the 1970s (reportedly as a tribute to Falko Weisspflog). He played bass with Drahdiwaberl before his solo career and he also recorded as TMA.
| | | | | |
| --- | --- | --- | --- | --- |
| # | Artist | Song Title | Year | Chart Entries |
| 1 | Falco | Rock Me Amadeus | 1986 | UK 1 - Mar 1986 (15 weeks), US Billboard 1 - Feb 1986 (17 weeks), Canada 1 - Dec 1985 (6 weeks), Sweden 1 - Aug 1985 (7 weeks), Sweden (alt) 1 - Sep 1985 (17 weeks), Austria 1 - May 1985 (6 months), Germany 1 - Jun 1985 (4 months), ODK Germany 1 - Jun 1985 (23 weeks) (4 weeks at number 1) (14 weeks in top 10), Eire 1 for 1 week - Apr 1986, Canada RPM 1 for 1 week - Feb 1986, New Zealand 1 for 5 weeks - Mar 1986, Springbok 1 - Apr 1986 (20 weeks), Europe 1 for 2 weeks - Jul 1985, Germany 1 for 4 weeks - Jul 1985, France 2 - Nov 1985 (3 weeks), Switzerland 2 - Jun 1985 (20 weeks), Belgium 2 - May 1986 (10 weeks), Holland 3 - May 1986 (9 weeks), South Africa 3 of 1986, UK Gold (certified by BPI in May 1986), Germany Gold (certified by BMieV in 1985), Switzerland 5 of 1985, Norway 6 - Apr 1986 (7 weeks), US Radio 12 of 1986 (peak 1 9 weeks), Italy 18 of 1985, US CashBox 19 of 1986, Brazil 20 of 1986, Canada 22 of 1986, Poland 24 - Jun 1985 (5 weeks), US BB 28 of 1986, POP 29 of 1986, ARC 38 of 1986 (peak 1 12 weeks), Germany 50 of the 1980s (peak 1 16 weeks), Scrobulate 65 of 80s, KROQ 74 of 1986, Holland free40 96 of 1986, RYM 63 of 1985 |
| 2 | Falco | Der Kommissar | 1982 | France 1 - May 1982 (6 weeks), Austria 1 - Jan 1982 (5 months), Italy 1 of 1982, Italy 1 for 11 weeks - Oct 1982, Germany 1 - Mar 1982 (5 months), ODK Germany 1 - Feb 1982 (29 weeks) (3 weeks at number 1) (16 weeks in top 10), Germany 1 for 3 weeks - Apr 1982, Switzerland 2 - Jan 1982 (10 weeks), Norway 3 - Jul 1982 (13 weeks), Sweden (alt) 4 - Jun 1982 (21 weeks), France (SNEP) 4 - Dec 1982 (3 months), Germany Gold (certified by BMieV in 1982), Canada 11 - Dec 1982 (9 weeks), Switzerland 16 of 1982, Holland 18 - Feb 1982 (7 weeks), Belgium 22 - Apr 1982 (2 weeks), Germany 25 of the 1980s (peak 1 20 weeks), KROQ 70 of 1983, Canada 100 of 1983, France (InfoDisc) 214 of the 1980s (peak 3, 35 weeks, 501k sales estimated, 1982), RYM 100 of 1982 |
| 3 | Falco | Jeanny Part I | 1986 | Holland 1 - Feb 1986 (13 weeks), Sweden 1 - Mar 1986 (6 weeks), Austria 1 - Jan 1986 (4 months), Switzerland 1 - Dec 1985 (17 weeks), Norway 1 - May 1986 (14 weeks), ODK Germany 1 - Dec 1985 (21 weeks) (8 weeks at number 1) (13 weeks in top 10), Germany 1 for 8 weeks - Jan 1986, Belgium 2 - Mar 1986 (9 weeks), Switzerland 4 of 1986, Germany Gold (certified by BMieV in 1986), Germany 38 of the 1980s (peak 1 15 weeks), UK 68 - Jul 1986 (4 weeks), Italy 96 of 1986 |
| 4 | Falco | Vienna Calling | 1985 | Poland 2 - Nov 1985 (12 weeks), Sweden 3 - Nov 1985 (4 weeks), Austria 4 - Nov 1985 (4 months), ODK Germany 4 - Sep 1985 (19 weeks) (6 weeks in top 10), Switzerland 7 - Oct 1985 (12 weeks), Germany 7 - Oct 1985 (3 months), France 9 - May 1986 (1 week), UK 10 - May 1986 (9 weeks), Canada 11 - Mar 1986 (9 weeks), Sweden (alt) 14 - Dec 1985 (3 weeks), Belgium 14 - Jul 1986 (3 weeks), US Billboard 18 - Apr 1986 (14 weeks), KROQ 50 of 1985, Canada 94 of 1986, US Radio 138 of 1986 (peak 18 3 weeks), Germany 381 of the 1980s (peak 4 10 weeks) |
| 5 | Falco | Coming Home, Jeannie Part II | 1986 | Sweden 1 - Nov 1986 (5 weeks), Germany 1 - Jan 1986 (4 months), ODK Germany 1 - Oct 1986 (16 weeks) (2 weeks at number 1) (9 weeks in top 10), Germany 1 for 2 weeks - Nov 1986, Switzerland 3 - Nov 1986 (10 weeks), Austria 4 - Nov 1986 (4 months), Norway 4 - Nov 1986 (15 weeks), France 5 - Jan 1986 (2 weeks), Europe 11 of the 1980s (1986), Germany 210 of the 1980s (peak 1 10 weeks), RYM 83 of 1985 |
| 6 | Falco | Out Of The Dark | 1998 | Germany 2 - Apr 1998 (4 months), ODK Germany 2 - Mar 1998 (26 weeks) (15 weeks in top 10), Germany Platinum (certified by BMieV in 1998), France 3 - Apr 1998 (4 weeks), Switzerland 3 - Apr 1998 (22 weeks), Austria 4 - Apr 1998 (3 months), Switzerland 26 of 1998, Germany 69 of the 1990s (peak 2 17 weeks) |
| 7 | Falco | Wiener Blut | 1988 | France 1 - Aug 1988 (5 weeks), Austria 4 - Sep 1988 (3 months), ODK Germany 9 - Aug 1988 (11 weeks) (2 weeks in top 10), Germany 10 - Sep 1988 (2 months), Switzerland 24 - Sep 1988 (5 weeks), Japan (Tokyo) 30 - Nov 1988 (3 weeks) |
| 8 | Falco | The Sound of Music | 1986 | Germany 4 - Jul 1986 (3 months), ODK Germany 4 - Jul 1986 (17 weeks) (8 weeks in top 10), Austria 7 - Aug 1986 (4 months), France 10 - Sep 1986 (1 week), Switzerland 11 - Jul 1986 (8 weeks), Belgium 30 - Aug 1986 (1 week), UK 61 - Sep 1986 (3 weeks), Germany 377 of the 1980s (peak 4 9 weeks) |
| 9 | Falco | Egoist | 1998 | ODK Germany 4 - Sep 1998 (21 weeks) (7 weeks in top 10), Germany Gold (certified by BMieV in 1998), France 5 - Sep 1998 (1 week), Germany 5 - Sep 1998 (4 months), Austria 8 - Sep 1998 (4 months), Switzerland 19 - Oct 1998 (15 weeks), Germany 267 of the 1990s (peak 4 15 weeks) |
| 10 | Falco | Mutter, der Mann mit dem Koks ist da | 1996 | France 3 - Mar 1996 (3 weeks), Austria 3 - Apr 1996 (4 months), ODK Germany 11 - Mar 1996 (18 weeks), Germany 12 - Mar 1996 (3 months), Switzerland 30 - May 1996 (4 weeks) |
| 11 | Falco | Maschine brennt | 1982 | Austria 4 - Aug 1982 (3 months), Norway 4 - Oct 1982 (6 weeks), ODK Germany 10 - Jul 1982 (17 weeks) (1 week in top 10), Germany 12 - Jul 1982 (3 months) |
| 12 | Falco | Push, Push | 1999 | France 1 - Dec 1999 (7 weeks), Austria 15 - Feb 1999 (3 months), ODK Germany 50 - Feb 1999 (6 weeks) |
| 13 | Falco | Naked | 1996 | France 4 - Oct 1996 (1 week), Austria 4 - Aug 1996 (3 months), ODK Germany 50 - Aug 1996 (8 weeks) |
| 14 | Falco | Junge Romer | 1984 | France 4 - Jul 1984 (1 week), Austria 8 - Jun 1984 (3 months), Switzerland 24 - Jun 1984 (3 weeks) |
| 15 | Falco | Emotional | 1987 | ODK Germany 50 - May 1987 (5 weeks), UK 85 - May 1987 (3 weeks) |
| 16 | Falco | Expocityvisions | 1991 | France 1 - Mar 1991 (4 weeks) |
| 17 | Falco | Do it Again | 1989 | Japan (Tokyo) 73 - Apr 1989 (2 weeks) |
| 18 | Falco | The Titanic | 1992 | Austria 7 - Jul 1992 (5 months), ODK Germany 47 - Aug 1992 (4 weeks) |
| 19 | Falco | The Man Don't Give A F**k (Live Version) | 2007 | Austria 32 - Mar 2007 (1 month) |
| 20 | Falco | Manner des Westens [T. Borger Version 2007] | 2007 | ODK Germany 55 - Mar 2007 (5 weeks) |
| 21 | Falco | Charisma Kommando | 1990 | France 9 - Dec 1990 (1 week) |
| 22 | Falco | Nachtflug | 1993 | France 7 - Jan 1993 (1 week) |
| 23 | Falco | Verdammt wir leben noch | 1999 | Austria 29 - Oct 1999 (1 month) |
| 24 | Falco | Data De Groove | 1990 | Austria 19 - Jun 1990 (2 months) |
| 25 | Falco | Dance Mephisto | 1992 | Austria 20 - Nov 1992 (1 month) |
| 26 | Falco | Manner des Westens | 1985 | RYM 83 of 1985 |
| 27 | Falco | Helden von Heute | 1982 | RYM 100 of 1982 |
In addition to the above listed songs Falco also contributed to the following entries:
The comments here are from the the MusicID impact site site. This version is not able to accept comments yet