Song artist 3 - Madonna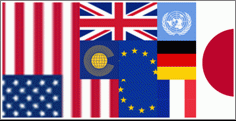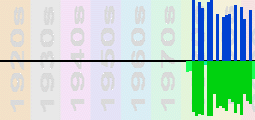 This page lists the song chart entries of Madonna.A list of the hit albums by Madonna is also available. The songs are listed with the most widely successful first.
By our calculation clearly the most successful female music artist of all time. For example in terms of the number of years on top of the song and album charts.
| | | | | |
| --- | --- | --- | --- | --- |
| # | Artist | Song Title | Year | Chart Entries |
| 1 | Madonna | Like a Prayer | 1989 | UK 1 - Mar 1989 (13 weeks), US Billboard 1 - Mar 1989 (16 weeks), US CashBox 1 of 1989, Japan (Tokyo) 1 - Mar 1989 (18 weeks), Finland 1 for 3 weeks - Mar 1989, Switzerland 1 - Mar 1989 (17 weeks), Norway 1 - Mar 1989 (16 weeks), Poland 1 - Apr 1989 (26 weeks), Belgium 1 - Mar 1989 (12 weeks), Italy 1 for 9 weeks - Apr 1989, Eire 1 for 2 weeks - Mar 1989, Canada RPM 1 for 4 weeks - Apr 1989, Canada 1 of 1989, New Zealand 1 for 2 weeks - Apr 1989, Australia 1 for 4 weeks - Apr 1989, Europe 1 for 12 weeks - Mar 1989, Holland 2 - Mar 1989 (11 weeks), Austria 2 - Apr 1989 (5 months), Australia 2 of 1989, Germany 2 - Mar 1989 (5 months), ODK Germany 2 - Mar 1989 (25 weeks) (11 weeks in top 10), MTV Video of the year 1989 (Nominated), US Platinum (certified by RIAA in May 1989), France 4 - Mar 1989 (2 weeks), Germany Gold (certified by BMieV in 1989), US Radio 5 of 1989 (peak 1 10 weeks), Italy 5 of 1989, POP 5 of 1989, Switzerland 6 of 1989, ARC 8 of 1989 (peak 1 12 weeks), US BB 25 of 1989, Scrobulate 33 of pop, Sweden 36 - Aug 2009 (1 week), Brazil 38 of 1989, Europe 49 of the 1980s (1989), nuTsie 65 of 1980s, Germany 96 of the 1980s (peak 2 15 weeks), France (InfoDisc) 113 of the 1980s (peak 1, 27 weeks, 478k sales estimated, 1989), OzNet 161, Rolling Stone 300, Acclaimed 629 (1989), RYM 13 of 1989 |
| 2 | Madonna | Vogue | 1990 | UK 1 - Apr 1990 (14 weeks), US Billboard 1 - Apr 1990 (24 weeks), US CashBox 1 of 1990, Japan (Tokyo) 1 - Apr 1990 (19 weeks), Sweden 1 - Apr 1990 (9 weeks), Finland 1 for 1 week - May 1990, Norway 1 - Apr 1990 (14 weeks), Poland 1 - Apr 1990 (23 weeks), Belgium 1 - Apr 1990 (14 weeks), Italy 1 for 2 weeks - May 1990, Canada RPM 1 for 3 weeks - Jun 1990, New Zealand 1 for 4 weeks - May 1990, Australia 1 for 5 weeks - May 1990, Europe 1 for 8 weeks - Apr 1990, Spain 1 for 1 week - Jun 1990, US 2 X Platinum (certified by RIAA in Jun 1990), ARC 2 of 1990 (peak 1 15 weeks), US Radio 2 of 1990 (peak 1 10 weeks), Holland 2 - Apr 1990 (10 weeks), Switzerland 2 - Apr 1990 (19 weeks), MTV Video of the year 1990 (Nominated), ODK Germany 4 - Apr 1990 (23 weeks) (10 weeks in top 10), Canada 4 of 1990, UK Gold (certified by BPI in May 1990), US BB 5 of 1990, Italy 5 of 1990, Germany 6 - Apr 1990 (4 months), France 7 - Apr 1990 (1 week), Austria 7 - May 1990 (3 months), POP 7 of 1990, Brazil 10 of 1990, Australia 10 of 1990, Japan (Osaku) 11 of 1990 (peak 1 19 weeks), Switzerland 12 of 1990, nuTsie 35 of 1990s, Germany 230 of the 1990s (peak 4 13 weeks), Acclaimed 521 (1990), UKMIX 714, OzNet 881, RYM 8 of 1990, Global 33 (5 M sold) - 1990, Party 181 of 2007 |
| 3 | Madonna | Hung Up | 2005 | UK 1 - Nov 2005 (29 weeks), Japan (Tokyo) 1 - Oct 2005 (27 weeks), Holland 1 - Nov 2005 (20 weeks), Sweden 1 - Dec 2005 (12 weeks), Finland 1 for 2 weeks - Nov 2005, Austria 1 - Dec 2005 (6 months), Switzerland 1 - Nov 2005 (99 weeks), Norway 1 - Nov 2005 (21 weeks), Belgium 1 - Nov 2005 (20 weeks), Germany 1 - Jan 2006 (5 months), ODK Germany 1 - Nov 2005 (28 weeks) (9 weeks at number 1) (14 weeks in top 10), Canada Billboard 1 for 2 weeks - Dec 2005, Australia 1 for 1 week - Nov 2005, Europe 1 for 12 weeks - Nov 2005, Germany 1 for 9 weeks - Nov 2005, Spain 1 for 6 weeks - Dec 2005, Scrobulate 1 of pop, MTV Video of the year 2006 (Nominated), US Platinum (certified by RIAA in Aug 2008), Germany Platinum (certified by BMieV in 2006), Poland 4 - Oct 2005 (18 weeks), Acclaim Year 4 of 2005, US Billboard 7 - Nov 2005 (20 weeks), Japan (Osaku) 8 of 2006 (peak 1 16 weeks), Switzerland 10 of 2006, Australia (ARIA) 38 of 2006, Australia 39 of 2005, Brazil 40 of 2006, POP 44 of 2005, France (InfoDisc) 52 of the 2000s (peak 1, 24 weeks, 409k sales estimated, 2005), US Radio 68 of 2005 (peak 16 6 weeks), US BB 91 of 2006, Germany 111 of the 2000s (peak 1 7 weeks), RYM 62 of 2005, the MusicID revenue site song 50 of 2006, Party 194 of 2007 |
| 4 | Madonna | Music | 2000 | UK 1 - Sep 2000 (23 weeks), US Billboard 1 - Aug 2000 (24 weeks), Japan (Tokyo) 1 - Aug 2000 (25 weeks), Sweden 1 - Aug 2000 (10 weeks), Switzerland 1 - Sep 2000 (15 weeks), Norway 1 - Sep 2000 (10 weeks), Canada RPM 1 for 9 weeks - Sep 2000, New Zealand 1 for 1 week - Oct 2000, Australia 1 for 4 weeks - Aug 2000, Europe 1 for 6 weeks - Sep 2000, Spain 1 for 1 week - Oct 2000, ODK Germany 2 - Sep 2000 (16 weeks) (7 weeks in top 10), Grammy in 2000 (Nominated), US Platinum (certified by RIAA in Oct 2000), Holland 4 - Aug 2000 (12 weeks), Poland 4 - Aug 2000 (13 weeks), Germany 4 - Aug 2000 (3 months), France Gold (certified by SNEP in Jul 2001), Germany Gold (certified by BMieV in 2000), Austria 6 - Sep 2000 (3 months), Belgium 6 - Aug 2000 (11 weeks), Italy 7 of 2000, Brazil 8 of 2000, Australia 11 of 2000, US Radio 15 of 2000 (peak 2 17 weeks), US BB 17 of 2000, ARC 19 of 2000 (peak 1 16 weeks), Switzerland 19 of 2000, Japan (Osaku) 27 of 2000 (peak 3 16 weeks), POP 33 of 2000, nuTsie 71 of 2000s, Scrobulate 87 of pop, Germany 196 of the 2000s (peak 2 8 weeks), UKMIX 533, Acclaimed 674 (2000), RYM 33 of 2000, the MusicID revenue site song 12 of 2000, Party 41 of 1999 |
| 5 | Madonna | Papa Don't Preach | 1986 | UK 1 - Jun 1986 (15 weeks), US Billboard 1 - Jun 1986 (18 weeks), Sweden 1 - Aug 1986 (5 weeks), Norway 1 - Jul 1986 (10 weeks), Belgium 1 - Jul 1986 (12 weeks), Italy 1 of 1986, Italy 1 for 7 weeks - Jul 1986, Eire 1 for 2 weeks - Jun 1986, Canada RPM 1 for 2 weeks - Aug 1986, Australia 1 for 6 weeks - Aug 1986, Europe 1 for 11 weeks - Aug 1986, Holland 2 - Jun 1986 (13 weeks), Switzerland 2 - Jul 1986 (13 weeks), Poland 2 - Aug 1986 (18 weeks), Germany 2 - Jul 1986 (3 months), ODK Germany 2 - Jul 1986 (17 weeks) (9 weeks in top 10), Austria 4 - Aug 1986 (4 months), Springbok 4 - Sep 1986 (15 weeks), US Gold (certified by RIAA in Oct 1998), UK Gold (certified by BPI in Aug 1986), ARC 8 of 1986 (peak 1 13 weeks), Australia 9 of 1986, US Radio 10 of 1986 (peak 1 9 weeks), Canada 13 of 1986, Switzerland 14 of 1986, US CashBox 18 of 1986, US BB 29 of 1986, POP 35 of 1986, 37 in 2FM list, nuTsie 44 of 1980s, Brazil 70 of 1986, Germany 215 of the 1980s (peak 2 11 weeks), France (InfoDisc) 219 of the 1980s (peak 2, 22 weeks, 456k sales estimated, 1986), UKMIX 720, Acclaimed 761 (1986), RYM 43 of 1986 |
| 6 | Madonna | Frozen | 1998 | UK 1 - Mar 1998 (13 weeks), Japan (Tokyo) 1 - Feb 1998 (17 weeks), Finland 1 for 1 week - Feb 1998, Poland 1 - Feb 1998 (56 weeks), Spain 1 for 1 week - Apr 1998, US Billboard 2 - Mar 1998 (20 weeks), Holland 2 - Feb 1998 (15 weeks), Switzerland 2 - Mar 1998 (21 weeks), Norway 2 - Feb 1998 (13 weeks), Germany 2 - Feb 1998 (4 months), ODK Germany 2 - Mar 1998 (19 weeks) (10 weeks in top 10), Germany Platinum (certified by BMieV in 1998), Sweden 3 - Feb 1998 (15 weeks), Austria 3 - Mar 1998 (4 months), Belgium 3 - Feb 1998 (14 weeks), US Gold (certified by RIAA in Apr 1998), UK Gold (certified by BPI in Mar 1998), France Gold (certified by SNEP in Apr 1998), France 5 - Feb 1998 (2 weeks), Switzerland 6 of 1998, Italy 7 of 1998, Canada 12 of 1998, Scrobulate 29 of pop, US Radio 31 of 1998 (peak 4 12 weeks), Japan (Osaku) 31 of 1998 (peak 7 20 weeks), US BB 32 of 1998, ARC 37 of 1998 (peak 1 15 weeks), Australia 37 of 1998, Europe 55 of the 1990s (1998), Brazil 83 of 1998, Poland 85 of all time, France (InfoDisc) 98 of the 1990s (peak 1, 39 weeks, 469k sales estimated, 1998), Germany 183 of the 1990s (peak 2 12 weeks), Acclaimed 2305 (1998), RYM 6 of 1998 |
| 7 | Madonna | Like a Virgin | 1984 | US Billboard 1 - Nov 1984 (18 weeks), ARC 1 of 1985 (peak 1 14 weeks), Canada RPM 1 for 1 week - Jan 1985, Australia 1 for 5 weeks - Dec 1984, US BB 2 of 1985, Canada 2 - Nov 1984 (12 weeks), Belgium 2 - Dec 1984 (11 weeks), Springbok 2 - Mar 1985 (15 weeks), UK 3 - Nov 1984 (18 weeks), Holland 4 - Nov 1984 (13 weeks), ODK Germany 4 - Dec 1984 (18 weeks) (7 weeks in top 10), US Gold (certified by RIAA in Jan 1985), POP 4 of 1984, nuTsie 6 of 1980s, Brazil 7 of 1985, Germany 7 - Jan 1985 (3 months), Sweden 8 - Dec 1984 (6 weeks), Norway 8 - Feb 1985 (5 weeks), France 9 - Nov 1984 (1 week), Switzerland 9 - Dec 1984 (14 weeks), Austria 10 - Feb 1985 (3 months), Sweden (alt) 15 - Nov 1984 (11 weeks), US Radio 16 of 1984 (peak 1 10 weeks), South Africa 19 of 1985, Australia 25 of 1985, US CashBox 29 of 1985, Canada 35 of 1985, Scrobulate 45 of pop, Italy 70 of 1985, Billboard 50th song 95, Acclaimed 215 (1984), UKMIX 922, RYM 44 of 1984, Guardian Pop 66, one of the Rock and Roll Hall of Fame 500 |
| 8 | Madonna | Take a Bow | 1995 | US Billboard 1 - Dec 1994 (30 weeks), ARC 1 of 1995 (peak 1 23 weeks), Brazil 1 of 1995, Poland 1 - Dec 1994 (22 weeks), Canada RPM 1 for 2 weeks - Mar 1995, Spain 1 for 1 week - Jan 1995, US CashBox 2 of 1995, Canada 3 of 1995, Japan (Tokyo) 4 - Dec 1994 (19 weeks), US Gold (certified by RIAA in Feb 1995), US Radio 6 of 1995 (peak 1 18 weeks), US BB 8 of 1995, Switzerland 8 - Feb 1995 (15 weeks), Sweden 10 - Dec 1994 (4 weeks), Norway 13 - Feb 1995 (6 weeks), UK 16 - Dec 1994 (9 weeks), ODK Germany 18 - Dec 1994 (25 weeks), Belgium 19 - Dec 1994 (4 weeks), Japan (Osaku) 21 of 1995 (peak 9 27 weeks), Austria 26 - Mar 1995 (2 months), Germany 26 - Mar 1995 (1 month), Scrobulate 29 of ballad, Holland 34 - Jan 1995 (2 weeks), Italy 37 of 1994, RYM 139 of 1994 |
| 9 | Madonna | Who's That Girl? | 1987 | UK 1 - Jul 1987 (10 weeks), US Billboard 1 - Jul 1987 (16 weeks), Holland 1 - Jul 1987 (13 weeks), Poland 1 - Aug 1987 (17 weeks), Belgium 1 - Jul 1987 (12 weeks), Italy 1 for 12 weeks - Jul 1987, Eire 1 for 2 weeks - Jul 1987, Canada RPM 1 for 1 week - Aug 1987, Sweden 2 - Aug 1987 (4 weeks), Switzerland 2 - Jul 1987 (14 weeks), Norway 2 - Jul 1987 (9 weeks), ODK Germany 2 - Jul 1987 (16 weeks) (8 weeks in top 10), Golden Globe in 1987 (film 'Who's That Girl') (Nominated), Italy 3 of 1987, Germany 3 - Jul 1987 (3 months), Austria 4 - Sep 1987 (3 months), France 6 - Jul 1987 (1 week), Springbok 6 - Sep 1987 (14 weeks), Switzerland 10 of 1987, Canada 12 of 1987, US CashBox 14 of 1987, US Radio 29 of 1987 (peak 1 8 weeks), Brazil 29 of 1987, ARC 36 of 1987 (peak 1 12 weeks), US BB 42 of 1987, France (InfoDisc) 202 of the 1980s (peak 2, 25 weeks, 417k sales estimated, 1987), Germany 252 of the 1980s (peak 2 10 weeks), OzNet 458, UK Silver (certified by BPI in Aug 1987) |
| 10 | Madonna | American Pie | 2000 | UK 1 - Mar 2000 (14 weeks), Sweden 1 - Mar 2000 (8 weeks), Finland 1 for 1 week - Mar 2000, Switzerland 1 - Mar 2000 (19 weeks), Norway 1 - Mar 2000 (13 weeks), ODK Germany 1 - Mar 2000 (16 weeks) (1 week at number 1) (8 weeks in top 10), Australia 1 for 1 week - Mar 2000, Europe 1 for 7 weeks - Mar 2000, Germany 1 for 1 week - Mar 2000, Japan (Tokyo) 2 - Feb 2000 (25 weeks), Poland 2 - Feb 2000 (16 weeks), Germany 3 - Mar 2000 (3 months), Holland 4 - Feb 2000 (12 weeks), Austria 4 - Apr 2000 (3 months), UK Gold (certified by BPI in Mar 2000), Germany Gold (certified by BMieV in 2000), Japan (Osaku) 6 of 2000 (peak 3 23 weeks), Belgium 6 - Mar 2000 (11 weeks), Italy 9 of 2000, Switzerland 11 of 2000, US Billboard 29 - Feb 2000 (9 weeks), Australia 35 of 2000, Scrobulate 47 of cover, US Radio 71 of 2000 (peak 15 5 weeks), Germany 147 of the 2000s (peak 1 9 weeks), RYM 54 of 2000, the MusicID revenue site song 80 of 2000 |
| 11 | Madonna | La Isla Bonita | 1987 | UK 1 - Apr 1987 (11 weeks), Sweden 1 - Apr 1987 (18 weeks), Austria 1 - May 1987 (5 months), Switzerland 1 - Apr 1987 (18 weeks), Poland 1 - May 1987 (32 weeks), Germany 1 - Apr 1987 (4 months), ODK Germany 1 - Apr 1987 (23 weeks) (5 weeks at number 1) (13 weeks in top 10), Canada RPM 1 for 1 week - May 1987, Europe 1 for 3 weeks - May 1987, Germany 1 for 5 weeks - May 1987, Holland 2 - Apr 1987 (13 weeks), Switzerland 2 of 1987, Belgium 3 - Apr 1987 (14 weeks), US Billboard 4 - Mar 1987 (17 weeks), Germany Gold (certified by BMieV in 1989), Norway 5 - May 1987 (10 weeks), Springbok 10 - Jul 1987 (9 weeks), Canada 22 of 1987, POP 25 of 1987, US CashBox 46 of 1987, US Radio 51 of 1987 (peak 4 8 weeks), France (InfoDisc) 55 of the 1980s (peak 1, 32 weeks, 771k sales estimated, 1987), US BB 58 of 1987, Brazil 69 of 1987, Germany 74 of the 1980s (peak 1 15 weeks), Italy 94 of 1987, OzNet 673, UK Silver (certified by BPI in Apr 1987), RYM 98 of 1987 |
| 12 | Madonna | This Used to Be My Playground | 1992 | US Billboard 1 - Jul 1992 (20 weeks), Sweden 1 - Aug 1992 (8 weeks), Finland 1 for 1 week - Aug 1992, Italy 1 for 7 weeks - Aug 1992, Canada RPM 1 for 3 weeks - Aug 1992, Japan (Tokyo) 2 - Jul 1992 (19 weeks), Golden Globe in 1992 (film 'A League of Their Own') (Nominated), UK 3 - Jul 1992 (9 weeks), Norway 3 - Jul 1992 (11 weeks), Poland 4 - Jul 1992 (15 weeks), US Gold (certified by RIAA in Sep 1992), Italy 5 of 1992, Switzerland 6 - Jul 1992 (21 weeks), Belgium 6 - Aug 1992 (10 weeks), ODK Germany 6 - Jul 1992 (20 weeks) (7 weeks in top 10), Holland 8 - Jul 1992 (9 weeks), Germany 8 - Aug 1992 (3 months), Canada 8 of 1992, Austria 12 - Aug 1992 (3 months), ARC 15 of 1992 (peak 1 14 weeks), Switzerland 15 of 1992, US BB 21 of 1992, US CashBox 21 of 1992, US Radio 24 of 1992 (peak 1 8 weeks), POP 63 of 1992, Scrobulate 80 of ballad, Japan (Osaku) 82 of 1992 (peak 9 14 weeks), Germany 351 of the 1990s (peak 6 12 weeks), UK Silver (certified by BPI in Sep 1992), RYM 80 of 1992 |
| 13 | Madonna | Crazy For You | 1985 | US Billboard 1 - Mar 1985 (21 weeks), Canada 1 - Mar 1985 (13 weeks), Canada RPM 1 for 1 week - May 1985, Australia 1 for 4 weeks - Jul 1985, UK 2 - Jun 1985 (15 weeks), US Radio 2 of 1985 (peak 1 11 weeks), Australia 3 of 1985, ARC 4 of 1985 (peak 1 14 weeks), US Gold (certified by RIAA in Jul 1985), UK Gold (certified by BPI in Sep 1985), Sweden 5 - May 1985 (6 weeks), Canada 7 of 1985, Springbok 7 - Aug 1985 (11 weeks), US BB 9 of 1985, US CashBox 9 of 1985, POP 10 of 1985, Sweden (alt) 13 - Jun 1985 (10 weeks), Belgium 13 - Jun 1985 (5 weeks), Holland 14 - Jun 1985 (10 weeks), Switzerland 16 - Jul 1985 (11 weeks), Austria 24 - Jul 1985 (2 months), ODK Germany 26 - Jun 1985 (14 weeks), Brazil 27 of 1985, Poland 36 - Jun 1985 (2 weeks), Italy 59 of 1985, Scrobulate 86 of sexy, UKMIX 246, Acclaimed 1934 (1985), RYM 50 of 1985, NY Daily Love list 65 |
| 14 | Madonna | Express Yourself | 1989 | Switzerland 1 - Jun 1989 (15 weeks), Italy 1 for 2 weeks - Jun 1989, Canada RPM 1 for 2 weeks - Jul 1989, Europe 1 for 3 weeks - Jul 1989, US Billboard 2 - Jun 1989 (16 weeks), Japan (Tokyo) 2 - May 1989 (17 weeks), Sweden 2 - Jun 1989 (4 weeks), Poland 2 - Jun 1989 (11 weeks), Belgium 2 - Jun 1989 (9 weeks), Germany 3 - Jun 1989 (3 months), ODK Germany 3 - Jun 1989 (18 weeks) (8 weeks in top 10), Norway 4 - Jun 1989 (6 weeks), US Gold (certified by RIAA in Aug 1989), UK 5 - Jun 1989 (10 weeks), Holland 5 - May 1989 (9 weeks), Canada 8 of 1989, Austria 9 - Jul 1989 (3 months), Switzerland 12 of 1989, Scrobulate 12 of gay, US CashBox 16 of 1989, Italy 16 of 1989, Japan (Osaku) 23 of 1989 (peak 13 15 weeks), POP 26 of 1989, ARC 32 of 1989 (peak 1 12 weeks), US Radio 33 of 1989 (peak 3 8 weeks), US BB 55 of 1989, Germany 315 of the 1980s (peak 3 10 weeks), UK Silver (certified by BPI in Aug 1989), RYM 65 of 1989 |
| 15 | Madonna | Justify My Love | 1990 | US Billboard 1 - Nov 1990 (15 weeks), Finland 1 for 1 week - Dec 1990, Canada RPM 1 for 1 week - Feb 1991, US 4 X Platinum (certified by RIAA in Feb 1991), UK 2 - Dec 1990 (10 weeks), Japan (Tokyo) 3 - Nov 1990 (16 weeks), France 3 - Dec 1990 (3 weeks), Switzerland 3 - Jan 1991 (13 weeks), Norway 3 - Dec 1990 (8 weeks), Holland 4 - Dec 1990 (8 weeks), Sweden 4 - Dec 1990 (7 weeks), Poland 4 - Nov 1990 (15 weeks), Belgium 8 - Dec 1990 (10 weeks), Austria 9 - Jan 1991 (2 months), ODK Germany 10 - Dec 1990 (18 weeks) (2 weeks in top 10), Germany 11 - Jan 1991 (2 months), Scrobulate 11 of sexy, Italy 15 of 1990, ARC 18 of 1991 (peak 1 13 weeks), US BB 21 of 1991, Japan (Osaku) 42 of 1991 (peak 1 16 weeks), Holland free40 42 of 1990, Brazil 42 of 1991, Canada 44 of 1991, US Radio 48 of 1990 (peak 1 7 weeks), POP 51 of 1991, Acclaimed 805 (1990), UK Silver (certified by BPI in Dec 1990), RYM 20 of 1990 |
| 16 | Madonna | Live to Tell | 1986 | US Billboard 1 - Apr 1986 (18 weeks), Canada 1 - Apr 1986 (9 weeks), Italy 1 for 7 weeks - May 1986, Canada RPM 1 for 2 weeks - May 1986, Europe 1 for 2 weeks - Jun 1986, UK 2 - Apr 1986 (13 weeks), Norway 2 - May 1986 (11 weeks), Canada 2 of 1986, US CashBox 3 of 1986, Holland 3 - Apr 1986 (10 weeks), Poland 3 - Jan 1986 (20 weeks), Switzerland 4 - May 1986 (17 weeks), Belgium 4 - May 1986 (10 weeks), Italy 5 of 1986, ARC 7 of 1986 (peak 1 14 weeks), US Radio 9 of 1986 (peak 1 10 weeks), Sweden 10 - Apr 1986 (4 weeks), Switzerland 11 of 1986, ODK Germany 12 - May 1986 (15 weeks), Germany 17 - May 1986 (2 months), POP 25 of 1986, US BB 35 of 1986, Scrobulate 47 of ballad, Brazil 52 of 1986, Acclaimed 2140 (1986), UK Silver (certified by BPI in May 1986), RYM 9 of 1986 |
| 17 | Madonna | I'll Remember | 1994 | Italy 1 for 1 week - May 1994, Canada RPM 1 for 5 weeks - Apr 1994, US Billboard 2 - Apr 1994 (26 weeks), Sweden 2 - Apr 1994 (7 weeks), Canada 2 of 1994, Golden Globe in 1994 (film 'With Honors') (Nominated), US Gold (certified by RIAA in Jun 1994), ARC 5 of 1994 (peak 1 20 weeks), Japan (Tokyo) 5 - Apr 1994 (19 weeks), Poland 6 - Apr 1994 (14 weeks), UK 7 - Apr 1994 (8 weeks), Italy 8 of 1994, US Radio 10 of 1994 (peak 1 20 weeks), US BB 13 of 1994, US CashBox 17 of 1994, Switzerland 17 - Apr 1994 (7 weeks), Belgium 25 - Apr 1994 (1 week), Holland 34 - Apr 1994 (3 weeks), ODK Germany 49 - Apr 1994 (13 weeks), POP 69 of 1994, Brazil 76 of 1994, Japan (Osaku) 100 of 1994 (peak 18 18 weeks) |
| 18 | Madonna | Into the Groove | 1985 | UK 1 - Jul 1985 (16 weeks), Holland 1 - Aug 1985 (16 weeks), Belgium 1 - Aug 1985 (16 weeks), Italy 1 for 11 weeks - Aug 1985, Eire 1 for 3 weeks - Aug 1985, New Zealand 1 for 6 weeks - Aug 1985, Australia 1 for 4 weeks - Jun 1985, Sweden 2 - Aug 1985 (6 weeks), Switzerland 2 - Aug 1985 (13 weeks), Australia 2 of 1985, Italy 2 of 1985, Sweden (alt) 3 - Aug 1985 (12 weeks), Germany 3 - Aug 1985 (3 months), ODK Germany 3 - Aug 1985 (16 weeks) (8 weeks in top 10), Norway 4 - Aug 1985 (10 weeks), Springbok 4 - Nov 1985 (13 weeks), US Gold (certified by RIAA in Jul 1985), UK Gold (certified by BPI in Aug 1985), Austria 7 - Sep 1985 (2 months), France 9 - Aug 1985 (1 week), POP 13 of 1985, Switzerland 19 of 1985, Poland 19 - Sep 1985 (7 weeks), nuTsie 43 of 1980s, Scrobulate 73 of 80s, France (InfoDisc) 134 of the 1980s (peak 2, 28 weeks, 533k sales estimated, 1985), OzNet 200, Acclaimed 235 (1985), Germany 271 of the 1980s (peak 3 10 weeks), UKMIX 517, RYM 9 of 1985, Guardian Dance 14, Party 193 of 1999 |
| 19 | Madonna | Beautiful Stranger | 1999 | Finland 1 for 2 weeks - Jul 1999, Poland 1 - Jun 1999 (18 weeks), Canada RPM 1 for 2 weeks - Jul 1999, UK 2 - Jun 1999 (16 weeks), Golden Globe in 1999 (film 'Austin Powers: The Spy Who Shagged Me') (Nominated), Sweden 4 - Jun 1999 (1 week), UK Gold (certified by BPI in Jul 1999), Japan (Tokyo) 5 - Jun 1999 (23 weeks), Holland 6 - Jun 1999 (11 weeks), Switzerland 6 - Jun 1999 (17 weeks), Norway 8 - Jun 1999 (8 weeks), ODK Germany 13 - Jun 1999 (15 weeks), Italy 14 of 1999, Canada 14 of 1999, Belgium 15 - Jun 1999 (10 weeks), US Billboard 19 - Jun 1999 (19 weeks), Austria 19 - Jun 1999 (2 months), Germany 19 - Jun 1999 (2 months), Japan (Osaku) 24 of 1999 (peak 2 20 weeks), ARC 34 of 1999 (peak 1 17 weeks), Australia 35 of 1999, US Radio 45 of 1999 (peak 7 10 weeks), Vinyl Surrender 77 (1999), Acclaimed 878 (1999), RYM 17 of 1999 |
| 20 | Madonna | Secret | 1994 | Japan (Tokyo) 1 - Oct 1994 (15 weeks), Finland 1 for 2 weeks - Oct 1994, Switzerland 1 - Oct 1994 (18 weeks), Canada RPM 1 for 3 weeks - Oct 1994, Sweden 2 - Oct 1994 (12 weeks), Poland 2 - Oct 1994 (16 weeks), US Billboard 3 - Oct 1994 (22 weeks), US Gold (certified by RIAA in Jan 1995), UK 5 - Oct 1994 (9 weeks), ARC 7 of 1994 (peak 1 17 weeks), Holland 15 - Oct 1994 (6 weeks), Belgium 15 - Oct 1994 (5 weeks), Austria 16 - Nov 1994 (3 months), US Radio 23 of 1994 (peak 2 12 weeks), Canada 23 of 1994, ODK Germany 29 - Oct 1994 (13 weeks), Italy 38 of 1994, Australia 43 of 1994, US CashBox 45 of 1994, Japan (Osaku) 68 of 1995 (peak 3 20 weeks), US BB 71 of 1995, RYM 96 of 1994 |
| 21 | Madonna | Die Another Day | 2002 | Canada Billboard 1 for 7 weeks - Nov 2002, Canada 2 X Platinum (certified by CRIA in Jan 2003), Austria 2 - Nov 2002 (3 months), Golden Globe in 2002 (film 'Die Another Day') (Nominated), UK 3 - Nov 2002 (16 weeks), Poland 3 - Oct 2002 (15 weeks), Holland 4 - Oct 2002 (13 weeks), Sweden 4 - Nov 2002 (6 weeks), Switzerland 4 - Nov 2002 (16 weeks), Italy 4 of 2002, ODK Germany 4 - Nov 2002 (15 weeks) (2 weeks in top 10), Norway 5 - Nov 2002 (12 weeks), Belgium 5 - Nov 2002 (15 weeks), Germany 7 - Nov 2002 (2 months), US Billboard 8 - Oct 2002 (17 weeks), Japan (Tokyo) 9 - Oct 2002 (24 weeks), ARC 41 of 2002 (peak 1 15 weeks), US Radio 43 of 2002 (peak 4 9 weeks), Brazil 64 of 2002, Japan (Osaku) 85 of 2003 (peak 22 28 weeks), Scrobulate 90 of pop, RYM 37 of 2002, the MusicID revenue site song 77 of 2002 |
| 22 | Madonna | Ray of Light | 1998 | Sweden 1 - May 1998 (4 weeks), MTV Video of the year 1998, UK 2 - May 1998 (10 weeks), Grammy in 1998 (Nominated), Poland 4 - May 1998 (10 weeks), US Gold (certified by RIAA in Sep 1998), US Billboard 5 - Jul 1998 (20 weeks), Japan (Tokyo) 5 - Mar 1998 (27 weeks), Holland 17 - May 1998 (5 weeks), Scrobulate 22 of pop, ARC 24 of 1998 (peak 3 19 weeks), Belgium 25 - Jun 1998 (3 weeks), ODK Germany 28 - May 1998 (9 weeks), Switzerland 32 - May 1998 (8 weeks), Austria 33 - Jun 1998 (1 month), US Radio 42 of 1998 (peak 10 8 weeks), Italy 59 of 1998, POP 62 of 1998, nuTsie 73 of 1990s, US BB 75 of 1998, Acclaimed 405 (1998), RYM 16 of 1998 |
| 23 | Madonna | Don't Cry For Me Argentina | 1997 | Europe 1 for 2 weeks - Feb 1997, Spain 1 for 1 week - Apr 1997, UK 3 - Dec 1996 (12 weeks), Holland 3 - Jan 1997 (10 weeks), Poland 3 - Jan 1997 (14 weeks), Germany 3 - Jan 1997 (4 months), ODK Germany 3 - Jan 1997 (17 weeks) (9 weeks in top 10), Switzerland 4 - Jan 1997 (17 weeks), France Gold (certified by SNEP in Jun 1997), Germany Gold (certified by BMieV in 1997), Austria 5 - Jan 1997 (4 months), Belgium 5 - Jan 1997 (16 weeks), ARC 7 of 1997 (peak 1 19 weeks), Japan (Tokyo) 7 - Jan 1997 (17 weeks), US Billboard 8 - Feb 1997 (16 weeks), Sweden 8 - Jan 1997 (5 weeks), Norway 9 - Jan 1997 (8 weeks), Italy 21 of 1997, Switzerland 22 of 1997, US Radio 43 of 1997 (peak 7 8 weeks), France (InfoDisc) 79 of the 1990s (peak 1, 23 weeks, 447k sales estimated, 1997), Brazil 81 of 1997, US BB 87 of 1997, Canada 92 of 1997, Germany 252 of the 1990s (peak 3 13 weeks), UK Silver (certified by BPI in Jan 1997), RYM 129 of 1996 |
| 24 | Madonna | True Blue | 1986 | UK 1 - Oct 1986 (15 weeks), Eire 1 for 2 weeks - Sep 1986, Canada RPM 1 for 1 week - Nov 1986, Europe 1 for 1 week - Oct 1986, Sweden 2 - Oct 1986 (5 weeks), Poland 2 - Nov 1986 (22 weeks), US Billboard 3 - Oct 1986 (15 weeks), Belgium 3 - Oct 1986 (10 weeks), Springbok 3 - Dec 1986 (14 weeks), Holland 4 - Oct 1986 (10 weeks), US Gold (certified by RIAA in Oct 1998), Switzerland 6 - Oct 1986 (10 weeks), ODK Germany 6 - Oct 1986 (16 weeks) (6 weeks in top 10), Germany 8 - Oct 1986 (2 months), Austria 9 - Dec 1986 (4 months), Italy 20 of 1986, Canada 37 of 1986, US CashBox 45 of 1986, US Radio 46 of 1986 (peak 3 8 weeks), US BB 76 of 1986, Japan (Tokyo) 92 - Jan 1989 (1 week), Vinyl Surrender 109 (1986), RYM 92 of 1986 |
| 25 | Madonna | Sorry | 2006 | UK 1 - Mar 2006 (15 weeks), Poland 1 - Jan 2006 (28 weeks), Europe 1 for 4 weeks - Mar 2006, Spain 1 for 1 week - Apr 2006, Holland 2 - Feb 2006 (15 weeks), France 2 - Nov 2005 (2 weeks), Norway 2 - Feb 2006 (13 weeks), Switzerland 4 - Mar 2006 (36 weeks), Scrobulate 4 of pop, ODK Germany 5 - Mar 2006 (14 weeks) (2 weeks in top 10), Sweden 7 - Mar 2006 (9 weeks), Belgium 8 - Feb 2006 (13 weeks), Italy 8 of 2006, Japan (Tokyo) 10 - Nov 2005 (14 weeks), Austria 11 - Mar 2006 (3 months), Germany 11 - Mar 2006 (1 month), US Billboard 58 - Mar 2006 (6 weeks), Brazil 74 of 2006, Australia (ARIA) 78 of 2006, RYM 22 of 2006, the MusicID revenue site song 98 of 2006 |
| 26 | Madonna | Don't Tell Me | 2000 | Canada Billboard 1 for 1 week - Feb 2001, New Zealand 1 for 1 week - Feb 2001, Spain 1 for 1 week - Jan 2001, UK 4 - Dec 2000 (10 weeks), US Billboard 4 - Dec 2000 (21 weeks), US Gold (certified by RIAA in Mar 2001), Sweden 5 - Nov 2000 (7 weeks), Norway 6 - Dec 2000 (9 weeks), ARC 7 of 2001 (peak 1 19 weeks), Switzerland 10 - Nov 2000 (16 weeks), Japan (Tokyo) 11 - Dec 2000 (15 weeks), Holland 12 - Nov 2000 (10 weeks), Italy 13 of 2000, Austria 17 - Dec 2000 (3 months), ODK Germany 22 - Nov 2000 (14 weeks), Poland 24 - Nov 2000 (5 weeks), Belgium 27 - Dec 2000 (5 weeks), US Radio 29 of 2001 (peak 4 14 weeks), US BB 34 of 2001, Brazil 41 of 2001, RYM 41 of 2000, the MusicID revenue site song 37 of 2001 |
| 27 | Madonna | American Life | 2003 | Japan (Tokyo) 1 - Apr 2003 (13 weeks), Switzerland 1 - Apr 2003 (8 weeks), Canada Billboard 1 for 2 weeks - Apr 2003, Spain 1 for 1 week - May 2003, UK 2 - Apr 2003 (12 weeks), Sweden 7 - Apr 2003 (6 weeks), Austria 7 - Apr 2003 (2 months), Norway 9 - Apr 2003 (6 weeks), Poland 10 - Apr 2003 (10 weeks), ODK Germany 10 - Apr 2003 (9 weeks) (1 week in top 10), Holland 13 - Apr 2003 (7 weeks), Belgium 15 - Apr 2003 (9 weeks), Germany 20 - Apr 2003 (2 months), Italy 34 of 2003, US Billboard 37 - Apr 2003 (8 weeks), Brazil 50 of 2003, Japan (Osaku) 60 of 2003 (peak 10 17 weeks), RYM 187 of 2003 |
| 28 | Madonna | Material Girl | 1985 | US Billboard 2 - Feb 1985 (17 weeks), UK 3 - Mar 1985 (10 weeks), Belgium 3 - Mar 1985 (8 weeks), Canada 6 - Mar 1985 (9 weeks), Sweden 6 - Mar 1985 (5 weeks), Springbok 6 - May 1985 (11 weeks), France 7 - Jan 1985 (1 week), Holland 8 - Feb 1985 (9 weeks), Austria 8 - May 1985 (2 months), ODK Germany 13 - Mar 1985 (11 weeks), Poland 14 - Mar 1983 (7 weeks), Germany 14 - Apr 1985 (1 month), Switzerland 15 - Mar 1985 (10 weeks), POP 21 of 1985, US CashBox 30 of 1985, US Radio 34 of 1985 (peak 2 8 weeks), ARC 35 of 1985 (peak 1 12 weeks), Scrobulate 36 of pop, Brazil 38 of 1985, Canada 46 of 1985, US BB 58 of 1985, Italy 75 of 1985, RIAA 161, Acclaimed 2016 (1984), UK Silver (certified by BPI in Mar 1985), RYM 38 of 1985 |
| 29 | Madonna | You'll See | 1995 | Sweden 1 - Nov 1995 (13 weeks), Poland 1 - Nov 1995 (25 weeks), Spain 1 for 1 week - Feb 1996, Japan (Tokyo) 2 - Nov 1995 (15 weeks), US Gold (certified by RIAA in Feb 1996), UK 5 - Nov 1995 (13 weeks), US Billboard 6 - Dec 1995 (20 weeks), Austria 7 - Nov 1995 (4 months), Switzerland 8 - Dec 1995 (17 weeks), Holland 15 - Nov 1995 (8 weeks), ODK Germany 15 - Nov 1995 (22 weeks), ARC 17 of 1996 (peak 2 19 weeks), Germany 19 - Jan 1996 (2 months), Italy 21 of 1995, Canada 27 of 1996, US Radio 33 of 1995 (peak 4 12 weeks), US BB 51 of 1996, Japan (Osaku) 98 of 1996 (peak 8 15 weeks), RYM 116 of 1995 |
| 30 | Madonna | Open Your Heart | 1987 | US Billboard 1 - Dec 1986 (18 weeks), UK 4 - Dec 1986 (9 weeks), Sweden 4 - Jan 1987 (5 weeks), Belgium 4 - Dec 1986 (8 weeks), Holland 7 - Dec 1986 (8 weeks), France 8 - Feb 1987 (1 week), ARC 9 of 1987 (peak 1 13 weeks), Poland 9 - Mar 1987 (12 weeks), Switzerland 11 - Jan 1987 (6 weeks), US CashBox 15 of 1987, ODK Germany 17 - Dec 1986 (11 weeks), Austria 18 - Jan 1987 (3 months), Germany 25 - Jan 1987 (1 month), US BB 30 of 1987, POP 31 of 1987, US Radio 33 of 1987 (peak 1 8 weeks), Scrobulate 61 of upbeat, Italy 62 of 1987, Canada 68 of 1987, Brazil 72 of 1987, Acclaimed 2079 (1986), UK Silver (certified by BPI in Dec 1986), RYM 74 of 1986 |
| 31 | Madonna | Erotica | 1992 | Japan (Tokyo) 1 - Oct 1992 (18 weeks), Italy 1 for 4 weeks - Oct 1992, Europe 1 for 3 weeks - Oct 1992, Spain 1 for 1 week - Dec 1992, Norway 2 - Oct 1992 (5 weeks), UK 3 - Oct 1992 (9 weeks), US Billboard 3 - Oct 1992 (18 weeks), US Gold (certified by RIAA in Dec 1992), Sweden 6 - Oct 1992 (5 weeks), Holland 8 - Oct 1992 (6 weeks), Switzerland 8 - Oct 1992 (14 weeks), Belgium 9 - Oct 1992 (9 weeks), Italy 13 of 1992, ODK Germany 13 - Oct 1992 (13 weeks), Austria 15 - Oct 1992 (2 months), Germany 16 - Oct 1992 (2 months), Poland 19 - Nov 1992 (7 weeks), Japan (Osaku) 36 of 1992 (peak 2 12 weeks), US Radio 65 of 1992 (peak 3 6 weeks), RYM 84 of 1992 |
| 32 | Madonna | Cherish | 1989 | Canada RPM 1 for 2 weeks - Oct 1989, US Billboard 2 - Aug 1989 (15 weeks), UK 3 - Sep 1989 (8 weeks), Japan (Tokyo) 4 - Aug 1989 (14 weeks), Sweden 7 - Aug 1989 (5 weeks), Poland 7 - Sep 1989 (17 weeks), Belgium 7 - Sep 1989 (7 weeks), France 9 - Oct 1989 (1 week), Canada 9 of 1989, Switzerland 10 - Sep 1989 (10 weeks), Norway 10 - Sep 1989 (1 week), Japan (Osaku) 13 of 1989 (peak 7 14 weeks), Holland 15 - Aug 1989 (5 weeks), Italy 15 of 1989, Austria 16 - Oct 1989 (4 months), ODK Germany 16 - Aug 1989 (17 weeks), Germany 18 - Sep 1989 (2 months), US Radio 27 of 1989 (peak 1 10 weeks), US CashBox 31 of 1989, US BB 59 of 1989, RYM 19 of 1989 |
| 33 | Madonna | You Must Love Me | 1996 | Oscar in 1996 (film 'Evita'), Golden Globe in 1996 (film 'Evita'), US Gold (certified by RIAA in Oct 1998), Japan (Tokyo) 5 - Oct 1996 (23 weeks), Poland 5 - Nov 1996 (15 weeks), Sweden 9 - Nov 1996 (4 weeks), UK 10 - Nov 1996 (6 weeks), US Billboard 18 - Nov 1996 (20 weeks), Italy 39 of 1996, ODK Germany 78 - Nov 1996 (4 weeks), US BB 99 of 1997, RYM 122 of 1996 |
| 34 | Madonna | Holiday | 1984 | UK 2 - Jan 1984 (21 weeks), UK Gold (certified by BPI in Aug 1985), POP 5 of 1984, Belgium 8 - Mar 1984 (11 weeks), France 9 - Feb 1984 (1 week), ODK Germany 9 - Mar 1984 (15 weeks) (2 weeks in top 10), Holland 11 - Mar 1984 (21 weeks), Germany 12 - Mar 1984 (3 months), US Billboard 16 - Oct 1983 (20 weeks), Switzerland 18 - May 1984 (9 weeks), Canada 19 - Mar 1984 (5 weeks), Sweden (alt) 20 - Sep 1985 (2 weeks), Scrobulate 62 of pop, nuTsie 62 of 1980s, US BB 79 of 1984, US CashBox 93 of 1984, US Radio 113 of 1984 (peak 16 3 weeks), Vinyl Surrender 126 (1983), UKMIX 277, Acclaimed 826 (1983), RYM 50 of 1983, Party 93 of 2007 |
| 35 | Madonna | Deeper & Deeper | 1993 | Japan (Tokyo) 2 - Dec 1992 (17 weeks), Sweden 4 - Jan 1993 (4 weeks), UK 6 - Dec 1992 (9 weeks), US Billboard 7 - Dec 1992 (17 weeks), Belgium 10 - Dec 1992 (8 weeks), Holland 17 - Dec 1992 (6 weeks), Poland 22 - Jan 1993 (7 weeks), Switzerland 23 - Jan 1993 (6 weeks), ODK Germany 26 - Jan 1993 (14 weeks), ARC 31 of 1993 (peak 2 14 weeks), US Radio 32 of 1993 (peak 1 8 weeks), Japan (Osaku) 32 of 1993 (peak 2 17 weeks), Canada 34 of 1993, Italy 44 of 1993, POP 45 of 1993, US BB 66 of 1993, RYM 63 of 1992 |
| 36 | Madonna | Celebration | 2009 | Sweden 1 - Aug 2009 (16 weeks), Finland 1 for 6 weeks - Aug 2009, UK 3 - Sep 2009 (7 weeks), Switzerland 4 - Aug 2009 (18 weeks), Norway 5 - Aug 2009 (3 weeks), ODK Germany 5 - Sep 2009 (15 weeks) (5 weeks in top 10), Germany 2000s 5 - Sep 2009 (7 weeks), Holland 6 - Aug 2009 (13 weeks), Austria 8 - Oct 2009 (2 months), Italy 13 of 2009, Brazil 30 of 2009, Europe 43 of the 2000s (2009), US Billboard 71 - Aug 2009 (1 week) |
| 37 | Madonna | Borderline | 1984 | Eire 1 for 1 week - Jan 1986, UK 2 - Jun 1984 (14 weeks), Holland 2 - Feb 1986 (14 weeks), Belgium 4 - Mar 1986 (11 weeks), US Gold (certified by RIAA in Oct 1998), UK Gold (certified by BPI in Feb 1986), US Billboard 10 - Mar 1984 (30 weeks), Switzerland 23 - Aug 1984 (3 weeks), POP 27 of 1984, US BB 35 of 1984, US CashBox 67 of 1984, US Radio 78 of 1984 (peak 10 8 weeks), Vinyl Surrender 119 (1983), OzNet 880, Acclaimed 966 (1983), RYM 54 of 1984 |
| 38 | Madonna | Rain | 1993 | Sweden 3 - Aug 1993 (8 weeks), UK 7 - Jul 1993 (8 weeks), France 8 - Aug 1993 (1 week), Switzerland 11 - Aug 1993 (12 weeks), Poland 11 - Aug 1993 (10 weeks), Belgium 13 - Aug 1993 (3 weeks), US Billboard 14 - Jul 1993 (20 weeks), Canada 15 of 1993, Japan (Tokyo) 17 - Jul 1993 (14 weeks), Austria 24 - Aug 1993 (2 months), ODK Germany 26 - Aug 1993 (13 weeks), Holland 36 - Sep 1993 (3 weeks), US Radio 37 of 1993 (peak 4 10 weeks), ARC 44 of 1993 (peak 3 15 weeks), Italy 60 of 1993, US BB 67 of 1993, Japan (Osaku) 98 of 1993 (peak 25 18 weeks), RYM 79 of 1993 |
| 39 | Madonna | Causing a Commotion | 1987 | US Billboard 2 - Sep 1987 (18 weeks), Belgium 2 - Sep 1987 (8 weeks), Holland 3 - Sep 1987 (8 weeks), UK 4 - Sep 1987 (9 weeks), Sweden 6 - Sep 1987 (5 weeks), France 8 - Sep 1987 (1 week), Switzerland 9 - Oct 1987 (8 weeks), Norway 10 - Oct 1987 (1 week), ODK Germany 14 - Sep 1987 (12 weeks), Austria 15 - Nov 1987 (4 months), Germany 16 - Oct 1987 (1 month), Springbok 16 - Dec 1987 (4 weeks), Italy 24 of 1987, US CashBox 29 of 1987, US Radio 39 of 1987 (peak 2 8 weeks), Canada 42 of 1987, US BB 46 of 1987, ARC 47 of 1987 (peak 2 12 weeks), RYM 172 of 1987 |
| 40 | Madonna | Hanky Panky | 1990 | Finland 1 for 1 week - Jul 1990, UK 2 - Jul 1990 (9 weeks), US Gold (certified by RIAA in Sep 1990), Sweden 7 - Aug 1990 (3 weeks), US Billboard 10 - Jun 1990 (11 weeks), Belgium 11 - Jul 1990 (7 weeks), Holland 13 - Jul 1990 (6 weeks), Switzerland 15 - Aug 1990 (6 weeks), Japan (Tokyo) 19 - Jun 1990 (14 weeks), ODK Germany 21 - Jul 1990 (15 weeks), Austria 25 - Sep 1990 (1 month), Italy 38 of 1990, Japan (Osaku) 65 of 1990 (peak 1 12 weeks), US Radio 103 of 1990 (peak 10 5 weeks), UK Silver (certified by BPI in Aug 1990), RYM 149 of 1990 |
| 41 | Madonna | The Power of Good-Bye | 1998 | Sweden 1 - Nov 1998 (10 weeks), Poland 2 - Nov 1998 (24 weeks), ODK Germany 4 - Nov 1998 (15 weeks) (7 weeks in top 10), Germany Gold (certified by BMieV in 1998), Austria 5 - Dec 1998 (3 months), UK 6 - Dec 1998 (9 weeks), Holland 6 - Nov 1998 (12 weeks), Germany 6 - Jan 1999 (3 months), Switzerland 8 - Nov 1998 (15 weeks), US Billboard 11 - Oct 1998 (19 weeks), Japan (Tokyo) 55 - Mar 1998 (5 weeks), Italy 58 of 1998, US Radio 65 of 1998 (peak 16 2 weeks), Canada 99 of 1998, RYM 53 of 1998 |
| 42 | Madonna | Angel | 1985 | Australia 1 for 4 weeks - Jun 1985, Australia 2 of 1985, US Gold (certified by RIAA in Jul 1985), UK 5 - Sep 1985 (12 weeks), US Billboard 5 - Apr 1985 (17 weeks), Canada 9 - May 1985 (8 weeks), France 9 - Jun 1985 (1 week), Sweden 10 - Jun 1985 (2 weeks), Switzerland 17 - Jun 1985 (7 weeks), Belgium 18 - May 1985 (4 weeks), ODK Germany 31 - Jun 1985 (17 weeks), Canada 56 of 1985, US CashBox 58 of 1985, US Radio 70 of 1985 (peak 5 8 weeks), US BB 81 of 1985, RYM 71 of 1985 |
| 43 | Madonna | Give It 2 Me | 2008 | Holland 1 - Jun 2008 (17 weeks), Belgium 2 - Jun 2008 (24 weeks), Switzerland 4 - Aug 2008 (24 weeks), UK 7 - May 2008 (23 weeks), ODK Germany 8 - Aug 2008 (15 weeks) (1 week in top 10), Germany 2000s 8 - Aug 2008 (7 weeks), Italy 11 of 2008, Sweden 13 - May 2008 (18 weeks), Austria 15 - Aug 2008 (3 months), Norway 16 - May 2008 (2 weeks), Brazil 19 of 2008, Europe 47 of the 2000s (2008), US Billboard 57 - May 2008 (1 week), the MusicID revenue site song 78 of 2008 |
| 44 | Madonna | What it Feels Like For a Girl | 2001 | UK 7 - Apr 2001 (11 weeks), Holland 7 - Apr 2001 (8 weeks), Sweden 7 - Apr 2001 (4 weeks), Switzerland 11 - Apr 2001 (6 weeks), Norway 14 - Apr 2001 (4 weeks), Belgium 15 - Apr 2001 (6 weeks), ODK Germany 16 - Apr 2001 (9 weeks), US Billboard 23 - May 2001 (10 weeks), Germany 24 - Apr 2001 (1 month), Austria 26 - Apr 2001 (2 months), Poland 31 - Apr 2001 (17 weeks), Japan (Tokyo) 42 - May 2001 (14 weeks), Brazil 51 of 2001, Italy 60 of 2001, US Radio 67 of 2001 (peak 15 5 weeks), RYM 46 of 2001 |
| 45 | Madonna | Dress You Up | 1985 | Belgium 4 - Nov 1985 (8 weeks), UK 5 - Dec 1985 (13 weeks), US Billboard 5 - Aug 1985 (16 weeks), Holland 5 - Oct 1985 (9 weeks), Sweden 6 - Oct 1985 (4 weeks), France 7 - Dec 1985 (1 week), Poland 10 - Jan 1986 (13 weeks), Canada 11 - Sep 1985 (7 weeks), Switzerland 20 - Nov 1985 (5 weeks), ODK Germany 20 - Oct 1985 (9 weeks), Germany 34 - Oct 1985 (1 month), POP 42 of 1985, US CashBox 61 of 1985, US Radio 74 of 1985 (peak 5 7 weeks), US BB 98 of 1985, UK Silver (certified by BPI in Dec 1985), RYM 93 of 1985 |
| 46 | Madonna | Jump | 2006 | France 1 - Mar 2006 (5 weeks), Holland 6 - Nov 2006 (10 weeks), Belgium 7 - Nov 2006 (7 weeks), UK 9 - Nov 2006 (6 weeks), Japan (Tokyo) 12 - Oct 2006 (17 weeks), Italy 15 of 2006, Austria 20 - Dec 2006 (1 month), Switzerland 21 - Dec 2006 (16 weeks), ODK Germany 23 - Nov 2006 (9 weeks), Poland 27 - Oct 2006 (7 weeks), Sweden 40 - Nov 2006 (1 week), Scrobulate 46 of pop, RYM 79 of 2006 |
| 47 | Madonna | Rescue Me | 1991 | UK 3 - Mar 1991 (9 weeks), US Gold (certified by RIAA in May 1991), Japan (Tokyo) 6 - Jan 1991 (16 weeks), Sweden 6 - Mar 1991 (6 weeks), US Billboard 9 - Mar 1991 (8 weeks), Holland 9 - Mar 1991 (6 weeks), Norway 10 - Mar 1991 (1 week), Switzerland 11 - Mar 1991 (9 weeks), Poland 15 - Mar 1991 (10 weeks), Belgium 17 - Mar 1991 (6 weeks), ODK Germany 21 - Mar 1991 (13 weeks), US Radio 46 of 1991 (peak 4 8 weeks), Canada 55 of 1991, RYM 82 of 1991 |
| 48 | Madonna | Get Together | 2006 | France 1 - Jan 2006 (2 weeks), UK 7 - Jul 2006 (6 weeks), Poland 9 - May 2006 (21 weeks), Holland 13 - Jun 2006 (8 weeks), Sweden 15 - Jun 2006 (4 weeks), Belgium 20 - Jun 2006 (4 weeks), Switzerland 24 - Jun 2006 (16 weeks), Scrobulate 27 of pop, ODK Germany 28 - Jul 2006 (9 weeks), Italy 33 of 2006, Japan (Tokyo) 59 - Jul 2006 (7 weeks), RYM 33 of 2006 |
| 49 | Madonna | Keep it Together | 1990 | Australia 1 for 5 weeks - May 1990, US Gold (certified by RIAA in Apr 1990), US Billboard 8 - Feb 1990 (13 weeks), Japan (Tokyo) 10 - Mar 1990 (9 weeks), Poland 29 - Mar 1990 (6 weeks), Japan (Osaku) 62 of 1990 (peak 6 12 weeks), US Radio 69 of 1990 (peak 4 7 weeks), Canada 86 of 1990 |
| 50 | Madonna | Nothing Really Matters | 1999 | Sweden 4 - Feb 1999 (5 weeks), UK 7 - Mar 1999 (9 weeks), Poland 8 - Mar 1999 (10 weeks), Japan (Tokyo) 25 - Mar 1999 (9 weeks), Switzerland 26 - Mar 1999 (3 weeks), Austria 36 - Apr 1999 (2 months), ODK Germany 38 - Mar 1999 (9 weeks), US Radio 80 of 1999 (peak 20 1 week), Canada 86 of 1999, US Billboard 93 - May 1999 (2 weeks), UK Silver (certified by BPI in Apr 1999), RYM 59 of 1999 |
| 51 | Madonna | Lucky Star | 1984 | US Billboard 4 - Aug 1984 (16 weeks), Canada 5 - Sep 1984 (10 weeks), France 10 - Jun 1984 (1 week), POP 13 of 1984, UK 14 - Mar 1984 (11 weeks), US Radio 50 of 1984 (peak 4 8 weeks), US CashBox 52 of 1984, US BB 66 of 1984, Canada 72 of 1984, Scrobulate 93 of upbeat, RYM 109 of 1983 |
| 52 | Madonna | Hollywood | 2003 | UK 2 - Jul 2003 (7 weeks), Switzerland 15 - Jul 2003 (6 weeks), Sweden 16 - Aug 2003 (2 weeks), Belgium 16 - Jul 2003 (5 weeks), ODK Germany 21 - Jul 2003 (9 weeks), Poland 23 - Jun 2003 (14 weeks), Holland 25 - Jul 2003 (4 weeks), Japan (Tokyo) 32 - Aug 2003 (5 weeks), Austria 34 - Aug 2003 (1 month), Italy 54 of 2003, RYM 53 of 2003 |
| 53 | Madonna | Human Nature | 1995 | Sweden 1 - Sep 1995 (13 weeks), UK 8 - Aug 1995 (5 weeks), Switzerland 17 - Aug 1995 (7 weeks), Poland 19 - Sep 1995 (11 weeks), Japan (Tokyo) 31 - Aug 1995 (6 weeks), US Billboard 46 - Jun 1995 (15 weeks), ODK Germany 50 - May 1995 (9 weeks), Scrobulate 87 of sexy, RYM 58 of 1995 |
| 54 | Madonna | Bad Girl | 1993 | Sweden 6 - Mar 1993 (5 weeks), Poland 7 - Apr 1993 (9 weeks), UK 10 - Mar 1993 (7 weeks), Japan (Tokyo) 18 - Feb 1993 (12 weeks), Switzerland 25 - Apr 1993 (5 weeks), Belgium 25 - Mar 1993 (1 week), US Billboard 36 - Feb 1993 (11 weeks), ODK Germany 47 - Apr 1993 (9 weeks), Italy 57 of 1993, US Radio 118 of 1993 (peak 18 3 weeks), RYM 78 of 1993 |
| 55 | Madonna | Miles Away | 2008 | Holland 10 - Sep 2008 (18 weeks), ODK Germany 11 - Dec 2008 (14 weeks), Germany 2000s 11 - Dec 2008 (2 weeks), Belgium 17 - Nov 2008 (4 weeks), Sweden 25 - Dec 2008 (3 weeks), Switzerland 32 - Dec 2008 (13 weeks), Austria 33 - Dec 2008 (1 month), UK 39 - Dec 2008 (2 weeks), Brazil 82 of 2009, RYM 85 of 2008 |
| 56 | Madonna | Bedtime Story | 1995 | UK 4 - Feb 1995 (9 weeks), France 5 - Feb 1995 (2 weeks), Poland 12 - Apr 1995 (11 weeks), US Billboard 42 - Apr 1995 (7 weeks), Japan (Tokyo) 50 - May 1995 (7 weeks), Italy 82 of 1995, RYM 75 of 1995 |
| 57 | Madonna | Dear Jessie | 1989 | Sweden 3 - Jan 1990 (5 weeks), UK 5 - Dec 1989 (9 weeks), Poland 5 - Dec 1989 (16 weeks), France 9 - Dec 1989 (1 week), Switzerland 16 - Jan 1990 (6 weeks), ODK Germany 19 - Dec 1989 (19 weeks), Holland 25 - Dec 1989 (5 weeks), Germany 27 - Jan 1990 (2 months), UK Silver (certified by BPI in Jan 1990), RYM 105 of 1989 |
| 58 | Madonna | Gambler | 1985 | Sweden 3 - Nov 1985 (5 weeks), UK 4 - Oct 1985 (14 weeks), Holland 9 - Nov 1985 (8 weeks), Norway 9 - Nov 1985 (1 week), Belgium 10 - Nov 1985 (11 weeks), Switzerland 23 - Nov 1985 (3 weeks), Poland 23 - Nov 1985 (5 weeks), ODK Germany 25 - Nov 1985 (11 weeks), Italy 39 of 1985, UK Silver (certified by BPI in Nov 1985), RYM 197 of 1985 |
| 59 | Madonna | Oh Father | 1989 | Japan (Tokyo) 13 - Nov 1989 (19 weeks), UK 16 - Jan 1996 (6 weeks), US Billboard 20 - Nov 1989 (12 weeks), Italy 74 of 1996, US Radio 147 of 1989 (peak 18 3 weeks), RYM 109 of 1989 |
| 60 | Madonna | Fever | 1993 | Finland 1 for 1 week - Apr 1993, UK 6 - Apr 1993 (6 weeks), Sweden 18 - May 1993 (2 weeks), Belgium 22 - May 1993 (2 weeks), Japan (Tokyo) 49 - Dec 1992 (4 weeks), Italy 67 of 1993 |
| 61 | Madonna | Drowned World (Substitute For Love) | 1998 | Poland 7 - Aug 1998 (11 weeks), UK 10 - Sep 1998 (5 weeks), Sweden 10 - Sep 1998 (5 weeks), Holland 27 - Aug 1998 (3 weeks), Switzerland 31 - Sep 1998 (2 weeks), ODK Germany 39 - Aug 1998 (9 weeks), RYM 77 of 1998 |
| 62 | Madonna | One More Chance | 1996 | UK 11 - Mar 1996 (4 weeks), Poland 12 - Apr 1996 (11 weeks), Sweden 14 - Mar 1996 (2 weeks), Japan (Tokyo) 21 - Jan 1996 (9 weeks), Italy 77 of 1996 |
| 63 | Madonna | Sooner or Later | 1990 | Oscar in 1990 (film 'Dick Tracy'), Golden Globe in 1990 (film 'Dick Tracy') (Nominated) |
| 64 | Madonna | Love Profusion | 2004 | UK 11 - Dec 2003 (6 weeks), Switzerland 31 - Apr 2004 (2 weeks), Italy 31 of 2004, Poland 37 - Mar 2004 (13 weeks), RYM 80 of 2003 |
| 65 | Madonna | The Look of Love | 1987 | Sweden 7 - Jan 1988 (3 weeks), UK 9 - Dec 1987 (7 weeks), Belgium 9 - Dec 1987 (7 weeks), Holland 12 - Dec 1987 (6 weeks), Switzerland 20 - Jan 1988 (3 weeks), ODK Germany 34 - Jan 1988 (7 weeks) |
| 66 | Madonna | Another Suitcase in Another Hall | 1997 | UK 7 - Mar 1997 (5 weeks), Poland 46 - Jun 1997 (2 weeks), Japan (Tokyo) 88 - Apr 1997 (2 weeks) |
| 67 | Madonna | Nothing Fails | 2003 | Sweden 12 - Dec 2003 (2 weeks), ODK Germany 36 - Jan 2004 (8 weeks), Poland 39 - Nov 2003 (10 weeks), Italy 61 of 2003, RYM 67 of 2003 |
| 68 | Madonna | Bye Bye Baby | 1993 | Switzerland 28 - Dec 1993 (4 weeks), Japan (Tokyo) 72 - Dec 1993 (4 weeks), Italy 78 of 1993, RYM 188 of 1993 |
| 69 | Madonna | Masterpiece | 2011 | Golden Globe in 2011 (film 'W.E.') |
| 70 | Madonna | Into The Hollywood Groove | 2003 | Japan (Tokyo) 2 - Dec 2003 (11 weeks) |
| 71 | Madonna | Hey You | 2007 | Switzerland 54 - Jul 2007 (7 weeks), Japan (Tokyo) 66 - May 2007 (4 weeks) |
| 72 | Madonna | Everybody | 1982 | Brazil 75 of 1983, RYM 126 of 1982 |
| 73 | Madonna | Love Don't Live Here Anymore | 1996 | Poland 9 - May 1996 (10 weeks), US Billboard 78 - Apr 1996 (8 weeks) |
| 74 | Madonna | Crazy For You (1991) | 1991 | UK 2 - Mar 1991 (8 weeks) |
| 75 | Madonna | Thunderpuss | 2001 | Japan (Tokyo) 15 - Nov 2001 (6 weeks) |
| 76 | Madonna | Pray For Spanish Eyes | 1989 | Poland 2 - Aug 1989 (15 weeks), RYM 109 of 1989 |
| 77 | Madonna | I Love New York | 2005 | Japan (Tokyo) 83 - Dec 2005 (4 weeks) |
| 78 | Madonna | Runaway Lover | 2000 | Japan (Tokyo) 94 - Oct 2000 (2 weeks) |
| 79 | Madonna | Holiday (1991) | 1991 | UK 5 - Jun 1991 (7 weeks) |
| 80 | Madonna | How High | 2006 | France 2 - May 2006 (3 weeks) |
| 81 | Madonna | I'm Going Bananas | 1990 | Japan (Tokyo) 79 - Jun 1990 (2 weeks) |
| 82 | Madonna | Burning Up | 1983 | France 9 - Jan 1984 (1 week), RYM 59 of 1983 |
| 83 | Madonna | Spotlight | 1988 | POP 73 of 1988 |
| 84 | Madonna | Where's the Party? | 1986 | Acclaimed 1566 (1986) |
| 85 | Madonna | Time Stood Still | 2000 | Poland 2 - Mar 2000 (19 weeks) |
| 86 | Madonna | Revolver | 2010 | Italy 89 of 2010 |
| 87 | Madonna | Ghosttown | 2015 | ODK Germany 34 - Apr 2015 (10 weeks), Italy 51 of 2015 |
| 88 | Madonna | Living For Love | 2015 | ODK Germany 40 - Feb 2015 (5 weeks), Italy 85 of 2015 |
| 89 | Madonna | Into The Groove/Who's That Girl | 1989 | UK 99 - May 1989 (1 week) |
| 90 | Madonna | It's So Cool | 2009 | Sweden 10 - Oct 2009 (2 weeks) |
| 91 | Madonna | Girl gone wild | 2012 | Italy 44 of 2012 |
| 92 | Madonna | Amazing | 2001 | Poland 31 - Jul 2001 (10 weeks) |
| 93 | Madonna | Shanti/Ashtangi | 1998 | RYM 6 of 1998 |
| 94 | Madonna | Little Star | 1998 | RYM 53 of 1998 |
| 95 | Madonna | Jimmy Jimmy | 1987 | RYM 172 of 1987 |
| 96 | Madonna | White Heat | 1986 | RYM 74 of 1986 |
| 97 | Madonna | Ain't No Big Deal | 1986 | RYM 92 of 1986 |
| 98 | Madonna | Shoo-Bee-Doo | 1985 | RYM 9 of 1985 |
| 99 | Madonna | Pretender | 1985 | RYM 38 of 1985 |
| 100 | Madonna | Stay | 1984 | RYM 44 of 1984 |
| 101 | Madonna | Think Of Me | 1984 | RYM 54 of 1984 |
| 102 | Madonna | Physical Attraction | 1983 | RYM 59 of 1983 |
| 103 | Madonna | I Know It | 1983 | RYM 109 of 1983 |
| 104 | Madonna | Act of Contrition | 1989 | RYM 13 of 1989 |
| 105 | Madonna | Supernatural | 1989 | RYM 19 of 1989 |
| 106 | Madonna | More | 1990 | RYM 149 of 1990 |
| 107 | Madonna | Santa Baby | unknown | Scrobulate 34 of christmas |
| 108 | Madonna | Future Lovers | unknown | Scrobulate 45 of disco |
| 109 | Madonna | Let It Will Be | unknown | Scrobulate 61 of disco |
| 110 | Madonna | Impressive Instant | unknown | Scrobulate 84 of female |
| 111 | Madonna | Forbidden Love | unknown | Scrobulate 96 of disco |
In addition to the above listed songs Madonna also contributed to the following entries:
| | | | | |
| --- | --- | --- | --- | --- |
| # | Artist | Song Title | Year | Chart Entries |
| 1 | Madonna & Justin Timberlake | Four Minutes | 2008 | UK 1 - Mar 2008 (29 weeks), Holland 1 - Apr 2008 (18 weeks), Finland 1 for 8 weeks - Mar 2008, Switzerland 1 - Apr 2008 (48 weeks), Norway 1 - Mar 2008 (21 weeks), ODK Germany 1 - Apr 2008 (31 weeks) (3 weeks at number 1) (9 weeks in top 10), Germany 2000s 1 - Apr 2008 (13 weeks), Eire 1 for 1 week - May 2008, Canada Billboard 1 for 9 weeks - Apr 2008, Australia 1 for 3 weeks - Apr 2008, Euro Digital (Billboard) 1 for 9 weeks - Apr 2008, Germany 1 for 3 weeks - Apr 2008, US 2 X Platinum (certified by RIAA in Aug 2008), Sweden 2 - Mar 2008 (27 weeks), Austria 2 - Apr 2008 (6 months), US Billboard 3 - Apr 2008 (20 weeks), Switzerland 6 of 2008, Italy 9 of 2008, Europe 13 of the 2000s (2008), Australia (ARIA) 15 of 2008, US BB 23 of 2008, Brazil 31 of 2008, ARC 32 of 2008 (peak 4 19 weeks), US Radio 38 of 2008 (peak 5 13 weeks), US Mediabase 47 of 2008, the MusicID revenue site song 6 of 2008 |
| 2 | Britney Spears & Madonna | Me Against the Music | 2003 | Japan (Tokyo) 1 - Oct 2003 (15 weeks), Eire 1 for 1 week - Nov 2003, Australia 1 for 2 weeks - Nov 2003, Europe 1 for 3 weeks - Nov 2003, Spain 1 for 1 week - Jan 2004, UK 2 - Nov 2003 (12 weeks), Norway 2 - Nov 2003 (13 weeks), Switzerland 4 - Nov 2003 (12 weeks), Belgium 4 - Nov 2003 (13 weeks), ODK Germany 5 - Nov 2003 (13 weeks) (2 weeks in top 10), POP 5 of 2003, Holland 6 - Nov 2003 (13 weeks), Germany 15 - Nov 2003 (2 months), Austria 17 - Dec 2003 (3 months), Sweden 19 - Nov 2003 (2 weeks), Italy 25 of 2003, US Billboard 35 - Oct 2003 (13 weeks), Australia 39 of 2003, US Radio 60 of 2003 (peak 11 6 weeks), Brazil 67 of 2003, Japan (Osaku) 69 of 2004 (peak 6 12 weeks) |
| 3 | Madonna, Nicki Minaj & MIA | Give Me All Your Luvin' | 2012 | Finland 1 for 1 week - Feb 2012, Canada Billboard 1 for Madonna, Nicki Minaj & MIA weeks - Feb 2012, ODK Germany 8 - Feb 2012 (12 weeks) (1 week in top 10), Germany 2000s 8 - Feb 2012 (1 week), US Billboard 10 - Feb 2012 (6 weeks), Italy 60 of 2012 |
| 4 | Madonna & Massive Attack | I Want You | 1995 | France 9 - Dec 1995 (1 week), Japan (Tokyo) 20 - Nov 1995 (5 weeks) |
| 5 | Madonna & Mandy Patinkin | What Can You Lose? | 1990 | Golden Globe in 1990 (film 'Dick Tracy') (Nominated) |
| 6 | Madonna & Mirwais | Paradise (not For Me) | 2000 | Poland 5 - Aug 2000 (13 weeks) |
The comments here are from the the MusicID impact site site. This version is not able to accept comments yet