Song artist 153 - Take That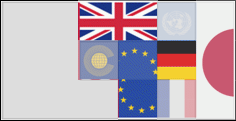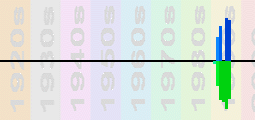 This page lists the song chart entries of Take That.A list of the hit albums by Take That is also available. The songs are listed with the most widely successful first.
Members included Robbie Williams, Gary Barlow, Howard Donald, Jason Orange and Mark Owen.
| | | | | |
| --- | --- | --- | --- | --- |
| # | Artist | Song Title | Year | Chart Entries |
| 1 | Take That | Back For Good | 1995 | UK 1 - Apr 1995 (13 weeks), Sweden 1 - Apr 1995 (8 weeks), Norway 1 - Apr 1995 (20 weeks), Germany 1 - Apr 1995 (4 months), ODK Germany 1 - Apr 1995 (31 weeks) (4 weeks at number 1) (9 weeks in top 10), Eire 1 for 3 weeks - Mar 1995, Canada RPM 1 for 2 weeks - Nov 1995, Australia 1 for 2 weeks - May 1995, Europe 1 for 5 weeks - Apr 1995, Germany 1 for 4 weeks - Apr 1995, Spain 1 for 1 week - May 1995, Brit best song 1996, Japan (Tokyo) 2 - Apr 1995 (22 weeks), Holland 2 - Apr 1995 (12 weeks), Switzerland 2 - Apr 1995 (26 weeks), Belgium 2 - Apr 1995 (14 weeks), UK Platinum (certified by BPI in Apr 1995), Austria 3 - May 1995 (4 months), Germany Gold (certified by BMieV in 1995), US Billboard 7 - Aug 1995 (30 weeks), Switzerland 8 of 1995, Australia 9 of 1995, Poland 10 - Jan 1995 (12 weeks), Brazil 14 of 1995, Canada 17 of 1995, Italy 28 of 1995, ARC 33 of 1995 (peak 4 18 weeks), US Radio 41 of 1995 (peak 9 17 weeks), Japan (Osaku) 55 of 1995 (peak 9 24 weeks), US BB 62 of 1995, OzNet 126, Germany 128 of the 1990s (peak 1 14 weeks), RYM 53 of 1995 |
| 2 | Take That | Patience | 2006 | UK 1 - Nov 2006 (63 weeks), Switzerland 1 - Dec 2006 (35 weeks), ODK Germany 1 - Dec 2006 (20 weeks) (1 week at number 1) (8 weeks in top 10), Europe 1 for 6 weeks - Dec 2006, Germany 1 for 1 week - Dec 2006, Spain 1 for 2 weeks - Mar 2007, Brit best song 2007, Oscar in 2006 (film 'Dreamgirls') (Nominated), Austria 4 - Dec 2006 (3 months), UK Gold (certified by BPI in Feb 2008), Sweden 6 - Nov 2006 (12 weeks), Germany 6 - Nov 2006 (2 months), Germany 2000s 6 - Jan 2007 (10 weeks), Italy 8 of 2007, Belgium 10 - Dec 2006 (14 weeks), Norway 14 - Nov 2006 (3 weeks), Holland 18 - Dec 2006 (10 weeks), Europe 92 of the 2000s (2006), RYM 118 of 2006, Guardian Pop 95 |
| 3 | Take That | How Deep is Your Love? | 1996 | UK 1 - Mar 1996 (14 weeks), Japan (Tokyo) 1 - Mar 1996 (18 weeks), Sweden 1 - Mar 1996 (10 weeks), Italy 1 for 1 week - Mar 1996, Eire 1 for 3 weeks - Feb 1996, Spain 1 for 1 week - Apr 1996, UK Platinum (certified by BPI in Mar 1996), Switzerland 5 - Mar 1996 (16 weeks), Belgium 5 - Mar 1996 (9 weeks), Holland 6 - Mar 1996 (9 weeks), Norway 6 - Mar 1996 (12 weeks), ODK Germany 7 - Mar 1996 (16 weeks) (5 weeks in top 10), Austria 8 - Apr 1996 (3 months), Germany 9 - Mar 1996 (2 months), Italy 23 of 1996, Switzerland 30 of 1996, Brazil 31 of 1996, Poland 32 - Apr 1996 (9 weeks), Japan (Osaku) 69 of 1996 (peak 6 15 weeks) |
| 4 | Take That | Never Forget | 1995 | UK 1 - Aug 1995 (11 weeks), Eire 1 for 1 week - Jul 1995, UK Gold (certified by BPI in Aug 1995), Switzerland 6 - Aug 1995 (12 weeks), Holland 7 - Aug 1995 (6 weeks), Belgium 8 - Aug 1995 (11 weeks), ODK Germany 10 - Aug 1995 (16 weeks) (1 week in top 10), Sweden 11 - Aug 1995 (5 weeks), Germany 13 - Aug 1995 (2 months), Norway 14 - Aug 1995 (6 weeks), Austria 23 - Sep 1995 (2 months), Italy 53 of 1995, Japan (Tokyo) 96 - Aug 1995 (2 weeks) |
| 5 | Take That | Babe | 1994 | UK 1 - Dec 1993 (10 weeks), Eire 1 for 1 week - Dec 1993, Sweden 2 - Jan 1994 (9 weeks), UK Platinum (certified by BPI in Jan 1994), Holland 4 - Jan 1994 (15 weeks), Germany Gold (certified by BMieV in 1995), Switzerland 8 - Jan 1994 (21 weeks), ODK Germany 9 - Jan 1994 (24 weeks) (2 weeks in top 10), France 10 - Dec 1993 (1 week), Norway 10 - Feb 1994 (1 week), Austria 12 - Feb 1994 (3 months), Germany 12 - Jan 1994 (4 months), Belgium 13 - Jan 1994 (14 weeks), Switzerland 21 of 1994 |
| 6 | Take That | Shine | 2007 | UK 1 - Feb 2007 (70 weeks), Brit best song 2008, Holland 18 - Mar 2007 (4 weeks), ODK Germany 21 - Mar 2007 (9 weeks), Switzerland 26 - Mar 2007 (14 weeks), Austria 29 - Apr 2007 (1 month), Japan (Tokyo) 39 - Mar 2007 (5 weeks), Italy 49 of 2007, UK Silver (certified by BPI in Feb 2008) |
| 7 | Take That | Pray | 1993 | UK 1 - Jul 1993 (11 weeks), Brit best song 1994, Sweden 4 - Aug 1993 (6 weeks), UK Gold (certified by BPI in Sep 1993), France 7 - Jul 1993 (1 week), Norway 8 - Aug 1993 (2 weeks), Belgium 18 - Aug 1993 (8 weeks), ODK Germany 21 - Aug 1993 (16 weeks), Switzerland 24 - Sep 1993 (9 weeks), Austria 27 - Sep 1993 (1 month), Holland 36 - Aug 1993 (3 weeks), Japan (Tokyo) 58 - Sep 1993 (4 weeks) |
| 8 | Take That | Sure | 1994 | UK 1 - Oct 1994 (15 weeks), Japan (Tokyo) 2 - Nov 1994 (14 weeks), Belgium 5 - Oct 1994 (7 weeks), Italy 6 of 1995, Holland 17 - Oct 1994 (5 weeks), Sweden 20 - Oct 1994 (1 week), Switzerland 24 - Oct 1994 (10 weeks), ODK Germany 24 - Oct 1994 (17 weeks), UK Silver (certified by BPI in Oct 1994) |
| 9 | Take That | Could it Be Magic | 1993 | Brit best song 1993, UK 3 - Dec 1992 (12 weeks), Sweden 5 - Jan 1993 (6 weeks), Belgium 9 - Jan 1993 (9 weeks), France 10 - Dec 1992 (1 week), ODK Germany 37 - Feb 1993 (16 weeks), UK Silver (certified by BPI in Jan 1993) |
| 10 | Take That | Everything Changes | 1994 | UK 1 - Apr 1994 (10 weeks), Holland 6 - Apr 1994 (8 weeks), Belgium 7 - Apr 1994 (10 weeks), Sweden 9 - Apr 1994 (4 weeks), France 9 - May 1994 (1 week), ODK Germany 17 - Apr 1994 (16 weeks), Germany 18 - May 1994 (1 month), Switzerland 22 - May 1994 (10 weeks) |
| 11 | Take That | Rule The World | 2007 | UK 2 - Oct 2007 (149 weeks), UK Gold (certified by BPI in Feb 2008), ODK Germany 15 - Nov 2007 (16 weeks), Germany 2000s 15 - Nov 2007 (1 week), Switzerland 25 - Nov 2007 (15 weeks), Italy 47 of 2007 |
| 12 | Take That | Greatest Day | 2008 | UK 1 - Dec 2008 (28 weeks), Euro Digital (Billboard) 1 for 1 week - Dec 2008, ODK Germany 27 - Dec 2008 (9 weeks) |
| 13 | Take That | The Flood | 2010 | UK 2 - Nov 2010 (20 weeks), ODK Germany 12 - Nov 2010 (25 weeks), Germany 2000s 12 - Nov 2010 (3 weeks), Italy 29 of 2010 |
| 14 | Take That | Love Ain't Here Anymore | 1994 | UK 3 - Jul 1994 (12 weeks), Belgium 22 - Jul 1994 (3 weeks), Holland 23 - Jul 1994 (4 weeks), ODK Germany 39 - Jul 1994 (15 weeks), UK Silver (certified by BPI in Jul 1994), RYM 53 of 1995 |
| 15 | Take That | Why Can't I Wake Up With You? | 1993 | UK 2 - Feb 1993 (10 weeks), Sweden 14 - Apr 1993 (3 weeks), Belgium 18 - Apr 1993 (5 weeks), ODK Germany 68 - May 1993 (8 weeks), UK Silver (certified by BPI in Mar 1993) |
| 16 | Take That | It Only Takes a Minute | 1992 | France 2 - May 1992 (4 weeks), UK 7 - Jun 1992 (8 weeks), Sweden 16 - Aug 1992 (2 weeks), Japan (Tokyo) 53 - Mar 1993 (7 weeks) |
| 17 | Take That | The Garden | 2009 | ODK Germany 20 - Apr 2009 (9 weeks), Switzerland 36 - Mar 2009 (7 weeks), UK 97 - Mar 2009 (1 week) |
| 18 | Take That | Kidz | 2011 | ODK Germany 20 - Apr 2011 (6 weeks), UK 28 - Feb 2011 (8 weeks) |
| 19 | Take That | I Found Heaven | 1992 | UK 15 - Aug 1992 (6 weeks), Sweden 16 - Oct 1992 (3 weeks), ODK Germany 56 - Nov 1992 (8 weeks) |
| 20 | Take That | A Million Love Songs | 1992 | UK 7 - Oct 1992 (9 weeks), Sweden 12 - Mar 1993 (3 weeks) |
| 21 | Take That | Once You've Tasted Love | 1992 | France 6 - Mar 1992 (3 weeks), UK 47 - Feb 1992 (3 weeks) |
| 22 | Take That | A Beautiful Morning | 2007 | Japan (Tokyo) 41 - Jan 2007 (3 weeks) |
| 23 | Take That | Sunday To Saturday | 1995 | Japan (Tokyo) 23 - Sep 1995 (9 weeks) |
| 24 | Take That | Said It All | 2009 | UK 9 - Jun 2009 (12 weeks) |
| 25 | Take That | Up All Night | 2009 | UK 14 - Feb 2009 (13 weeks) |
| 26 | Take That | I'd Wait For Life | 2007 | UK 17 - Jun 2007 (3 weeks) |
| 27 | Take That | Love Love | 2011 | UK 15 - May 2011 (11 weeks) |
| 28 | Take That | Happy Now? | 2011 | UK 52 - Mar 2011 (4 weeks) |
| 29 | Take That | Promises | 1991 | UK 38 - Nov 1991 (2 weeks) |
| 30 | Take That | When We Were Young | 2011 | UK 88 - Jun 2011 (1 week) |
| 31 | Take That | SOS | 2011 | UK 91 - Jan 2011 (1 week) |
| 32 | Take That | Reach Out | 2007 | ODK Germany 44 - Jul 2007 (9 weeks) |
| 33 | Take That | These Days | 2014 | ODK Germany 31 - Dec 2014 (11 weeks) |
In addition to the above listed songs Take That also contributed to the following entries:
| | | | | |
| --- | --- | --- | --- | --- |
| # | Artist | Song Title | Year | Chart Entries |
| 1 | Take That & Lulu | ReLight My Fire | 1993 | UK 1 - Oct 1993 (14 weeks), Holland 12 - Oct 1993 (6 weeks), Belgium 12 - Oct 1993 (10 weeks), Sweden 13 - Oct 1993 (3 weeks), Switzerland 18 - Oct 1993 (12 weeks), ODK Germany 18 - Oct 1993 (22 weeks), Germany 22 - Nov 1993 (1 month), Austria 28 - Nov 1993 (1 month), Japan (Tokyo) 33 - Oct 1993 (9 weeks), UK Silver (certified by BPI in Oct 1993) |