Song artist 143 - Sting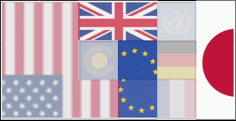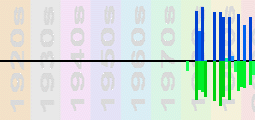 This page lists the song chart entries of Sting.A list of the hit albums by Sting is also available. The songs are listed with the most widely successful first.
Born Gordon Sumner in 1951. Went solo after The Police split up. Sang and co-wrote the Dire Straits song Money For Nothing.
| | | | | |
| --- | --- | --- | --- | --- |
| # | Artist | Song Title | Year | Chart Entries |
| 1 | Sting | If I Ever Lose My Faith in You | 1993 | Italy 1 for 1 week - Feb 1993, Canada RPM 1 for 3 weeks - Mar 1993, Spain 1 for 1 week - Apr 1993, Japan (Tokyo) 2 - Feb 1993 (20 weeks), Grammy in 1993 (Nominated), Canada 4 of 1993, Norway 7 - Feb 1993 (1 week), Poland 11 - Feb 1993 (12 weeks), UK 14 - Feb 1993 (6 weeks), Holland 15 - Feb 1993 (6 weeks), Switzerland 16 - Feb 1993 (16 weeks), US Billboard 17 - Feb 1993 (20 weeks), Belgium 18 - Mar 1993 (4 weeks), Japan (Osaku) 19 of 1993 (peak 2 21 weeks), Italy 19 of 1993, Scrobulate 27 of soft rock, ODK Germany 31 - Feb 1993 (20 weeks), US Radio 49 of 1993 (peak 5 9 weeks), Holland free40 85 of 1993, US BB 96 of 1993, RYM 193 of 1993 |
| 2 | Sting | All This Time | 1991 | Japan (Tokyo) 1 - Jan 1991 (21 weeks), Canada RPM 1 for 1 week - Mar 1991, US Billboard 5 - Jan 1991 (15 weeks), Poland 5 - Jan 1991 (11 weeks), Norway 7 - Jan 1991 (3 weeks), Canada 9 of 1991, Japan (Osaku) 13 of 1991 (peak 1 20 weeks), Holland 13 - Jan 1991 (6 weeks), Belgium 15 - Feb 1991 (3 weeks), Switzerland 18 - Feb 1991 (5 weeks), UK 22 - Jan 1991 (4 weeks), ODK Germany 23 - Jan 1991 (22 weeks), Austria 26 - Feb 1991 (1 month), Italy 33 of 1991, US CashBox 48 of 1991, Holland free40 60 of 1991, US Radio 78 of 1991 (peak 9 7 weeks), US BB 92 of 1991, RYM 125 of 1991 |
| 3 | Sting | Fields of Gold | 1993 | Spain 1 for 1 week - Jul 1993, Poland 2 - Apr 1993 (17 weeks), France 7 - Jul 1993 (2 weeks), Canada 13 of 1993, UK 16 - Jun 1993 (6 weeks), US Billboard 23 - Jun 1993 (20 weeks), Switzerland 25 - Aug 1993 (4 weeks), Japan (Tokyo) 26 - Jul 1993 (7 weeks), ODK Germany 52 - Jul 1993 (10 weeks), Scrobulate 53 of mellow, US BB 87 of 1993, US Radio 89 of 1993 (peak 11 7 weeks), Virgin 96, Poland 100 of all time, OzNet 128, WXPN 265, RYM 64 of 1993 |
| 4 | Sting | Let Your Soul Be Your Pilot | 1996 | Japan (Tokyo) 1 - Feb 1996 (16 weeks), Spain 1 for 1 week - May 1996, Poland 4 - Feb 1996 (16 weeks), UK 15 - Mar 1996 (4 weeks), Canada 55 of 1996, ODK Germany 58 - Feb 1996 (10 weeks), US Billboard 86 - Mar 1996 (5 weeks), Japan (Osaku) 89 of 1996 (peak 8 14 weeks), Italy 98 of 1996 |
| 5 | Sting | If You Love Somebody Set Them Free | 1985 | US Billboard 3 - Jun 1985 (18 weeks), Canada 4 - Jun 1985 (14 weeks), Sweden 7 - Jun 1985 (3 weeks), Poland 11 - Jun 1985 (8 weeks), Belgium 12 - Jun 1985 (6 weeks), Sweden (alt) 19 - Jul 1985 (8 weeks), KROQ 20 of 1985, UK 26 - Jun 1985 (7 weeks), US CashBox 27 of 1985, ARC 28 of 1985 (peak 2 13 weeks), US Radio 32 of 1985 (peak 3 10 weeks), Italy 33 of 1985, Holland 35 - Jun 1985 (5 weeks), Canada 41 of 1985, US BB 55 of 1985, RYM 182 of 1985 |
| 6 | Sting | When We Dance | 1994 | Spain 1 for 1 week - Dec 1994, Japan (Tokyo) 6 - Nov 1994 (19 weeks), UK 9 - Oct 1994 (7 weeks), Poland 10 - Oct 1994 (14 weeks), Belgium 25 - Nov 1994 (2 weeks), US Billboard 38 - Oct 1994 (18 weeks), Japan (Osaku) 46 of 1995 (peak 4 22 weeks), ODK Germany 51 - Nov 1994 (16 weeks), Italy 60 of 1994, Scrobulate 60 of soft rock, Canada 94 of 1994, Holland free40 97 of 1994 |
| 7 | Sting | We'll Be Together | 1987 | US Billboard 7 - Oct 1987 (18 weeks), Poland 30 - Oct 1987 (7 weeks), Holland 31 - Nov 1987 (3 weeks), Italy 34 of 1987, UK 41 - Nov 1987 (4 weeks), KROQ 53 of 1987, Brazil 61 of 1988, Japan (Tokyo) 64 - Nov 1988 (1 week), US Radio 82 of 1987 (peak 7 7 weeks), Holland free40 83 of 1987, US BB 84 of 1988, Canada 97 of 1987 |
| 8 | Sting | An Englishman in New York | 1988 | Japan (Tokyo) 6 - Nov 1988 (13 weeks), Poland 6 - Feb 1988 (12 weeks), Holland 9 - Feb 1988 (8 weeks), Springbok 9 - Sep 1988 (10 weeks), UK 15 - Aug 1990 (10 weeks), ODK Germany 20 - Sep 1990 (13 weeks), Belgium 22 - Apr 1988 (1 week), Germany 27 - Sep 1990 (1 month), Poland 60 of all time, Holland free40 73 of 1988, POP 75 of 1988, US Billboard 84 - Apr 1988 (4 weeks), RYM 81 of 1987 |
| 9 | Sting | Brand New Day | 1999 | Japan (Tokyo) 1 - Sep 1999 (21 weeks), Poland 2 - Aug 1999 (26 weeks), UK 13 - Sep 1999 (5 weeks), Scrobulate 23 of awesome, Switzerland 35 - Oct 1999 (5 weeks), ODK Germany 54 - Sep 1999 (9 weeks), Italy 84 of 1999 |
| 10 | Sting | Russians | 1986 | Sweden 1 - Jan 1986 (7 weeks), ODK Germany 4 - Jan 1986 (15 weeks) (5 weeks in top 10), Holland 7 - Dec 1985 (8 weeks), Belgium 8 - Dec 1985 (9 weeks), Germany 8 - Jan 1986 (2 months), UK 12 - Dec 1985 (12 weeks), Switzerland 13 - Feb 1986 (9 weeks), Italy 13 of 1986, US Billboard 16 - Jan 1986 (13 weeks), Holland free40 69 of 1985, US Radio 129 of 1986 (peak 16 3 weeks), France (InfoDisc) 243 of the 1980s (peak 2, 25 weeks, 476k sales estimated, 1985), RYM 47 of 1985 |
| 11 | Sting | Fragile | 1988 | Poland 1 - Oct 1987 (49 weeks), Holland 10 - May 1988 (9 weeks), Belgium 10 - Jun 1988 (1 week), Holland free40 44 of 1988, Poland 52 of all time, UK 70 - Apr 1988 (4 weeks), Scrobulate 70 of sad, Europe 80 of the 1980s (1988), ODK Germany 92 - Nov 2001 (1 week), WXPN 385, RYM 107 of 1988 |
| 12 | Sting | Love is the Seventh Wave | 1985 | Holland 7 - Sep 1985 (11 weeks), US Billboard 17 - Nov 1985 (12 weeks), Belgium 20 - Sep 1985 (3 weeks), UK 41 - Aug 1985 (5 weeks), Holland free40 62 of 1985, KROQ 92 of 1985, Japan (Tokyo) 94 - May 1989 (1 week), US Radio 132 of 1985 (peak 17 3 weeks) |
| 13 | Sting | Nothing 'Bout Me | 1994 | Japan (Tokyo) 22 - Jan 1994 (6 weeks), Poland 22 - Mar 1994 (7 weeks), UK 32 - Feb 1994 (3 weeks), US Billboard 57 - Oct 1993 (11 weeks), Canada 76 of 1993, Holland free40 91 of 1994 |
| 14 | Sting | Until | 2001 | Golden Globe in 2001 (film 'Kate & Leopold'), Oscar in 2001 (film 'Kate & Leopold') (Nominated), Poland 3 - Mar 2002 (19 weeks) |
| 15 | Sting | Send Your Love | 2003 | France 8 - Oct 2003 (1 week), Japan (Tokyo) 9 - Jul 2003 (16 weeks), Poland 13 - Jul 2003 (11 weeks), ODK Germany 24 - Sep 2003 (6 weeks), UK 30 - Sep 2003 (2 weeks), Switzerland 37 - Sep 2003 (1 week), Italy 83 of 2003 |
| 16 | Sting | You Still Touch Me | 1996 | Poland 21 - Jun 1996 (6 weeks), UK 27 - May 1996 (3 weeks), Canada 42 of 1996, US Billboard 60 - May 1996 (13 weeks), Japan (Tokyo) 86 - Jun 1996 (2 weeks) |
| 17 | Sting | Mad About You | 1991 | Poland 2 - Feb 1991 (24 weeks), Japan (Tokyo) 33 - Feb 1992 (7 weeks), UK 56 - Mar 1991 (2 weeks), ODK Germany 59 - Apr 1991 (8 weeks), Holland free40 63 of 1991, Italy 75 of 1991, RYM 121 of 1992 |
| 18 | Sting | Fortress Around Your Heart | 1985 | US Billboard 8 - Aug 1985 (19 weeks), Canada 16 - Oct 1985 (5 weeks), UK 49 - Oct 1985 (3 weeks), US Radio 77 of 1985 (peak 8 7 weeks), US BB 95 of 1985, US CashBox 97 of 1985 |
| 19 | Sting | My Funny Friend & Me | 2000 | Oscar in 2000 (film 'The Emperor's New Groove') (Nominated), Golden Globe in 2000 (film 'The Emperor's New Groove') (Nominated), Poland 25 - Nov 2000 (11 weeks) |
| 20 | Sting | I'm So Happy I Can't Stop Crying | 1996 | Poland 24 - Dec 1996 (5 weeks), UK 54 - Nov 1996 (1 week), ODK Germany 74 - Dec 1996 (10 weeks), US Billboard 94 - Nov 1996 (3 weeks) |
| 21 | Sting | 7 Days | 1993 | Poland 7 - Jun 1993 (9 weeks), UK 25 - Apr 1993 (4 weeks), Japan (Tokyo) 69 - May 1993 (4 weeks) |
| 22 | Sting | Shape of My Heart | 1993 | Poland 5 - Sep 1993 (12 weeks), UK 57 - Sep 1993 (1 week), Scrobulate 88 of melancholy |
| 23 | Sting | Stolen Car (take Me Dancing) | 2004 | Poland 3 - Apr 2004 (26 weeks), ODK Germany 54 - May 2004 (7 weeks), UK 60 - May 2004 (1 week) |
| 24 | Sting | Demolition Man | 1993 | UK 21 - Nov 1993 (4 weeks), Japan (Tokyo) 39 - Oct 1993 (11 weeks) |
| 25 | Sting | La Belle Dame Sans Regrets | 1996 | Poland 6 - Feb 1997 (13 weeks), Japan (Tokyo) 90 - Mar 1996 (1 week) |
| 26 | Sting | My Heart And I | 2001 | Poland 7 - Aug 2001 (12 weeks), Japan (Tokyo) 94 - Oct 2001 (1 week) |
| 27 | Sting | Be Still My Beating Heart | 1988 | US Billboard 15 - Jan 1988 (14 weeks), US Radio 140 of 1988 (peak 15 3 weeks) |
| 28 | Sting | After The Rain Has Fallen | 2000 | Poland 14 - Mar 2000 (20 weeks), UK 31 - Apr 2000 (4 weeks), ODK Germany 64 - Jun 2000 (7 weeks) |
| 29 | Sting | The Mighty | 1998 | Golden Globe in 1998 (film 'The Mighty') (Nominated) |
| 30 | Sting | I Was Brought To My Senses | 1996 | Poland 5 - Aug 1996 (24 weeks), UK 31 - Sep 1996 (2 weeks) |
| 31 | Sting | Why Should I Cry Over You? | 1991 | Poland 27 - Jul 1991 (7 weeks), Japan (Tokyo) 73 - Jan 1991 (6 weeks) |
| 32 | Sting | Moon Over Bourbon Street | 1985 | Poland 2 - Sep 1985 (16 weeks), UK 44 - Feb 1986 (4 weeks) |
| 33 | Sting | Soul Cages | 1991 | UK 57 - May 1991 (1 week), Holland free40 84 of 1991 |
| 34 | Sting | Spread a Little Happiness | 1982 | UK 16 - Aug 1982 (8 weeks), Poland 28 - Feb 1983 (3 weeks) |
| 35 | Sting | Come Again | 2006 | Japan (Tokyo) 46 - Oct 2006 (5 weeks) |
| 36 | Sting | She Walks This Earth | 2000 | Japan (Tokyo) 48 - Oct 2000 (5 weeks) |
| 37 | Sting | Moonlight | 1996 | Japan (Tokyo) 41 - Jan 1996 (6 weeks) |
| 38 | Sting | Windmills of Your Mind | 1999 | Japan (Tokyo) 84 - Oct 1999 (4 weeks) |
| 39 | Sting | My One & Only Love | 1996 | Japan (Tokyo) 79 - Oct 1996 (1 week) |
| 40 | Sting | Take Me To The Sunshine | 1994 | Japan (Tokyo) 70 - Nov 1994 (3 weeks) |
| 41 | Sting | Come Down in Time | 1991 | Japan (Tokyo) 77 - Dec 1991 (2 weeks) |
| 42 | Sting | Live At TFI Friday EP | 1996 | UK 53 - Jun 1996 (2 weeks) |
| 43 | Sting | Sister Moon | 1988 | Poland 3 - Sep 1988 (12 weeks) |
| 44 | Sting | Fragile (live) | 2001 | Poland 9 - Oct 2001 (9 weeks) |
| 45 | Sting | Mack the Knife | 1986 | Poland 10 - Jan 1986 (10 weeks) |
| 46 | Sting | Children's Crusade | 1985 | Poland 9 - Dec 1985 (17 weeks) |
| 47 | Sting | How Insensitive | 1995 | Poland 21 - Jan 1995 (12 weeks) |
| 48 | Sting | I Can't Stop Talking About You | 2016 | Italy 92 of 2016 |
| 49 | Sting | Love Is Stronger Than Justice (The Munificent Seven) | 1993 | ODK Germany 75 - Nov 1993 (5 weeks) |
| 50 | Sting | Ghost in the Strand | 1987 | RYM 81 of 1987 |
| 51 | Sting | Gabriel's Message | 1985 | RYM 47 of 1985 |
| 52 | Sting | Low Life | 1982 | RYM 67 of 1982 |
In addition to the above listed songs Sting also contributed to the following entries:
| | | | | |
| --- | --- | --- | --- | --- |
| # | Artist | Song Title | Year | Chart Entries |
| 1 | Bryan Adams, Rod Stewart & Sting | All For Love | 1994 | US Billboard 1 - Nov 1993 (22 weeks), Sweden 1 - Dec 1993 (11 weeks), Finland 1 for 3 weeks - Jan 1994, Austria 1 - Feb 1994 (4 months), Switzerland 1 - Jan 1994 (24 weeks), Norway 1 - Jan 1994 (17 weeks), Poland 1 - Dec 1993 (18 weeks), Italy 1 for 1 week - Jan 1994, Germany 1 - Jan 1994 (4 months), ODK Germany 1 - Jan 1994 (25 weeks) (4 weeks at number 1) (13 weeks in top 10), Eire 1 for 3 weeks - Jan 1994, Canada RPM 1 for 5 weeks - Dec 1993, Canada 1 of 1994, Australia 1 for 2 weeks - Jan 1994, Europe 1 for 9 weeks - Jan 1994, Germany 1 for 4 weeks - Feb 1994, UK 2 - Jan 1994 (13 weeks), Belgium 2 - Jan 1994 (13 weeks), US Platinum (certified by RIAA in Feb 1994), Holland 3 - Jan 1994 (13 weeks), Germany Gold (certified by BMieV in 1994), Switzerland 7 of 1994, US BB 8 of 1994, Japan (Tokyo) 9 - Dec 1993 (17 weeks), Italy 9 of 1994, Australia 10 of 1994, Japan (Osaku) 12 of 1994 (peak 3 26 weeks), ARC 15 of 1994 (peak 1 18 weeks), Brazil 16 of 1994, US CashBox 22 of 1994, POP 25 of 1994, US Radio 27 of 1994 (peak 1 11 weeks), Germany 87 of the 1990s (peak 1 14 weeks), Holland free40 94 of 1994, UK Silver (certified by BPI in Feb 1994) |
| 2 | Sting & Cheb Mami | Desert Rose | 2000 | Poland 1 - Dec 1999 (28 weeks), France 3 - Dec 1999 (2 weeks), Switzerland 3 - Feb 2000 (27 weeks), Austria 6 - Apr 2000 (5 months), Germany 7 - Mar 2000 (4 months), ODK Germany 7 - Feb 2000 (23 weeks) (6 weeks in top 10), UK 15 - Jan 2000 (6 weeks), US Billboard 17 - May 2000 (26 weeks), Switzerland 17 of 2000, Italy 17 of 2000, Japan (Tokyo) 22 - Feb 2000 (12 weeks), ARC 42 of 2000 (peak 6 19 weeks), US BB 50 of 2000, Scrobulate 61 of world, Holland free40 68 of 2000, US Radio 79 of 2000 (peak 19 2 weeks), Brazil 93 of 2002, Germany 166 of the 2000s (peak 7 15 weeks), the MusicID revenue site song 38 of 2000 |
| 3 | Craig David & Sting | Rise & Fall | 2003 | UK 2 - May 2003 (10 weeks), Holland 9 - May 2003 (14 weeks), Switzerland 11 - May 2003 (14 weeks), Belgium 11 - May 2003 (8 weeks), ODK Germany 15 - May 2003 (12 weeks), Norway 17 - Jul 2003 (3 weeks), Germany 28 - May 2003 (2 months), Italy 33 of 2003, Poland 34 - Mar 2003 (22 weeks), Japan (Tokyo) 47 - Dec 2002 (17 weeks), OzNet 516 |
| 4 | Sting & Eric Clapton | It's Probably Me | 1992 | Italy 1 for 1 week - Oct 1992, Italy 4 of 1992, Holland 6 - Jul 1992 (10 weeks), France 6 - Sep 1992 (2 weeks), Poland 10 - Aug 1992 (7 weeks), Belgium 12 - Aug 1992 (12 weeks), Switzerland 16 - Aug 1992 (12 weeks), Japan (Tokyo) 20 - Jul 1992 (13 weeks), ODK Germany 22 - Sep 1992 (16 weeks), UK 30 - Aug 1992 (5 weeks), Holland free40 74 of 1992, Canada 96 of 1992 |
| 5 | Sting & The Police | Roxanne '97 | 1997 | Japan (Tokyo) 11 - Dec 1997 (11 weeks), UK 17 - Dec 1997 (6 weeks), Poland 17 - Nov 1997 (6 weeks), Holland 38 - Nov 1997 (3 weeks), POP 41 of 1998, US Billboard 59 - Dec 1997 (13 weeks) |
| 6 | Tina Turner & Sting | On Silent Wings | 1996 | Poland 1 - Jun 1996 (26 weeks), France 8 - Aug 1996 (1 week), UK 13 - Jun 1996 (6 weeks), Austria 30 - Aug 1996 (2 months), ODK Germany 55 - Jun 1996 (13 weeks) |
| 7 | Sting & Pato Bonton | This Cowboy Song | 1995 | UK 15 - Feb 1995 (6 weeks), Japan (Tokyo) 18 - Feb 1995 (13 weeks), Poland 40 - Feb 1995 (6 weeks), ODK Germany 51 - Feb 1995 (14 weeks) |
| 8 | Alison Krauss & Sting | You Will Be My Own True Love | 2003 | Oscar in 2003 (film 'Cold Mountain') (Nominated), Golden Globe in 2003 (film 'Cold Mountain') (Nominated) |
| 9 | Sting & Mariza | A Thousand Years | 2001 | Poland 1 - Feb 2001 (28 weeks), France 10 - Sep 2004 (1 week), Scrobulate 14 of soft rock |
| 10 | Sting & Ruben Blades, Eric Clapton, Fareed Haque, & Mark Knopfler | They Dance Alone (Cueca Solo) | 1988 | Belgium 23 - Nov 1988 (1 week), Holland 29 - Oct 1988 (4 weeks), ODK Germany 66 - Oct 1988 (3 weeks), UK 94 - Sep 1988 (1 week), RYM 136 of 1989 |
| 11 | Julio Iglesias & Sting | Fragile '95 | 1994 | Belgium 25 - Nov 1994 (1 week), Poland 28 - Jan 1995 (3 weeks), UK 53 - Nov 1994 (4 weeks) |
| 12 | Sting & Edin Karamazov | Can She Excuse My Wrongs? | 2006 | Poland 35 - Nov 2006 (9 weeks), Japan (Tokyo) 95 - Oct 2006 (1 week) |
| 13 | Sting & Mary J Blige | Whenever I Say Your Name | 2003 | Poland 24 - Nov 2003 (15 weeks), UK 60 - Dec 2003 (1 week) |
| 14 | Pato Banton & Sting | Spirits in the Material World | 1996 | UK 36 - Jan 1996 (2 weeks), ODK Germany 68 - Feb 1996 (6 weeks) |
| 15 | The Chieftans & Sting | Mo Ghile Mear (Our Hero) | 1995 | Japan (Tokyo) 23 - Feb 1995 (6 weeks) |
| 16 | The Black Eyed Peas & Sting | Union | 2005 | Japan (Tokyo) 63 - Jun 2005 (4 weeks) |
| 17 | Sting & David Sanborn | Ain't No Sunshine | 1999 | Poland 29 - Apr 1999 (6 weeks) |
| 18 | Sting & Aswad | Invisible Sun | 1998 | ODK Germany 97 - Aug 1998 (5 weeks) |
| 19 | Zucchero Fornaciari & Sting | Mi Muoio Per Te | 2000 | Poland 30 - Oct 2000 (30 weeks) |
The comments here are from the the MusicID impact site site. This version is not able to accept comments yet