Song artist 688 - Starsound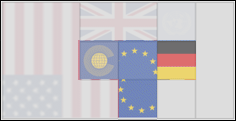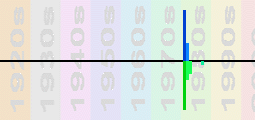 This page lists the song chart entries of Starsound.A list of the hit albums by Starsound is also available. The songs are listed with the most widely successful first.
This collection of artists was known as either Starsound or Stars on 45 in different countries.
| | | | | |
| --- | --- | --- | --- | --- |
| # | Artist | Song Title | Year | Chart Entries |
| 1 | Starsound | Stars On 45 | 1981 | US Billboard 1 - Apr 1981 (19 weeks), Record World 1 - 1981, Canada 1 - May 1981 (14 weeks), Holland 1 - Jan 1981 (13 weeks), Austria 1 - May 1981 (6 months), Switzerland 1 - May 1981 (14 weeks), Switzerland 1 of 1981, Belgium 1 - Feb 1981 (12 weeks), Germany 1 - Mar 1981 (7 months), ODK Germany 1 - Mar 1981 (30 weeks) (7 weeks at number 1) (22 weeks in top 10), Eire 1 for 3 weeks - May 1981, Canada RPM 1 for 12 weeks - May 1981, Canada 1 of 1981, New Zealand 1 for 7 weeks - Jun 1981, Australia 1 for 4 weeks - Jul 1981, Germany 1 for 7 weeks - May 1981, Spain 1 for 3 weeks - Jul 1981, UK 2 - Apr 1981 (14 weeks), Australia 2 of 1981, US Gold (certified by RIAA in Jul 1981), Germany Gold (certified by BMieV in 1981), Norway 5 - Jun 1981 (10 weeks), Germany 5 of the 1980s (peak 1 24 weeks), Sweden (alt) 7 - Jun 1981 (18 weeks), Springbok 10 - Jun 1981 (7 weeks), US CashBox 13 of 1981, WABC NY 21 of 1981, US BB 24 of 1981, ARC 32 of 1981 (peak 1 13 weeks), Italy 54 of 1981, Brazil 91 of 1981 |
| 2 | Starsound | Stars On 45 Vol 2 | 1981 | Switzerland 1 - Aug 1981 (9 weeks), UK 2 - Jul 1981 (10 weeks), Belgium 2 - Jul 1981 (10 weeks), ODK Germany 2 - Jul 1981 (18 weeks) (7 weeks in top 10), Germany 3 - Jul 1981 (3 months), Holland 4 - Jul 1981 (9 weeks), Austria 4 - Sep 1981 (4 months), Norway 5 - Aug 1981 (5 weeks), Sweden (alt) 12 - Aug 1981 (4 weeks), Canada 15 - Jul 1981 (5 weeks), Switzerland 20 of 1981, Italy 47 of 1981, US Billboard 55 - Sep 1981 (7 weeks), Germany 332 of the 1980s (peak 2 10 weeks), UK Silver (certified by BPI in Jul 1981) |
| 3 | Starsound | Stars On 45 Vol 3 | 1981 | Belgium 2 - Sep 1981 (8 weeks), Holland 10 - Sep 1981 (9 weeks), UK 17 - Sep 1981 (6 weeks), ODK Germany 17 - Oct 1981 (7 weeks), Germany 23 - Oct 1981 (1 month), US Billboard 28 - Mar 1982 (10 weeks), Italy 75 of 1982 |
| 4 | Starsound | Stars On Stevie | 1982 | Belgium 5 - Feb 1982 (7 weeks), Holland 6 - Jan 1982 (8 weeks), UK 14 - Feb 1982 (7 weeks) |
| 5 | Starsound | Proudly Present the Star Sisters | 1983 | Belgium 1 - Jun 1983 (15 weeks), Switzerland 15 - Nov 1983 (5 weeks), ODK Germany 35 - Aug 1983 (11 weeks) |
| 6 | Starsound | Beatles Medley | 1981 | US Radio 22 of 1981 (peak 1 11 weeks), US Billboard 67 - Jul 1981 (6 weeks) |
| 7 | Starsound | The Greatest Rock 'n' Roll Band | 1982 | Holland 15 - Apr 1982 (5 weeks), Belgium 18 - May 1982 (3 weeks) |
| 8 | Starsound | Stars On Frankie | 1987 | Belgium 12 - Oct 1987 (6 weeks), Holland 16 - Oct 1987 (5 weeks) |
| 9 | Starsound | Strangers On 45 | 1981 | Belgium 10 - Oct 1981 (7 weeks) |
| 10 | Starsound | Boney M On 45 | 1982 | Belgium 11 - Jan 1982 (1 week) |
The comments here are from the the MusicID impact site site. This version is not able to accept comments yet