Song artist 63 - Wings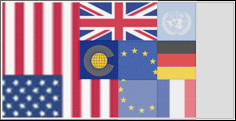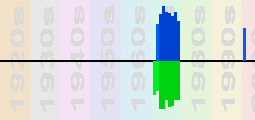 This page lists the song chart entries of Wings.A list of the hit albums by Wings is also available. The songs are listed with the most widely successful first.
Despite the presence of Linda McCartney, Denny Laine (after he left The Moody Blues) and various others this was really Paul McCartney's musical vehicle for the 1970s.
| | | | | |
| --- | --- | --- | --- | --- |
| # | Artist | Song Title | Year | Chart Entries |
| 1 | Wings | Mull of Kintyre | 1977 | UK 1 - Nov 1977 (17 weeks), Holland 1 - Dec 1977 (17 weeks), Austria 1 - Feb 1978 (5 months), Switzerland 1 - Jan 1978 (19 weeks), Belgium 1 - Dec 1977 (14 weeks), Germany 1 - Jan 1978 (6 months), ODK Germany 1 - Dec 1977 (31 weeks) (10 weeks at number 1) (18 weeks in top 10), Eire 1 for 10 weeks - Dec 1977, New Zealand 1 for 7 weeks - Jan 1978, RIANZ 1 - Dec 1977 (22 weeks), Australia 1 for 11 weeks - Dec 1977, Springbok 1 - Jan 1978 (23 weeks), Europe 1 for 10 weeks - Dec 1977, Germany 1 for 10 weeks - Jan 1978, UK sales 1 of the 1970s (2,050 k in 1977), UK 2 x Platinum (certified by BPI in Nov 1986), Norway 2 - Dec 1977 (27 weeks), Australia 2 of 1978, Switzerland 4 of 1978, Germany Gold (certified by BMieV in 1978), South Africa 5 of 1978, France (SNEP) 6 - Jan 1978 (3 months), Sweden (alt) 14 - Dec 1977 (8 weeks), Germany 21 of the 1970s (peak 1 23 weeks), Record World 33 - 1977, Europe 76 of the 1970s (1977), Holland free40 94 of 1978, Italy 97 of 1978, Vinyl Surrender 114 (1977), UKMIX 120, RYM 28 of 1977 |
| 2 | Wings | Silly Love Songs | 1976 | US Billboard 1 - Apr 1976 (19 weeks), US BB 1 of 1976, Record World 1 - 1976, US Radio 1 of 1976 (peak 1 12 weeks), Eire 1 for 3 weeks - Jun 1976, Canada RPM 1 for 2 weeks - Jun 1976, Top Song of 1976 of the Billboard 50th list, UK 2 - May 1976 (11 weeks), Canada 2 - Apr 1976 (19 weeks), US Gold (certified by RIAA in Jun 1976), WABC NY 5 of 1976, France 8 - Jul 1976 (1 week), RIANZ 8 - Jun 1976 (18 weeks), US CashBox 9 of 1976, Norway 9 - Jul 1976 (5 weeks), Canada 10 of 1976, Holland 13 - May 1976 (6 weeks), Germany 17 - Jul 1976 (3 months), D.Marsh 17 of 1976, Belgium 27 - Jul 1976 (1 week), Billboard 50th song 31, 55th Billboard 100 36 (1976), Billboard100 37, Brazil 40 of 1976, OzNet 902, UK Silver (certified by BPI in Jun 1976), RYM 45 of 1976 |
| 3 | Wings | Band On the Run | 1974 | US Billboard 1 - Apr 1974 (18 weeks), Record World 1 - 1974, Canada 1 - May 1974 (13 weeks), France 1 - Oct 1974 (6 weeks), Canada RPM 1 for 1 week - May 1974, New Zealand 1 for 4 weeks - Jul 1974, Springbok 2 - Jul 1974 (14 weeks), UK 3 - Jul 1974 (11 weeks), Holland 4 - Jun 1974 (10 weeks), US Gold (certified by RIAA in Jun 1974), US Radio 15 of 1974 (peak 1 10 weeks), Brazil 16 of 1974, Belgium 18 - Jul 1974 (3 weeks), D.Marsh 19 of 1974, Canada 20 of 1974, South Africa 20 of 1974, US BB 22 of 1974, DDD 23 of 1973, WABC NY 26 of 1974, US CashBox 37 of 1974, OzNet 59, TheQ 250, WXPN 844, RYM 1 of 1974, Guardian Rock 44 |
| 4 | Wings | My Love | 1973 | US Billboard 1 - Apr 1973 (18 weeks), Record World 1 - 1973, Canada 2 - May 1973 (16 weeks), WABC NY 4 of 1973, Australia Goset 4 - Jun 1973 (17 weeks), US Gold (certified by RIAA in Jul 1973), US BB 5 of 1973, US CashBox 6 of 1973, US Radio 6 of 1973 (peak 1 10 weeks), Norway 7 - May 1973 (10 weeks), UK 9 - Apr 1973 (11 weeks), Holland 12 - Apr 1973 (6 weeks), Belgium 12 - May 1973 (5 weeks), Brazil 13 of 1973, Italy 13 of 1973, Springbok 19 - Jul 1973 (1 week), Australia 24 of 1973, Canada 30 of 1973, DDD 79 of 1973, RYM 31 of 1973 |
| 5 | Wings | Live & Let Die | 1973 | Record World 1 - 1973, France 1 - Aug 1973 (7 weeks), US Billboard 2 - Jul 1973 (14 weeks), Norway 2 - Mar 1974 (8 weeks), Oscar in 1973 (film 'Live and Let Die') (Nominated), Australia Goset 3 - Sep 1973 (15 weeks), Canada 4 - Aug 1973 (13 weeks), US Gold (certified by RIAA in Aug 1973), UK 9 - Jun 1973 (14 weeks), D.Marsh 22 of 1973, WABC NY 27 of 1973, Holland 27 - Aug 1973 (3 weeks), US Radio 29 of 1973 (peak 2 8 weeks), DDD 32 of 1973, US CashBox 33 of 1973, Italy 38 of 1973, Canada 39 of 1973, US BB 56 of 1973, OzNet 208, Acclaimed 1470 (1973), RYM 7 of 1973 |
| 6 | Wings | With a Little Luck | 1978 | US Billboard 1 - Mar 1978 (18 weeks), Record World 1 - 1978, Canada RPM 1 for 3 weeks - Jun 1978, Canada 2 - Apr 1978 (15 weeks), UK 5 - Apr 1978 (9 weeks), Holland 6 - Apr 1978 (8 weeks), Norway 6 - May 1978 (9 weeks), Switzerland 11 - Jun 1978 (7 weeks), RIANZ 14 - May 1978 (10 weeks), Belgium 15 - Apr 1978 (5 weeks), ODK Germany 17 - Apr 1978 (13 weeks), US BB 18 of 1978, Austria 19 - Jun 1978 (2 months), Canada 23 of 1978, WABC NY 24 of 1978, Germany 24 - May 1978 (1 month), US Radio 25 of 1978 (peak 1 11 weeks), US CashBox 32 of 1978, Holland free40 89 of 1978, UK Silver (certified by BPI in Apr 1978), RYM 155 of 1978 |
| 7 | Wings | Listen to What the Man Said | 1975 | US Billboard 1 - May 1975 (14 weeks), Record World 1 - 1975, Canada RPM 1 for 1 week - Jun 1975, Canada 2 - Jun 1975 (13 weeks), Norway 3 - Jul 1975 (13 weeks), US Gold (certified by RIAA in Sep 1975), France 5 - Jul 1975 (2 weeks), UK 6 - May 1975 (8 weeks), RIANZ 7 - Jul 1975 (14 weeks), Canada 13 of 1975, Holland 14 - Jun 1975 (4 weeks), US Radio 18 of 1975 (peak 1 9 weeks), Belgium 25 - Jul 1975 (1 week), US BB 41 of 1975, US CashBox 45 of 1975, DDD 74 of 1975, OzNet 619, RYM 13 of 1975 |
| 8 | Wings | Goodnight Tonight | 1979 | Canada 2 - Mar 1979 (16 weeks), France 2 - May 1979 (2 weeks), US Gold (certified by RIAA in May 1979), UK 5 - Apr 1979 (10 weeks), US Billboard 5 - Mar 1979 (16 weeks), France (SNEP) 5 - Jul 1979 (3 months), Canada 6 of 1979, RIANZ 6 - May 1979 (13 weeks), Record World 7 - 1979, Norway 9 - Jun 1979 (2 weeks), Springbok 16 - Jun 1979 (5 weeks), Sweden (alt) 19 - Jun 1979 (2 weeks), Belgium 20 - May 1979 (5 weeks), Holland 21 - Apr 1979 (7 weeks), Italy 22 of 1979, US Radio 32 of 1979 (peak 5 11 weeks), ODK Germany 34 - May 1979 (10 weeks), US BB 52 of 1979, US CashBox 53 of 1979, WABC NY 66 of 1979, Holland free40 80 of 1979, UK Silver (certified by BPI in May 1979), RYM 69 of 1979 |
| 9 | Wings | Jet | 1974 | Canada 1 - Mar 1974 (13 weeks), France 3 - Jun 1974 (4 weeks), UK Gold (certified by BPI in Apr 1974), Record World 5 - 1974, D.Marsh 5 of 1974, UK 7 - Mar 1974 (9 weeks), US Billboard 7 - Feb 1974 (14 weeks), Germany 8 - Apr 1974 (4 months), Springbok 8 - May 1974 (8 weeks), Norway 9 - Apr 1974 (10 weeks), Holland 11 - Mar 1974 (8 weeks), Belgium 20 - Apr 1974 (4 weeks), DDD 36 of 1973, Canada 38 of 1974, WABC NY 73 of 1974, US BB 77 of 1974, US CashBox 77 of 1974, US Radio 81 of 1974 (peak 7 7 weeks), Acclaimed 756 (1973), OzNet 811, RYM 6 of 1974 |
| 10 | Wings | Uncle Albert (Admiral Halsey) | 1971 | US Billboard 1 - Aug 1971 (13 weeks), Record World 1 - 1971, Canada 1 - Jul 1971 (12 weeks), Canada RPM 1 for 3 weeks - Sep 1971, New Zealand 1 for 6 weeks - Nov 1971, Keener 2 - Aug 1971 (9 weeks), US Gold (certified by RIAA in Sep 1971), Australia Goset 6 - Nov 1971 (17 weeks), KQV 7 of 1971, Canada 14 of 1971, WABC NY 18 of 1971, US BB 22 of 1971, US CashBox 30 of 1971, US Radio 30 of 1971 (peak 1 10 weeks), DDD 72 of 1971, RYM 18 of 1971 |
| 11 | Wings | Let 'Em In | 1976 | UK 2 - Aug 1976 (10 weeks), Canada 2 - Jun 1976 (15 weeks), US Billboard 3 - Jul 1976 (16 weeks), Record World 4 - 1976, US Gold (certified by RIAA in Oct 1976), France 10 - Oct 1976 (1 week), RIANZ 13 - Sep 1976 (13 weeks), Belgium 20 - Sep 1976 (1 week), US CashBox 23 of 1976, Holland 23 - Sep 1976 (5 weeks), WABC NY 36 of 1976, Holland free40 41 of 1976, US Radio 42 of 1976 (peak 3 8 weeks), Canada 46 of 1976, US BB 67 of 1976, UK Silver (certified by BPI in Oct 1976), RYM 39 of 1976 |
| 12 | Wings | Hi Hi Hi | 1973 | Canada 3 - Jan 1973 (13 weeks), Norway 4 - Jan 1973 (11 weeks), Belgium 4 - Dec 1972 (10 weeks), UK 5 - Dec 1972 (13 weeks), Holland 6 - Dec 1972 (11 weeks), Record World 7 - 1973, US Billboard 10 - Dec 1972 (11 weeks), Germany 23 - Feb 1973 (3 months), Australia Goset 25 - Feb 1973 (5 weeks), Canada 56 of 1973, WABC NY 93 of 1973, US Radio 102 of 1973 (peak 10 5 weeks), DDD 109 of 1972, RYM 37 of 1972 |
| 13 | Wings | Junior's Farm | 1974 | US Billboard 3 - Nov 1974 (11 weeks), Record World 5 - 1974, Canada 5 - Nov 1974 (13 weeks), Springbok 6 - Jan 1975 (13 weeks), Norway 9 - Dec 1974 (9 weeks), UK 16 - Nov 1974 (10 weeks), US Radio 51 of 1975 (peak 3 8 weeks), Italy 83 of 1974, US BB 88 of 1975, US CashBox 92 of 1975, WABC NY 93 of 1975, RYM 15 of 1974 |
| 14 | Wings | Helen Wheels | 1973 | Record World 4 - 1974, Australia Goset 4 - Dec 1973 (13 weeks), US Billboard 10 - Nov 1973 (13 weeks), Canada 10 - Nov 1973 (12 weeks), UK 12 - Nov 1973 (12 weeks), Belgium 28 - Dec 1973 (2 weeks), Italy 56 of 1974, Canada 79 of 1974, US BB 92 of 1974, US CashBox 98 of 1974, US Radio 112 of 1974 (peak 10 6 weeks), RYM 59 of 1973 |
| 15 | Wings | Getting Closer | 1979 | Canada 4 - Jun 1979 (13 weeks), Holland free40 12 of 1979, US Billboard 20 - Jun 1979 (10 weeks), Record World 22 - 1979, Belgium 25 - Aug 1979 (1 week), UK 60 - Sep 1979 (3 weeks), US Radio 133 of 1979 (peak 20 2 weeks), RYM 65 of 1979 |
| 16 | Wings | Girls' School | 1977 | UK 1 - Nov 1977 (17 weeks), Australia 2 of 1978, Canada 9 - Nov 1977 (12 weeks), US Billboard 33 - Nov 1977 (10 weeks), Record World 33 - 1977, RYM 28 of 1977 |
| 17 | Wings | Give Ireland Back to the Irish | 1972 | Eire 1 for 1 week - Mar 1972, UK 16 - Feb 1972 (8 weeks), Australia Goset 18 - Apr 1972 (11 weeks), US Billboard 21 - Mar 1972 (8 weeks), Keener 21 - Mar 1972 (3 weeks), Record World 36 - 1972, RYM 49 of 1972 |
| 18 | Wings | Mary Had a Little Lamb | 1972 | UK 9 - May 1972 (11 weeks), Australia Goset 14 - Jul 1972 (10 weeks), Holland 15 - Jun 1972 (6 weeks), US Billboard 28 - Jun 1972 (7 weeks), Record World 38 - 1972, RYM 77 of 1972 |
| 19 | Wings | I've Had Enough | 1978 | US Billboard 25 - Jun 1978 (11 weeks), Belgium 27 - Aug 1978 (1 week), Record World 30 - 1978, UK 42 - Jul 1978 (7 weeks), Holland free40 50 of 1978 |
| 20 | Wings | Venus & Mars | 1975 | US Billboard 12 - Nov 1975 (9 weeks), Canada 15 - Nov 1975 (7 weeks), Record World 28 - 1975, US Radio 126 of 1975 (peak 12 3 weeks), RYM 41 of 1975 |
| 21 | Wings | Sally G | 1974 | Record World 5 - 1974, Canada 14 - Jan 1975 (4 weeks), US Billboard 17 - Jan 1975 (6 weeks), RYM 15 of 1974 |
| 22 | Wings | Mrs Vandebilt | 1974 | Holland 7 - Jan 1974 (7 weeks), Belgium 12 - Feb 1974 (7 weeks), Italy 85 of 1974, RYM 61 of 1974 |
| 23 | Wings | London Town | 1978 | US Billboard 39 - Sep 1978 (8 weeks), UK 60 - Sep 1978 (4 weeks), Holland free40 95 of 1978, RYM 100 of 1978 |
| 24 | Wings | Rock Show | 1975 | Canada 15 - Nov 1975 (7 weeks), Record World 28 - 1975, US Radio 126 of 1975 (peak 12 3 weeks), RYM 41 of 1975 |
| 25 | Wings | Arrow Through Me | 1979 | Canada 6 - Aug 1979 (9 weeks), Record World 27 - 1979, US Billboard 29 - Aug 1979 (10 weeks) |
| 26 | Wings | Letting Go | 1975 | US Billboard 39 - Oct 1975 (6 weeks), UK 41 - Oct 1975 (3 weeks), RYM 47 of 1975 |
| 27 | Wings | Too Many People | 1971 | Keener 2 - Aug 1971 (9 weeks), RYM 18 of 1971 |
| 28 | Wings | Country Dreamer | 1973 | Australia Goset 4 - Dec 1973 (13 weeks), RYM 59 of 1973 |
| 29 | Wings | Deliver Your Children | 1978 | Holland 9 - Jul 1978 (8 weeks), Holland free40 50 of 1978 |
| 30 | Wings | C Moon | 1972 | UK 5 - Dec 1972 (13 weeks), RYM 37 of 1972 |
| 31 | Wings | Let Me Roll It | 1974 | Springbok 3 - Aug 1974 (16 weeks) |
| 32 | Wings | Little Woman Love | 1972 | Record World 38 - 1972, RYM 77 of 1972 |
| 33 | Wings | Seaside Woman | 1977 | US Billboard 59 - Jun 1977 (5 weeks) |
| 34 | Wings | Old Siam Sir | 1979 | UK 35 - Jun 1979 (6 weeks) |
| 35 | Wings | Baby's Request | 1979 | UK 60 - Sep 1979 (3 weeks) |
| 36 | Wings | I'm Carrying | 1978 | RYM 100 of 1978 |
| 37 | Wings | Backwards Traveler-Cuff Link | 1978 | RYM 155 of 1978 |
| 38 | Wings | Spin it On | 1979 | RYM 65 of 1979 |
| 39 | Wings | Daytime, Nighttime Suffering | 1979 | RYM 69 of 1979 |
| 40 | Wings | Nineteen Hundred & Eighty Five | 1974 | RYM 1 of 1974 |
| 41 | Wings | Beware My Love | 1976 | RYM 39 of 1976 |
| 42 | Wings | Cook of the House | 1976 | RYM 45 of 1976 |
| 43 | Wings | Love in Song | 1975 | RYM 13 of 1975 |
| 44 | Wings | Magneto & Titanium Man | 1975 | RYM 41 of 1975 |
| 45 | Wings | You Gave Me the Answer | 1975 | RYM 47 of 1975 |
| 46 | Wings | Mamunia | 1974 | RYM 6 of 1974 |
| 47 | Wings | I Lie Around | 1973 | RYM 7 of 1973 |
| 48 | Wings | Bluebird | 1974 | RYM 61 of 1974 |
| 49 | Wings | The Mess | 1973 | RYM 31 of 1973 |
The comments here are from the the MusicID impact site site. This version is not able to accept comments yet