Song artist 629 - Mr Big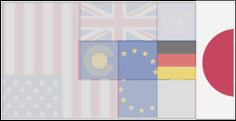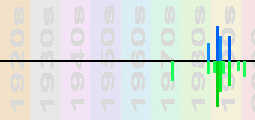 This page lists the song chart entries of Mr Big. The songs are listed with the most widely successful first.
Given the timing of these hits it is most likely that there are two different groups listed here under the same name (the 1977 material and the 1990s material).
| | | | | |
| --- | --- | --- | --- | --- |
| # | Artist | Song Title | Year | Chart Entries |
| 1 | Mr Big | To Be With You | 1992 | US Billboard 1 - Dec 1991 (23 weeks), Holland 1 - Mar 1992 (15 weeks), Sweden 1 - Feb 1992 (11 weeks), Switzerland 1 - Mar 1992 (28 weeks), Norway 1 - Mar 1992 (17 weeks), Belgium 1 - Apr 1992 (11 weeks), Germany 1 - Mar 1992 (5 months), ODK Germany 1 - Feb 1992 (32 weeks) (4 weeks at number 1) (14 weeks in top 10), Canada RPM 1 for 5 weeks - Feb 1992, New Zealand 1 for 5 weeks - Mar 1992, Australia 1 for 3 weeks - May 1992, Europe 1 for 6 weeks - Apr 1992, Germany 1 for 4 weeks - Apr 1992, Austria 2 - Apr 1992 (5 months), Canada 2 of 1992, UK 3 - Mar 1992 (11 weeks), Switzerland 3 of 1992, US Gold (certified by RIAA in Feb 1992), Germany Gold (certified by BMieV in 1992), Japan (Osaku) 5 of 1992 (peak 1 23 weeks), Poland 5 - Jan 1992 (18 weeks), Australia 7 of 1992, US CashBox 9 of 1992, US BB 12 of 1992, Brazil 24 of 1992, POP 25 of 1992, US Radio 26 of 1992 (peak 2 9 weeks), Japan (Tokyo) 28 - Feb 1992 (5 weeks), ARC 38 of 1992 (peak 1 14 weeks), Germany 47 of the 1990s (peak 1 19 weeks), OzNet 386 |
| 2 | Mr Big | Wild World | 1993 | Poland 2 - Oct 1993 (15 weeks), Sweden 4 - Oct 1993 (8 weeks), Japan (Tokyo) 7 - Sep 1993 (12 weeks), Switzerland 7 - Nov 1993 (17 weeks), Holland 10 - Jan 1994 (8 weeks), Austria 10 - Nov 1993 (3 months), Norway 10 - Dec 1993 (1 week), Belgium 19 - Feb 1994 (2 weeks), ODK Germany 24 - Oct 1993 (24 weeks), US Billboard 27 - Oct 1993 (20 weeks), Japan (Osaku) 42 of 1993 (peak 3 25 weeks), UK 59 - Nov 1993 (1 week), Canada 78 of 1993, US Radio 99 of 1993 (peak 13 6 weeks) |
| 3 | Mr Big | Just Take My Heart | 1992 | Sweden 8 - May 1992 (5 weeks), US Billboard 16 - Apr 1992 (20 weeks), Holland 16 - Jun 1992 (5 weeks), Belgium 19 - Jul 1992 (2 weeks), Switzerland 20 - Jul 1992 (7 weeks), Poland 21 - Jul 1992 (7 weeks), UK 26 - May 1992 (4 weeks), ODK Germany 29 - Jul 1992 (12 weeks), US Radio 76 of 1992 (peak 8 7 weeks), US BB 95 of 1992 |
| 4 | Mr Big | Romeo | 1977 | UK 4 - Feb 1977 (10 weeks), Holland 27 - Apr 1977 (5 weeks), Holland free40 48 of 1977, US Billboard 87 - Mar 1977 (7 weeks), UK Silver (certified by BPI in Mar 1977) |
| 5 | Mr Big | Take Cover | 1996 | Japan (Tokyo) 2 - Jan 1996 (15 weeks), Japan (Osaku) 35 of 1996 (peak 5 24 weeks) |
| 6 | Mr Big | Shine | 2001 | Japan (Tokyo) 4 - Aug 2001 (9 weeks), Japan (Osaku) 54 of 2001 (peak 8 17 weeks) |
| 7 | Mr Big | Stay Together | 1996 | Japan (Tokyo) 7 - Nov 1996 (15 weeks), Japan (Osaku) 42 of 1997 (peak 2 16 weeks) |
| 8 | Mr Big | Ain't Seen Love Like That | 1994 | US Billboard 83 - Feb 1994 (6 weeks), Japan (Tokyo) 94 - Feb 1994 (2 weeks) |
| 9 | Mr Big | Addicted To That Rush | 1989 | Japan (Tokyo) 22 - Jul 1989 (5 weeks), Japan (Osaku) 60 of 1989 (peak 8 9 weeks) |
| 10 | Mr Big | Green-tinted Sixties Mind | 1991 | Japan (Tokyo) 48 - Apr 1991 (4 weeks), UK 72 - Aug 1992 (1 week) |
| 11 | Mr Big | Superfantastic | 1999 | Japan (Tokyo) 5 - Aug 1999 (13 weeks) |
| 12 | Mr Big | Goin' Where the Wind Blows | 1996 | Japan (Tokyo) 93 - Feb 1996 (1 week) |
| 13 | Mr Big | Feel Like Calling Home | 1977 | UK 35 - May 1977 (4 weeks) |
The comments here are from the the MusicID impact site site. This version is not able to accept comments yet