Song artist 68 - Chicago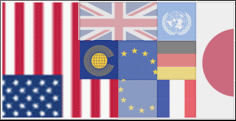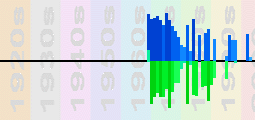 This page lists the song chart entries of Chicago.A list of the hit albums by Chicago is also available. The songs are listed with the most widely successful first.
Originally called "Chicago Transit Authority", they were forced to change their name due to legal threats. Jason Scheff, one of the members in the 1980s was the son of Elvis Presley's bass player.
| | | | | |
| --- | --- | --- | --- | --- |
| # | Artist | Song Title | Year | Chart Entries |
| 1 | Chicago | If You Leave Me Now | 1976 | UK 1 - Oct 1976 (16 weeks), US Billboard 1 - Aug 1976 (20 weeks), Record World 1 - 1976, Canada 1 - Sep 1976 (16 weeks), Holland 1 - Oct 1976 (16 weeks), Belgium 1 - Nov 1976 (13 weeks), Eire 1 for 6 weeks - Nov 1976, Canada RPM 1 for 2 weeks - Oct 1976, Australia 1 for 5 weeks - Dec 1976, Springbok 1 - Jan 1977 (15 weeks), Europe 1 for 3 weeks - Jan 1977, Sweden (alt) 2 - Nov 1976 (32 weeks), RIANZ 2 - Oct 1976 (14 weeks), Grammy in 1976 (Nominated), US Platinum (certified by RIAA in Sep 2001), France (SNEP) 3 - Dec 1976 (2 months), France 3 - Oct 1976 (4 weeks), Austria 3 - Jan 1977 (5 months), Brazil 3 of 1976, Switzerland 3 - Jan 1977 (15 weeks), Germany 3 - Jan 1977 (5 months), ODK Germany 3 - Jan 1977 (21 weeks) (13 weeks in top 10), Norway 4 - Nov 1976 (14 weeks), UK Gold (certified by BPI in Nov 1976), Canada 9 of 1976, US Radio 10 of 1976 (peak 1 12 weeks), Australia 10 of 1977, South Africa 11 of 1977, Switzerland 13 of 1977, US CashBox 14 of 1976, WABC NY 14 of 1976, POP 18 of 1976, Italy 25 of 1977, Europe 41 of the 1970s (1976), US BB 48 of 1976, Germany 168 of the 1970s (peak 3 18 weeks), UKMIX 259, OzNet 449, RYM 31 of 1976 |
| 2 | Chicago | Hard to Say I'm Sorry | 1982 | US Billboard 1 - Jun 1982 (24 weeks), Switzerland 1 - Aug 1982 (12 weeks), Italy 1 for 1 week - Jan 1983, Eire 1 for 2 weeks - Sep 1982, Canada RPM 1 for 1 week - Aug 1982, ARC 3 of 1982 (peak 1 18 weeks), UK 4 - Aug 1982 (15 weeks), US Gold (certified by RIAA in Sep 1982), Austria 5 - Aug 1982 (5 months), Switzerland 5 of 1982, Poland 5 - Sep 1982 (11 weeks), US Radio 6 of 1982 (peak 1 15 weeks), Germany 6 - Sep 1982 (4 months), ODK Germany 6 - Sep 1982 (27 weeks) (7 weeks in top 10), Italy 7 of 1982, Canada 9 of 1982, POP 9 of 1982, US BB 10 of 1982, France 10 - Jul 1982 (1 week), Australia 10 of 1982, US CashBox 11 of 1982, Springbok 14 - Nov 1982 (6 weeks), Belgium 15 - Aug 1982 (4 weeks), Holland 22 - Aug 1982 (5 weeks), Brazil 22 of 1982, WABC NY 27 of 1982, Scrobulate 47 of soft rock, Germany 360 of the 1980s (peak 6 13 weeks), UK Silver (certified by BPI in Nov 1982) |
| 3 | Chicago | Look Away | 1989 | US Billboard 1 - Sep 1988 (24 weeks), US BB 1 of 1989, Canada RPM 1 for 3 weeks - Dec 1988, Top Song of 1989 of the Billboard 50th list, Sweden 2 - Jan 1989 (8 weeks), US Gold (certified by RIAA in Jan 1989), ARC 5 of 1988 (peak 1 14 weeks), Japan (Tokyo) 6 - Nov 1988 (19 weeks), US Radio 8 of 1988 (peak 1 10 weeks), Holland 9 - Feb 1990 (8 weeks), Belgium 12 - Feb 1990 (7 weeks), Brazil 40 of 1989, UK 77 - Jan 1989 (2 weeks), Canada 79 of 1988, Holland free40 92 of 1989 |
| 4 | Chicago | 25 Or 6 to 4 | 1970 | Canada 1 - Aug 1970 (10 weeks), US Billboard 4 - Jul 1970 (12 weeks), France 5 - Sep 1970 (1 week), Record World 6 - 1970, Norway 6 - Oct 1970 (7 weeks), Australia Goset 6 - Sep 1970 (15 weeks), UK 7 - Jul 1970 (13 weeks), POP 9 of 1970, Keener 11 - Aug 1970 (7 weeks), Holland 13 - Aug 1970 (8 weeks), Poland 14 - Nov 1986 (9 weeks), Belgium 19 - Aug 1970 (5 weeks), Canada 29 of 1970, DDD 29 of 1970, US Radio 56 of 1970 (peak 4 8 weeks), KQV 58 of 1970, US BB 61 of 1970, WABC NY 72 of 1970, RYM 56 of 1970 |
| 5 | Chicago | You're the Inspiration | 1985 | Sweden 2 - Apr 1985 (5 weeks), US Billboard 3 - Nov 1984 (21 weeks), Canada 4 - Jan 1985 (12 weeks), Sweden (alt) 6 - Apr 1985 (10 weeks), UK 14 - Jan 1985 (11 weeks), POP 24 of 1985, Canada 31 of 1985, US CashBox 35 of 1985, Holland 36 - Feb 1985 (3 weeks), US BB 37 of 1985, US Radio 39 of 1985 (peak 3 9 weeks), ARC 50 of 1985 (peak 3 12 weeks), Brazil 81 of 1984, Holland free40 95 of 1985, Party 187 of 2007 |
| 6 | Chicago | Saturday in the Park | 1972 | Canada 2 - Aug 1972 (14 weeks), US Billboard 3 - Aug 1972 (12 weeks), Record World 3 - 1972, US Gold (certified by RIAA in Nov 1972), POP 19 of 1972, WABC NY 33 of 1972, Brazil 38 of 1972, DDD 39 of 1972, US Radio 61 of 1972 (peak 3 7 weeks), US CashBox 71 of 1972, US BB 76 of 1972, Japan (Tokyo) 94 - Mar 1992 (1 week), RIAA 362, RYM 102 of 1972 |
| 7 | Chicago | Baby, What a Big Surprise | 1977 | Holland 3 - Sep 1977 (10 weeks), US Billboard 4 - Sep 1977 (16 weeks), Canada 5 - Oct 1977 (14 weeks), Record World 8 - 1977, Austria 9 - Nov 1977 (3 months), Sweden (alt) 12 - Sep 1977 (8 weeks), RIANZ 19 - Nov 1977 (10 weeks), Belgium 21 - Oct 1977 (3 weeks), UK 41 - Nov 1977 (3 weeks), US Radio 41 of 1977 (peak 4 9 weeks), ODK Germany 49 - Nov 1977 (1 week), POP 49 of 1977, Canada 58 of 1977, Holland free40 91 of 1977 |
| 8 | Chicago | Just You 'n' Me | 1973 | Record World 2 - 1973, France 2 - Feb 1974 (6 weeks), US Billboard 4 - Sep 1973 (19 weeks), US Gold (certified by RIAA in Jan 1974), Canada 5 - Sep 1973 (12 weeks), POP 21 of 1973, Australia Goset 27 - Feb 1974 (12 weeks), US Radio 44 of 1973 (peak 4 9 weeks), Canada 49 of 1973, US CashBox 60 of 1974, WABC NY 60 of 1973, DDD 66 of 1973 |
| 9 | Chicago | Hard Habit to Break | 1984 | Grammy in 1984 (Nominated), US Billboard 3 - Aug 1984 (24 weeks), UK 8 - Oct 1984 (13 weeks), Poland 30 - Nov 1984 (3 weeks), US CashBox 32 of 1984, US Radio 34 of 1984 (peak 3 11 weeks), ARC 36 of 1984 (peak 2 13 weeks), US BB 45 of 1984, Canada 52 of 1984, POP 56 of 1984 |
| 10 | Chicago | Make Me Smile | 1970 | Keener 4 - Apr 1970 (8 weeks), Canada 5 - Apr 1970 (9 weeks), France 5 - Dec 1970 (2 weeks), US Billboard 9 - Apr 1970 (14 weeks), Record World 13 - 1970, Holland 21 - May 1970 (4 weeks), Belgium 23 - May 1970 (3 weeks), Australia Goset 26 - Jul 1970 (8 weeks), US BB 59 of 1970, US CashBox 60 of 1970, DDD 77 of 1970, US Radio 92 of 1970 (peak 9 7 weeks), KQV 100 of 1970, RYM 123 of 1970 |
| 11 | Chicago | I'm a Man | 1970 | France 1 - Mar 1970 (3 weeks), Canada 4 - Sep 1971 (8 weeks), UK 8 - Jan 1970 (11 weeks), Germany 9 - Feb 1970 (3 months), Keener 11 - Oct 1971 (4 weeks), Holland 13 - Dec 1969 (10 weeks), Flanders 13 - Nov 1969 (1 month), France (SNEP) 15 - Mar 1970 (1 month), Record World 17 - 1971, US Billboard 49 - Oct 1971 (10 weeks), RYM 156 of 1969 |
| 12 | Chicago | Beginnings | 1971 | Canada 3 - Jul 1971 (10 weeks), France 5 - Oct 1971 (2 weeks), US Billboard 7 - Jun 1971 (13 weeks), Record World 7 - 1971, Keener 10 - Jun 1971 (8 weeks), POP 34 of 1971, Canada 53 of 1971, US BB 56 of 1971, DDD 57 of 1969, US CashBox 58 of 1971, US Radio 66 of 1971 (peak 7 8 weeks), RYM 90 of 1969 |
| 13 | Chicago | Feelin' Stronger Every Day | 1973 | US Billboard 10 - Jun 1973 (16 weeks), Canada 10 - Jul 1973 (13 weeks), Record World 11 - 1973, POP 12 of 1973, Holland 23 - Aug 1973 (4 weeks), DDD 50 of 1973, US BB 54 of 1973, US Radio 74 of 1973 (peak 10 9 weeks), US CashBox 82 of 1973, WABC NY 85 of 1973, Canada 91 of 1973 |
| 14 | Chicago | (I've Been) Searchin' So Long | 1974 | Canada 2 - Mar 1974 (14 weeks), Record World 5 - 1974, France 8 - Jul 1974 (1 week), US Billboard 9 - Mar 1974 (15 weeks), US CashBox 65 of 1974, US BB 73 of 1974, Canada 76 of 1974, US Radio 93 of 1974 (peak 9 7 weeks), DDD 96 of 1974 |
| 15 | Chicago | I Don't Wanna Live Without Your Love | 1988 | US Billboard 3 - Jun 1988 (21 weeks), US CashBox 40 of 1988, US BB 48 of 1988, US Radio 56 of 1988 (peak 3 8 weeks), Canada 70 of 1988, Brazil 86 of 1988 |
| 16 | Chicago | Call On Me | 1974 | France 2 - Oct 1974 (5 weeks), US Billboard 6 - Jun 1974 (15 weeks), Record World 11 - 1974, Canada 15 - Jul 1974 (9 weeks), US Radio 92 of 1974 (peak 6 5 weeks), US BB 98 of 1974, Canada 100 of 1974 |
| 17 | Chicago | Old Days | 1975 | Canada 2 - Apr 1975 (13 weeks), US Billboard 5 - Apr 1975 (11 weeks), Record World 8 - 1975, RIANZ 22 - Jun 1975 (10 weeks), DDD 64 of 1975, US Radio 74 of 1975 (peak 5 7 weeks), Canada 74 of 1975 |
| 18 | Chicago | Stay the Night | 1984 | Sweden (alt) 2 - Jun 1984 (17 weeks), France 6 - May 1984 (2 weeks), Switzerland 9 - Jun 1984 (12 weeks), US Billboard 16 - May 1984 (17 weeks), ODK Germany 21 - Jun 1984 (15 weeks), Belgium 23 - Jul 1984 (1 week), Holland 27 - May 1984 (4 weeks), Holland free40 79 of 1984, US Radio 118 of 1984 (peak 16 3 weeks) |
| 19 | Chicago | Wishin' You Were Here | 1974 | US Billboard 11 - Oct 1974 (15 weeks), Record World 12 - 1974, Canada 13 - Nov 1974 (6 weeks), Holland 13 - Feb 1977 (6 weeks), POP 21 of 1974, Holland free40 85 of 1977, US Radio 110 of 1974 (peak 11 5 weeks) |
| 20 | Chicago | Does Anybody Really Know What Time it Is? | 1970 | Canada 3 - Nov 1970 (9 weeks), Record World 6 - 1970, US Billboard 7 - Nov 1970 (13 weeks), Keener 10 - Nov 1970 (6 weeks), Australia Goset 34 - Feb 1971 (9 weeks), Canada 37 of 1971, US Radio 71 of 1971 (peak 7 8 weeks), KQV 84 of 1970, RYM 110 of 1970 |
| 21 | Chicago | What Kind Of Man Would I Be? | 1990 | US Billboard 5 - Dec 1989 (17 weeks), Japan (Tokyo) 14 - Jan 1990 (12 weeks), US Radio 58 of 1990 (peak 4 7 weeks), Canada 64 of 1990, US BB 71 of 1990 |
| 22 | Chicago | Will You Still Love Me? | 1987 | US Billboard 3 - Nov 1986 (23 weeks), US CashBox 23 of 1987, US BB 50 of 1987, Canada 52 of 1987, US Radio 57 of 1987 (peak 3 8 weeks) |
| 23 | Chicago | Colour My World | 1971 | Canada 3 - Jul 1971 (6 weeks), Record World 7 - 1971, Keener 10 - Jun 1971 (8 weeks), POP 20 of 1971, DDD 69 of 1970, RYM 123 of 1970 |
| 24 | Chicago | No Tell Lover | 1979 | US Billboard 14 - Dec 1978 (14 weeks), Record World 18 - 1979, RIANZ 22 - Mar 1979 (4 weeks), Canada 87 of 1979, US Radio 102 of 1979 (peak 14 5 weeks) |
| 25 | Chicago | Questions 67 & 68 | 1971 | Canada 4 - Sep 1971 (8 weeks), Keener 16 - Oct 1971 (2 weeks), Record World 17 - 1971, US Billboard 24 - Oct 1971 (10 weeks), POP 42 of 1971, RYM 184 of 1969 |
| 26 | Chicago | Along Comes A Woman | 1985 | US Billboard 14 - Feb 1985 (16 weeks), Canada 14 - Mar 1985 (8 weeks), UK 96 - Apr 1985 (2 weeks), US Radio 124 of 1985 (peak 14 3 weeks) |
| 27 | Chicago | Alive Again | 1978 | Record World 12 - 1978, US Billboard 14 - Oct 1978 (12 weeks), Canada 15 - Nov 1978 (12 weeks), US Radio 100 of 1978 (peak 14 6 weeks) |
| 28 | Chicago | You're Not Alone | 1989 | US Billboard 10 - Jan 1989 (17 weeks), Japan (Tokyo) 13 - Feb 1989 (14 weeks), US Radio 94 of 1989 (peak 9 6 weeks) |
| 29 | Chicago | Free | 1971 | Canada 14 - Mar 1971 (4 weeks), US Billboard 20 - Feb 1971 (9 weeks), Record World 27 - 1971, WABC NY 67 of 1971, US Radio 153 of 1971 (peak 20 1 week) |
| 30 | Chicago | Harry Truman | 1975 | US Billboard 13 - Feb 1975 (9 weeks), Record World 20 - 1975, POP 37 of 1975, US Radio 127 of 1975 (peak 13 3 weeks) |
| 31 | Chicago | Another Rainy Day In New York City | 1976 | Canada 15 - Jun 1976 (7 weeks), Record World 31 - 1976, US Billboard 32 - Jun 1976 (9 weeks) |
| 32 | Chicago | Chasin' The Wind | 1991 | Japan (Tokyo) 10 - Feb 1991 (11 weeks), US Billboard 39 - Jan 1991 (11 weeks) |
| 33 | Chicago | Love Me Tomorrow | 1982 | France 9 - Oct 1982 (1 week), US Billboard 22 - Sep 1982 (14 weeks), ODK Germany 51 - Feb 1983 (9 weeks) |
| 34 | Chicago | We Can Last Forever | 1989 | US Billboard 55 - May 1989 (12 weeks), Japan (Tokyo) 56 - Jun 1989 (2 weeks) |
| 35 | Chicago | Lowdown | 1971 | Holland 24 - Jun 1971 (3 weeks), Record World 25 - 1971, US Billboard 35 - May 1971 (8 weeks) |
| 36 | Chicago | If She Would Have Been Faithful | 1987 | US Billboard 17 - Mar 1987 (19 weeks), US Radio 143 of 1987 (peak 17 3 weeks) |
| 37 | Chicago | Take Me Back To Chicago | 1978 | France 8 - Jan 1978 (2 weeks), US Billboard 63 - May 1978 (5 weeks) |
| 38 | Chicago | Thunder & Lightning | 1980 | US Billboard 56 - Aug 1980 (9 weeks), Holland free40 95 of 1980 |
| 39 | Chicago | Dialogue | 1972 | US Billboard 24 - Oct 1972 (10 weeks), Record World 25 - 1972 |
| 40 | Chicago | Moonlight Serenade | 1995 | Japan (Tokyo) 23 - Jun 1995 (6 weeks) |
| 41 | Chicago | Feel | 2006 | Japan (Tokyo) 59 - May 2006 (2 weeks) |
| 42 | Chicago | In the Mood | 1995 | Japan (Tokyo) 46 - Jun 1995 (5 weeks) |
| 43 | Chicago | Night & Day | 1995 | Japan (Tokyo) 74 - Jul 1995 (3 weeks) |
| 44 | Chicago | If It Were You | 1991 | Japan (Tokyo) 92 - Mar 1991 (1 week) |
| 45 | Chicago | Niagara Falls | 1987 | US Billboard 91 - Jul 1987 (3 weeks) |
| 46 | Chicago | What You're Missing | 1983 | US Billboard 81 - Jan 1983 (5 weeks) |
| 47 | Chicago | Hearts In Trouble | 1990 | US Billboard 75 - Jul 1990 (5 weeks) |
| 48 | Chicago | All Roads (Lead Back To You) | 1998 | Canada 78 of 1998 |
| 49 | Chicago | A Song For You | 1981 | Springbok 8 - Apr 1981 (5 weeks) |
| 50 | Chicago | Little One | 1978 | US Billboard 44 - Feb 1978 (9 weeks) |
| 51 | Chicago | You Are On My Mind | 1977 | US Billboard 49 - Apr 1977 (7 weeks) |
| 52 | Chicago | Gone Long Gone | 1979 | US Billboard 73 - Apr 1979 (3 weeks) |
| 53 | Chicago | Must Have Been Crazy | 1979 | US Billboard 83 - Sep 1979 (5 weeks) |
| 54 | Chicago | Brand New Love Affair | 1975 | US Billboard 61 - Sep 1975 (5 weeks) |
| 55 | Chicago | Together Again | 1976 | RYM 31 of 1976 |
| 56 | Chicago | Alma Mater | 1972 | RYM 102 of 1972 |
| 57 | Chicago | Poem 58 | 1969 | RYM 90 of 1969 |
| 58 | Chicago | Where Do We Go From Here | 1970 | RYM 56 of 1970 |
| 59 | Chicago | Listen | 1970 | RYM 110 of 1970 |
The comments here are from the the MusicID impact site site. This version is not able to accept comments yet