Song artist 119 - The Jackson 5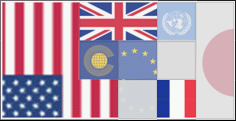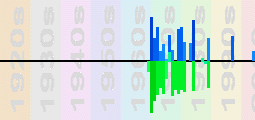 This page lists the song chart entries of The Jackson 5.A list of the hit albums by The Jackson 5 is also available. The songs are listed with the most widely successful first.
The five brother include Michael Jackson and Jermaine Jackson. The sister Janet Jackson was never in the group.
| | | | | |
| --- | --- | --- | --- | --- |
| # | Artist | Song Title | Year | Chart Entries |
| 1 | The Jackson 5 | I Want You Back | 1970 | US Billboard 1 - Nov 1969 (19 weeks), Grammy Hall of Fame in 1999 (1969), D.Marsh 1 of 1969, UK 2 - Jan 1970 (19 weeks), Record World 2 - 1970, Canada 2 - Dec 1969 (11 weeks), US Platinum (certified by RIAA in Aug 1997), DDD 3 of 1969, Keener 5 - Nov 1969 (9 weeks), POP 7 of 1970, France 8 - Apr 1970 (1 week), Japan (Tokyo) 9 - Apr 1998 (19 weeks), Belgium 11 - Jun 1988 (2 weeks), NZ Listner 12 - Mar 1970 (2 weeks), WABC NY 13 of 1970, Holland 13 - Feb 1970 (13 weeks), US Radio 15 of 1970 (peak 1 12 weeks), KQV 16 of 1970, US BB 28 of 1970, Canada 30 of 1970, US CashBox 31 of 1970, Switzerland 31 - Jul 2009 (3 weeks), Acclaimed 34 (1969), nuTsie 35 of 1960s, 51 in 2FM list, Australia Goset 59 - Aug 1970 (1 week), DMDB 74 (1969), ODK Germany 76 - Jul 2009 (2 weeks), Scrobulate 86 of 70s, Rolling Stone 120, RIAA 335, UKMIX 525, RYM 13 of 1969, one of the Rock and Roll Hall of Fame 500 |
| 2 | The Jackson 5 | I'll Be There | 1970 | US Billboard 1 - Sep 1970 (16 weeks), Record World 1 - 1970, US Radio 1 of 1970 (peak 1 14 weeks), Keener 1 - Sep 1970 (12 weeks), Canada 1 - Sep 1970 (10 weeks), Grammy Hall of Fame in 2011 (1970), POP 1 of 1970, ASCAP song of 1970, UK 4 - Nov 1970 (20 weeks), WABC NY 4 of 1970, US BB 7 of 1970, France 10 - Jan 1971 (1 week), KQV 11 of 1970, Holland 16 - Nov 1970 (6 weeks), Brazil 26 of 1970, DDD 27 of 1970, D.Marsh 27 of 1970, Australia Goset 31 - Nov 1970 (20 weeks), US CashBox 42 of 1970, Switzerland 73 - Jul 2009 (2 weeks), UKMIX 838, Acclaimed 2021 (1970), RYM 101 of 1970, NY Daily Love list 2, Global 33 (5 M sold) - 1970 |
| 3 | The Jackson 5 | ABC | 1970 | US Billboard 1 - Mar 1970 (13 weeks), Record World 1 - 1970, Grammy Hall of Fame in 2017 (1970), US CashBox 2 of 1970, Keener 2 - Mar 1970 (9 weeks), Canada 3 - Mar 1970 (8 weeks), POP 3 of 1970, UK 8 - May 1970 (16 weeks), US Radio 9 of 1970 (peak 1 11 weeks), France 9 - Aug 1970 (1 week), D.Marsh 10 of 1970, Brazil 11 of 1970, Australia Goset 12 - Jun 1970 (22 weeks), WABC NY 14 of 1970, US BB 15 of 1970, Belgium 16 - May 1970 (4 weeks), KQV 26 of 1970, Holland 28 - Apr 1970 (4 weeks), DDD 49 of 1970, Canada 50 of 1970, Switzerland 63 - Jul 2009 (2 weeks), Japan (Tokyo) 99 - Jul 2001 (1 week), Acclaimed 2486 (1970), RYM 71 of 1970, Party 106 of 2007, one of the Rock and Roll Hall of Fame 500 |
| 4 | The Jackson 5 | The Love You Save | 1970 | US Billboard 1 - May 1970 (13 weeks), Record World 1 - 1970, Keener 4 - May 1970 (8 weeks), WABC NY 6 of 1970, UK 7 - Aug 1970 (9 weeks), France 10 - Oct 1970 (1 week), US CashBox 12 of 1970, Canada 13 - Jun 1970 (5 weeks), US Radio 14 of 1970 (peak 1 11 weeks), US BB 16 of 1970, POP 16 of 1970, KQV 25 of 1970, D.Marsh 31 of 1970, Australia Goset 37 - Oct 1970 (9 weeks), DDD 52 of 1970, Japan (Tokyo) 57 - Aug 2001 (2 weeks), Acclaimed 2243 (1970) |
| 5 | The Jackson 5 | Never Can Say Goodbye | 1971 | US Billboard 2 - Apr 1971 (12 weeks), Record World 2 - 1971, Keener 2 - Mar 1971 (8 weeks), Canada 8 - Apr 1971 (6 weeks), France 8 - Sep 1971 (1 week), US CashBox 11 of 1971, WABC NY 11 of 1971, Brazil 11 of 1971, US Radio 20 of 1971 (peak 2 10 weeks), D.Marsh 26 of 1971, POP 32 of 1971, UK 33 - Jul 1971 (7 weeks), US BB 40 of 1971, KQV 67 of 1971, DDD 73 of 1971 |
| 6 | The Jackson 5 | Shake Your Body (Down to the Ground) | 1979 | US Platinum (certified by RIAA in Jun 1979), Record World 3 - 1979, Holland 3 - Feb 1979 (10 weeks), UK 4 - Mar 1979 (12 weeks), Belgium 4 - Mar 1979 (10 weeks), Canada 5 - Apr 1979 (11 weeks), US Billboard 7 - Feb 1979 (22 weeks), RIANZ 8 - May 1979 (18 weeks), France 10 - May 1979 (1 week), POP 16 of 1979, US BB 25 of 1979, US CashBox 26 of 1979, WABC NY 30 of 1979, US Radio 47 of 1979 (peak 7 11 weeks), Canada 98 of 1979, UK Silver (certified by BPI in Mar 1979) |
| 7 | The Jackson 5 | Dancing Machine | 1974 | Record World 1 - 1974, US Billboard 2 - Mar 1974 (22 weeks), US Radio 3 of 1974 (peak 2 13 weeks), US BB 5 of 1974, Canada 5 - Apr 1974 (8 weeks), France 6 - Jun 1974 (5 weeks), WABC NY 8 of 1974, POP 20 of 1974, US CashBox 52 of 1974, DDD 53 of 1974, Canada 59 of 1974, Brazil 68 of 1974 |
| 8 | The Jackson 5 | Can You Feel It | 1981 | Springbok 1 - Dec 1980 (16 weeks), Holland 2 - Mar 1981 (13 weeks), Belgium 2 - Apr 1981 (12 weeks), France 3 - Jul 1981 (2 weeks), UK 6 - Feb 1981 (18 weeks), South Africa 8 of 1981, US Billboard 77 - May 1981 (5 weeks), Scrobulate 98 of disco, OzNet 254, UK Silver (certified by BPI in May 1981) |
| 9 | The Jackson 5 | Enjoy Yourself | 1977 | Canada 1 - Jan 1977 (13 weeks), US Platinum (certified by RIAA in Feb 1989), US Billboard 6 - Nov 1976 (20 weeks), Record World 7 - 1977, POP 32 of 1977, WABC NY 33 of 1977, US BB 40 of 1977, UK 42 - Apr 1977 (4 weeks), US CashBox 54 of 1977, Canada 60 of 1977, US Radio 66 of 1977 (peak 6 9 weeks), RYM 162 of 1976 |
| 10 | The Jackson 5 | Mama's Pearl | 1971 | US Billboard 2 - Jan 1971 (10 weeks), Record World 2 - 1971, France 9 - Mar 1971 (1 week), Keener 10 - Jan 1971 (7 weeks), Canada 13 - Feb 1971 (6 weeks), WABC NY 21 of 1971, UK 25 - Apr 1971 (7 weeks), Holland 31 - Apr 1971 (2 weeks), US CashBox 34 of 1971, US Radio 51 of 1971 (peak 2 7 weeks), US BB 86 of 1971, Canada 93 of 1971 |
| 11 | The Jackson 5 | Blame it On the Boogie | 1978 | RIANZ 2 - Dec 1978 (28 weeks), France 4 - Dec 1978 (1 week), Holland 7 - Dec 1978 (11 weeks), UK 8 - Sep 1978 (15 weeks), Belgium 8 - Dec 1978 (8 weeks), Australia 24 of 1980, POP 39 of 1978, US Billboard 54 - Nov 1978 (6 weeks), Scrobulate 86 of disco, UK Silver (certified by BPI in Nov 1978), RYM 127 of 1978 |
| 12 | The Jackson 5 | Torture | 1984 | France 1 - Sep 1984 (3 weeks), Canada 6 - Sep 1984 (7 weeks), Belgium 7 - Sep 1984 (7 weeks), US Billboard 17 - Aug 1984 (12 weeks), Poland 19 - Sep 1984 (8 weeks), Holland 21 - Aug 1984 (6 weeks), UK 26 - Sep 1984 (6 weeks), ODK Germany 31 - Oct 1984 (12 weeks), Canada 97 of 1984, US Radio 122 of 1984 (peak 17 3 weeks) |
| 13 | The Jackson 5 | Lovely One | 1980 | France 8 - Feb 1981 (1 week), Record World 9 - 1980, US Billboard 12 - Sep 1980 (17 weeks), Holland 13 - Oct 1980 (6 weeks), Belgium 19 - Nov 1980 (2 weeks), UK 29 - Oct 1980 (6 weeks), D.Marsh 31 of 1980, US CashBox 78 of 1980, US Radio 93 of 1980 (peak 12 5 weeks) |
| 14 | The Jackson 5 | Show You the Way to Go | 1977 | UK 1 - Jun 1977 (10 weeks), France 6 - Jul 1977 (4 weeks), Holland 12 - Jul 1977 (7 weeks), Belgium 13 - Aug 1977 (3 weeks), US Billboard 28 - Apr 1977 (10 weeks), Record World 35 - 1977, UK Silver (certified by BPI in Jun 1977) |
| 15 | The Jackson 5 | Nothin' (That Compares 2 U) | 1989 | Japan (Tokyo) 7 - May 1989 (14 weeks), Holland 15 - May 1989 (7 weeks), Belgium 16 - May 1989 (5 weeks), Switzerland 24 - May 1989 (3 weeks), ODK Germany 26 - Jun 1989 (13 weeks), UK 33 - May 1989 (6 weeks), US Billboard 77 - Jun 1989 (7 weeks) |
| 16 | The Jackson 5 | Sugar Daddy | 1972 | Record World 7 - 1972, Keener 8 - Nov 1971 (6 weeks), Canada 8 - Jan 1972 (7 weeks), US Billboard 10 - Dec 1971 (10 weeks), US CashBox 52 of 1972, WABC NY 67 of 1972, US Radio 101 of 1972 (peak 10 4 weeks) |
| 17 | The Jackson 5 | Little Bitty Pretty One | 1972 | Record World 7 - 1972, Canada 12 - Apr 1972 (5 weeks), US Billboard 13 - Apr 1972 (9 weeks), POP 68 of 1972, US CashBox 85 of 1972, US Radio 117 of 1972 (peak 13 4 weeks) |
| 18 | The Jackson 5 | Lookin' Through the Windows | 1972 | UK 9 - Nov 1972 (11 weeks), France 9 - Nov 1972 (1 week), US Billboard 16 - Jul 1972 (10 weeks), Record World 19 - 1972, US Radio 140 of 1972 (peak 16 3 weeks) |
| 19 | The Jackson 5 | Heartbreak Hotel | 1980 | France 9 - May 1981 (1 week), Record World 19 - 1981, US Billboard 22 - Dec 1980 (15 weeks), UK 44 - Dec 1980 (6 weeks) |
| 20 | The Jackson 5 | Goin' Back To Indiana | 1971 | Norway 10 - Aug 1971 (1 week), Holland 23 - Feb 1971 (5 weeks), Brazil 77 of 1972 |
| 21 | The Jackson 5 | Get it Together | 1973 | France 2 - Oct 1973 (5 weeks), US Billboard 28 - Sep 1973 (13 weeks), Record World 36 - 1973 |
| 22 | The Jackson 5 | Hallelujah Day | 1973 | UK 20 - Jun 1973 (9 weeks), US Billboard 28 - Mar 1973 (10 weeks), Record World 31 - 1973, Australia Goset 36 - Aug 1973 (2 weeks) |
| 23 | The Jackson 5 | Walk Right Now | 1981 | UK 7 - Jul 1981 (11 weeks), France 10 - Aug 1981 (1 week), US Billboard 73 - Jun 1981 (4 weeks) |
| 24 | The Jackson 5 | Maybe Tomorrow | 1971 | Record World 18 - 1971, US Billboard 20 - Jul 1971 (9 weeks), Keener 25 - Jun 1971 (3 weeks), US Radio 153 of 1971 (peak 20 1 week) |
| 25 | The Jackson 5 | Body | 1984 | Belgium 22 - Dec 1984 (1 week), US Billboard 47 - Oct 1984 (7 weeks), UK 94 - Dec 1984 (1 week) |
| 26 | The Jackson 5 | I Am Love | 1975 | US Billboard 15 - Jan 1975 (14 weeks), Record World 17 - 1975, US Radio 143 of 1975 (peak 15 3 weeks) |
| 27 | The Jackson 5 | 2300 Jackson Street | 1989 | Japan (Tokyo) 70 - Oct 1989 (2 weeks), UK 76 - Aug 1989 (3 weeks) |
| 28 | The Jackson 5 | Corner Of The Sky | 1972 | US Billboard 18 - Oct 1972 (12 weeks), Record World 18 - 1972, US Radio 145 of 1972 (peak 18 3 weeks) |
| 29 | The Jackson 5 | Forever Came Today | 1975 | France 3 - Mar 1976 (5 weeks), US Billboard 60 - Jul 1975 (9 weeks) |
| 30 | The Jackson 5 | Doctor My Eyes | 1973 | France 8 - Apr 1973 (1 week), UK 9 - Feb 1973 (10 weeks) |
| 31 | The Jackson 5 | Santa Claus is Coming to Town | 1972 | France 7 - Dec 1972 (1 week), UK 43 - Dec 1972 (3 weeks) |
| 32 | The Jackson 5 | Goin' Places | 1977 | UK 26 - Nov 1977 (7 weeks), US Billboard 52 - Oct 1977 (7 weeks) |
| 33 | The Jackson 5 | Who's Lovin' You | 1969 | UK 36 - May 2009 (4 weeks), DDD 78 of 1969, RYM 13 of 1969 |
| 34 | The Jackson 5 | Even Though You're Gone | 1978 | France 9 - May 1978 (1 week), UK 31 - Feb 1978 (4 weeks) |
| 35 | The Jackson 5 | Skywriter | 1973 | UK 25 - Sep 1973 (8 weeks), Australia Goset 33 - Nov 1973 (4 weeks) |
| 36 | The Jackson 5 | State of Shock | 1984 | Canada 81 of 1984, Holland free40 99 of 1984 |
| 37 | The Jackson 5 | I Want You Back '88 | 1988 | UK 8 - Apr 1988 (9 weeks) |
| 38 | The Jackson 5 | Whatever You Got, I Want | 1974 | US Billboard 38 - Oct 1974 (11 weeks) |
| 39 | The Jackson 5 | Dreamer | 1977 | UK 22 - Aug 1977 (9 weeks) |
| 40 | The Jackson 5 | Destiny | 1979 | UK 39 - Feb 1979 (6 weeks) |
| 41 | The Jackson 5 | Art Of Madness | 1989 | France 10 - Aug 1989 (1 week) |
| 42 | The Jackson 5 | Time Out | 1987 | Belgium 14 - Feb 1987 (3 weeks) |
| 43 | The Jackson 5 | Do What You Wanna | 1978 | RYM 127 of 1978 |
| 44 | The Jackson 5 | Style Of Life | 1976 | RYM 162 of 1976 |
| 45 | The Jackson 5 | Young Folks | 1970 | RYM 71 of 1970 |
In addition to the above listed songs The Jackson 5 also contributed to the following entries:
| | | | | |
| --- | --- | --- | --- | --- |
| # | Artist | Song Title | Year | Chart Entries |
| 1 | The Jackson 5, Mick Jagger & Michael Jackson | State of Shock | 1984 | Spain 1 for 1 week - Sep 1984, Norway 2 - Jul 1984 (8 weeks), US Billboard 3 - Jun 1984 (15 weeks), Canada 3 - Jun 1984 (10 weeks), US Gold (certified by RIAA in Aug 1984), Belgium 6 - Jun 1984 (9 weeks), Holland 8 - Jun 1984 (8 weeks), Switzerland 11 - Jul 1984 (10 weeks), Poland 12 - Jul 1984 (9 weeks), Sweden (alt) 13 - Aug 1984 (4 weeks), UK 14 - Jul 1984 (10 weeks), ODK Germany 23 - Jul 1984 (11 weeks), US CashBox 35 of 1984, US Radio 40 of 1984 (peak 3 8 weeks), US BB 61 of 1984, POP 71 of 1984, Italy 99 of 1984 |
| 2 | Stevie Wonder & The Jackson 5 | You Haven't Done Nothin' | 1974 | US Billboard 1 - Aug 1974 (16 weeks), Record World 1 - 1974, Canada RPM 1 for 1 week - Oct 1974, US Radio 8 of 1974 (peak 1 11 weeks), D.Marsh 10 of 1974, US CashBox 11 of 1974, DDD 21 of 1974, Canada 22 - Oct 1974 (5 weeks), Holland 28 - Oct 1974 (4 weeks), UK 30 - Oct 1974 (5 weeks), WABC NY 35 of 1974, Canada 37 of 1974, Acclaimed 1487 (1974), RYM 110 of 1974 |
The comments here are from the the MusicID impact site site. This version is not able to accept comments yet