Album artist 7 - Madonna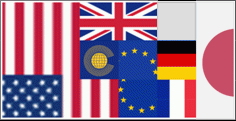 This page lists the album chart runs of Madonna. A list of songs by Madonna can be found here. The albums are listed with the most widely successful first.
By our calculation clearly the most successful female music artist of all time. For example in terms of the number of years on top of the song and album charts.
| | | | | |
| --- | --- | --- | --- | --- |
| # | Artist | Album Title | Year | Chart Entries |
| 1 | Madonna | True Blue | 1986 | UK 1 - Jul 1986 (85 weeks), Billboard 1 - Jul 1986 (81 weeks) (5 weeks at number 1) (24 weeks in top 10), US num 1 for 5 weeks - Aug 1986, Canada 1 for 14 weeks - 1986, ODK Germany 1 - Jul 1986 (68 weeks) (8 weeks at number 1) (29 weeks in top 10), Germany 1 for 8 weeks - Aug 1986, Germany 1 - Jul 1986 (29 weeks), Europe num 1 for 10 weeks - Jan 1987, Switzerland 1 - Jul 1986 (37 weeks), Australia num 1 for 2 weeks - Aug 1986, New Zealand 1 for 2 - Jul 1986, Italy 1 of 1986, France (InfoDisc) 1 of 1986 (peak 1, 83 weeks), US 7 X Platinum (certified by RIAA in Feb 1995), UK 7 x Platinum (certified by BPI in Mar 1992), France Diamond (certified by SNEP Oct 2001), Germany 2 x Platinum (certified by BMieV in 1987), Diamond in Canada (certified in Jun 1987), Norway 2 - Jul 1986 (26 weeks), Sweden 2 - Jul 1986 (21 weeks), Hong Kong Platinum (certified by IFPI-HK in 1989), US BB 3 of 1986, Austria 3 - Aug 1986 (12 months), US CashBox 7 of 1986, Australia (Kent) 10 of 1986 (peak 1), US sales 7 M (according to RIAA), Holland free40 20 of 1986, Internet 38 - 22 M claimed (1986), Global 58 - 16 M claimed, Worldwide 58 - 15 M, UK Radio2 64, Billboard200 179, Acclaimed 1102 (1986), RYM 133 of 1986, Xgau rating B (1986) |
| 2 | Madonna | Like A Prayer | 1989 | UK 1 - Apr 1989 (70 weeks), Billboard 1 - Apr 1989 (77 weeks) (6 weeks at number 1) (16 weeks in top 10), US num 1 for 6 weeks - Apr 1989, Canada 1 for 6 weeks - 1989, ODK Germany 1 - Apr 1989 (35 weeks) (4 weeks at number 1) (21 weeks in top 10), Germany 1 for 4 weeks - May 1989, Germany 1 - Apr 1989 (24 weeks), Europe num 1 for 7 weeks - Apr 1989, Austria 1 - Apr 1989 (8 months), Switzerland 1 - Apr 1989 (26 weeks), Norway 1 - Apr 1989 (24 weeks), Sweden 1 - Apr 1989 (28 weeks), Japan 1 for 1 week - Apr 1989, US 4 X Platinum (certified by RIAA in Jul 1997), UK 4 x Platinum (certified by BPI in Feb 1995), France 2 X Platinum (certified by SNEP Oct 2001), Germany Platinum (certified by BMieV in 1989), Hong Kong Platinum (certified by IFPI-HK in 1989), Australia (ARIA) 6 of 1989, US CashBox 7 of 1989, Italy 7 of 1989, Channel4 8, BEA 8 of 1989, US BB 13 of 1989, France (InfoDisc) 19 of 1989 (peak 1, 36 weeks), UK Radio2 35, RS Reader's 62, Global 82 - 12 M claimed, Internet 108 - 14 M claimed (1989), Rolling Stone 237, Acclaimed 363 (1989), RYM 41 of 1989, Xgau rating B+ (1989) |
| 3 | Madonna | Like A Virgin | 1984 | UK 1 - Nov 1984 (152 weeks), Billboard 1 - Dec 1984 (94 weeks) (3 weeks at number 1) (32 weeks in top 10), US num 1 for 3 weeks - Feb 1985, ODK Germany 1 - Dec 1984 (65 weeks) (1 week at number 1) (15 weeks in top 10), Germany 1 for 1 week - Sep 1985, Germany 1 - Jan 1985 (51 weeks), New Zealand 1 for 8 - Jul 1985, US 10 X Platinum (certified by RIAA in May 1998), UK 3 x Platinum (certified by BPI in Nov 1985), France 2 X Platinum (certified by SNEP Oct 2001), Diamond in Canada (certified in Jul 1992), US CashBox 2 of 1985, Germany Platinum (certified by BMieV in 1985), Hong Kong Platinum (certified by IFPI-HK in 1989), US 3 of 1985, Austria 3 - Feb 1985 (10 months), Switzerland 3 - Dec 1984 (25 weeks), Sweden 3 - Nov 1984 (47 weeks), Australia (Kent) 3 of 1985 (peak 2), US BB 6 of 1985, Norway 6 - Feb 1985 (22 weeks), Italy 7 of 1985, France (InfoDisc) 8 of 1985 (peak 5, 42 weeks), US sales 10 M (according to RIAA), Melody Maker 13 of 1984, Internet 46 - 20 M claimed (1984), Global 47 - 18 M claimed, UK Radio2 47, Worldwide 59 - 15 M, Defin200 164 (1984), Acclaimed 905 (1984), RYM 144 of 1984, AVrev 95, Xgau rating B (1984) |
| 4 | Madonna | Ray Of Light | 1998 | UK 1 - Mar 1998 (102 weeks), Canada 1 for 1 week - 1998, ODK Germany 1 - Mar 1998 (84 weeks) (6 weeks at number 1) (30 weeks in top 10), Germany 1 for 6 weeks - Mar 1998, Germany 1 - Mar 1998 (54 weeks), Europe num 1 for 2 weeks - Mar 1998, Switzerland 1 - Mar 1998 (48 weeks), Norway 1 - Mar 1998 (53 weeks), Australia num 1 for 1 week - Mar 1998, New Zealand 1 for 1 - Mar 1998, US 4 X Platinum (certified by RIAA in Mar 2000), UK 6 x Platinum (certified by BPI in Jan 2003), France 3 X Platinum (certified by SNEP Jul 2001), Germany 3 x Platinum (certified by BMieV in 2000), Europe 7 x Platinum (certified by IFIP in 2002), Billboard 2 - Mar 1998 (78 weeks) (7 weeks in top 10), Austria 2 - Apr 1998 (10 months), Sweden 2 - Mar 1998 (59 weeks), Grammy in 1998 (Nominated), Hong Kong Platinum (certified by IFPI-HK in 1998), France (InfoDisc) 3 of 1998 (peak 2, 92 weeks), BEA 8 of 1998, Australia (ARIA) 10 of 1998, Italy 15 of 1998, US BB 22 of 1998, UK Radio2 24, RS Reader's 29, Global 58 - 16 M claimed, Internet 83 - 15 M claimed (1998), Worldwide 86 - 12 M, Rolling Stone 363, Acclaimed 517 (1998), RYM 80 of 1998 |
| 5 | Madonna | Music | 2000 | UK 1 - Sep 2000 (40 weeks), Billboard 1 - Oct 2000 (55 weeks) (1 week at number 1) (6 weeks in top 10), US num 1 for 1 week - Oct 2000, Canada 1 for 2 weeks - 2000, ODK Germany 1 - Oct 2000 (51 weeks) (3 weeks at number 1) (16 weeks in top 10), Germany 1 for 3 weeks - Oct 2000, Germany 1 - Oct 2000 (20 weeks), Europe num 1 for 4 weeks - Oct 2000, Austria 1 - Oct 2000 (7 months), Switzerland 1 - Oct 2000 (28 weeks), Norway 1 - Sep 2000 (27 weeks), Sweden 1 - Sep 2000 (22 weeks), US 3 X Platinum (certified by RIAA in Nov 2005), UK 5 x Platinum (certified by BPI in Jun 2001), France 2 X Platinum (certified by SNEP Jul 2001), Germany 2 x Platinum (certified by BMieV in 2001), Canada 3 X Platinum (certified by CRIA in Jul 2001), Europe 5 x Platinum (certified by IFIP in 2002), Italy 8 of 2000, France (InfoDisc) 18 of 2000 (peak 1, 66 weeks), Australia (ARIA) 23 of 2000, US BB 31 of 2000, Melody Maker 35 of 2000, RS Reader's 52, UK Radio2 66, Internet 119 - 13 M claimed (2000), Billboard 159 of the 2000s, Rolling Stone 452, Acclaimed 1128 (2000), the MusicID revenue site album 21 of 2001 |
| 6 | Madonna | The Immaculate Collection | 1990 | UK 1 - Nov 1990 (209 weeks), Canada 1 for 9 weeks - 1990, Australia num 1 for 3 weeks - Dec 1990, US 10 X Platinum (certified by RIAA in Oct 2001), UK 12 x Platinum (certified by BPI in Jan 2003), France 2 X Platinum (certified by SNEP Jun 1997), Canada 7 X Platinum (certified by CRIA in Oct 2003), Billboard 2 - Dec 1990 (147 weeks) (13 weeks in top 10), Germany Platinum (certified by BMieV in 1996), Switzerland 3 - Nov 1990 (18 weeks), Australia (ARIA) 5 of 1990, Sweden 8 - Nov 1990 (24 weeks), ODK Germany 10 - Dec 1990 (43 weeks) (2 weeks in top 10), Germany 10 - Dec 1990 (10 weeks), US sales 10 M (according to RIAA), UK 10 of all time (3.4 M claimed) (1990), UK all time album 11 (1990), France (InfoDisc) 13 of 1991 (peak 4, 50 weeks), Norway 14 - Nov 1990 (9 weeks), US CashBox 15 of 1991, Austria 15 - Dec 1990 (3 months), US BB 18 of 1991, Global 19 - 24 M claimed, Worldwide 27 - 19 M, Internet 34 - 23 M claimed (1990), Italy 48 of 1990, Finland 69 of all time (claimed 92,500) (1990), RS Reader's 98, Rolling Stone 278 |
| 7 | Madonna | Confessions On A Dance Floor | 2005 | UK 1 - Nov 2005 (44 weeks), Billboard 1 - Dec 2005 (37 weeks) (1 week at number 1) (3 weeks in top 10), US num 1 for 1 week - Dec 2005, Canada 1 for 1 week - 2005, ODK Germany 1 - Nov 2005 (42 weeks) (2 weeks at number 1) (16 weeks in top 10), Germany 1 for 2 weeks - Dec 2005, Germany 1 - Nov 2005 (19 weeks), Europe num 1 for 7 weeks - Nov 2005, Switzerland 1 - Nov 2005 (42 weeks), Norway 1 - Nov 2005 (25 weeks), Sweden 1 - Nov 2005 (7 weeks), Australia num 1 for 1 week - Nov 2005, UK 4 x Platinum (certified by BPI in Jan 2007), France Diamond (certified by SNEP Oct 2006), Germany 2 x Platinum (certified by BMieV in 2006), Canada 5 X Platinum (certified by CRIA in Oct 2007), Europe 4 x Platinum (certified by IFIP in 2006), Austria 2 - Dec 2005 (6 months), US Platinum (certified by RIAA in Dec 2005), Italy 4 of 2006, France (InfoDisc) 16 of 2005 (peak 1, 80 weeks), Australia (ARIA) 28 of 2006, UK Radio2 37, US BB 40 of 2005, the MusicID revenue site album 12 of 2006 |
| 8 | Madonna | Hard Candy | 2008 | UK 1 - May 2008 (26 weeks), Billboard 1 - May 2008 (30 weeks) (1 week at number 1) (4 weeks in top 10), US num 1 for 1 week - May 2008, Canada 1 for 2 weeks - 2008, ODK Germany 1 - May 2008 (40 weeks) (2 weeks at number 1) (5 weeks in top 10), Germany 1 for 2 weeks - Jun 2008, Germany 1 - May 2008 (11 weeks), Switzerland 1 - May 2008 (29 weeks), Sweden 1 - May 2008 (23 weeks), Australia num 1 for 1 week - May 2008, Austria 2 - May 2008 (6 months), Norway 2 - May 2008 (14 weeks), UK Platinum (certified by BPI in Sep 2008), France Platinum (certified by SNEP Dec 2008), Canada Platinum (certified by CRIA in Jun 2008), Europe Platinum (certified by IFIP in 2008), US Gold (certified by RIAA in Jun 2008), Italy 10 of 2008, France (InfoDisc) 14 of 2008 (peak 1, 36 weeks), US BB 37 of 2008, Australia (ARIA) 47 of 2008, the MusicID revenue site album 13 of 2008 |
| 9 | Madonna | I'm Breathless | 1990 | ODK Germany 1 - Jun 1990 (23 weeks) (1 week at number 1) (7 weeks in top 10), Germany 1 for 1 week - Jul 1990, Germany 1 - Jun 1990 (9 weeks), Europe num 1 for 3 weeks - Jun 1990, Australia num 1 for 3 weeks - Jun 1990, Japan 1 for 2 weeks - Jun 1990, US 2 X Platinum (certified by RIAA in Jul 1990), UK 2 - Jun 1990 (20 weeks), Billboard 2 - Jun 1990 (25 weeks) (11 weeks in top 10), UK Platinum (certified by BPI in Jul 1990), France 2 X Gold (certified by SNEP Oct 2001), Switzerland 3 - Jun 1990 (16 weeks), Norway 4 - Jun 1990 (9 weeks), Sweden 4 - Jun 1990 (14 weeks), Germany Gold (certified by BMieV in 1990), Austria 10 - Jun 1990 (5 months), Italy 18 of 1990, US BB 19 of 1990, US CashBox 22 of 1990, Australia (ARIA) 26 of 1990, France (InfoDisc) 29 of 1990 (peak 3, 26 weeks) |
| 10 | Madonna | American Life | 2003 | UK 1 - May 2003 (19 weeks), Billboard 1 - May 2003 (14 weeks) (1 week at number 1) (2 weeks in top 10), US num 1 for 1 week - May 2003, Canada 1 for 1 week - 2003, ODK Germany 1 - May 2003 (20 weeks) (2 weeks at number 1) (5 weeks in top 10), Germany 1 for 2 weeks - May 2003, Germany 1 - May 2003 (6 weeks), Europe num 1 for 3 weeks - May 2003, Switzerland 1 - May 2003 (19 weeks), Norway 1 - May 2003 (7 weeks), Sweden 1 - May 2003 (10 weeks), US Platinum (certified by RIAA in Jul 2003), UK Platinum (certified by BPI in Aug 2003), France Platinum (certified by SNEP Jul 2003), Canada Platinum (certified by CRIA in Jun 2003), Europe Platinum (certified by IFIP in 2003), Austria 9 - May 2003 (3 months), France (InfoDisc) 12 of 2003 (peak 1, 84 weeks), Italy 35 of 2003, US BB 68 of 2003, the MusicID revenue site album 56 of 2003 |
| 11 | Madonna | Evita | 1996 | UK 1 - Nov 1996 (36 weeks), Europe num 1 for 3 weeks - Feb 1997, Austria 1 - Nov 1996 (7 months), Switzerland 1 - Nov 1996 (30 weeks), US 5 X Platinum (certified by RIAA in Mar 1999), UK 2 x Platinum (certified by BPI in Mar 1997), Europe 2 x Platinum (certified by IFIP in 1997), Billboard 2 - Nov 1996 (30 weeks) (8 weeks in top 10), ODK Germany 2 - Nov 1996 (42 weeks) (10 weeks in top 10), Germany 2 - Nov 1996 (21 weeks), Germany Platinum (certified by BMieV in 2007), Hong Kong Platinum (certified by IFPI-HK in 1997), Norway 3 - Jan 1997 (19 weeks), Sweden 5 - Nov 1996 (20 weeks), Italy 15 of 1997, US sales 5 M (according to RIAA), US BB 25 of 1997, France (InfoDisc) 45 of 1996 (peak 2, 20 weeks), Australia (ARIA) 49 of 1997 |
| 12 | Madonna | Who's That Girl | 1987 | ODK Germany 1 - Aug 1987 (18 weeks) (1 week at number 1) (10 weeks in top 10), Germany 1 for 1 week - Sep 1987, Germany 1 - Aug 1987 (11 weeks), Europe num 1 for 1 week - Sep 1987, France 2 X Platinum (certified by SNEP Oct 2001), Norway 2 - Aug 1987 (10 weeks), US Platinum (certified by RIAA in Sep 1987), UK Platinum (certified by BPI in Dec 1987), Hong Kong Platinum (certified by IFPI-HK in 1989), UK 4 - Aug 1987 (25 weeks), Switzerland 4 - Aug 1987 (12 weeks), Sweden 4 - Jul 1987 (15 weeks), Germany Gold (certified by BMieV in 1987), Austria 5 - Sep 1987 (4 months), Billboard 7 - Aug 1987 (28 weeks) (3 weeks in top 10), Italy 11 of 1987, France (InfoDisc) 15 of 1987 (peak 2, 32 weeks), US BB 29 of 1987, US CashBox 30 of 1987, Xgau rating C- (1987) |
| 13 | Madonna | Erotica | 1992 | Europe num 1 for 1 week - Nov 1992, Australia num 1 for 2 weeks - Nov 1992, US 2 X Platinum (certified by RIAA in Jan 1993), UK 2 x Platinum (certified by BPI in Jun 1993), UK 2 - Oct 1992 (38 weeks), Billboard 2 - Nov 1992 (53 weeks) (4 weeks in top 10), Germany Gold (certified by BMieV in 1993), ODK Germany 5 - Nov 1992 (22 weeks) (2 weeks in top 10), Germany 5 - Nov 1992 (5 weeks), Switzerland 5 - Oct 1992 (13 weeks), Sweden 6 - Oct 1992 (13 weeks), Austria 11 - Nov 1992 (4 months), Norway 11 - Oct 1992 (4 weeks), Australia (ARIA) 30 of 1992, US BB 37 of 1992, Italy 40 of 1992, France (InfoDisc) 43 of 1992 (peak 1, 18 weeks), US CashBox 44 of 1993, RYM 200 of 1992 |
| 14 | Madonna | Something To Remember | 1995 | Austria 1 - Nov 1995 (5 months), Australia num 1 for 1 week - Nov 1995, US 3 X Platinum (certified by RIAA in Oct 2000), UK 3 x Platinum (certified by BPI in Apr 1997), Europe 3 x Platinum (certified by IFIP in 1997), ODK Germany 2 - Nov 1995 (36 weeks) (11 weeks in top 10), Germany 2 - Dec 1995 (18 weeks), France 2 X Gold (certified by SNEP Nov 1995), Germany Platinum (certified by BMieV in 1996), UK 3 - Nov 1995 (29 weeks), Switzerland 3 - Nov 1995 (25 weeks), Sweden 3 - Nov 1995 (19 weeks), Billboard 6 - Nov 1995 (34 weeks) (1 week in top 10), Norway 6 - Nov 1995 (21 weeks), Italy 13 of 1995, Australia (ARIA) 19 of 1995, US BB 36 of 1995, Finland 67 of all time (claimed 93,043) (1995), France (InfoDisc) 89 of 1995 (peak 6, 11 weeks) |
| 15 | Madonna | Celebration | 2009 | UK 1 - Oct 2009 (36 weeks), Canada 1 for 1 week - 2009, ODK Germany 1 - Oct 2009 (23 weeks) (2 weeks at number 1) (4 weeks in top 10), Germany 1 - Oct 2009 (5 weeks), Switzerland 2 - Oct 2009 (12 weeks), Sweden 2 - Oct 2009 (7 weeks), Norway 3 - Oct 2009 (8 weeks), Austria 4 - Oct 2009 (1 month), US (Sup) Gold (certified by RIAA in Nov 2009), Billboard 7 - Oct 2009 (17 weeks) (1 week in top 10), Australia (ARIA) 73 of 2009, the MusicID revenue site album 94 of 2009 |
| 16 | Madonna | Bedtime Stories | 1994 | Australia num 1 for 1 week - Nov 1994, US 3 X Platinum (certified by RIAA in Nov 2005), Europe 2 x Platinum (certified by IFIP in 1998), UK 2 - Nov 1994 (27 weeks), UK Platinum (certified by BPI in Dec 1994), Germany Platinum (certified by BMieV in 2007), Billboard 3 - Nov 1994 (48 weeks) (2 weeks in top 10), ODK Germany 4 - Nov 1994 (38 weeks) (6 weeks in top 10), Germany 4 - Nov 1994 (24 weeks), Sweden 5 - Oct 1994 (17 weeks), Switzerland 7 - Nov 1994 (27 weeks), Austria 10 - Nov 1994 (5 months), US CashBox 30 of 1995, Italy 30 of 1994, France (InfoDisc) 34 of 1994 (peak 2, 22 weeks), Australia (ARIA) 36 of 1994, US BB 47 of 1994 |
| 17 | Madonna | Madonna, The First Album | 1984 | US 5 X Platinum (certified by RIAA in Oct 2000), UK Platinum (certified by BPI in Dec 1985), Hong Kong Platinum (certified by IFPI-HK in 1989), Germany Gold (certified by BMieV in 1994), UK 6 - Feb 1984 (123 weeks), Billboard 8 - Sep 1983 (153 weeks) (5 weeks in top 10), Australia (Kent) 10 of 1984 (peak 10), US sales 5 M (according to RIAA), ODK Germany 28 - May 1984 (17 weeks), Austria 28 - Nov 1985 (1 month), US BB 32 of 1984, US CashBox 41 of 1984, France (InfoDisc) 49 of 1987 (peak 9, 8 weeks), US Longest Running Album 72 1983 (168 weeks), Acclaimed 1594 (1983), RYM 67 of 1983, Xgau rating A- (1983) |
| 18 | Madonna | Ghv2: greatest Hits , Volume 2 | 2001 | UK 2 x Platinum (certified by BPI in Nov 2001), Europe 2 x Platinum (certified by IFIP in 2001), UK 2 - Nov 2001 (7 weeks), US Platinum (certified by RIAA in Dec 2001), France Platinum (certified by SNEP May 2002), Germany Platinum (certified by BMieV in 2001), Canada Platinum (certified by CRIA in Nov 2001), ODK Germany 3 - Dec 2001 (15 weeks) (3 weeks in top 10), Germany 3 - Nov 2001 (7 weeks), Switzerland 3 - Nov 2001 (11 weeks), Norway 5 - Nov 2001 (13 weeks), Austria 6 - Dec 2001 (3 months), Billboard 7 - Dec 2001 (18 weeks) (1 week in top 10), Sweden 23 - Nov 2001 (8 weeks), Australia (ARIA) 44 of 2002, France (InfoDisc) 44 of 2001 (peak 2, 39 weeks), Italy 63 of 2001, US BB 85 of 2001 |
| 19 | Madonna | You Can Dance | 1987 | US Platinum (certified by RIAA in Jan 1988), UK Platinum (certified by BPI in Nov 1987), Hong Kong Platinum (certified by IFPI-HK in 1989), Germany Gold (certified by BMieV in 1988), UK 5 - Nov 1987 (17 weeks), Norway 7 - Dec 1987 (9 weeks), Sweden 10 - Nov 1987 (14 weeks), Switzerland 11 - Nov 1987 (10 weeks), ODK Germany 13 - Dec 1987 (15 weeks), Germany 13 - Dec 1987 (3 weeks), Austria 13 - Jan 1988 (1 month), Italy 13 of 1987, Billboard 14 - Dec 1987 (22 weeks), France (InfoDisc) 26 of 1987 (peak 2, 22 weeks), US BB 47 of 1988, Xgau rating A- (1987) |
| 20 | Madonna | MDNA | 2012 | Billboard 1 - Apr 2012 (13 weeks) (1 week at number 1) (2 weeks in top 10), US num 1 for 1 week - Apr 2012, Canada 1 for 1 week - 2012, Australia num 1 for 1 week - Apr 2012, ODK Germany 3 - Apr 2012 (15 weeks) (3 weeks in top 10), Germany 3 - Apr 2012 (3 weeks), the MusicID revenue site album 74 of 2012 |
| 21 | Madonna | The Confessions Tour | 2007 | ODK Germany 2 - Feb 2007 (13 weeks) (3 weeks in top 10), Germany 2 - Feb 2007 (4 weeks), Switzerland 2 - Feb 2007 (12 weeks), UK 7 - Feb 2007 (4 weeks), Sweden 8 - Feb 2007 (5 weeks), Billboard 15 - Feb 2007 (6 weeks), Norway 15 - Feb 2007 (8 weeks), Italy 32 of 2007, France (InfoDisc) 72 of 2007 (peak 2, 22 weeks) |
| 22 | Madonna | I'm Going To Tell You A Secret | 2006 | France Gold (certified by SNEP Oct 2006), Switzerland 7 - Jul 2006 (11 weeks), ODK Germany 8 - Jul 2006 (11 weeks) (1 week in top 10), Germany 8 - Jul 2006 (1 week), UK 18 - Jul 2006 (3 weeks), Austria 29 - Jul 2006 (1 month), Billboard 33 - Jul 2006 (4 weeks), Italy 56 of 2006 |
| 23 | Madonna | Rebel Heart | 2015 | Canada 1 for 1 week - 2015, ODK Germany 1 - Mar 2015 (14 weeks) (1 week at number 1) (2 weeks in top 10), Australia num 1 for 1 week - Mar 2015, Billboard 2 - Mar 2015 (11 weeks) (1 week in top 10) |
| 24 | Madonna | Sticky & Sweet Tour | 2010 | Billboard 10 - Apr 2010 (4 weeks) (1 week in top 10), ODK Germany 11 - Apr 2010 (6 weeks), Germany 11 - Apr 2010 (1 week), UK 17 - Apr 2010 (3 weeks) |
| 25 | Madonna | Remixed and revisited | 2003 | Italy 86 of 2004, Billboard 115 - Dec 2003 (1 week) |
| 26 | Madonna | The Complete Studio Albums (1983-2008) | 2012 | ODK Germany 63 - Apr 2012 (1 week) |
| 27 | Madonna | MDNA World Tour | 2013 | Billboard 90 - Sep 2013 (1 week) |
The comments here are from the the MusicID impact site site. This version is not able to accept comments yet