Song title 744 - Secret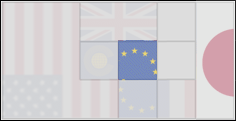 This page lists the chart runs for songs called "Secret" in order of success. This list combines cover versions and distinct songs that happen to share the same title.
If, alternately, you are looking for songs which have the word "Secret" somewhere in the title a better alternative would be to look up the word in the site index for s.
| | | | | |
| --- | --- | --- | --- | --- |
| # | Artist | Song Title | Year | Chart Entries |
| 1 | Madonna | Secret | 1994 | Japan (Tokyo) 1 - Oct 1994 (15 weeks), Finland 1 for 2 weeks - Oct 1994, Switzerland 1 - Oct 1994 (18 weeks), Canada RPM 1 for 3 weeks - Oct 1994, Sweden 2 - Oct 1994 (12 weeks), Poland 2 - Oct 1994 (16 weeks), US Billboard 3 - Oct 1994 (22 weeks), US Gold (certified by RIAA in Jan 1995), UK 5 - Oct 1994 (9 weeks), ARC 7 of 1994 (peak 1 17 weeks), Holland 15 - Oct 1994 (6 weeks), Belgium 15 - Oct 1994 (5 weeks), Austria 16 - Nov 1994 (3 months), US Radio 23 of 1994 (peak 2 12 weeks), Canada 23 of 1994, ODK Germany 29 - Oct 1994 (13 weeks), Italy 38 of 1994, Australia 43 of 1994, US CashBox 45 of 1994, Japan (Osaku) 68 of 1995 (peak 3 20 weeks), US BB 71 of 1995, RYM 96 of 1994 |
| 2 | Orchestral Manoeuvres In The Dark | Secret | 1985 | Poland 6 - Oct 1985 (7 weeks), France 9 - Jul 1985 (1 week), Sweden 15 - Sep 1985 (2 weeks), ODK Germany 25 - Sep 1985 (13 weeks), Canada 27 - Jan 1986 (2 weeks), UK 34 - Jul 1985 (7 weeks), KROQ 48 of 1985, US Billboard 63 - Dec 1985 (12 weeks), RYM 144 of 1985 |
| 3 | Heart | Secret | 1991 | Poland 26 - Oct 1990 (6 weeks), US Billboard 64 - Feb 1991 (8 weeks), UK 79 - Feb 1991 (2 weeks) |
| 4 | Seal | Secret | 2010 | UK 82 - Oct 2010 (1 week), ODK Germany 88 - Oct 2010 (1 week) |
| 5 | Absolom | Secret | 1998 | Belgium 8 - Jan 1998 (12 weeks), ODK Germany 38 - Jun 1998 (9 weeks) |
| 6 | Marusha | Secret | 1996 | France 4 - Apr 1996 (3 weeks) |
| 7 | Barbados | Secret | 2001 | Sweden 15 - Jan 2001 (3 weeks) |
| 8 | Leaves' Eyes | Secret | unknown | Scrobulate 24 of gothic metal |