Song artist 16 - Prince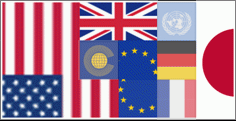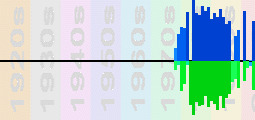 This page lists the song chart entries of Prince.A list of the hit albums by Prince is also available. The songs are listed with the most widely successful first.
He released records under the following names Prince, Prince & the Revolution, Prince & the New Power Generation, New Power Generation, Prince (symbol), Love Symbol, The Artist Formerly Known As..., Victor, Tora Tora and Slave. This plethora of names makes him difficult to track.
| | | | | |
| --- | --- | --- | --- | --- |
| # | Artist | Song Title | Year | Chart Entries |
| 1 | Prince | When Doves Cry | 1984 | US Billboard 1 - Jun 1984 (21 weeks), US BB 1 of 1984, US CashBox 1 of 1984, ARC 1 of 1984 (peak 1 16 weeks), US Radio 1 of 1984 (peak 1 14 weeks), Canada 1 - Jun 1984 (15 weeks), Canada RPM 1 for 3 weeks - Jul 1984, Australia 1 for 1 week - Aug 1984, Top Song of 1984 of the Billboard 50th list, Golden Globe in 1984 (film 'Purple Rain') (Nominated), US Platinum (certified by RIAA in Aug 1984), nuTsie 3 of 1980s, UK 4 - Jun 1984 (15 weeks), Holland 5 - Jul 1984 (12 weeks), Belgium 6 - Aug 1984 (9 weeks), Springbok 6 - Sep 1984 (12 weeks), Sweden 9 - Sep 1984 (3 weeks), Scrobulate 9 of funk, Norway 10 - Sep 1984 (1 week), Canada 10 of 1984, Poland 14 - Jul 1984 (10 weeks), Australia 14 of 1984, ODK Germany 16 - Aug 1984 (19 weeks), Switzerland 17 - Aug 1984 (9 weeks), Sweden (alt) 18 - Aug 1984 (2 weeks), Austria 19 - Oct 1984 (1 month), Germany 22 - Aug 1984 (2 months), Holland free40 27 of 1984, KROQ 39 of 1984, Acclaimed 40 (1984), Brazil 44 of 1984, Rolling Stone 52, POP 57 of 1984, 59 in 2FM list, Vinyl Surrender 69 (1984), DMDB 81 (1984), Europe 98 of the 1980s (1984), OzNet 206, Belgium 259 of all time, WXPN 564, UK Silver (certified by BPI in Aug 1984), RYM 1 of 1984, Guardian Pop 65, one of the Rock and Roll Hall of Fame 500 |
| 2 | Prince | The Most Beautiful Girl in the World | 1994 | UK 1 - Apr 1994 (12 weeks), Holland 1 - Mar 1994 (16 weeks), Switzerland 1 - Apr 1994 (20 weeks), New Zealand 1 for 4 weeks - Jun 1994, Australia 1 for 2 weeks - May 1994, Spain 1 for 1 week - May 1994, Belgium 2 - Apr 1994 (15 weeks), US Billboard 3 - Mar 1994 (26 weeks), Japan (Tokyo) 4 - Mar 1994 (22 weeks), Norway 4 - Apr 1994 (6 weeks), US Gold (certified by RIAA in May 1994), US CashBox 7 of 1994, Austria 8 - May 1994 (3 months), Germany 9 - Apr 1994 (3 months), ODK Germany 9 - Apr 1994 (23 weeks) (3 weeks in top 10), ARC 11 of 1994 (peak 1 19 weeks), Japan (Osaku) 14 of 1994 (peak 2 26 weeks), Poland 14 - Apr 1994 (10 weeks), Switzerland 15 of 1994, US Radio 17 of 1994 (peak 1 19 weeks), Sweden 17 - Apr 1994 (3 weeks), Australia 18 of 1994, US BB 19 of 1994, Canada 41 of 1994, POP 46 of 1994, Brazil 53 of 1994, Italy 69 of 1994, Holland free40 92 of 1994, OzNet 984, UK Silver (certified by BPI in Apr 1994), RYM 58 of 1994 |
| 3 | Prince | Batdance | 1989 | US Billboard 1 - Jun 1989 (18 weeks), Japan (Osaku) 1 of 1989 (peak 1 23 weeks), Japan (Tokyo) 1 - Jun 1989 (21 weeks), Switzerland 1 - Jul 1989 (16 weeks), Norway 1 - Jun 1989 (8 weeks), Canada RPM 1 for 1 week - Aug 1989, New Zealand 1 for 4 weeks - Jul 1989, Europe 1 for 2 weeks - Aug 1989, UK 2 - Jun 1989 (12 weeks), US Platinum (certified by RIAA in Aug 1989), Italy 3 of 1989, Holland 4 - Jun 1989 (9 weeks), France 5 - Jun 1989 (2 weeks), Belgium 5 - Jul 1989 (9 weeks), Switzerland 10 of 1989, ODK Germany 10 - Jun 1989 (19 weeks) (1 week in top 10), Poland 12 - Jul 1989 (9 weeks), Germany 12 - Jul 1989 (3 months), Austria 17 - Aug 1989 (4 months), Canada 17 of 1989, Australia 18 of 1989, US CashBox 34 of 1989, US Radio 36 of 1989 (peak 1 9 weeks), US BB 44 of 1989, ARC 44 of 1989 (peak 1 11 weeks), Holland free40 71 of 1989, UK Silver (certified by BPI in Jul 1989), RYM 186 of 1989 |
| 4 | Prince | Kiss | 1986 | US Billboard 1 - Feb 1986 (18 weeks), Holland 2 - Mar 1986 (12 weeks), Switzerland 3 - Apr 1986 (11 weeks), POP 3 of 1986, US Radio 4 of 1986 (peak 1 10 weeks), Canada 4 - Apr 1986 (7 weeks), Belgium 4 - Apr 1986 (9 weeks), ODK Germany 4 - Mar 1986 (18 weeks) (7 weeks in top 10), US Gold (certified by RIAA in May 1986), US CashBox 5 of 1986, UK 6 - Mar 1986 (10 weeks), Germany 7 - Apr 1986 (3 months), Austria 8 - May 1986 (3 months), Norway 10 - May 1986 (1 week), Springbok 10 - May 1986 (9 weeks), Sweden 17 - Mar 1986 (2 weeks), US BB 19 of 1986, ARC 19 of 1986 (peak 1 13 weeks), Switzerland 22 of 1986, Poland 25 - Apr 1986 (6 weeks), Australia 25 of 1986, Holland free40 30 of 1986, nuTsie 32 of 1980s, Brazil 37 of 1986, Italy 51 of 1986, Canada 57 of 1986, Scrobulate 60 of 80s, KROQ 93 of 1986, Vinyl Surrender 130 (1986), Acclaimed 155 (1986), Rolling Stone 461, RYM 7 of 1986, Party 58 of 2007 |
| 5 | Prince | Purple Rain | 1984 | Holland 1 - Oct 1984 (15 weeks), Belgium 1 - Oct 1984 (13 weeks), US Billboard 2 - Oct 1984 (15 weeks), Sweden 2 - Oct 1984 (5 weeks), Europe 2 of the 1980s (1984), Canada 3 - Oct 1984 (11 weeks), Austria 4 - Dec 1984 (3 months), US Gold (certified by RIAA in Dec 1984), Sweden (alt) 5 - Oct 1984 (15 weeks), Switzerland 5 - Nov 1984 (14 weeks), Norway 5 - Nov 1984 (6 weeks), ODK Germany 5 - Oct 1984 (18 weeks) (7 weeks in top 10), Germany 6 - Jan 1985 (3 months), Belgium 6 of all time, UK 8 - Sep 1984 (14 weeks), Poland 15 - Jan 1984 (8 weeks), US CashBox 17 of 1984, POP 20 of 1984, Holland free40 29 of 1984, ARC 32 of 1984 (peak 1 11 weeks), US Radio 32 of 1984 (peak 2 9 weeks), Brazil 34 of 1985, Canada 37 of 1984, nuTsie 42 of 1980s, Scrobulate 47 of 80s, Rolling Stone 143, RIAA 147, WXPN 182, Acclaimed 395 (1984), OzNet 909, RYM 12 of 1984 |
| 6 | Prince | Cream | 1991 | US Billboard 1 - Sep 1991 (19 weeks), Japan (Tokyo) 3 - Sep 1991 (19 weeks), Switzerland 3 - Nov 1991 (16 weeks), Norway 3 - Oct 1991 (5 weeks), Holland 4 - Sep 1991 (9 weeks), US Gold (certified by RIAA in Jan 1992), Austria 5 - Dec 1991 (4 months), Sweden 9 - Oct 1991 (5 weeks), Belgium 9 - Oct 1991 (8 weeks), UK 15 - Sep 1991 (7 weeks), ARC 16 of 1991 (peak 1 14 weeks), US Radio 20 of 1991 (peak 1 9 weeks), ODK Germany 21 - Oct 1991 (23 weeks), Holland free40 26 of 1991, Italy 27 of 1991, US CashBox 31 of 1991, Canada 37 of 1991, Japan (Osaku) 39 of 1991 (peak 4 15 weeks), US BB 66 of 1991, Brazil 98 of 1991, Acclaimed 1472 (1991), RYM 54 of 1991 |
| 7 | Prince | 1999 | 1983 | Canada 8 - Jul 1983 (9 weeks), Belgium 8 - Jan 1983 (9 weeks), US Billboard 12 - Oct 1982 (26 weeks), Holland 13 - Jan 1983 (9 weeks), POP 14 of 1983, Australia 16 of 1983, UK 25 - Jan 1983 (8 weeks), US BB 41 of 1983, Scrobulate 46 of funk, nuTsie 54 of 1980s, Canada 71 of 1983, ODK Germany 75 - Jan 1999 (5 weeks), US CashBox 88 of 1983, US Radio 91 of 1983 (peak 12 6 weeks), Japan (Tokyo) 91 - Feb 1999 (1 week), RIAA 95, Belgium 101 of all time, Rolling Stone 212, Acclaimed 264 (1982), WXPN 809, RYM 20 of 1982, Party 109 of 2007 |
| 8 | Prince | Thieves in the Temple | 1990 | Japan (Tokyo) 1 - Aug 1990 (14 weeks), Norway 4 - Aug 1990 (7 weeks), US Gold (certified by RIAA in Oct 1990), Holland 5 - Aug 1990 (6 weeks), US Billboard 6 - Aug 1990 (13 weeks), UK 7 - Aug 1990 (6 weeks), Belgium 7 - Aug 1990 (6 weeks), Sweden 9 - Aug 1990 (2 weeks), US CashBox 11 of 1990, Switzerland 12 - Aug 1990 (8 weeks), Holland free40 15 of 1990, ODK Germany 21 - Aug 1990 (12 weeks), Poland 25 - Sep 1990 (6 weeks), Japan (Osaku) 52 of 1990 (peak 2 13 weeks), US Radio 62 of 1990 (peak 4 6 weeks), Italy 88 of 1990, US BB 98 of 1990, RYM 129 of 1990 |
| 9 | Prince | Let's Go Crazy | 1984 | US Billboard 1 - Aug 1984 (19 weeks), Canada 1 - Sep 1984 (10 weeks), US Gold (certified by RIAA in Nov 1984), UK 7 - Feb 1985 (10 weeks), Belgium 9 - Mar 1985 (4 weeks), US CashBox 13 of 1984, US Radio 15 of 1984 (peak 1 11 weeks), Holland 18 - Feb 1985 (5 weeks), ARC 19 of 1984 (peak 1 14 weeks), US BB 21 of 1984, Canada 26 of 1984, POP 29 of 1984, KROQ 50 of 1984, Acclaimed 1385 (1984), RYM 2 of 1984, Party 146 of 2007 |
| 10 | Prince | Sign O' the Times | 1987 | US Billboard 3 - Mar 1987 (14 weeks), Holland 6 - Mar 1987 (10 weeks), Norway 7 - Apr 1987 (7 weeks), UK 10 - Mar 1987 (9 weeks), France 10 - Mar 1987 (1 week), Switzerland 11 - Mar 1987 (15 weeks), Belgium 11 - Mar 1987 (7 weeks), Austria 20 - Jun 1987 (2 months), Holland free40 29 of 1987, ODK Germany 35 - Apr 1987 (14 weeks), US CashBox 41 of 1987, Italy 42 of 1987, US Radio 43 of 1987 (peak 3 8 weeks), nuTsie 48 of 1980s, US BB 60 of 1987, Canada 82 of 1987, Belgium 106 of all time, Acclaimed 139 (1987), Rolling Stone 299, RYM 13 of 1987 |
| 11 | Prince | 7 | 1992 | US Gold (certified by RIAA in Mar 1993), Japan (Tokyo) 6 - Dec 1992 (13 weeks), US Billboard 7 - Nov 1992 (23 weeks), Sweden 9 - Dec 1992 (5 weeks), Poland 16 - Dec 1992 (11 weeks), UK 27 - Dec 1992 (6 weeks), Holland 28 - Dec 1992 (3 weeks), Switzerland 28 - Dec 1992 (7 weeks), US CashBox 30 of 1993, Belgium 30 - Jan 1993 (1 week), US Radio 31 of 1993 (peak 2 9 weeks), ARC 35 of 1993 (peak 3 16 weeks), US BB 52 of 1993, ODK Germany 77 - Feb 1993 (7 weeks), Holland free40 92 of 1992, Canada 97 of 1993, RYM 193 of 1992 |
| 12 | Prince | Letitgo | 1994 | Japan (Tokyo) 1 - Aug 1994 (13 weeks), Spain 1 for 1 week - Oct 1994, Norway 7 - Aug 1994 (3 weeks), Holland 18 - Aug 1994 (5 weeks), Switzerland 21 - Aug 1994 (6 weeks), Belgium 22 - Sep 1994 (2 weeks), UK 30 - Sep 1994 (4 weeks), US Billboard 31 - Aug 1994 (14 weeks), Poland 44 - Aug 1994 (5 weeks), ODK Germany 45 - Aug 1994 (11 weeks), Japan (Osaku) 66 of 1994 (peak 7 16 weeks), Holland free40 78 of 1994, US Radio 80 of 1994 (peak 16 3 weeks) |
| 13 | Prince | Get Off | 1991 | Poland 2 - Sep 1991 (18 weeks), Switzerland 3 - Sep 1991 (15 weeks), UK 4 - Aug 1991 (8 weeks), Holland 4 - Aug 1991 (8 weeks), US Gold (certified by RIAA in Oct 1991), Norway 7 - Sep 1991 (4 weeks), Japan (Tokyo) 8 - Jul 1991 (12 weeks), Belgium 11 - Sep 1991 (7 weeks), ODK Germany 13 - Sep 1991 (15 weeks), Holland free40 17 of 1991, Germany 17 - Sep 1991 (2 months), US Billboard 21 - Aug 1991 (14 weeks), Austria 21 - Sep 1991 (3 months), Switzerland 27 of 1991, POP 42 of 1991, Acclaimed 1206 (1991), RYM 38 of 1991 |
| 14 | Prince | Raspberry Beret | 1985 | US Billboard 2 - May 1985 (17 weeks), Canada 6 - May 1985 (10 weeks), US CashBox 14 of 1985, Sweden 17 - May 1985 (2 weeks), Holland 19 - Aug 1985 (6 weeks), UK 25 - Jul 1985 (9 weeks), Belgium 27 - Aug 1985 (3 weeks), US Radio 30 of 1985 (peak 2 9 weeks), ARC 33 of 1985 (peak 1 13 weeks), Poland 34 - Aug 1985 (4 weeks), ODK Germany 35 - Aug 1985 (10 weeks), Holland free40 47 of 1985, US BB 51 of 1985, KROQ 87 of 1985, Vinyl Surrender 184 (1985), Acclaimed 1482 (1985), RYM 13 of 1985 |
| 15 | Prince | U Got the Look | 1987 | US Billboard 2 - Aug 1987 (25 weeks), France 2 - Aug 1987 (3 weeks), UK 11 - Aug 1987 (9 weeks), Belgium 15 - Sep 1987 (4 weeks), POP 16 of 1987, Holland 17 - Aug 1987 (7 weeks), ARC 22 of 1987 (peak 1 14 weeks), Austria 23 - Nov 1987 (1 month), US CashBox 28 of 1987, Poland 28 - Oct 1987 (5 weeks), US BB 38 of 1987, US Radio 40 of 1987 (peak 2 9 weeks), Holland free40 58 of 1987, ODK Germany 61 - Aug 1987 (5 weeks), Acclaimed 1212 (1987), RYM 14 of 1987 |
| 16 | Prince | Diamonds & Pearls | 1992 | US Billboard 3 - Dec 1991 (20 weeks), Switzerland 7 - Dec 1991 (12 weeks), Belgium 8 - Dec 1991 (9 weeks), Sweden 11 - Dec 1991 (4 weeks), Poland 14 - Jan 1992 (7 weeks), Holland 15 - Dec 1991 (7 weeks), US Radio 21 of 1992 (peak 1 9 weeks), UK 25 - Dec 1991 (6 weeks), US BB 25 of 1992, Austria 25 - Feb 1992 (3 months), ARC 27 of 1992 (peak 1 15 weeks), ODK Germany 28 - Jan 1992 (14 weeks), US CashBox 37 of 1992, Japan (Tokyo) 45 - Jan 1992 (9 weeks), Holland free40 53 of 1991, Canada 53 of 1992 |
| 17 | Prince | Sexy MF | 1992 | UK 4 - Jul 1992 (7 weeks), Holland 4 - Jul 1992 (8 weeks), US Gold (certified by RIAA in Feb 1993), Norway 5 - Jul 1992 (7 weeks), Switzerland 8 - Jul 1992 (17 weeks), Belgium 9 - Aug 1992 (7 weeks), ODK Germany 11 - Jul 1992 (17 weeks), Austria 12 - Aug 1992 (3 months), Germany 12 - Jul 1992 (3 months), Switzerland 24 of 1992, POP 41 of 1992, Holland free40 42 of 1992, Italy 48 of 1992, US Billboard 66 - Jul 1992 (4 weeks), Japan (Tokyo) 95 - Sep 1992 (1 week), Acclaimed 1664 (1992), RYM 167 of 1992 |
| 18 | Prince | Alphabet Street | 1988 | Norway 1 - May 1988 (9 weeks), New Zealand 1 for 1 week - Jun 1988, Holland 5 - Apr 1988 (10 weeks), Switzerland 5 - May 1988 (8 weeks), Belgium 5 - May 1988 (9 weeks), US Billboard 8 - Apr 1988 (13 weeks), UK 9 - May 1988 (6 weeks), ODK Germany 18 - May 1988 (11 weeks), Poland 20 - Jun 1988 (10 weeks), Germany 24 - May 1988 (1 month), Holland free40 34 of 1988, Italy 48 of 1988, US Radio 102 of 1988 (peak 8 6 weeks), Acclaimed 1131 (1988), RYM 32 of 1988 |
| 19 | Prince | Little Red Corvette | 1983 | Canada 4 - Mar 1983 (14 weeks), US Billboard 6 - Feb 1983 (22 weeks), nuTsie 21 of 1980s, POP 24 of 1983, US BB 25 of 1983, US CashBox 39 of 1983, ARC 48 of 1983 (peak 6 13 weeks), US Radio 49 of 1983 (peak 6 10 weeks), UK 54 - Apr 1983 (12 weeks), Canada 75 of 1983, Acclaimed 79 (1982), Rolling Stone 108, WXPN 187, OzNet 855, RYM 17 of 1983, one of the Rock and Roll Hall of Fame 500 |
| 20 | Prince | Partyman | 1989 | Japan (Tokyo) 3 - Sep 1989 (12 weeks), US Gold (certified by RIAA in Nov 1989), Belgium 8 - Sep 1989 (3 weeks), UK 14 - Sep 1989 (6 weeks), Japan (Osaku) 16 of 1989 (peak 3 14 weeks), Holland 17 - Sep 1989 (5 weeks), US Billboard 18 - Aug 1989 (10 weeks), Poland 23 - Sep 1989 (8 weeks), Switzerland 25 - Oct 1989 (5 weeks), Italy 30 of 1989, ODK Germany 32 - Sep 1989 (11 weeks), Holland free40 44 of 1989, US Radio 136 of 1989 (peak 16 4 weeks), RYM 119 of 1989 |
| 21 | Prince | My Name is Prince | 1992 | Japan (Tokyo) 1 - Oct 1992 (15 weeks), UK 7 - Oct 1992 (6 weeks), Holland 7 - Oct 1992 (6 weeks), Austria 7 - Oct 1992 (1 month), Belgium 9 - Oct 1992 (6 weeks), Switzerland 14 - Oct 1992 (11 weeks), ODK Germany 19 - Oct 1992 (11 weeks), Germany 26 - Oct 1992 (2 months), Italy 35 of 1992, US Billboard 36 - Oct 1992 (11 weeks), Japan (Osaku) 56 of 1992 (peak 4 11 weeks), Holland free40 81 of 1992 |
| 22 | Prince | Betcha By Golly Wow | 1996 | Japan (Tokyo) 1 - Nov 1996 (18 weeks), UK 11 - Dec 1996 (7 weeks), Switzerland 27 - Jan 1997 (1 week), Holland 31 - Dec 1996 (3 weeks), POP 31 of 1996, Poland 46 - Jan 1997 (3 weeks), ODK Germany 62 - Dec 1996 (10 weeks), US Radio 65 of 1996 (peak 16 3 weeks) |
| 23 | Prince | Money Don't Matter 2 Night | 1992 | Holland 7 - Apr 1992 (6 weeks), France 9 - Apr 1992 (1 week), UK 19 - Mar 1992 (5 weeks), Sweden 20 - May 1992 (1 week), US Billboard 23 - Mar 1992 (13 weeks), Switzerland 23 - Apr 1992 (9 weeks), Belgium 26 - May 1992 (2 weeks), Poland 30 - Mar 1992 (9 weeks), ODK Germany 48 - Jun 1992 (10 weeks), Japan (Tokyo) 58 - Apr 1992 (5 weeks), Holland free40 72 of 1992, US Radio 77 of 1992 (peak 6 7 weeks), OzNet 981, RYM 140 of 1992 |
| 24 | Prince | I Wanna Be Your Lover | 1980 | US Gold (certified by RIAA in Mar 1980), France 8 - Nov 1979 (1 week), US Billboard 11 - Nov 1979 (15 weeks), Record World 13 - 1980, POP 21 of 1980, D.Marsh 37 of 1979, UK 41 - Jan 1980 (3 weeks), WABC NY 56 of 1980, US CashBox 75 of 1980, US Radio 87 of 1980 (peak 11 6 weeks), US BB 95 of 1980, RYM 160 of 1979 |
| 25 | Prince | Gold | 1995 | UK 10 - Dec 1995 (9 weeks), Japan (Tokyo) 11 - Dec 1995 (12 weeks), Poland 22 - Dec 1995 (13 weeks), Holland 24 - Dec 1995 (5 weeks), ODK Germany 58 - Jan 1996 (13 weeks), US Billboard 88 - Dec 1995 (2 weeks), OzNet 953, RYM 131 of 1995 |
| 26 | Prince | Peach | 1993 | Norway 7 - Sep 1993 (3 weeks), Holland 9 - Sep 1993 (7 weeks), Belgium 11 - Oct 1993 (6 weeks), Switzerland 13 - Sep 1993 (10 weeks), UK 14 - Oct 1993 (5 weeks), Japan (Tokyo) 24 - Sep 1993 (12 weeks), Austria 30 - Oct 1993 (1 month), Poland 36 - Sep 1993 (10 weeks), ODK Germany 45 - Sep 1993 (6 weeks), Holland free40 55 of 1993, RYM 128 of 1993 |
| 27 | Prince | I Would Die 4 U | 1984 | Holland 3 - Dec 1984 (10 weeks), Canada 7 - Dec 1984 (8 weeks), US Billboard 8 - Dec 1984 (14 weeks), Belgium 13 - Dec 1984 (8 weeks), POP 49 of 1985, UK 58 - Dec 1984 (8 weeks), US CashBox 88 of 1985, US Radio 95 of 1985 (peak 8 6 weeks), RYM 34 of 1984 |
| 28 | Prince | I Could Never Take the Place of Your Man | 1987 | US Billboard 10 - Nov 1987 (16 weeks), Holland 22 - Dec 1987 (6 weeks), Belgium 27 - Dec 1987 (1 week), UK 29 - Nov 1987 (6 weeks), Holland free40 95 of 1987, US Radio 114 of 1988 (peak 10 5 weeks), Acclaimed 2257 (1987), RYM 15 of 1987 |
| 29 | Prince | The Morning Papers | 1993 | Holland 24 - Mar 1993 (4 weeks), Switzerland 31 - Apr 1993 (10 weeks), US Billboard 44 - Apr 1993 (11 weeks), UK 52 - Mar 1993 (3 weeks), US Radio 84 of 1993 (peak 7 6 weeks), Japan (Tokyo) 87 - Apr 1993 (2 weeks) |
| 30 | Prince | Pop Life | 1985 | US Billboard 7 - Jul 1985 (14 weeks), Belgium 28 - Oct 1985 (1 week), Poland 33 - Sep 1985 (3 weeks), UK 60 - Oct 1985 (2 weeks), ODK Germany 65 - Nov 1985 (4 weeks), US CashBox 69 of 1985, US Radio 87 of 1985 (peak 7 6 weeks), RYM 41 of 1985 |
| 31 | Prince | Black Sweat | 2006 | UK 43 - Apr 2006 (1 week), Switzerland 52 - Mar 2006 (6 weeks), US Billboard 60 - Mar 2006 (1 week), Japan (Tokyo) 62 - Mar 2006 (6 weeks), ODK Germany 80 - Apr 2006 (4 weeks), RYM 101 of 2006 |
| 32 | Prince | If I Was Your Girlfriend | 1987 | Belgium 13 - Jul 1987 (3 weeks), Switzerland 15 - Jun 1987 (5 weeks), Holland 16 - Jun 1987 (8 weeks), UK 20 - Jun 1987 (6 weeks), US Billboard 67 - May 1987 (6 weeks), Holland free40 81 of 1987, Acclaimed 997 (1987), RYM 39 of 1987 |
| 33 | Prince | Controversy | 1981 | UK 5 - Dec 1993 (5 weeks), France 5 - Nov 1981 (1 week), Holland 27 - Dec 1981 (3 weeks), POP 37 of 1981, US Billboard 70 - Oct 1981 (10 weeks), Acclaimed 1740 (1981), RYM 63 of 1981 |
| 34 | Prince | Purple Medley | 1995 | Japan (Tokyo) 9 - Mar 1995 (7 weeks), Norway 19 - Mar 1995 (1 week), Holland 26 - Mar 1995 (4 weeks), UK 33 - Mar 1995 (2 weeks), US Billboard 84 - Apr 1995 (2 weeks) |
| 35 | Prince | New Power Generation | 1990 | Poland 5 - Nov 1990 (13 weeks), Holland 21 - Nov 1990 (5 weeks), UK 26 - Nov 1990 (4 weeks), Holland free40 35 of 1990, Japan (Tokyo) 38 - Sep 1990 (10 weeks), US Billboard 64 - Nov 1990 (5 weeks) |
| 36 | Prince | Eye Hate You | 1995 | US Billboard 12 - Sep 1995 (10 weeks), UK 20 - Sep 1995 (3 weeks), Holland 20 - Sep 1995 (3 weeks), Switzerland 31 - Oct 1995 (2 weeks), Poland 38 - Oct 1995 (9 weeks), ODK Germany 62 - Oct 1995 (9 weeks), Holland free40 89 of 1995 |
| 37 | Prince | The Greatest Romance Ever Sold | 1999 | Japan (Tokyo) 19 - Nov 1999 (14 weeks), Poland 46 - Nov 1999 (3 weeks), US Billboard 63 - Oct 1999 (13 weeks), UK 65 - Feb 2000 (1 week), ODK Germany 79 - Dec 1999 (8 weeks) |
| 38 | Prince | Musicology | 2004 | Japan (Tokyo) 5 - Apr 2004 (13 weeks), Norway 19 - Apr 2004 (1 week), Switzerland 27 - Apr 2004 (2 weeks), Scrobulate 31 of funk, Poland 33 - Apr 2004 (17 weeks) |
| 39 | Prince | Mountains | 1986 | France 9 - Jul 1986 (1 week), Holland 20 - Jun 1986 (6 weeks), US Billboard 23 - May 1986 (11 weeks), Belgium 27 - Jun 1986 (1 week), ODK Germany 32 - Jun 1986 (8 weeks), UK 45 - Jun 1986 (6 weeks), Holland free40 68 of 1986, RYM 18 of 1986 |
| 40 | Prince | Guitar | 2007 | Japan (Tokyo) 3 - Jun 2007 (12 weeks), Holland 21 - Jul 2007 (6 weeks), Switzerland 61 - Jul 2007 (5 weeks), UK 81 - Jul 2007 (1 week) |
| 41 | Prince | Te amo corazon | 2006 | Norway 11 - Jan 2006 (5 weeks), Switzerland 24 - Jan 2006 (15 weeks), Japan (Tokyo) 27 - Dec 2005 (6 weeks), Sweden 37 - Jan 2006 (1 week), Poland 45 - Jan 2006 (8 weeks), ODK Germany 58 - Jan 2006 (6 weeks), Italy 78 of 2006 |
| 42 | Prince | The Holy River | 1997 | UK 19 - Mar 1997 (3 weeks), Japan (Tokyo) 33 - Feb 1997 (11 weeks), US Radio 58 of 1997 (peak 15 4 weeks), ODK Germany 92 - Mar 1997 (5 weeks) |
| 43 | Prince | The Song Of The Heart | 2006 | Golden Globe in 2006 (film 'Happy Feet'), Japan (Tokyo) 18 - Feb 2007 (9 weeks) |
| 44 | Prince | Dinner With Dolores | 1996 | Japan (Tokyo) 3 - Jul 1996 (11 weeks), UK 36 - Aug 1996 (2 weeks), Poland 41 - Jul 1996 (5 weeks) |
| 45 | Prince | Beautiful, Loved & Blessed | 2006 | Japan (Tokyo) 1 - Mar 2006 (11 weeks) |
| 46 | Prince | Girls & Boys | 1986 | UK 11 - Aug 1986 (9 weeks), Belgium 11 - Aug 1986 (6 weeks), ODK Germany 27 - Sep 1986 (7 weeks), Holland 29 - Sep 1986 (4 weeks), Holland free40 72 of 1986, RYM 109 of 1986 |
| 47 | Prince | Fury | 2006 | UK 60 - Jun 2006 (1 week), Japan (Tokyo) 72 - Mar 2006 (3 weeks), Switzerland 92 - Jun 2006 (1 week) |
| 48 | Prince | Strollin' | 1992 | UK 4 - Jul 1992 (7 weeks), Japan (Tokyo) 30 - Oct 1991 (8 weeks), RYM 167 of 1992 |
| 49 | Prince | Pink Cashmere | 1993 | Japan (Tokyo) 9 - Sep 1993 (10 weeks), US Billboard 50 - Sep 1993 (9 weeks), Holland free40 76 of 1993 |
| 50 | Prince | Delirious | 1983 | US Billboard 8 - Sep 1983 (17 weeks), US Radio 58 of 1983 (peak 8 8 weeks), US CashBox 62 of 1983, RYM 131 of 1983 |
| 51 | Prince | Cinnamon Girl | 2004 | UK 43 - Nov 2004 (1 week), Japan (Tokyo) 77 - Jul 2004 (2 weeks), ODK Germany 89 - Nov 2004 (1 week) |
| 52 | Prince | Endorphinmachine | 1995 | Japan (Tokyo) 2 - Oct 1995 (11 weeks), Holland free40 50 of 1995 |
| 53 | Prince | I Wish U Heaven | 1988 | Belgium 17 - Nov 1988 (3 weeks), Holland 19 - Oct 1988 (5 weeks), UK 24 - Nov 1988 (5 weeks), ODK Germany 53 - Nov 1988 (4 weeks), RYM 117 of 1988 |
| 54 | Prince | America | 1985 | Belgium 25 - Dec 1985 (2 weeks), US Billboard 46 - Oct 1985 (7 weeks), KROQ 91 of 1985, RYM 68 of 1985 |
| 55 | Prince | The Future | 1990 | Holland 7 - Jun 1990 (7 weeks), Switzerland 15 - Jun 1990 (8 weeks), Belgium 20 - Jun 1990 (2 weeks), ODK Germany 39 - Jun 1990 (9 weeks), Holland free40 61 of 1990, RYM 165 of 1989 |
| 56 | Prince | Glam Slam | 1988 | Belgium 14 - Aug 1988 (4 weeks), Holland 15 - Jul 1988 (6 weeks), UK 29 - Jul 1988 (4 weeks), ODK Germany 33 - Aug 1988 (9 weeks), Holland free40 70 of 1988 |
| 57 | Prince | Scandalous | 1990 | Holland 18 - Feb 1990 (5 weeks), Austria 27 - Feb 1990 (1 month), Japan (Tokyo) 28 - Jan 1990 (8 weeks), Holland free40 83 of 1990 |
| 58 | Prince | Paisley Park | 1985 | Poland 5 - May 1985 (10 weeks), Sweden 15 - Jun 1985 (1 week), UK 18 - May 1985 (12 weeks), RYM 59 of 1985 |
| 59 | Prince | Take Me With U | 1985 | UK 7 - Feb 1985 (10 weeks), US Billboard 25 - Feb 1985 (12 weeks), RYM 53 of 1985 |
| 60 | Prince | Anotherloverholenyohead | 1986 | UK 36 - Nov 1986 (3 weeks), US Billboard 63 - Jul 1986 (10 weeks), RYM 134 of 1986 |
| 61 | Prince | Last December | 2001 | Japan (Tokyo) 3 - Dec 2001 (12 weeks) |
| 62 | Prince | The One | 1998 | Poland 42 - Jul 1998 (7 weeks), Japan (Tokyo) 80 - Jul 1998 (3 weeks) |
| 63 | Prince | The Beautiful Experience | 1994 | Switzerland 4 - May 1994 (1 week), UK 18 - Jun 1994 (3 weeks) |
| 64 | Prince | Erotic City | 1984 | KROQ 5 of 1984, RYM 2 of 1984, Party 157 of 1999 |
| 65 | Prince | Soft & Wet | 1978 | POP 74 of 1978, US Billboard 92 - Nov 1978 (4 weeks) |
| 66 | Prince | Girl 6 | 1996 | Japan (Tokyo) 13 - Apr 1996 (11 weeks) |
| 67 | Prince | Hot Thing | 1987 | US Billboard 63 - Feb 1988 (9 weeks), RYM 15 of 1987 |
| 68 | Prince | Let's Pretend We're Married | 1983 | US Billboard 52 - Dec 1983 (9 weeks), RYM 92 of 1983 |
| 69 | Prince | Space | 1994 | Japan (Tokyo) 18 - Nov 1994 (11 weeks) |
| 70 | Prince | The Work Part 1 | 2002 | Japan (Tokyo) 31 - Jan 2002 (12 weeks) |
| 71 | Prince | Lolita | 2006 | Japan (Tokyo) 50 - Mar 2006 (5 weeks) |
| 72 | Prince | Chelsea Rodgers | 2007 | Japan (Tokyo) 99 - Sep 2007 (1 week) |
| 73 | Prince | The Rest Of My Life | 1999 | Japan (Tokyo) 50 - Sep 1999 (6 weeks) |
| 74 | Prince | 3121 | 2006 | Japan (Tokyo) 95 - Mar 2006 (1 week) |
| 75 | Prince | LOVE | 2006 | Japan (Tokyo) 99 - Mar 2006 (1 week) |
| 76 | Prince | What Do You Want Me To Do | 2004 | Japan (Tokyo) 93 - May 2004 (1 week) |
| 77 | Prince | Muse 2 The Pharaoh | 2001 | Japan (Tokyo) 67 - Dec 2001 (2 weeks) |
| 78 | Prince | Extraordinary | 1999 | Japan (Tokyo) 75 - Sep 1999 (3 weeks) |
| 79 | Prince | The Everlasting Now | 2001 | Japan (Tokyo) 87 - Dec 2001 (1 week) |
| 80 | Prince | The Truth | 1998 | Japan (Tokyo) 99 - Mar 1998 (1 week) |
| 81 | Prince | Damu U | 1993 | Japan (Tokyo) 71 - Feb 1993 (2 weeks) |
| 82 | Prince | 1999/Little Red Corvette | 1985 | UK 2 - Jan 1985 (10 weeks) |
| 83 | Prince | Sweet Baby | 1992 | Japan (Tokyo) 78 - Oct 1992 (3 weeks) |
| 84 | Prince | When You Were Mine | 1980 | Acclaimed 1352 (1980), RYM 63 of 1981 |
| 85 | Prince | Call My Name | 2004 | US Billboard 75 - Aug 2004 (18 weeks) |
| 86 | Prince | Rock 'N' Roll Is Alive | 1995 | Holland free40 65 of 1995, RYM 131 of 1995 |
| 87 | Prince | Thunder | 1992 | UK 28 - Jun 1992 (3 weeks) |
| 88 | Prince | 1999 (1999 version) | 1999 | UK 10 - Jan 1999 (9 weeks) |
| 89 | Prince | Insatiable | 1991 | US Billboard 77 - Dec 1991 (6 weeks) |
| 90 | Prince | Come On | 1998 | UK 65 - Nov 1998 (1 week) |
| 91 | Prince | Dirty Mind | 1980 | France 8 - Dec 1980 (1 week) |
| 92 | Prince | I Feel For You | 1979 | France 9 - Dec 1979 (1 week) |
| 93 | Prince | Do Me, Baby | 1982 | France 9 - Jan 1982 (1 week) |
| 94 | Prince | 17 Days | 1984 | RYM 1 of 1984 |
| 95 | Prince | La, La, La, He, He, Hee | 1987 | RYM 13 of 1987 |
| 96 | Prince | Housequake | 1987 | RYM 14 of 1987 |
| 97 | Prince | Shockadelica | 1987 | RYM 39 of 1987 |
| 98 | Prince | Love or $ | 1986 | RYM 7 of 1986 |
| 99 | Prince | Alexa De Paris | 1986 | RYM 18 of 1986 |
| 100 | Prince | Under the Cherry Moon | 1986 | RYM 109 of 1986 |
| 101 | Prince | She's Always in My Hair | 1985 | RYM 13 of 1985 |
| 102 | Prince | Hello | 1985 | RYM 41 of 1985 |
| 103 | Prince | Baby I'm A Star | 1985 | RYM 53 of 1985 |
| 104 | Prince | Girl | 1985 | RYM 68 of 1985 |
| 105 | Prince | God | 1984 | RYM 12 of 1984 |
| 106 | Prince | Scarlet Pussy | 1988 | RYM 117 of 1988 |
| 107 | Prince | Another Lonely Christmas | 1984 | RYM 34 of 1984 |
| 108 | Prince | All the Critics | 1983 | RYM 17 of 1983 |
| 109 | Prince | Irresistible Bitch | 1983 | RYM 92 of 1983 |
| 110 | Prince | Horny Toad | 1983 | RYM 131 of 1983 |
| 111 | Prince | Call The Law | 1992 | RYM 140 of 1992 |
| 112 | Prince | How Come U Don't Call Me Anymore | 1982 | RYM 20 of 1982 |
| 113 | Prince | Horny Pony | 1991 | RYM 54 of 1991 |
| 114 | Prince | Feel U Up Long Stroke | 1989 | RYM 119 of 1989 |
| 115 | Prince | Electric Chair | 1989 | RYM 165 of 1989 |
| 116 | Prince | 200 Balloons | 1989 | RYM 186 of 1989 |
| 117 | Prince | My Love Is Forever | 1979 | RYM 160 of 1979 |
In addition to the above listed songs Prince also contributed to the following entries:
| | | | | |
| --- | --- | --- | --- | --- |
| # | Artist | Song Title | Year | Chart Entries |
| 1 | Prince & Sheena Easton | The Arms of Orion | 1989 | Holland 15 - Nov 1989 (5 weeks), Belgium 22 - Dec 1989 (1 week), UK 27 - Nov 1989 (7 weeks), Japan (Tokyo) 34 - Nov 1989 (14 weeks), US Billboard 36 - Oct 1989 (13 weeks), Holland free40 74 of 1989 |
| 2 | King & Prince | Cinderella Girl | 2018 | Japan (Oricon) 1 for 1 week - Jun 2018 |
| 3 | King & Prince | Memorial | 2018 | Japan (Oricon) 1 for 1 week - Oct 2018 |
| 4 | Nona Gaye & Prince | Love Sign | 1994 | Japan (Tokyo) 44 - Sep 1994 (5 weeks) |
| 5 | Mavis Staples & Tevin Campbell & Prince | Graffiti Bridge | 1991 | Poland 15 - Feb 1991 (11 weeks) |
The comments here are from the the MusicID impact site site. This version is not able to accept comments yet