Song artist 135 - The Who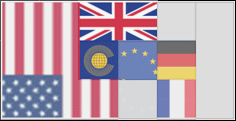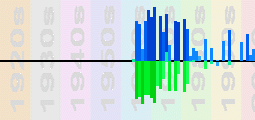 This page lists the song chart entries of The Who.A list of the hit albums by The Who is also available. The songs are listed with the most widely successful first.
The only member of the band with an individual entry is Pete Townshend.
| | | | | |
| --- | --- | --- | --- | --- |
| # | Artist | Song Title | Year | Chart Entries |
| 1 | The Who | My Generation | 1965 | Grammy Hall of Fame in 1999 (1966), UK 2 - Nov 1965 (13 weeks), Holland 5 - Nov 1965 (16 weeks), DDD 5 of 1965, Vinyl Surrender 6 (1965), Keener 9 - Feb 1966 (6 weeks), Rolling Stone 11, Germany 12 - Jan 1966 (3 months), Acclaimed 14 (1965), nuTsie 19 of 1960s, Scrobulate 42 of classic rock, DMDB 42 (1966), Europe 45 of the 1960s (1965), US Billboard 74 - Jan 1966 (5 weeks), Belgium 194 of all time, WXPN 315, OzNet 468, TheQ 476, UKMIX 790, RYM 4 of 1965, one of the Rock and Roll Hall of Fame 500 |
| 2 | The Who | Won't Get Fooled Again | 1971 | D.Marsh 1 of 1971, Keener 6 - Jul 1971 (9 weeks), Canada 6 - Aug 1971 (10 weeks), DDD 7 of 1971, Record World 8 - 1971, UK 9 - Jul 1971 (12 weeks), France 9 - Oct 1971 (1 week), Holland 11 - Jul 1971 (5 weeks), Australia Goset 14 - Oct 1971 (10 weeks), nuTsie 14 of 1970s, US Billboard 15 - Jul 1971 (13 weeks), WXPN 25, TheQ 26, 30 in 2FM list, POP 39 of 1971, US CashBox 40 of 1971, Scrobulate 49 of classic rock, US BB 84 of 1971, WABC NY 87 of 1971, US Radio 121 of 1971 (peak 15 4 weeks), Acclaimed 121 (1971), Rolling Stone 133, RYM 2 of 1971, WFUV 48 |
| 3 | The Who | Happy Jack | 1967 | Canada 1 - Mar 1967 (11 weeks), Canada RPM 1 for 1 week - May 1967, UK 3 - Dec 1966 (11 weeks), Keener 4 - Apr 1967 (6 weeks), Norway 4 - Jan 1967 (7 weeks), Germany 4 - Feb 1967 (3 months), Australia Goset 5 - Feb 1967 (13 weeks), Holland 6 - Dec 1966 (10 weeks), NZ Listner 6 - Mar 1967 (7 weeks), Flanders 15 - Feb 1967 (1 month), Record World 16 - 1967, US Billboard 24 - Apr 1967 (9 weeks), Canada 45 of 1967, DDD 95 of 1966, Vinyl Surrender 107 (1966), Germany 272 of the 1960s (peak 4 13 weeks), RYM 58 of 1966 |
| 4 | The Who | I Can See For Miles | 1967 | Canada 1 - Oct 1967 (11 weeks), Peel list 3 of 1967, D.Marsh 3 of 1967, Keener 6 - Oct 1967 (7 weeks), US Billboard 9 - Oct 1967 (11 weeks), UK 10 - Oct 1967 (12 weeks), Record World 10 - 1967, NZ Listner 13 - Dec 1967 (5 weeks), DDD 13 of 1967, Australia Goset 19 - Nov 1967 (7 weeks), Holland 28 - Nov 1967 (4 weeks), US Radio 83 of 1967 (peak 9 5 weeks), Canada 83 of 1967, US CashBox 85 of 1967, Scrobulate 89 of 60s, US BB 98 of 1967, nuTsie 98 of 1960s, Rolling Stone 258, Acclaimed 426 (1967), RYM 11 of 1967 |
| 5 | The Who | Who Are You? | 1978 | Canada 8 - Sep 1978 (12 weeks), France 8 - Nov 1978 (1 week), Record World 9 - 1978, US Billboard 14 - Aug 1978 (15 weeks), Holland free40 14 of 1978, UK 18 - Jul 1978 (12 weeks), D.Marsh 18 of 1978, RIANZ 23 - Nov 1978 (7 weeks), POP 23 of 1978, TheQ 41, US CashBox 63 of 1978, Canada 65 of 1978, US Radio 105 of 1978 (peak 14 5 weeks), WXPN 767, RYM 91 of 1978 |
| 6 | The Who | Magic Bus | 1968 | Canada 1 - Jul 1968 (8 weeks), D.Marsh 8 of 1968, Keener 11 - Jul 1968 (5 weeks), Record World 13 - 1968, NZ Listner 13 - Nov 1968 (4 weeks), Australia Goset 21 - Sep 1968 (8 weeks), Germany 24 - Dec 1968 (1 month), US Billboard 25 - Aug 1968 (9 weeks), UK 26 - Oct 1968 (6 weeks), DDD 48 of 1968, Canada 75 of 1968, US CashBox 84 of 1968, KQV 109 of 1968, TheQ 361, WXPN 879, Acclaimed 2371 (1968), RYM 24 of 1968 |
| 7 | The Who | Pinball Wizard | 1969 | UK 4 - Mar 1969 (13 weeks), Keener 5 - May 1969 (6 weeks), Springbok 6 - May 1969 (6 weeks), NZ Listner 8 - May 1969 (8 weeks), D.Marsh 11 of 1969, Holland 12 - Apr 1969 (7 weeks), DDD 12 of 1969, Canada 13 - Apr 1969 (6 weeks), Record World 15 - 1969, US Billboard 19 - Apr 1969 (11 weeks), Scrobulate 56 of classic rock, POP 71 of 1969, US Radio 142 of 1969 (peak 19 3 weeks), UKMIX 647, WXPN 821, Acclaimed 1244 (1969), RYM 10 of 1969 |
| 8 | The Who | See Me, Feel Me | 1970 | France 1 - Nov 1970 (5 weeks), Holland 3 - Oct 1970 (13 weeks), Keener 6 - Oct 1970 (7 weeks), Belgium 6 - Dec 1970 (10 weeks), Canada 7 - Oct 1970 (7 weeks), Springbok 7 - Dec 1970 (12 weeks), Record World 9 - 1970, US Billboard 12 - Sep 1970 (13 weeks), D.Marsh 20 of 1970, Canada 67 of 1970, KQV 97 of 1970, US Radio 123 of 1970 (peak 12 2 weeks), RYM 39 of 1970 |
| 9 | The Who | You Better You Bet | 1981 | Canada 1 - Mar 1981 (12 weeks), Belgium 8 - Apr 1981 (7 weeks), UK 9 - Mar 1981 (8 weeks), Holland 9 - Mar 1981 (10 weeks), Holland free40 10 of 1981, Record World 12 - 1981, US Billboard 18 - Mar 1981 (15 weeks), Canada 42 of 1981, KROQ 60 of 1981, US CashBox 95 of 1981, US Radio 112 of 1981 (peak 17 3 weeks), RYM 154 of 1981 |
| 10 | The Who | Squeeze Box | 1976 | Canada RPM 1 for 1 week - Mar 1976, UK 10 - Jan 1976 (9 weeks), Canada 10 - Jan 1976 (12 weeks), Record World 11 - 1976, US Billboard 16 - Nov 1975 (16 weeks), Canada 21 of 1976, RIANZ 26 - Mar 1976 (3 weeks), DDD 98 of 1975, US BB 99 of 1976, US Radio 125 of 1976 (peak 16 4 weeks), OzNet 960, RYM 144 of 1975 |
| 11 | The Who | Behind Blue Eyes | 1971 | France 1 - Jan 1972 (7 weeks), POP 6 of 1971, Keener 8 - Nov 1971 (9 weeks), Record World 27 - 1971, DDD 31 of 1971, US Billboard 34 - Nov 1971 (11 weeks), Holland 34 - Apr 1972 (2 weeks), Scrobulate 35 of classic rock, TheQ 48, WXPN 250, RYM 6 of 1971 |
| 12 | The Who | Substitute | 1966 | Holland 3 - Apr 1966 (14 weeks), UK 5 - Mar 1966 (13 weeks), Germany 14 - Jun 1966 (1 month), DDD 61 of 1966, Virgin 92, Scrobulate 98 of 60s, UKMIX 710, OzNet 850, Acclaimed 1267 (1966), RYM 11 of 1966 |
| 13 | The Who | I'm a Boy | 1966 | UK 2 - Sep 1966 (13 weeks), NZ Listner 2 - Nov 1966 (8 weeks), Norway 4 - Oct 1966 (6 weeks), Holland 5 - Sep 1966 (10 weeks), Australia Goset 10 - Nov 1966 (15 weeks), Germany 14 - Nov 1966 (2 months), RYM 57 of 1966 |
| 14 | The Who | Pictures of Lily | 1967 | UK 4 - Apr 1967 (10 weeks), Holland 4 - May 1967 (10 weeks), Germany 5 - Jun 1967 (3 months), Australia Goset 8 - Jun 1967 (12 weeks), NZ Listner 14 - Aug 1967 (4 weeks), Flanders 17 - Jun 1967 (2 months), US Billboard 51 - Jul 1967 (6 weeks), Acclaimed 1336 (1967), RYM 29 of 1967 |
| 15 | The Who | Baba O'Riley | 1971 | TheQ 7, Holland 13 - Oct 1971 (7 weeks), DDD 13 of 1971, Scrobulate 17 of classic rock, Belgium 26 - Nov 1971 (1 week), nuTsie 50 of 1970s, WXPN 59, Rolling Stone 340, Acclaimed 873 (1971), RYM 1 of 1971, one of the Rock and Roll Hall of Fame 500 |
| 16 | The Who | Join Together | 1972 | UK 9 - Jun 1972 (9 weeks), France 9 - Oct 1972 (1 week), Switzerland 9 - Jul 1972 (10 weeks), US Billboard 17 - Jul 1972 (10 weeks), D.Marsh 19 of 1972, Record World 20 - 1972, Holland 27 - Jul 1972 (5 weeks), US Radio 149 of 1972 (peak 17 2 weeks), RYM 68 of 1972 |
| 17 | The Who | Summertime Blues | 1970 | France 10 - Jan 1970 (1 week), Record World 14 - 1970, D.Marsh 19 of 1970, Germany 22 - Sep 1970 (1 month), Holland 24 - Aug 1970 (4 weeks), US Billboard 27 - Jul 1970 (9 weeks), UK 38 - Aug 1970 (4 weeks), POP 63 of 1970, RYM 34 of 1970 |
| 18 | The Who | The Seeker | 1970 | Springbok 15 - Jul 1970 (5 weeks), Holland 17 - Apr 1970 (7 weeks), UK 19 - Apr 1970 (11 weeks), Germany 21 - Jul 1970 (1 month), Belgium 25 - May 1970 (2 weeks), Record World 30 - 1970, US Billboard 44 - Apr 1970 (7 weeks), RYM 42 of 1970 |
| 19 | The Who | Call Me Lightning | 1968 | Canada 8 - Mar 1968 (8 weeks), Keener 16 - Mar 1968 (4 weeks), NZ Listner 19 - Jul 1968 (2 weeks), Record World 24 - 1968, Australia Goset 29 - May 1968 (5 weeks), Holland 38 - May 1968 (3 weeks), US Billboard 40 - Mar 1968 (8 weeks), RYM 86 of 1968 |
| 20 | The Who | I Can't Explain | 1965 | Keener 4 - Jan 1965 (5 weeks), UK 8 - Feb 1965 (13 weeks), DDD 50 of 1965, Vinyl Surrender 62 (1965), US Billboard 93 - Mar 1965 (2 weeks), Acclaimed 236 (1965), Rolling Stone 371, RYM 1 of 1971 |
| 21 | The Who | I'm Free | 1969 | Keener 20 - Jun 1969 (5 weeks), Holland 23 - Aug 1969 (5 weeks), Germany 23 - Oct 1969 (1 month), Record World 29 - 1969, US Billboard 37 - Jul 1969 (8 weeks), RYM 48 of 1969, Guardian Rock 28 |
| 22 | The Who | 5:15 | 1973 | UK 20 - Oct 1973 (6 weeks), US Billboard 45 - Sep 1979 (7 weeks), DDD 110 of 1973, WXPN 570, Acclaimed 2218 (1973), RYM 54 of 1973 |
| 23 | The Who | Relay | 1973 | UK 21 - Jan 1973 (5 weeks), Holland 28 - Jan 1973 (4 weeks), Record World 35 - 1973, US Billboard 39 - Dec 1972 (8 weeks), RYM 155 of 1972 |
| 24 | The Who | Athena | 1982 | Canada 3 - Aug 1982 (12 weeks), US Billboard 28 - Sep 1982 (14 weeks), UK 40 - Oct 1982 (4 weeks), Canada 64 of 1982 |
| 25 | The Who | The Kids Are Alright | 1966 | NZ Listner 11 - Nov 1966 (5 weeks), Keener 17 - Jul 1966 (3 weeks), UK 41 - Sep 1966 (3 weeks), DDD 57 of 1965, RYM 47 of 1966 |
| 26 | The Who | Let's See Action | 1971 | France 9 - Dec 1971 (1 week), UK 16 - Oct 1971 (12 weeks), Holland 28 - Dec 1971 (4 weeks), RYM 69 of 1971 |
| 27 | The Who | The Real Me | 1974 | POP 72 of 1974, Scrobulate 81 of uk, US Billboard 92 - Feb 1974 (3 weeks), WXPN 697, RYM 149 of 1974 |
| 28 | The Who | Love, Reign O'er Me | 1973 | US Billboard 76 - Dec 1973 (5 weeks), Scrobulate 85 of hi fidelity, DDD 89 of 1973, WXPN 156, RYM 29 of 1973 |
| 29 | The Who | Anyway, Anyhow, Anywhere | 1965 | UK 10 - May 1965 (12 weeks), Holland 28 - Jul 1965 (4 weeks), RYM 47 of 1965 |
| 30 | The Who | Don't Let Go The Coat | 1981 | Canada 11 - Jul 1981 (7 weeks), UK 47 - May 1981 (4 weeks), US Billboard 84 - Jun 1981 (4 weeks) |
| 31 | The Who | Long Live Rock | 1979 | UK 48 - Apr 1979 (5 weeks), US Billboard 54 - Jun 1979 (6 weeks), DDD 98 of 1974 |
| 32 | The Who | A Legal Matter | 1966 | Holland 22 - Apr 1966 (6 weeks), UK 32 - Mar 1966 (6 weeks), RYM 90 of 1966 |
| 33 | The Who | Eminence Front | 1982 | US Billboard 68 - Dec 1982 (5 weeks), TheQ 322, RYM 145 of 1982 |
| 34 | The Who | Substitute (1976) | 1976 | UK 7 - Oct 1976 (7 weeks), France 10 - Dec 1976 (1 week) |
| 35 | The Who | Wire & Glass | 2006 | ODK Germany 58 - Aug 2006 (3 weeks), Switzerland 83 - Aug 2006 (1 week) |
| 36 | The Who | My Generation (1996) | 1996 | UK 31 - Jul 1996 (2 weeks) |
| 37 | The Who | I'm One | 1974 | Scrobulate 80 of uk, RYM 149 of 1974 |
| 38 | The Who | Join Together (Live) | 1990 | UK 100 - Mar 1990 (1 week) |
| 39 | The Who | Dogs | 1968 | UK 25 - Jun 1968 (5 weeks), RYM 86 of 1968 |
| 40 | The Who | We're Not Gonna Take It | 1969 | DDD 44 of 1969, RYM 48 of 1969 |
| 41 | The Who | Overture From Tommy | 1969 | DDD 70 of 1969, RYM 39 of 1970 |
| 42 | The Who | My Generation (1988) | 1988 | UK 68 - Feb 1988 (2 weeks) |
| 43 | The Who | Won't Get Fooled Again (1988) | 1988 | UK 91 - Jun 1988 (1 week) |
| 44 | The Who | Ready Steady Who | 1983 | UK 58 - Nov 1983 (2 weeks) |
| 45 | The Who | Twist & Shout | 1984 | UK 87 - Nov 1984 (2 weeks) |
| 46 | The Who | Bargain | 1971 | DDD 87 of 1971 |
| 47 | The Who | Mary-Ann With The Shaky Hands | 1967 | Australia Goset 19 - Nov 1967 (7 weeks) |
| 48 | The Who | The Last Time | 1967 | UK 44 - Jul 1967 (3 weeks) |
| 49 | The Who | Under My Thumb | 1967 | UK 44 - Jul 1967 (3 weeks) |
| 50 | The Who | One at a Time | 1982 | RYM 145 of 1982 |
| 51 | The Who | Had Enough | 1978 | RYM 91 of 1978 |
| 52 | The Who | Success Story | 1975 | RYM 144 of 1975 |
| 53 | The Who | Zoot Suit | 1964 | RYM 65 of 1964 |
| 54 | The Who | I'm the Face | 1964 | RYM 65 of 1964 |
| 55 | The Who | Water | 1973 | RYM 29 of 1973 |
| 56 | The Who | Baby Don't You Do It | 1972 | RYM 68 of 1972 |
| 57 | The Who | Waspman | 1972 | RYM 155 of 1972 |
| 58 | The Who | I Don't Even Know Myself | 1971 | RYM 2 of 1971 |
| 59 | The Who | Shout & Shimmy | 1965 | RYM 4 of 1965 |
| 60 | The Who | My Wife | 1971 | RYM 6 of 1971 |
| 61 | The Who | When I Was a Boy | 1971 | RYM 69 of 1971 |
| 62 | The Who | Bald Headed Woman | 1965 | RYM 38 of 1965 |
| 63 | The Who | Daddy Rolling Stone | 1965 | RYM 47 of 1965 |
| 64 | The Who | Instant Party | 1966 | RYM 11 of 1966 |
| 65 | The Who | The Ox | 1966 | RYM 47 of 1966 |
| 66 | The Who | In the City | 1966 | RYM 57 of 1966 |
| 67 | The Who | I've Been Away | 1966 | RYM 58 of 1966 |
| 68 | The Who | Someone's Coming | 1967 | RYM 11 of 1967 |
| 69 | The Who | Doctor! Doctor! | 1967 | RYM 29 of 1967 |
| 70 | The Who | Dr Jekyll & Mr Hyde | 1968 | RYM 24 of 1968 |
| 71 | The Who | Our Love Was, Is | 1968 | RYM 107 of 1968 |
| 72 | The Who | I Can't Reach You | 1968 | RYM 107 of 1968 |
| 73 | The Who | Dogs, Pt. 2 | 1969 | RYM 10 of 1969 |
| 74 | The Who | Heaven & Hell | 1970 | RYM 34 of 1970 |
| 75 | The Who | Here for More | 1970 | RYM 42 of 1970 |
| 76 | The Who | Young Man's Blues | 1970 | RYM 108 of 1970 |
| 77 | The Who | The Punk & the Godfather | unknown | Scrobulate 71 of hi fidelity |
| 78 | The Who | Helpless Dancer | unknown | Scrobulate 79 of uk |
| 79 | The Who | Go to the Mirror Boy! | unknown | one of the Rock and Roll Hall of Fame 500 |
The comments here are from the the MusicID impact site site. This version is not able to accept comments yet