Album artist 45 - The Who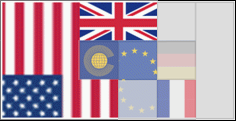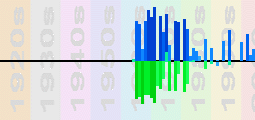 This page lists the album chart runs of The Who. A list of songs by The Who can be found here. The albums are listed with the most widely successful first.
The only member of the band with an individual entry is Pete Townshend.
| | | | | |
| --- | --- | --- | --- | --- |
| # | Artist | Album Title | Year | Chart Entries |
| 1 | The Who | Who's Next | 1971 | UK 1 - Sep 1971 (18 weeks), Grammy Hall of Fame in 2007 (1971), D.Marsh 1 of 1971, US 3 X Platinum (certified by RIAA in Feb 1993), BEA 2 of 1971, Billboard 4 - Aug 1971 (42 weeks) (11 weeks in top 10), Dutch 70s 4 - Sep 1971 (12 weeks), Australia Goset 4 - Oct 1971 (22 weeks), US 70s 5 - Sep 1971 (2 months), Norway 6 - Sep 1971 (14 weeks), WTMD 9, Fox101 10, WXPN 11 (1971), US BB 21 of 1971, NARM 22, RS100 22, Defin200 22 (1971), PopVortex 23 (1971), UK Radio2 25, DMDB 26, France (InfoDisc) 27 of 1971 (peak 2, 8 weeks), Rolling Stone 28, US CashBox 32 of 1971, Acclaimed 34 (1971), RS Reader's 36, Virgin 48, German RS100 58, Radio Caroline 247 (1971), RYM 2 of 1971, WFUV 29, KEXP 396, Xgau rating A (1971) |
| 2 | The Who | Tommy | 1969 | Grammy Hall of Fame in 1998 (1969), US 2 X Platinum (certified by RIAA in Feb 1993), UK 2 - Jun 1969 (10 weeks), US 70s 3 - Sep 1970 (5 months), Billboard 4 - Jun 1969 (126 weeks) (14 weeks in top 10), D.Marsh 5 of 1969, BEA 6 of 1969, US BB 13 of 1969, Dutch 70s 14 - Dec 1970 (14 weeks), US CashBox 23 of 1969, France (InfoDisc) 30 of 1969 (peak 2, 42 weeks), Fox101 30, WTMD 48, Virgin 52, ODK Germany 53 - Nov 2013 (1 week), Channel4 53, WXPN 55 (1969), RS Reader's 65, DMDB 73, PopVortex 83 (1969), Radio Caroline 90 (1969), Rolling Stone 96, Acclaimed 113 (1969), RYM 23 of 1969, WFUV 33, AVrev 61 |
| 3 | The Who | Quadrophenia | 1973 | UK 2 - Nov 1973 (16 weeks), Billboard 2 - Nov 1973 (40 weeks) (9 weeks in top 10), US Platinum (certified by RIAA in Feb 1993), BEA 3 of 1973, UK Gold (certified by BPI in Dec 1973), US 70s 5 - Nov 1973 (3 months), D.Marsh 5 of 1973, Austria 8 - Feb 1974 (3 months), Holland free40 8 of 1974, US BB 29 of 1973, Radio Caroline 29 (1973), Italy 34 of 1974, WXPN 41 (1973), US CashBox 46 of 1974, WTMD 61, RS Reader's 89, Rolling Stone 266, Acclaimed 418 (1973), RYM 12 of 1973, WFUV 52, AVrev 62, Xgau rating A- (1973) |
| 4 | The Who | Live At Leeds | 1970 | US 2 X Platinum (certified by RIAA in Feb 1993), UK 3 - Jun 1970 (22 weeks), Billboard 4 - May 1970 (44 weeks) (14 weeks in top 10), US 70s 4 - Jun 1970 (4 months), Australia Goset 4 - Sep 1970 (16 weeks), Dutch 70s 5 - Jul 1970 (25 weeks), US CashBox 12 of 1970, Norway 13 - Jul 1970 (5 weeks), US BB 17 of 1970, Australia (Kent) 21 of 1970 (peak 6), D.Marsh 22 of 1970, Italy 70 of 1970, Rolling Stone 170, WXPN 250 (1970), WTMD 273, Acclaimed 292 (1970), RYM 2 of 1970, Xgau rating B (1970) |
| 5 | The Who | Face Dances | 1981 | Canada 1 for 1 week - 1981, UK 2 - Mar 1981 (9 weeks), US Platinum (certified by RIAA in Sep 1981), Billboard 4 - Apr 1981 (20 weeks) (8 weeks in top 10), Sweden 17 - Apr 1981 (4 weeks), Norway 19 - Apr 1981 (11 weeks), ODK Germany 29 - Apr 1981 (8 weeks), Holland free40 29 of 1981, US BB 30 of 1981, US CashBox 34 of 1981, France (InfoDisc) 90 of 1981 (peak 12, 16 weeks), UK Silver (certified by BPI in Mar 1981), Xgau rating B+ (1981) |
| 6 | The Who | Who Are You | 1978 | US 2 X Platinum (certified by RIAA in Feb 1993), Billboard 2 - Sep 1978 (30 weeks) (10 weeks in top 10), US 70s 3 - Sep 1978 (3 months), UK Gold (certified by BPI in Oct 1978), UK 6 - Sep 1978 (9 weeks), D.Marsh 14 of 1978, Holland free40 15 of 1978, Norway 21 - Sep 1978 (1 week), US BB 24 of 1978, US CashBox 25 of 1978, Sweden 27 - Sep 1978 (4 weeks), ODK Germany 49 - Oct 1978 (1 week), Xgau rating B+ (1978) |
| 7 | The Who | Tommy: The Movie | 1975 | Billboard 2 - Mar 1975 (35 weeks) (11 weeks in top 10), US Gold (certified by RIAA in Mar 1975), UK Gold (certified by BPI in Oct 1975), France (InfoDisc) 5 of 1972 (peak 2, 51 weeks), Dutch 70s 6 - Dec 1972 (1 week), US CashBox 13 of 1975, US BB 15 of 1975, Norway 15 - Oct 1975 (3 weeks), UK 21 - Apr 1975 (23 weeks), Australia (Kent) 22 of 1975 (peak 6), Italy 26 of 1975, RYM 162 of 1975 |
| 8 | The Who | My Generation | 1965 | Library of Congress artifact added 2008 (1966), UK Gold (certified by BPI in Mar 1988), UK 5 - Dec 1965 (18 weeks), BEA 7 of 1965, Acclaimed 232 (1965), Rolling Stone 236, WTMD 574, RYM 29 of 1965 |
| 9 | The Who | The Who By Numbers | 1975 | US Platinum (certified by RIAA in Feb 1993), UK Gold (certified by BPI in Mar 1976), UK 7 - Oct 1975 (6 weeks), D.Marsh 7 of 1975, Billboard 8 - Oct 1975 (25 weeks) (4 weeks in top 10), Radio Caroline 13 (1975), US CashBox 59 of 1975, US BB 60 of 1975, France (InfoDisc) 77 of 1975 (peak 3, 19 weeks), WXPN 598 (1975), Acclaimed 1885 (1975), RYM 106 of 1975, Xgau rating B+ (1975) |
| 10 | The Who | The Who Sell Out | 1967 | D.Marsh 3 of 1968, UK 13 - Jan 1968 (12 weeks), Billboard 48 - Jan 1968 (23 weeks), Rolling Stone 113, Radio Caroline 117 (1967), Acclaimed 258 (1967), WTMD 771, WXPN 774 (1967), RYM 17 of 1967, KEXP 227 |
| 11 | The Who | The Kids Are Alright | 1979 | US Platinum (certified by RIAA in Oct 1979), Billboard 8 - Jun 1979 (25 weeks) (3 weeks in top 10), US 70s 9 - Aug 1979 (1 month), UK 26 - Jun 1979 (13 weeks), D.Marsh 26 of 1979, US BB 53 of 1979, US CashBox 64 of 1979, Holland free40 76 of 1979, UK Silver (certified by BPI in Jul 1979), RYM 38 of 1979, Xgau rating B (1979) |
| 12 | The Who | A Quick One | 1966 | UK 4 - Dec 1966 (17 weeks), Norway 19 - Jan 1967 (1 week), D.Marsh 25 of 1967, Billboard 67 - May 1967 (22 weeks), Rolling Stone 383, Acclaimed 1866 (1966), RYM 57 of 1966 |
| 13 | The Who | It's Hard | 1982 | US Gold (certified by RIAA in Nov 1982), Billboard 8 - Sep 1982 (32 weeks) (7 weeks in top 10), UK 11 - Sep 1982 (5 weeks), Holland free40 26 of 1982, Norway 28 - Sep 1982 (2 weeks), US BB 34 of 1982, US CashBox 44 of 1982, Xgau rating C (1982) |
| 14 | The Who | Endless Wire | 2006 | UK Gold (certified by BPI in Nov 2006), Billboard 7 - Nov 2006 (8 weeks) (1 week in top 10), UK 9 - Nov 2006 (3 weeks), Norway 23 - Nov 2006 (1 week), ODK Germany 34 - Nov 2006 (4 weeks), Switzerland 50 - Nov 2006 (3 weeks), US BB 145 of 2006 |
| 15 | The Who | Meaty, Beaty, Big & Bouncy | 1971 | US Platinum (certified by RIAA in Feb 1993), UK 9 - Dec 1971 (18 weeks), Billboard 11 - Nov 1971 (21 weeks), Australia Goset 19 - Jun 1972 (3 weeks), US BB 55 of 1971, RS100 99, Xgau rating A- (1971) |
| 16 | The Who | The Ultimate Collection | 2002 | US Platinum (certified by RIAA in Mar 2008), UK Gold (certified by BPI in Nov 2002), Norway 11 - May 2008 (6 weeks), UK 17 - Nov 2002 (2 weeks), Billboard 31 - Jun 2002 (11 weeks) |
| 17 | The Who | Odds & Sods | 1974 | US Gold (certified by RIAA in Dec 1974), UK 10 - Oct 1974 (4 weeks), Billboard 15 - Oct 1974 (15 weeks), D.Marsh 17 of 1974, UK Silver (certified by BPI in Nov 1974), Xgau rating B (1974) |
| 18 | The Who | Who's Better, Who's Best | 1988 | US Gold (certified by RIAA in Feb 1993), UK Gold (certified by BPI in Mar 1988), UK 10 - Mar 1988 (11 weeks) |
| 19 | The Who | My Generation - The Very Best Of The Who | 1996 | US Gold (certified by RIAA in Jun 2002), UK Gold (certified by BPI in Nov 1996), UK 11 - Aug 1996 (6 weeks) |
| 20 | The Who | Greatest Hits | 2010 | US 2 X Platinum (certified by RIAA in Feb 1993), Billboard 56 - Jan 2010 (14 weeks) |
| 21 | The Who | 30 Years Of Maximum R&b | 1994 | US Gold (certified by RIAA in Jun 2002), UK 48 - Jul 1994 (1 week), Billboard 170 - Jul 1994 (1 week) |
| 22 | The Who | Ready Steady Who | 1966 | UK EP 1 - Nov 1966 |
| 23 | The Who | Live at the Isle of Wight Festival 1970 | 1996 | Canada Platinum (certified by CRIA in Feb 2005), Billboard 194 - Nov 1996 (1 week), RYM 19 of 1996 |
| 24 | The Who | Quadrophenia Soundtrack | 1979 | UK 23 - Oct 1979 (15 weeks), Billboard 46 - Oct 1979 (16 weeks), UK Silver (certified by BPI in Nov 1979), Xgau rating B (1979) |
| 25 | The Who | Hooligans | 1981 | US Gold (certified by RIAA in Feb 1993), Billboard 52 - Oct 1981 (18 weeks) |
| 26 | The Who | The Story Of The Who | 1976 | UK 2 - Oct 1976 (18 weeks), UK Gold (certified by BPI in Oct 1976) |
| 27 | The Who | Magic Bus - The Who On Tour | 1968 | D.Marsh 20 of 1968, Billboard 39 - Oct 1968 (10 weeks) |
| 28 | The Who | BBC Sessions | 2000 | UK 24 - Feb 2000 (1 week), Billboard 101 - Mar 2000 (3 weeks), RYM 173 of 2000 |
| 29 | The Who | Join Together | 1990 | UK 59 - Mar 1990 (1 week), Billboard 188 - Apr 1990 (2 weeks) |
| 30 | The Who | Who's Last | 1984 | UK 48 - Nov 1984 (4 weeks), Billboard 81 - Dec 1984 (13 weeks) |
| 31 | The Who | The Who | 1967 | Norway 2 - Jan 1967 (11 weeks) |
| 32 | The Who | The Who Collection | 1985 | UK Gold (certified by BPI in Dec 1988), UK 44 - Oct 1985 (10 weeks) |
| 33 | The Who | Live At The Royal Albert Hall | 2003 | ODK Germany 43 - Jul 2003 (4 weeks), UK 72 - Jul 2003 (1 week) |
| 34 | The Who | Who's Missing | 1986 | Billboard 116 - Jan 1986 (8 weeks) |
| 35 | The Who | The Who's Greatest Hits | 1983 | Billboard 94 - May 1983 (13 weeks) |
| 36 | The Who | Now & Then - Greatest Hits 1964-2004 | 2004 | Billboard 57 - Apr 2004 (7 weeks) |
| 37 | The Who | Quadrophenia - The Director's Cut | 2011 | ODK Germany 42 - Nov 2011 (4 weeks) |
| 38 | The Who | The Best Of The Who | 1970 | France (InfoDisc) 46 of 1970 (peak 15, 24 weeks) |
| 39 | The Who | Greatest Hits & More | 2010 | UK 20 - Jun 2010 (4 weeks) |
| 40 | The Who | Then & Now | 2004 | UK 5 - May 2004 (41 weeks) |
| 41 | The Who | Magic Bus-The Who On Tour / The Who Sings My Generation | 1974 | Billboard 185 - Dec 1974 (4 weeks) |
| 42 | The Who | The Studio Albums | 2012 | ODK Germany 79 - Dec 2012 (1 week) |
| 43 | The Who | Opus Collection | 2012 | Billboard 161 - Nov 2012 (1 week) |
| 44 | The Who | Live In Hyde Park | 2015 | ODK Germany 32 - Nov 2015 (1 week) |
| 45 | The Who | The Who Hits 50! | 2014 | Billboard 93 - Nov 2014 (9 weeks) |
| 46 | The Who | Quadrophenia: Live In London | 2014 | Billboard 118 - Jun 2014 (1 week) |
| 47 | The Who | Best Of | 1992 | France (InfoDisc) 100 of 1992 (peak 1, 6 weeks) |
| 48 | The Who | 20th Century Masters - The Best Of The Who | unknown | US Platinum (certified by RIAA in Mar 2008) |
In addition to the above listed albums The Who also contributed to the following entries:
The comments here are from the the MusicID impact site site. This version is not able to accept comments yet