Song artist 464 - Roxy Music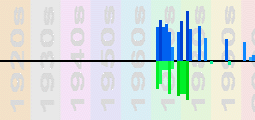 This page lists the song chart entries of Roxy Music.A list of the hit albums by Roxy Music is also available. The songs are listed with the most widely successful first.
Originally formed in 1970 by teacher Bryan Ferry and Brian Eno. Eno left in the mid 1970s.
| | | | | |
| --- | --- | --- | --- | --- |
| # | Artist | Song Title | Year | Chart Entries |
| 1 | Roxy Music | Love is the Drug | 1976 | France 1 - Oct 1975 (7 weeks), UK 2 - Oct 1975 (10 weeks), Canada 6 - Feb 1976 (10 weeks), Holland free40 7 of 1976, D.Marsh 7 of 1976, Holland 8 - Mar 1976 (10 weeks), Belgium 13 - Apr 1976 (5 weeks), DDD 17 of 1975, RIANZ 24 - Mar 1976 (5 weeks), Record World 28 - 1976, US Billboard 30 - Dec 1975 (14 weeks), POP 37 of 1976, Canada 50 of 1976, Belgium 227 of all time, Acclaimed 493 (1975), OzNet 770, UK Silver (certified by BPI in Nov 1976), RYM 4 of 1975, one of the Rock and Roll Hall of Fame 500 |
| 2 | Roxy Music | Jealous Guy | 1981 | UK 1 - Feb 1981 (11 weeks), Australia 1 for 4 weeks - May 1981, Springbok 3 - Apr 1981 (12 weeks), Switzerland 4 - Mar 1981 (9 weeks), Australia 4 of 1981, UK Gold (certified by BPI in Mar 1981), Belgium 5 - Mar 1981 (11 weeks), France 6 - Mar 1981 (1 week), Austria 6 - May 1981 (3 months), Norway 6 - Apr 1981 (9 weeks), Holland 7 - Mar 1981 (10 weeks), Sweden (alt) 18 - Apr 1981 (2 weeks), ODK Germany 19 - Mar 1981 (22 weeks), Germany 30 - Apr 1981 (1 month), Holland free40 69 of 1981, RYM 19 of 1981 |
| 3 | Roxy Music | More Than This | 1982 | Spain 1 for 1 week - Jul 1982, Norway 2 - May 1982 (21 weeks), UK 6 - Apr 1982 (8 weeks), Switzerland 6 - May 1982 (9 weeks), France 10 - May 1982 (1 week), Belgium 13 - Apr 1982 (5 weeks), Sweden (alt) 17 - Jun 1982 (2 weeks), Holland 24 - Apr 1982 (4 weeks), ODK Germany 24 - Apr 1982 (17 weeks), Italy 77 of 1982, WXPN 499, UK Silver (certified by BPI in May 1982), RYM 7 of 1982 |
| 4 | Roxy Music | Dance Away | 1979 | Eire 1 for 1 week - Jun 1979, UK 2 - Apr 1979 (14 weeks), France 4 - Feb 1979 (1 week), UK Gold (certified by BPI in Jun 1979), Holland 6 - Jun 1979 (9 weeks), RIANZ 10 - Jun 1979 (13 weeks), Belgium 12 - Jun 1979 (8 weeks), Sweden (alt) 20 - Oct 1979 (2 weeks), ODK Germany 30 - Jul 1979 (12 weeks), US Billboard 44 - Apr 1979 (9 weeks), Holland free40 62 of 1979, RYM 71 of 1979 |
| 5 | Roxy Music | Virginia Plain | 1972 | UK 4 - Aug 1972 (12 weeks), Austria 16 - Jan 1973 (2 months), Holland 21 - Oct 1972 (11 weeks), Germany 26 - Nov 1972 (1 month), Scrobulate 28 of glam rock, 52 in 2FM list, DDD 52 of 1972, Holland free40 68 of 1977, Acclaimed 145 (1972), UKMIX 815, RYM 2 of 1972, Guardian Rock 54 |
| 6 | Roxy Music | Avalon | 1982 | Holland 3 - Jun 1982 (9 weeks), Belgium 5 - Jul 1982 (8 weeks), UK 13 - Jun 1982 (6 weeks), Poland 18 - Jul 1982 (9 weeks), Sweden (alt) 19 - Oct 1982 (2 weeks), Holland free40 30 of 1982, ODK Germany 45 - Jul 1982 (11 weeks), Scrobulate 88 of list, Belgium 188 of all time, WXPN 381, RYM 19 of 1982 |
| 7 | Roxy Music | Over You | 1980 | UK 5 - May 1980 (9 weeks), Holland 17 - Jun 1980 (5 weeks), Belgium 23 - Jul 1980 (2 weeks), ODK Germany 31 - Jul 1980 (15 weeks), Holland free40 53 of 1980, US Billboard 80 - Aug 1980 (4 weeks), OzNet 448, UK Silver (certified by BPI in Jun 1980), RYM 46 of 1980 |
| 8 | Roxy Music | Take a Chance With Me | 1982 | Canada 7 - Jul 1982 (11 weeks), Belgium 13 - Oct 1982 (5 weeks), Holland 18 - Sep 1982 (4 weeks), UK 26 - Sep 1982 (6 weeks), Poland 26 - Oct 1982 (4 weeks), Holland free40 51 of 1982, ODK Germany 68 - Nov 1982 (2 weeks), RYM 26 of 1982 |
| 9 | Roxy Music | Same Old Scene | 1980 | France 1 - Nov 1980 (5 weeks), UK 12 - Nov 1980 (7 weeks), Belgium 23 - Dec 1980 (1 week), Holland free40 27 of 1980, Holland 34 - Jan 1981 (3 weeks), RYM 27 of 1980 |
| 10 | Roxy Music | Angel Eyes | 1979 | France 3 - Sep 1979 (3 weeks), UK 4 - Aug 1979 (11 weeks), Belgium 5 - Sep 1979 (9 weeks), Holland 10 - Aug 1979 (8 weeks), Holland free40 32 of 1979, RIANZ 50 - Oct 1979 (1 week), UK Silver (certified by BPI in Sep 1979) |
| 11 | Roxy Music | Oh Yeah (On The Radio) | 1980 | UK 5 - Aug 1980 (8 weeks), Springbok 12 - Dec 1980 (11 weeks), ODK Germany 14 - Nov 1980 (20 weeks), Germany 16 - Jan 1981 (2 months), Holland free40 55 of 1980, RYM 97 of 1980 |
| 12 | Roxy Music | Trash | 1979 | Belgium 20 - Jun 1979 (1 week), Holland free40 35 of 1979, Holland 36 - Apr 1979 (2 weeks), UK 40 - Mar 1979 (6 weeks), RYM 191 of 1979 |
| 13 | Roxy Music | Do the Strand | 1973 | Holland 24 - Jul 1973 (5 weeks), Scrobulate 72 of glam rock, RYM 5 of 1973, Guardian Rock 55 |
| 14 | Roxy Music | Pyjamarama | 1973 | UK 10 - Mar 1973 (12 weeks), Acclaimed 1874 (1973), RYM 11 of 1973 |
| 15 | Roxy Music | Virginia Plain (1977) | 1977 | UK 11 - Oct 1977 (6 weeks), Belgium 19 - Dec 1977 (2 weeks) |
| 16 | Roxy Music | The Main Thing | 1982 | KROQ 104 of 1982, RYM 26 of 1982 |
| 17 | Roxy Music | All I Want is You | 1974 | UK 12 - Oct 1974 (8 weeks), RYM 8 of 1974 |
| 18 | Roxy Music | Street Life | 1973 | UK 9 - Nov 1973 (12 weeks), RYM 24 of 1973 |
| 19 | Roxy Music | Both Ends Burning | 1975 | UK 25 - Dec 1975 (7 weeks), RYM 23 of 1975 |
| 20 | Roxy Music | Love Is The Drug (1996) | 1996 | UK 33 - Apr 1996 (2 weeks) |
| 21 | Roxy Music | The Space Between | 1982 | KROQ 29 of 1982 |
| 22 | Roxy Music | Love Is The Drug (Live) | 1990 | UK 87 - Oct 1990 (2 weeks) |
| 23 | Roxy Music | Mother of Pearl | 1973 | Acclaimed 1584 (1973) |
| 24 | Roxy Music | Little Girl | 1979 | France 10 - Jul 1979 (1 week) |
| 25 | Roxy Music | Ladytron | 1972 | Vinyl Surrender 175 (1972) |
| 26 | Roxy Music | India | 1982 | RYM 7 of 1982 |
| 27 | Roxy Music | Always Unknowing | 1982 | RYM 19 of 1982 |
| 28 | Roxy Music | To Turn You On | 1981 | RYM 19 of 1981 |
| 29 | Roxy Music | Cry, Cry, Cry | 1979 | RYM 71 of 1979 |
| 30 | Roxy Music | Trash 2 | 1979 | RYM 191 of 1979 |
| 31 | Roxy Music | Lover | 1980 | RYM 27 of 1980 |
| 32 | Roxy Music | Manifesto | 1980 | RYM 46 of 1980 |
| 33 | Roxy Music | South Downs | 1980 | RYM 97 of 1980 |
| 34 | Roxy Music | Sultanesque | 1975 | RYM 4 of 1975 |
| 35 | Roxy Music | For Your Pleasure | 1975 | RYM 23 of 1975 |
| 36 | Roxy Music | Editions of You | 1973 | RYM 5 of 1973 |
| 37 | Roxy Music | Your Application's Failed | 1974 | RYM 8 of 1974 |
| 38 | Roxy Music | The Numberer | 1972 | RYM 2 of 1972 |
| 39 | Roxy Music | The Pride & the Pain | 1973 | RYM 11 of 1973 |
| 40 | Roxy Music | The Thrill of It All | 1974 | RYM 42 of 1974 |
| 41 | Roxy Music | Hula-Kula | 1973 | RYM 24 of 1973 |
The comments here are from the the MusicID impact site site. This version is not able to accept comments yet