Album artist 153 - Roxy Music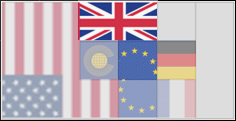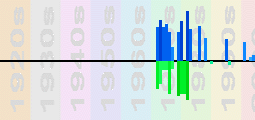 This page lists the album chart runs of Roxy Music. A list of songs by Roxy Music can be found here. The albums are listed with the most widely successful first.
Originally formed in 1970 by teacher Bryan Ferry and Brian Eno. Eno left in the mid 1970s.
| | | | | |
| --- | --- | --- | --- | --- |
| # | Artist | Album Title | Year | Chart Entries |
| 1 | Roxy Music | Avalon | 1982 | UK 1 - Jun 1982 (57 weeks), Norway 1 - Jun 1982 (27 weeks), Sweden 1 - Jun 1982 (36 weeks), Australia num 1 for 3 weeks - Jul 1982, New Zealand 1 for 5 - Jun 1982, US Platinum (certified by RIAA in Dec 1992), UK Platinum (certified by BPI in Jun 1982), ODK Germany 4 - Jun 1982 (32 weeks) (7 weeks in top 10), Germany 4 - Jun 1982 (16 weeks), Germany Gold (certified by BMieV in 1984), Austria 5 - Jul 1982 (4 months), Australia (Kent) 5 of 1982 (peak 1), France (InfoDisc) 5 of 1982 (peak 4, 75 weeks), BEA 5 of 1982, Melody Maker 7 of 1982, Holland free40 9 of 1982, Italy 49 of 1982, Billboard 53 - Jun 1982 (27 weeks), WXPN 108 (1982), WTMD 214, Rolling Stone 307, Acclaimed 377 (1982), RYM 38 of 1982, KEXP 250, Xgau rating A- (1982) |
| 2 | Roxy Music | Flesh + Blood | 1980 | UK 1 - May 1980 (60 weeks), New Zealand 1 for 2 - Aug 1980, UK Platinum (certified by BPI in Oct 1980), Germany Gold (certified by BMieV in 1981), ODK Germany 6 - Jul 1980 (65 weeks) (3 weeks in top 10), Germany 6 - Jun 1980 (12 weeks), Norway 6 - Jun 1980 (20 weeks), Sweden 7 - Jun 1980 (14 weeks), Austria 15 - Jul 1980 (1 month), France (InfoDisc) 25 of 1980 (peak 3, 60 weeks), Holland free40 32 of 1980, Billboard 35 - Jun 1980 (19 weeks), RYM 175 of 1980, Xgau rating B (1980) |
| 3 | Roxy Music | Siren | 1975 | UK 4 - Nov 1975 (17 weeks), UK Gold (certified by BPI in Apr 1976), D.Marsh 4 of 1975, Sweden 8 - Nov 1975 (6 weeks), Norway 15 - Nov 1975 (5 weeks), Billboard 50 - Nov 1975 (20 weeks), RS100 84, Rolling Stone 371, Acclaimed 570 (1975), WXPN 826 (2001), RYM 54 of 1975, KEXP 779, Xgau rating A- (1975) |
| 4 | Roxy Music | Street Life - 20 Greatest Hits | 1986 | UK 1 - Apr 1986 (77 weeks), New Zealand 1 for 3 - Jul 1986, UK Platinum (certified by BPI in Apr 1986), Switzerland 12 - May 1986 (6 weeks), ODK Germany 14 - May 1986 (11 weeks), Germany 14 - May 1986 (3 weeks), Austria 23 - Jun 1986 (1 month), Billboard 100 - Aug 1989 (11 weeks), Xgau rating B+ (1989) |
| 5 | Roxy Music | Country Life | 1974 | UK 3 - Nov 1974 (10 weeks), UK Gold (certified by BPI in Mar 1975), Austria 10 - Dec 1974 (2 months), Norway 15 - Jan 1975 (3 weeks), D.Marsh 20 of 1975, Billboard 37 - Jan 1975 (15 weeks), Rolling Stone 387, Acclaimed 779 (1974), RYM 49 of 1974, KEXP 715, Xgau rating B+ (1974) |
| 6 | Roxy Music | For Your Pleasure | 1973 | UK 4 - Apr 1973 (27 weeks), UK Gold (certified by BPI in Nov 1973), Austria 9 - Jul 1973 (1 month), Norway 15 - May 1973 (4 weeks), German RS100 44, Acclaimed 94 (1973), Billboard 193 - Jul 1973 (2 weeks), Rolling Stone 394, RYM 17 of 1973, Xgau rating B (1973) |
| 7 | Roxy Music | Roxy Music | 1972 | UK Gold (certified by BPI in Jan 1976), UK 10 - Jul 1972 (16 weeks), Norway 23 - Sep 1972 (1 week), Vinyl Surrender 64 of all time, Guiness 96, Acclaimed 207 (1972), Radio Caroline 271 (1972), WTMD 426, RYM 42 of 1972, Xgau rating B+ (1972) |
| 8 | Roxy Music | Stranded | 1973 | UK 1 - Dec 1973 (17 weeks), UK Gold (certified by BPI in Jan 1974), Norway 14 - Jan 1974 (6 weeks), Billboard 186 - May 1974 (4 weeks), Acclaimed 588 (1973), RYM 59 of 1973, Xgau rating B+ (1974) |
| 9 | Roxy Music | Viva! Roxy Music - The Live Roxy Music Album | 1976 | UK 6 - Jul 1976 (12 weeks), Sweden 9 - Aug 1976 (10 weeks), Norway 10 - Aug 1976 (7 weeks), D.Marsh 25 of 1976, Billboard 81 - Aug 1976 (7 weeks), UK Silver (certified by BPI in Feb 1977), RYM 126 of 1976, Xgau rating B (1976) |
| 10 | Roxy Music | Manifesto | 1979 | UK Gold (certified by BPI in Jun 1979), UK 7 - Mar 1979 (33 weeks), Holland free40 10 of 1979, Sweden 11 - Mar 1979 (12 weeks), Billboard 23 - Mar 1979 (16 weeks), Austria 25 - Apr 1979 (1 month), ODK Germany 37 - Apr 1979 (1 week), Xgau rating A- (1979) |
| 11 | Roxy Music | Roxy Music - The Atlantic Years (1973-1980) | 1983 | UK Gold (certified by BPI in Dec 1983), UK 23 - Nov 1983 (25 weeks), ODK Germany 62 - Dec 1983 (1 week), Billboard 183 - Jan 1984 (6 weeks), Xgau rating B+ (1983) |
| 12 | Roxy Music | The Ultimate Collection | 1988 | UK 3 x Platinum (certified by BPI in Nov 1994), UK 6 - Nov 1988 (35 weeks), Sweden 23 - Nov 1988 (4 weeks), ODK Germany 43 - Dec 1988 (11 weeks) |
| 13 | Roxy Music | More Than This - The Best Of Bryan Ferry & Roxy Music | 1995 | UK Platinum (certified by BPI in Oct 1998), Norway 4 - Nov 1995 (15 weeks), UK 15 - Nov 1995 (15 weeks), Sweden 31 - Nov 1995 (3 weeks), ODK Germany 91 - Jan 1996 (3 weeks) |
| 14 | Roxy Music | Musique, The High Road | 1983 | Sweden 22 - Apr 1983 (4 weeks), ODK Germany 25 - Apr 1983 (7 weeks), UK 27 - Mar 1983 (7 weeks), Billboard 67 - Apr 1983 (22 weeks), Xgau rating B+ (1983) |
| 15 | Roxy Music | The Best Of Roxy Music | 2001 | UK Gold (certified by BPI in Sep 2003), UK 12 - Jun 2001 (2 weeks), ODK Germany 19 - Jul 2001 (11 weeks), Austria 34 - Jul 2001 (1 month), Switzerland 35 - Jun 2001 (2 weeks) |
| 16 | Roxy Music | Roxy Music's Greatest Hits | 1977 | UK Gold (certified by BPI in Jan 1978), UK 20 - Nov 1977 (11 weeks), Xgau rating A (1977) |
| 17 | Roxy Music | The Platinum Collection | 2004 | UK 17 - Jun 2004 (4 weeks), UK Silver (certified by BPI in Jun 2004) |
| 18 | Roxy Music | Roxy Music Live | 2003 | ODK Germany 100 - Jul 2003 (1 week), RYM 110 of 2003 |
| 19 | Roxy Music | The Complete Studio Recordings | 2012 | ODK Germany 20 - Aug 2012 (2 weeks) |
The comments here are from the the MusicID impact site site. This version is not able to accept comments yet