Song artist 30 - Rihanna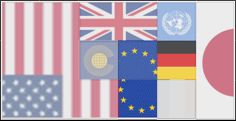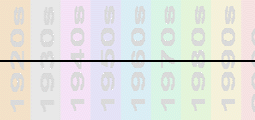 This page lists the song chart entries of Rihanna.A list of the hit albums by Rihanna is also available. The songs are listed with the most widely successful first.
This is the Barbadian singer Robyn Rihanna Fenty, not the British singer Rhianna (born Rhianna Hannah Louise Kenny).
| | | | | |
| --- | --- | --- | --- | --- |
| # | Artist | Song Title | Year | Chart Entries |
| 1 | Rihanna | Don't Stop the Music | 2007 | Holland 1 - Nov 2007 (20 weeks), Austria 1 - Oct 2007 (7 months), Switzerland 1 - Oct 2007 (55 weeks), Belgium 1 - Nov 2007 (26 weeks), ODK Germany 1 - Sep 2007 (44 weeks) (2 weeks at number 1) (18 weeks in top 10), Germany 2000s 1 - Sep 2007 (19 weeks), Australia 1 for 4 weeks - Feb 2008, Europe 1 for 3 weeks - Nov 2007, Euro Digital (Billboard) 1 for 2 weeks - Feb 2008, Germany 1 for 2 weeks - Oct 2007, Spain 1 for 3 weeks - Feb 2008, US (Sup) 3 x Platinum (certified by RIAA in Oct 2010), US Billboard 3 - Dec 2007 (30 weeks), UK 4 - Dec 2007 (73 weeks), Sweden 6 - Dec 2007 (21 weeks), Norway 7 - Dec 2007 (21 weeks), Europe 7 of the 2000s (2007), Italy 8 of 2008, Switzerland 10 of 2007, POP 11 of 2008, Australia (ARIA) 12 of 2008, US Mediabase 14 of 2008, US BB 17 of 2008, ARC 19 of 2008 (peak 2 23 weeks), US Radio 23 of 2008 (peak 3 17 weeks), Brazil 44 of 2008, UK Silver (certified by BPI in Feb 2008), the MusicID revenue site song 9 of 2008 |
| 2 | Rihanna | Only girl (in the world) | 2010 | UK 1 - Nov 2010 (46 weeks), US Billboard 1 - Sep 2010 (27 weeks), Eire 1 for 3 weeks - Nov 2010, Canada Billboard 1 for 4 weeks - Oct 2010, New Zealand 1 for 1 week - Sep 2010, Euro Digital (Billboard) 1 for 5 weeks - Nov 2010, US (Sup) 2 x Platinum (certified by RIAA in Apr 2011), ODK Germany 2 - Oct 2010 (48 weeks) (13 weeks in top 10), Germany 2000s 2 - Oct 2010 (14 weeks), Australia (ARIA) 7 of 2010, POP 7 of 2010, US Radio 10 of 2010 (peak 1 20 weeks), ARC 16 of 2010 (peak 1 22 weeks), Italy 17 of 2010, US Mediabase 21 of 2011, US BB 40 of 2011, the MusicID revenue site song 28 of 2010 |
| 3 | Rihanna | SOS (Rescue Me) | 2006 | US Billboard 1 - Feb 2006 (28 weeks), Australia 1 for 8 weeks - Apr 2006, Europe 1 for 3 weeks - May 2006, UK 2 - Apr 2006 (13 weeks), Belgium 2 - Apr 2006 (14 weeks), Germany 2 - Apr 2006 (3 months), ODK Germany 2 - May 2006 (20 weeks) (7 weeks in top 10), US Platinum (certified by RIAA in Jan 2007), Switzerland 3 - May 2006 (33 weeks), Norway 3 - Apr 2006 (11 weeks), Holland 4 - Apr 2006 (13 weeks), POP 4 of 2006, Austria 5 - May 2006 (4 months), France 6 - Mar 2006 (1 week), Scrobulate 7 of rnb, US Radio 8 of 2006 (peak 1 22 weeks), ARC 11 of 2006 (peak 1 25 weeks), Sweden 12 - Apr 2006 (19 weeks), Australia (ARIA) 13 of 2006, Japan (Tokyo) 14 - Mar 2006 (13 weeks), US BB 19 of 2006, Switzerland 20 of 2006, Italy 59 of 2006, Japan (Osaku) 85 of 2006 (peak 17 18 weeks), RYM 83 of 2006, the MusicID revenue site song 14 of 2006, Party 103 of 2007 |
| 4 | Rihanna | Disturbia | 2008 | US Billboard 1 - Jul 2008 (37 weeks), New Zealand 1 for 3 weeks - Aug 2008, Spain 1 for 2 weeks - Feb 2009, US (Sup) 3 x Platinum (certified by RIAA in Mar 2009), Belgium 2 - Sep 2008 (16 weeks), UK 3 - Jun 2008 (36 weeks), Norway 3 - Aug 2008 (19 weeks), Sweden 4 - Jul 2008 (18 weeks), Switzerland 4 - Aug 2008 (41 weeks), ARC 5 of 2008 (peak 1 28 weeks), Austria 5 - Oct 2008 (6 months), ODK Germany 5 - Oct 2008 (23 weeks) (6 weeks in top 10), Germany 2000s 5 - Oct 2008 (8 weeks), Brazil 9 of 2008, US Radio 10 of 2008 (peak 1 22 weeks), Holland 10 - Aug 2008 (17 weeks), US BB 16 of 2008, US Mediabase 20 of 2008, Switzerland 21 of 2008, Australia (ARIA) 22 of 2008, Acclaim Year 44 of 2008, Europe 52 of the 2000s (2008), POP 57 of 2008, Italy 61 of 2008, nuTsie 65 of 2000s, the MusicID revenue site song 7 of 2008 |
| 5 | Rihanna | Take a Bow | 2008 | UK 1 - May 2008 (27 weeks), US Billboard 1 - Apr 2008 (27 weeks), Eire 1 for 4 weeks - May 2008, Canada Billboard 1 for 1 week - May 2008, US (Sup) 2 x Platinum (certified by RIAA in Nov 2009), Holland 3 - Jun 2008 (15 weeks), US Radio 5 of 2008 (peak 1 22 weeks), Norway 5 - Jun 2008 (6 weeks), Austria 6 - Jun 2008 (5 months), ODK Germany 6 - Jun 2008 (23 weeks) (7 weeks in top 10), Germany 2000s 6 - Jun 2008 (10 weeks), Sweden 7 - May 2008 (16 weeks), Switzerland 7 - May 2008 (29 weeks), US Mediabase 10 of 2008, US BB 12 of 2008, ARC 12 of 2008 (peak 1 25 weeks), Belgium 13 - Jun 2008 (12 weeks), Australia (ARIA) 25 of 2008, Brazil 26 of 2008, POP 28 of 2008, UK Silver (certified by BPI in Oct 2008), the MusicID revenue site song 8 of 2008 |
| 6 | Rihanna | Pon De Replay | 2005 | New Zealand 1 for 1 week - Oct 2005, UK 2 - Sep 2005 (16 weeks), US Billboard 2 - Jun 2005 (27 weeks), US Platinum (certified by RIAA in Oct 2007), Switzerland 3 - Sep 2005 (41 weeks), Norway 3 - Sep 2005 (15 weeks), Belgium 4 - Sep 2005 (18 weeks), Japan (Tokyo) 5 - Jun 2005 (19 weeks), Austria 5 - Sep 2005 (4 months), Germany 5 - Sep 2005 (3 months), POP 5 of 2005, ODK Germany 6 - Sep 2005 (18 weeks) (6 weeks in top 10), Scrobulate 6 of rnb, ARC 8 of 2005 (peak 1 22 weeks), US Radio 12 of 2005 (peak 2 20 weeks), US BB 18 of 2005, Holland 18 - Sep 2005 (10 weeks), Switzerland 19 of 2005, Japan (Osaku) 24 of 2005 (peak 2 16 weeks), Sweden 25 - Dec 2005 (5 weeks), Australia 28 of 2005, Italy 58 of 2005, Germany 207 of the 2000s (peak 6 12 weeks), RYM 169 of 2005, the MusicID revenue site song 14 of 2005, Party 158 of 2007 |
| 7 | Rihanna | Rude boy | 2010 | US Billboard 1 - Feb 2010 (22 weeks), Euro Digital (Billboard) 1 for 3 weeks - Mar 2010, US (Sup) 2 x Platinum (certified by RIAA in Aug 2010), UK 2 - Jan 2010 (36 weeks), ODK Germany 4 - Mar 2010 (21 weeks) (3 weeks in top 10), Germany 2000s 4 - Mar 2010 (6 weeks), US BB 15 of 2010, US Mediabase 21 of 2010, US Radio 23 of 2010 (peak 1 16 weeks), ARC 28 of 2010 (peak 1 21 weeks), Australia (ARIA) 33 of 2010, POP 72 of 2010, Italy 77 of 2010, the MusicID revenue site song 14 of 2010 |
| 8 | Rihanna | Diamonds | 2012 | US Billboard 1 - Oct 2012 (26 weeks), Finland 1 for 3 weeks - Nov 2012, ODK Germany 1 - Oct 2012 (44 weeks) (10 weeks at number 1) (18 weeks in top 10), Germany 2000s 1 - Oct 2012 (12 weeks), Canada Billboard 1 for 4 weeks - Nov 2012, Euro Digital (Billboard) 1 for 4 weeks - Nov 2012, Germany 1 for 9 weeks - Nov 2012, Italy 6 of 2012, ARC 21 of 2012 (peak 1 20 weeks), US BB 27 of 2013, US Radio 31 of 2012 (peak 3 15 weeks), Australia (ARIA) 32 of 2012, POP 45 of 2013, the MusicID revenue site song 22 of 2013 |
| 9 | Rihanna | Unfaithful | 2006 | Switzerland 1 - Jul 2006 (56 weeks), UK 2 - Jul 2006 (21 weeks), Norway 2 - Jul 2006 (16 weeks), Belgium 2 - Jul 2006 (21 weeks), Germany 2 - Aug 2006 (5 months), ODK Germany 2 - Aug 2006 (28 weeks) (14 weeks in top 10), US Platinum (certified by RIAA in Oct 2007), Austria 3 - Sep 2006 (5 months), Holland 4 - Jul 2006 (16 weeks), Scrobulate 4 of rnb, US Billboard 6 - May 2006 (20 weeks), Sweden 6 - Aug 2006 (8 weeks), Switzerland 6 of 2006, Australia (ARIA) 19 of 2006, ARC 23 of 2006 (peak 2 20 weeks), US Radio 24 of 2006 (peak 2 17 weeks), US BB 28 of 2006, POP 68 of 2006, the MusicID revenue site song 22 of 2006 |
| 10 | Rihanna | What's My Name? | 2011 | UK 1 - Nov 2010 (31 weeks), US Billboard 1 - Nov 2010 (22 weeks), US (Sup) 2 x Platinum (certified by RIAA in May 2011), ODK Germany 12 - Feb 2011 (14 weeks), Germany 2000s 12 - Feb 2011 (1 week), US BB 20 of 2011, ARC 27 of 2011 (peak 2 21 weeks), POP 29 of 2010, US Mediabase 32 of 2011, US Radio 35 of 2011 (peak 4 13 weeks), Italy 68 of 2011, the MusicID revenue site song 51 of 2011 |
| 11 | Rihanna | S&M | 2011 | US Billboard 1 - Dec 2010 (26 weeks), ODK Germany 2 - Apr 2011 (28 weeks) (9 weeks in top 10), Germany 2000s 2 - Apr 2011 (11 weeks), UK 3 - Nov 2010 (39 weeks), Australia (ARIA) 11 of 2011, US BB 12 of 2011, US Mediabase 12 of 2011, ARC 18 of 2011 (peak 1 21 weeks), US Radio 20 of 2011 (peak 1 20 weeks), Italy 53 of 2011, POP 54 of 2011, the MusicID revenue site song 10 of 2011 |
| 12 | Rihanna | Hate That I Love You | 2007 | US Platinum (certified by RIAA in Aug 2008), Brazil 5 of 2008, US Billboard 7 - Sep 2007 (26 weeks), Holland 7 - Feb 2008 (12 weeks), Sweden 10 - Nov 2007 (8 weeks), ODK Germany 11 - Dec 2007 (15 weeks), Germany 2000s 11 - Nov 2007 (7 weeks), Belgium 12 - Apr 2008 (12 weeks), Switzerland 13 - Jan 2008 (13 weeks), UK 15 - Oct 2007 (29 weeks), Austria 18 - Nov 2007 (4 months), US Radio 20 of 2007 (peak 3 20 weeks), ARC 23 of 2007 (peak 3 22 weeks), US Mediabase 37 of 2008, Japan (Tokyo) 44 - Jun 2007 (3 weeks), US BB 62 of 2008, the MusicID revenue site song 69 of 2007 |
| 13 | Rihanna | Russian Roulette | 2009 | Norway 1 - Nov 2009 (7 weeks), Euro Digital (Billboard) 1 for 1 week - Dec 2009, UK 2 - Dec 2009 (22 weeks), Switzerland 2 - Nov 2009 (5 weeks), ODK Germany 2 - Nov 2009 (27 weeks) (10 weeks in top 10), Germany 2000s 2 - Nov 2009 (12 weeks), Austria 3 - Nov 2009 (1 month), Sweden 5 - Nov 2009 (7 weeks), US Billboard 9 - Nov 2009 (14 weeks), Holland 13 - Nov 2009 (7 weeks), Italy 33 of 2009, Australia (ARIA) 96 of 2009, the MusicID revenue site song 72 of 2010 |
| 14 | Rihanna | Shut Up & Drive | 2007 | US (Sup) Platinum (certified by RIAA in Dec 2008), UK 5 - Jul 2007 (39 weeks), Holland 5 - Aug 2007 (12 weeks), ODK Germany 6 - Mar 2008 (14 weeks) (2 weeks in top 10), Germany 2000s 6 - Mar 2008 (4 weeks), Norway 13 - Aug 2007 (6 weeks), Switzerland 14 - Sep 2007 (19 weeks), US Billboard 15 - Jun 2007 (20 weeks), POP 22 of 2007, Sweden 31 - Aug 2007 (5 weeks), Australia (ARIA) 44 of 2007, US Radio 49 of 2007 (peak 11 8 weeks), Italy 59 of 2007, US Mediabase 64 of 2007, Europe 88 of the 2000s (2007), US BB 90 of 2007, the MusicID revenue site song 38 of 2007 |
| 15 | Rihanna | Rehab | 2009 | Holland 3 - Jan 2009 (12 weeks), Norway 4 - Jan 2009 (7 weeks), ODK Germany 4 - Jan 2009 (16 weeks) (5 weeks in top 10), Germany 2000s 4 - Jan 2009 (6 weeks), Austria 9 - Jan 2009 (3 months), Switzerland 13 - Dec 2008 (22 weeks), UK 16 - Nov 2008 (16 weeks), US Billboard 18 - Nov 2008 (17 weeks), Sweden 28 - Jan 2009 (3 weeks), Brazil 49 of 2009, US Radio 66 of 2008 (peak 18 5 weeks), US Mediabase 80 of 2009 |
| 16 | Rihanna | Where Have You Been? | 2012 | US Billboard 5 - May 2012 (25 weeks), US Radio 16 of 2012 (peak 3 21 weeks), ODK Germany 17 - Jun 2012 (16 weeks), US Mediabase 19 of 2012, US BB 21 of 2012, ARC 22 of 2012 (peak 2 22 weeks), Australia (ARIA) 53 of 2012, POP 60 of 2012, UK 61 - Dec 2011 (2 weeks), Italy 90 of 2012, the MusicID revenue site song 22 of 2012 |
| 17 | Rihanna | If It's Lovin' That You Want | 2005 | UK 11 - Dec 2005 (8 weeks), Holland 17 - Feb 2006 (7 weeks), Switzerland 19 - Dec 2005 (12 weeks), Belgium 19 - Dec 2005 (10 weeks), ODK Germany 25 - Dec 2005 (11 weeks), Austria 31 - Jan 2006 (1 month), US Billboard 36 - Oct 2005 (20 weeks), ARC 42 of 2006 (peak 4 19 weeks), US Radio 47 of 2006 (peak 8 9 weeks), Australia (ARIA) 64 of 2006, Japan (Tokyo) 96 - Nov 2005 (1 week) |
| 18 | Rihanna | California King Bed | 2011 | UK 8 - May 2011 (17 weeks), ODK Germany 8 - Jul 2011 (20 weeks) (4 weeks in top 10), Germany 2000s 8 - Jul 2011 (7 weeks), US Billboard 37 - Jun 2011 (14 weeks), Italy 47 of 2011, Australia (ARIA) 61 of 2011, the MusicID revenue site song 79 of 2011 |
| 19 | Rihanna | Cheers (Drink To That) | 2011 | US Billboard 7 - Aug 2011 (18 weeks), UK 15 - Sep 2011 (13 weeks), POP 38 of 2011, Australia (ARIA) 41 of 2011, US Radio 51 of 2011 (peak 10 9 weeks), US BB 77 of 2011, the MusicID revenue site song 73 of 2011 |
| 20 | Rihanna | Te Amo | 2010 | Brazil 5 of 2009, ODK Germany 11 - Jun 2010 (22 weeks), Germany 2000s 11 - Jun 2010 (8 weeks), UK 14 - Apr 2010 (22 weeks), Italy 43 of 2010 |
| 21 | Rihanna | Man Down | 2011 | UK 54 - Jun 2011 (11 weeks), US Billboard 59 - Jun 2011 (14 weeks), Italy 77 of 2011, the MusicID revenue site song 88 of 2011 |
| 22 | Rihanna | Break It Off | 2007 | US Billboard 9 - Dec 2006 (20 weeks), POP 14 of 2006, US Mediabase 31 of 2007, US Radio 33 of 2007 (peak 6 14 weeks), ARC 45 of 2007 (peak 9 21 weeks), US BB 85 of 2007 |
| 23 | Rihanna | Needed Me | 2016 | US BB 13 of 2016, Acclaim Year 30 of 2016, POP 48 of 2016, ODK Germany 57 - May 2016 (21 weeks), Australia (ARIA) 96 of 2016, the MusicID revenue site song 16 of 2016 |
| 24 | Rihanna | Pour It Up | 2013 | US Billboard 19 - Jan 2013 (20 weeks), POP 54 of 2013, US BB 70 of 2013, the MusicID revenue site song 89 of 2013 |
| 25 | Rihanna | Bitch Better Have My Money | 2015 | ODK Germany 17 - Apr 2015 (22 weeks), Acclaim Year 22 of 2015, US BB 48 of 2015, POP 94 of 2015, the MusicID revenue site song 45 of 2015 |
| 26 | Rihanna | You Da One | 2011 | US Billboard 14 - Nov 2011 (20 weeks), UK 22 - Dec 2011 (5 weeks), US Radio 71 of 2012 (peak 20 3 weeks), US BB 89 of 2012 |
| 27 | Rihanna | Love On The Brain | 2017 | POP 26 of 2017, US BB 33 of 2017, ODK Germany 76 - Dec 2016 (4 weeks), the MusicID revenue site song 49 of 2017 |
| 28 | Rihanna | We Ride | 2006 | UK 17 - Oct 2006 (5 weeks), Belgium 28 - Dec 2006 (2 weeks), Switzerland 42 - Dec 2006 (8 weeks), ODK Germany 45 - Dec 2006 (9 weeks) |
| 29 | Rihanna | Right Now | 2013 | ODK Germany 43 - Dec 2012 (15 weeks), US Billboard 50 - Jul 2013 (9 weeks), US Radio 68 of 2013 (peak 15 5 weeks) |
| 30 | Rihanna | Birthday Cake | 2012 | US Billboard 24 - Mar 2012 (20 weeks), US BB 79 of 2012 |
| 31 | Rihanna | Let Me | 2006 | Japan (Tokyo) 48 - Feb 2006 (3 weeks) |
| 32 | Rihanna | What Now | 2013 | US Billboard 25 - Nov 2013 (8 weeks), ODK Germany 49 - Oct 2013 (8 weeks) |
| 33 | Rihanna | Rockstar 101 | 2010 | US Billboard 64 - Aug 2010 (5 weeks) |
| 34 | Rihanna | Redemption Song | 2010 | US Billboard 81 - Feb 2010 (1 week) |
| 35 | Rihanna | Wait Your Turn | 2009 | UK 45 - Dec 2009 (2 weeks) |
| 36 | Rihanna | Loveeeeeee Song | 2013 | US Billboard 55 - Feb 2013 (20 weeks) |
| 37 | Rihanna | American Oxygen | 2015 | ODK Germany 40 - May 2015 (9 weeks) |
| 38 | Rihanna | Kiss It Better | 2016 | Acclaim Year 50 of 2016 |
| 39 | Rihanna | Cry | 2014 | ODK Germany 64 - Sep 2014 (1 week) |
| 40 | Rihanna | Sex With Me | 2016 | Acclaim Year 87 of 2016 |
| 41 | Rihanna | Jump | 2014 | Australia (ARIA) 90 of 2014 |
In addition to the above listed songs Rihanna also contributed to the following entries:
| | | | | |
| --- | --- | --- | --- | --- |
| # | Artist | Song Title | Year | Chart Entries |
| 1 | Rihanna & Jay-Z | Umbrella | 2007 | UK 1 - May 2007 (108 weeks), US Billboard 1 - Apr 2007 (33 weeks), Switzerland 1 - Jun 2007 (73 weeks), Norway 1 - Jun 2007 (24 weeks), ODK Germany 1 - Jun 2007 (47 weeks) (5 weeks at number 1) (13 weeks in top 10), Germany 2000s 1 - Jun 2007 (16 weeks), Eire 1 for 8 weeks - May 2007, Canada Billboard 1 for 5 weeks - Jun 2007, New Zealand 1 for 6 weeks - Jun 2007, Australia 1 for 6 weeks - Jun 2007, Europe 1 for 11 weeks - Jun 2007, Germany 1 for 5 weeks - Jun 2007, Spain 1 for 5 weeks - Sep 2007, MTV Video of the year 2007, US 2 X Platinum (certified by RIAA in Oct 2007), US (Sup) 3 x Platinum (certified by RIAA in Jul 2009), US BB 2 of 2007, Japan (Tokyo) 2 - Apr 2007 (16 weeks), Holland 2 - May 2007 (19 weeks), Sweden 2 - May 2007 (37 weeks), Austria 2 - Jun 2007 (6 months), Switzerland 2 of 2007, Grammy in 2007 (Nominated), Australia (ARIA) 3 of 2007, Acclaim Year 3 of 2007, Italy 7 of 2007, POP 7 of 2007, ARC 9 of 2007 (peak 1 25 weeks), Brazil 9 of 2007, US Mediabase 12 of 2007, nuTsie 12 of 2000s, US Radio 16 of 2007 (peak 2 21 weeks), Belgium 21 - Jul 2007 (10 weeks), Europe 64 of the 2000s (2007), UK Silver (certified by BPI in Jul 2007), RYM 181 of 2007, the MusicID revenue site song 1 of 2007 |
| 2 | Rihanna & Calvin Harris | We Found Love | 2011 | UK 1 - Oct 2011 (12 weeks), US Billboard 1 - Oct 2011 (41 weeks), US Mediabase 1 of 2012, Finland 1 for 3 weeks - Oct 2011, ODK Germany 1 - Oct 2011 (34 weeks) (4 weeks at number 1) (14 weeks in top 10), Germany 2000s 1 - Oct 2011 (15 weeks), Eire 1 for 7 weeks - Oct 2011, Canada Billboard 1 for 8 weeks - Nov 2011, New Zealand 1 for 9 weeks - Oct 2011, Euro Digital (Billboard) 1 for 10 weeks - Oct 2011, Germany 1 for 4 weeks - Oct 2011, MTV Video of the year 2012, ASCAP song of 2012, ARC 2 of 2011 (peak 1 24 weeks), POP 2 of 2011, US Radio 3 of 2011 (peak 1 25 weeks), US BB 8 of 2012, Acclaim Year 11 of 2011, Australia (ARIA) 12 of 2011, Italy 16 of 2011, 55th Billboard 100 24 (2011), Billboard100 25, the MusicID revenue site song 9 of 2012 |
| 3 | Eminem & Rihanna | Love The Way You Lie | 2010 | US Billboard 1 - Jul 2010 (29 weeks), Finland 1 for 3 weeks - Aug 2010, Australia (ARIA) 1 of 2010, ODK Germany 1 - Aug 2010 (43 weeks) (2 weeks at number 1) (13 weeks in top 10), Germany 2000s 1 - Aug 2010 (16 weeks), Eire 1 for 1 week - Jul 2010, Canada Billboard 1 for 7 weeks - Jul 2010, New Zealand 1 for 4 weeks - Jul 2010, Euro Digital (Billboard) 1 for 1 week - Oct 2010, Germany 1 for 2 weeks - Sep 2010, UK 2 - Jul 2010 (54 weeks), Grammy in 2010 (Nominated), US BB 7 of 2010, POP 8 of 2010, Italy 15 of 2010, US Radio 16 of 2010 (peak 1 19 weeks), US Mediabase 19 of 2010, ARC 25 of 2010 (peak 1 21 weeks), the MusicID revenue site song 4 of 2010 |
| 4 | T.I. & Rihanna | Live Your Life | 2008 | US Billboard 1 - Oct 2008 (28 weeks), US (Sup) 3 x Platinum (certified by RIAA in Mar 2009), UK 2 - Nov 2008 (7 weeks), Holland 5 - Nov 2008 (11 weeks), Sweden 6 - Oct 2008 (16 weeks), Norway 6 - Oct 2008 (15 weeks), Austria 7 - Nov 2008 (3 months), Switzerland 8 - Oct 2008 (30 weeks), US Mediabase 12 of 2009, ODK Germany 12 - Dec 2008 (15 weeks), Germany 2000s 12 - Nov 2008 (9 weeks), US Radio 17 of 2008 (peak 1 16 weeks), US BB 18 of 2009, ARC 18 of 2008 (peak 1 21 weeks), Brazil 34 of 2009, Acclaim Year 34 of 2008, Australia (ARIA) 45 of 2008, nuTsie 67 of 2000s, the MusicID revenue site song 39 of 2008 |
| 5 | Jay-Z, Rihanna & Kanye West | Run This Town | 2009 | UK 1 - Sep 2009 (14 weeks), US (Sup) 2 x Platinum (certified by RIAA in Apr 2010), US Billboard 2 - Aug 2009 (23 weeks), Norway 5 - Aug 2009 (13 weeks), Sweden 8 - Aug 2009 (10 weeks), Switzerland 9 - Sep 2009 (15 weeks), Holland 10 - Sep 2009 (11 weeks), ODK Germany 18 - Sep 2009 (9 weeks), POP 26 of 2009, US BB 31 of 2009, Austria 31 - Oct 2009 (1 month), ARC 47 of 2009 (peak 6 19 weeks), US Radio 50 of 2009 (peak 9 8 weeks), Australia (ARIA) 60 of 2009, US Mediabase 67 of 2009, the MusicID revenue site song 30 of 2009 |
| 6 | Eminem & Rihanna | The Monster | 2013 | US Billboard 1 - Nov 2013 (29 weeks), Finland 1 for 7 weeks - Nov 2013, Eire 1 for 2 weeks - Nov 2013, Canada Billboard 1 for 3 weeks - Nov 2013, New Zealand 1 for 4 weeks - Nov 2013, Euro Digital (Billboard) 1 for 5 weeks - Nov 2013, ODK Germany 3 - Nov 2013 (28 weeks) (11 weeks in top 10), US BB 16 of 2014, US Radio 16 of 2013 (peak 1 21 weeks), Australia (ARIA) 24 of 2013, Italy 43 of 2013, POP 65 of 2014, the MusicID revenue site song 33 of 2014 |
| 7 | Drake & Rihanna | Take Care | 2012 | MTV Video of the year 2012 (Nominated), US Billboard 7 - Dec 2011 (34 weeks), UK 9 - Nov 2011 (6 weeks), US BB 23 of 2012, Acclaim Year 40 of 2011, US Mediabase 42 of 2012, US Radio 43 of 2012 (peak 8 13 weeks), ARC 46 of 2012 (peak 8 19 weeks), Australia (ARIA) 66 of 2012, POP 98 of 2012, the MusicID revenue site song 26 of 2012 |
| 8 | Rihanna & Mikky Ekko | Stay | 2013 | Canada Billboard 1 for 3 weeks - Mar 2013, ODK Germany 2 - Jan 2013 (38 weeks) (7 weeks in top 10), US Billboard 3 - Feb 2013 (32 weeks), US Radio 11 of 2013 (peak 1 19 weeks), Australia (ARIA) 11 of 2013, US BB 13 of 2013, ARC 17 of 2013 (peak 1 21 weeks), POP 34 of 2013, Italy 68 of 2013, the MusicID revenue site song 9 of 2013 |
| 9 | David Guetta & Rihanna | Who's That Chick? | 2011 | UK 6 - Dec 2010 (36 weeks), ODK Germany 6 - Dec 2010 (38 weeks) (4 weeks in top 10), Germany 2000s 6 - Dec 2010 (12 weeks), POP 34 of 2011, Australia (ARIA) 58 of 2011, Italy 62 of 2011, the MusicID revenue site song 67 of 2011 |
| 10 | Rihanna & Young Jeezy | Hard | 2010 | US (Sup) Platinum (certified by RIAA in Apr 2010), US Billboard 8 - Dec 2009 (20 weeks), POP 37 of 2010, UK 42 - Jan 2010 (10 weeks), US BB 49 of 2010, US Radio 50 of 2010 (peak 9 7 weeks), the MusicID revenue site song 86 of 2010 |
| 11 | Rihanna, Kanye West & Paul McCartney | FourFiveSeconds | 2015 | Eire 1 for 1 week - Mar 2015, New Zealand 1 for 5 weeks - Mar 2015, ODK Germany 3 - Feb 2015 (30 weeks) (10 weeks in top 10), Australia (ARIA) 10 of 2015, Italy 26 of 2015, US BB 42 of 2015, POP 53 of 2015, Acclaim Year 82 of 2015, the MusicID revenue site song 21 of 2015 |
| 12 | Calvin Harris & Rihanna | This Is What You Came For | 2016 | Eire 1 for 1 week - May 2016, Canada Billboard 1 for 3 weeks - Jul 2016, ODK Germany 5 - May 2016 (29 weeks) (7 weeks in top 10), Australia (ARIA) 6 of 2016, POP 7 of 2016, US BB 17 of 2016, Italy 28 of 2016, the MusicID revenue site song 11 of 2016 |
| 13 | Rihanna & Drake | Work | 2016 | Canada Billboard 1 for 4 weeks - Mar 2016, US BB 4 of 2016, Acclaim Year 4 of 2016, ODK Germany 5 - Feb 2016 (31 weeks) (6 weeks in top 10), POP 33 of 2016, Australia (ARIA) 40 of 2016, Italy 68 of 2016, the MusicID revenue site song 8 of 2016 |
| 14 | Coldplay & Rihanna | Princess Of China | 2012 | US Billboard 20 - Nov 2011 (12 weeks), UK 33 - Nov 2011 (2 weeks), ODK Germany 41 - May 2012 (10 weeks), Italy 59 of 2012, the MusicID revenue site song 89 of 2012 |
| 15 | Maroon 5 & Rihanna | If I Never See Your Face Again | 2008 | Holland 11 - Jun 2008 (18 weeks), UK 28 - Jun 2008 (11 weeks), US Billboard 51 - May 2008 (20 weeks), Switzerland 52 - Jun 2008 (9 weeks), Australia (ARIA) 69 of 2008, the MusicID revenue site song 90 of 2008 |
| 16 | Drake & Rihanna | Too Good | 2016 | US BB 29 of 2016, ODK Germany 30 - May 2016 (28 weeks), Australia (ARIA) 34 of 2016, POP 77 of 2016, the MusicID revenue site song 27 of 2016 |
| 17 | DJ Khaled, Rihanna & Bryson Tiller | Wild Thoughts | 2017 | MTV Video of the year 2017 (Nominated), US BB 18 of 2017, Australia (ARIA) 29 of 2017, POP 54 of 2017, the MusicID revenue site song 17 of 2017 |
| 18 | Shakira & Rihanna | Can't Remember to Forget You | 2014 | ODK Germany 8 - Jan 2014 (21 weeks) (5 weeks in top 10), Italy 82 of 2014, US BB 85 of 2014, the MusicID revenue site song 65 of 2014 |
| 19 | Nicki Minaj & Rihanna | Fly | 2011 | UK 16 - Sep 2011 (12 weeks), US Billboard 19 - Sep 2011 (19 weeks), POP 29 of 2011, US Radio 62 of 2011 (peak 16 6 weeks) |
| 20 | Kendrick Lamar & Rihanna | Loyalty. | 2017 | US BB 66 of 2017, the MusicID revenue site song 81 of 2017 |
| 21 | Rihanna & Britney Spears | S&M | 2011 | Canada Billboard 1 for 1 week - Apr 2011 |
| 22 | Jay-Z, Bono, Edge & Rihanna | Stranded (Haiti Mon Amour) | 2010 | US Billboard 16 - Feb 2010 (2 weeks), UK 41 - Feb 2010 (2 weeks) |
| 23 | Rihanna & Jay-Z | Talk That Talk | 2011 | UK 25 - Dec 2011 (2 weeks), US Billboard 31 - Dec 2011 (20 weeks) |
| 24 | J-Status & Rihanna | Roll It | 2007 | ODK Germany 33 - Mar 2007 (9 weeks), Switzerland 89 - Mar 2007 (2 weeks) |
| 25 | NERD & Rihanna | Lemon | 2018 | US BB 83 of 2018 |
The comments here are from the the MusicID impact site site. This version is not able to accept comments yet