Album artist 168 - Rihanna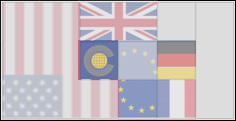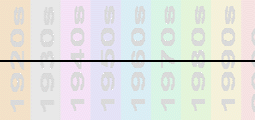 This page lists the album chart runs of Rihanna. A list of songs by Rihanna can be found here. The albums are listed with the most widely successful first.
This is the Barbadian singer Robyn Rihanna Fenty, not the British singer Rhianna (born Rhianna Hannah Louise Kenny).
| | | | | |
| --- | --- | --- | --- | --- |
| # | Artist | Album Title | Year | Chart Entries |
| 1 | Rihanna | Good Girl Gone Bad | 2007 | UK 1 - Jun 2007 (97 weeks), Canada 1 for 2 weeks - 2007, Switzerland 1 - Jun 2007 (91 weeks), US 2 X Platinum (certified by RIAA in Aug 2008), UK 4 x Platinum (certified by BPI in Oct 2008), Canada 3 X Platinum (certified by CRIA in May 2008), Europe 3 x Platinum (certified by IFIP in 2007), Billboard 2 - Jun 2007 (99 weeks) (9 weeks in top 10), France Platinum (certified by SNEP Nov 2008), Norway 3 - Jun 2007 (30 weeks), ODK Germany 4 - Jun 2007 (102 weeks) (13 weeks in top 10), Germany 4 - Jun 2007 (31 weeks), Austria 5 - Jul 2007 (11 months), US BB 7 of 2007, Australia (ARIA) 9 of 2008, Sweden 18 - Jun 2007 (22 weeks), France (InfoDisc) 30 of 2007 (peak 15, 29 weeks), Italy 37 of 2007, Billboard 182 of the 2000s, the MusicID revenue site album 2 of 2008 |
| 2 | Rihanna | Loud | 2010 | UK 1 - Nov 2010 (58 weeks), Canada 1 for 5 weeks - 2010, ODK Germany 2 - Nov 2010 (56 weeks) (8 weeks in top 10), Germany 2 - Nov 2010 (13 weeks), Grammy in 2011 (Nominated), US (Sup) Platinum (certified by RIAA in Jan 2011), Billboard 3 - Dec 2010 (75 weeks) (12 weeks in top 10), Australia (ARIA) 13 of 2011, the MusicID revenue site album 3 of 2011 |
| 3 | Rihanna | A Girl Like Me | 2006 | Canada 1 for 1 week - 2006, US Platinum (certified by RIAA in Jul 2006), UK Platinum (certified by BPI in Aug 2006), Canada Platinum (certified by CRIA in Jun 2006), Europe Platinum (certified by IFIP in 2007), UK 5 - May 2006 (35 weeks), Billboard 5 - May 2006 (45 weeks) (7 weeks in top 10), Switzerland 6 - May 2006 (39 weeks), US BB 10 of 2006, ODK Germany 13 - May 2006 (37 weeks), Germany 13 - Sep 2006 (17 weeks), Austria 21 - May 2006 (3 months), Norway 28 - Jul 2006 (2 weeks), Sweden 29 - Jun 2006 (9 weeks), France (InfoDisc) 33 of 2006 (peak 18, 54 weeks), Australia (ARIA) 56 of 2006, the MusicID revenue site album 17 of 2006 |
| 4 | Rihanna | Talk That Talk | 2011 | UK 1 - Dec 2011 (5 weeks), New Zealand 1 for 1 - Nov 2011, Billboard 3 - Dec 2011 (55 weeks) (9 weeks in top 10), ODK Germany 3 - Dec 2011 (18 weeks) (1 week in top 10), Germany 3 - Dec 2011 (2 weeks), Australia (ARIA) 46 of 2011, the MusicID revenue site album 6 of 2012 |
| 5 | Rihanna | Rated R | 2009 | Switzerland 1 - Dec 2009 (3 weeks), US (Sup) Platinum (certified by RIAA in Jan 2010), Billboard 4 - Dec 2009 (45 weeks) (1 week in top 10), ODK Germany 4 - Dec 2009 (41 weeks) (1 week in top 10), Germany 4 - Dec 2009 (6 weeks), UK 9 - Dec 2009 (74 weeks), Norway 12 - Dec 2009 (4 weeks), Sweden 35 - Dec 2009 (1 week), Australia (ARIA) 52 of 2010, the MusicID revenue site album 9 of 2010 |
| 6 | Rihanna | Unapologetic | 2012 | Billboard 1 - Dec 2012 (65 weeks) (1 week at number 1) (7 weeks in top 10), US num 1 for 1 week - Dec 2012, Canada 1 for 1 week - 2012, ODK Germany 3 - Dec 2012 (36 weeks) (4 weeks in top 10), Germany 3 - Dec 2012 (5 weeks), Australia (ARIA) 52 of 2013, the MusicID revenue site album 11 of 2013 |
| 7 | Rihanna | ANTI | 2016 | Billboard 1 - Feb 2016 (25 weeks) (2 weeks at number 1) (24 weeks in top 10), US num 1 for 2 weeks - Feb 2016, Canada 1 for 1 week - 2016, ODK Germany 3 - Feb 2016 (28 weeks) (1 week in top 10), US 5 of 2016, Acclaim Year 22 of 2016, Australia (ARIA) 64 of 2015, the MusicID revenue site album 4 of 2016 |
| 8 | Rihanna | Music Of The Sun | 2005 | Canada Platinum (certified by CRIA in Dec 2005), US Gold (certified by RIAA in Jan 2006), UK Gold (certified by BPI in May 2006), Billboard 10 - Sep 2005 (35 weeks) (1 week in top 10), ODK Germany 31 - Sep 2005 (6 weeks), UK 35 - Sep 2005 (3 weeks), Switzerland 38 - Oct 2005 (1 week), US BB 157 of 2005 |
| 9 | Rihanna | Good Girl Gone Bad - Reloaded | 2008 | UK 2 - Jun 2008 (75 weeks) |
| 10 | Rihanna | Good Girl Gone Bad: The Remixes | 2009 | Billboard 106 - Feb 2009 (4 weeks) |
| 11 | Rihanna | Rated R: Remixed | 2010 | Billboard 158 - Jun 2010 (1 week) |
| 12 | Rihanna | Feels Like Today | unknown | Canada Gold (certified by CRIA in Oct 2005) |