Song artist 303 - 10cc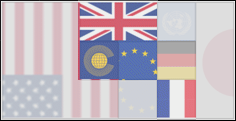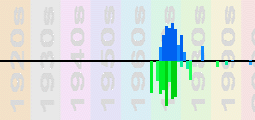 This page lists the song chart entries of 10cc.A list of the hit albums by 10cc is also available. The songs are listed with the most widely successful first.
The song Neanderthal Man was credited to Hotlegs an early name for the group that would later become 10cc.
| | | | | |
| --- | --- | --- | --- | --- |
| # | Artist | Song Title | Year | Chart Entries |
| 1 | 10cc | I'm Not in Love | 1975 | UK 1 - May 1975 (11 weeks), France 1 - Jun 1975 (8 weeks), Eire 1 for 2 weeks - Jul 1975, Canada RPM 1 for 2 weeks - Aug 1975, US Billboard 2 - May 1975 (17 weeks), Canada 2 - Jun 1975 (12 weeks), Record World 3 - 1975, France (SNEP) 3 - Jun 1975 (3 months), Brazil 3 of 1975, RIANZ 4 - Jul 1975 (15 weeks), Holland 5 - Jun 1975 (10 weeks), Belgium 5 - Jul 1975 (10 weeks), Norway 6 - Aug 1975 (5 weeks), Canada 6 of 1975, Switzerland 8 - Aug 1975 (9 weeks), Germany 9 - Aug 1975 (3 months), DDD 10 of 1975, Scrobulate 12 of 70s, Japan (Tokyo) 17 - Nov 1988 (13 weeks), Springbok 17 - Nov 1975 (5 weeks), US Radio 23 of 1975 (peak 2 9 weeks), US CashBox 24 of 1975, Europe 25 of the 1970s (1975), Vinyl Surrender 26 (1975), Poland 37 - Mar 1995 (8 weeks), WABC NY 41 of 1975, US BB 42 of 1975, Italy 96 of 1975, Belgium 176 of all time, France (InfoDisc) 236 of the 1970s (peak 2, 21 weeks, 357k sales estimated, 1975), Acclaimed 421 (1975), UK Silver (certified by BPI in Jul 1975), RYM 7 of 1975 |
| 2 | 10cc | Dreadlock Holiday | 1978 | UK 1 - Aug 1978 (13 weeks), Holland 1 - Sep 1978 (17 weeks), Belgium 1 - Oct 1978 (14 weeks), New Zealand 1 for 3 weeks - Dec 1978, RIANZ 1 - Oct 1978 (16 weeks), France 3 - Jan 1979 (2 weeks), UK Gold (certified by BPI in Sep 1978), Switzerland 5 - Dec 1978 (10 weeks), Norway 7 - Oct 1978 (6 weeks), ODK Germany 11 - Oct 1978 (23 weeks), Germany 12 - Jan 1979 (5 months), Sweden (alt) 16 - Sep 1978 (4 weeks), Austria 18 - Feb 1979 (2 months), Europe 23 of the 1970s (1978), Record World 36 - 1978, Scrobulate 42 of reggae, US Billboard 44 - Sep 1978 (10 weeks), Holland free40 78 of 1978, Vinyl Surrender 142 (1978), Belgium 202 of all time, RYM 103 of 1978 |
| 3 | 10cc | The Things We Do For Love | 1977 | Canada RPM 1 for 1 week - Apr 1977, Record World 3 - 1977, Canada 3 - Feb 1977 (15 weeks), US Gold (certified by RIAA in Apr 1977), UK Gold (certified by BPI in Feb 1977), US Billboard 5 - Jan 1977 (19 weeks), UK 6 - Dec 1976 (11 weeks), US CashBox 11 of 1977, Canada 12 of 1977, Holland 13 - Dec 1976 (8 weeks), Belgium 18 - Jan 1977 (3 weeks), RIANZ 23 - Mar 1977 (4 weeks), WABC NY 27 of 1977, D.Marsh 31 of 1977, Holland free40 43 of 1977, US BB 44 of 1977, US Radio 50 of 1977 (peak 5 10 weeks), OzNet 279, Acclaimed 1965 (1976), RYM 99 of 1976 |
| 4 | 10cc | Neanderthal Man | 1970 | France 1 - Sep 1970 (7 weeks), UK 2 - Jul 1970 (14 weeks), Springbok 2 - Aug 1970 (11 weeks), Switzerland 3 - Aug 1970 (13 weeks), Germany 4 - Sep 1970 (4 months), Belgium 7 - Aug 1970 (9 weeks), Record World 11 - 1970, Australia Goset 15 - Oct 1970 (13 weeks), Canada 18 - Sep 1970 (3 weeks), Keener 19 - Aug 1970 (2 weeks), Italy 19 of 1970, US Billboard 22 - Aug 1970 (9 weeks), Holland 24 - Aug 1970 (5 weeks), Germany 216 of the 1970s (peak 4 15 weeks), UKMIX 979 |
| 5 | 10cc | Rubber Bullets | 1973 | UK 1 - May 1973 (15 weeks), Eire 1 for 2 weeks - Jun 1973, Australia Goset 3 - Aug 1973 (24 weeks), France 10 - Aug 1973 (1 week), Belgium 11 - Jun 1973 (8 weeks), Australia 22 of 1973, Germany 25 - Jul 1973 (1 month), US Billboard 73 - Sep 1973 (8 weeks), OzNet 603, RYM 80 of 1973 |
| 6 | 10cc | The Wall Street Shuffle | 1974 | Holland 1 - Aug 1974 (15 weeks), France 4 - Aug 1974 (3 weeks), Belgium 4 - Sep 1974 (10 weeks), UK 10 - Jun 1974 (10 weeks), Europe 71 of the 1970s (1974), RYM 50 of 1974 |
| 7 | 10cc | Good Morning Judge | 1977 | UK 5 - Apr 1977 (12 weeks), Holland 11 - May 1977 (7 weeks), Sweden (alt) 12 - Jul 1977 (8 weeks), Belgium 12 - May 1977 (4 weeks), Holland free40 13 of 1977, ODK Germany 23 - Jun 1977 (12 weeks), US Billboard 69 - Aug 1977 (8 weeks), UK Silver (certified by BPI in Jul 1977) |
| 8 | 10cc | Art For Art's Sake | 1975 | UK 5 - Nov 1975 (10 weeks), France 5 - Jan 1976 (1 week), RIANZ 6 - Feb 1976 (24 weeks), US Billboard 83 - Nov 1975 (6 weeks), OzNet 447, RYM 124 of 1975 |
| 9 | 10cc | Donna | 1972 | UK 2 - Sep 1972 (13 weeks), Holland 2 - Jan 1973 (9 weeks), Belgium 5 - Dec 1972 (14 weeks), France 7 - Nov 1972 (1 week) |
| 10 | 10cc | Life is a Minestrone | 1975 | France 6 - May 1975 (3 weeks), UK 7 - Apr 1975 (8 weeks), Belgium 9 - May 1975 (5 weeks), Holland 17 - Apr 1975 (7 weeks), OzNet 803, RYM 184 of 1975 |
| 11 | 10cc | I'm Mandy, Fly Me | 1976 | UK 6 - Mar 1976 (9 weeks), Holland free40 12 of 1976, Sweden (alt) 18 - Apr 1976 (2 weeks), RIANZ 25 - May 1976 (7 weeks), US Billboard 60 - Apr 1976 (4 weeks), RYM 52 of 1976 |
| 12 | 10cc | Silly Love | 1974 | Holland 10 - Oct 1974 (9 weeks), France 10 - Dec 1974 (1 week), Belgium 17 - Nov 1974 (4 weeks), UK 24 - Sep 1974 (7 weeks), RYM 153 of 1974 |
| 13 | 10cc | The Dean & I | 1973 | Eire 1 for 1 week - Sep 1973, UK 10 - Aug 1973 (8 weeks), France 10 - Nov 1973 (1 week) |
| 14 | 10cc | Feel the Love | 1983 | Holland 7 - Aug 1983 (9 weeks), Belgium 12 - Aug 1983 (7 weeks), UK 87 - Jul 1983 (3 weeks), Holland free40 87 of 1983 |
| 15 | 10cc | One-Two-Five | 1980 | Norway 9 - Apr 1980 (3 weeks), Holland free40 87 of 1980 |
| 16 | 10cc | A Woman in Love | 1992 | Japan (Tokyo) 29 - Jun 1992 (12 weeks) |
| 17 | 10cc | Food For Thought | 1983 | Holland 21 - Oct 1983 (4 weeks), Belgium 22 - Oct 1983 (2 weeks) |
| 18 | 10cc | I'm Not In Love (1995) | 1995 | UK 29 - Mar 1995 (2 weeks) |
| 19 | 10cc | Johnny Don't Do It | 1973 | Belgium 22 - Apr 1973 (1 week) |
| 20 | 10cc | People in Love | 1977 | US Billboard 40 - May 1977 (7 weeks) |
| 21 | 10cc | For You And I | 1979 | US Billboard 85 - Feb 1979 (3 weeks) |
| 22 | 10cc | Don't Turn Me Away | 1982 | Canada 15 - Feb 1982 (8 weeks) |
| 23 | 10cc | Run Away | 1982 | UK 50 - Aug 1982 (4 weeks) |
| 24 | 10cc | 24 Hours | 1983 | UK 78 - Apr 1983 (3 weeks) |
| 25 | 10cc | Nothing Can Move Me | 1978 | RYM 103 of 1978 |
| 26 | 10cc | How Dare You | 1976 | RYM 52 of 1976 |
| 27 | 10cc | Hot To Trot | 1976 | RYM 99 of 1976 |
| 28 | 10cc | Good News | 1975 | RYM 7 of 1975 |
| 29 | 10cc | Get it While You Can | 1975 | RYM 124 of 1975 |
| 30 | 10cc | Channel Swimmer | 1975 | RYM 184 of 1975 |
| 31 | 10cc | Gismo My Way | 1974 | RYM 50 of 1974 |
| 32 | 10cc | The Sacro-iliac | 1974 | RYM 153 of 1974 |
| 33 | 10cc | Waterfall | 1973 | RYM 80 of 1973 |
The comments here are from the the MusicID impact site site. This version is not able to accept comments yet