Song artist 479 - Deep Purple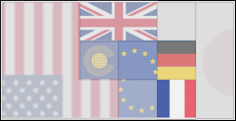 This page lists the song chart entries of Deep Purple.A list of the hit albums by Deep Purple is also available. The songs are listed with the most widely successful first.
Various members of the group recorded as "Jon Lord", "Tony Ashton & Jon Lord", "Paice, Ashton & Lord", "Ritchie Blackmore's Rainbow", "Rainbow", "Ian Gillan Band", "Gillan", "Roger Glover" and "Gillan / Glover"
| | | | | |
| --- | --- | --- | --- | --- |
| # | Artist | Song Title | Year | Chart Entries |
| 1 | Deep Purple | Smoke On the Water | 1973 | Grammy Hall of Fame in 2017 (1973), Record World 2 - 1973, France 2 - Jan 1973 (4 weeks), DDD 3 of 1972, US Billboard 4 - May 1973 (16 weeks), US Gold (certified by RIAA in Aug 1973), Canada 5 - Jun 1973 (16 weeks), Springbok 7 - Sep 1973 (12 weeks), Austria 11 - Sep 1973 (5 months), Holland 12 - Aug 1973 (5 weeks), Belgium 18 - Aug 1973 (3 weeks), UK 21 - Apr 1977 (7 weeks), Germany 31 - Sep 1973 (1 month), Canada 34 of 1973, nuTsie 39 of 1970s, TheQ 42, Europe 46 of the 1970s (1973), US BB 50 of 1973, POP 51 of 1973, US CashBox 52 of 1973, US Radio 54 of 1973 (peak 4 9 weeks), Poland 55 of all time, WABC NY 61 of 1973, Belgium 72 of all time, Scrobulate 88 of rock, Rolling Stone 426, Acclaimed 524 (1972), RYM 12 of 1973, one of the Rock and Roll Hall of Fame 500 |
| 2 | Deep Purple | Black Night | 1970 | Switzerland 1 - Oct 1970 (15 weeks), UK 2 - Aug 1970 (21 weeks), Norway 2 - Nov 1970 (13 weeks), Germany 2 - Jan 1971 (6 months), Springbok 6 - Oct 1970 (12 weeks), France (SNEP) 7 - Dec 1970 (2 months), Belgium 7 - Oct 1970 (9 weeks), France 10 - Nov 1970 (1 week), Switzerland 10 of 1970, Holland 11 - Oct 1970 (12 weeks), Australia Goset 13 - Jan 1971 (30 weeks), US Billboard 66 - Dec 1970 (6 weeks), Italy 84 of 1971, KQV 85 of 1970, Germany 121 of the 1970s (peak 2 20 weeks), UKMIX 516, RYM 12 of 1970 |
| 3 | Deep Purple | Hush | 1968 | Canada 2 - Aug 1968 (10 weeks), US Billboard 4 - Aug 1968 (10 weeks), Record World 4 - 1968, Keener 5 - Aug 1968 (6 weeks), NZ Listner 6 - Nov 1968 (7 weeks), Switzerland 7 - Oct 1968 (4 weeks), DDD 25 of 1968, Australia Goset 27 - Dec 1968 (9 weeks), US invalid BB 31 of 1968, POP 31 of 1968, WABC NY 38 of 1968, Canada 38 of 1968, US CashBox 53 of 1968, UK 62 - Jun 1988 (2 weeks), US Radio 68 of 1968 (peak 4 7 weeks), Italy 77 of 1968, KQV 83 of 1968, RYM 75 of 1968 |
| 4 | Deep Purple | Child in Time | 1972 | France 1 - Feb 1971 (5 weeks), Belgium 1 of all time, Europe 2 of the 1970s (1972), Poland 8 of all time, Holland 9 - Jul 1972 (22 weeks), Belgium 18 - Oct 1975 (2 weeks), DDD 23 of 1970, Scrobulate 29 of favourite, RYM 20 of 1972 |
| 5 | Deep Purple | Woman From Tokyo | 1973 | Holland 8 - Apr 1973 (6 weeks), Belgium 15 - May 1973 (2 weeks), Germany 22 - Apr 1973 (1 month), US Billboard 60 - Apr 1973 (6 weeks), DDD 108 of 1973, RYM 62 of 1973 |
| 6 | Deep Purple | Never Before | 1972 | Switzerland 4 - Mar 1972 (10 weeks), France 6 - Jul 1972 (3 weeks), Germany 27 - May 1972 (1 month), UK 35 - Apr 1972 (6 weeks), RYM 72 of 1972 |
| 7 | Deep Purple | Strange Kind of Woman | 1971 | UK 8 - Feb 1971 (12 weeks), Germany 9 - Apr 1971 (3 months), France 10 - Apr 1971 (1 week), Australia Goset 26 - May 1971 (9 weeks), RYM 66 of 1971 |
| 8 | Deep Purple | Fireball | 1971 | France 8 - Jan 1972 (1 week), UK 15 - Nov 1971 (13 weeks), Germany 24 - Feb 1972 (1 month), Holland 25 - Dec 1971 (5 weeks), RYM 47 of 1971 |
| 9 | Deep Purple | Kentucky Woman | 1968 | Canada 4 - Nov 1968 (11 weeks), Keener 23 - Nov 1968 (2 weeks), Australia Goset 27 - Dec 1968 (9 weeks), Record World 33 - 1968, US Billboard 38 - Nov 1968 (8 weeks) |
| 10 | Deep Purple | King Of Dreams | 1990 | France 4 - Oct 1990 (2 weeks), UK 70 - Oct 1990 (2 weeks), Japan (Tokyo) 87 - Nov 1990 (2 weeks) |
| 11 | Deep Purple | Highway Star | 1972 | France 6 - Nov 1972 (1 week), Scrobulate 39 of hard rock, TheQ 265, RYM 33 of 1972 |
| 12 | Deep Purple | Anya | 1993 | Poland 5 - Jul 1993 (9 weeks), France 9 - Jul 1993 (1 week), Japan (Tokyo) 92 - Aug 1993 (1 week) |
| 13 | Deep Purple | Perfect Strangers | 1985 | Poland 1 - May 1985 (18 weeks), UK 48 - Jan 1985 (3 weeks) |
| 14 | Deep Purple | River Deep Mountain High | 1969 | Canada 15 - Jan 1969 (5 weeks), Keener 20 - Jan 1969 (3 weeks), US Billboard 53 - Jan 1969 (5 weeks) |
| 15 | Deep Purple | Speed King | 1970 | France 2 - Jan 1971 (4 weeks), RYM 12 of 1970 |
| 16 | Deep Purple | Knocking At Your Back Door | 1985 | US Billboard 61 - Jan 1985 (7 weeks), UK 68 - Jun 1985 (2 weeks) |
| 17 | Deep Purple | Love Conquers All | 1991 | France 5 - Feb 1991 (1 week), UK 57 - Mar 1991 (2 weeks) |
| 18 | Deep Purple | Might just take your life | 1974 | Italy 88 of 1974, US Billboard 91 - Mar 1974 (4 weeks) |
| 19 | Deep Purple | Help! | 1970 | France 4 - May 1970 (2 weeks) |
| 20 | Deep Purple | You Keep on Moving | 1976 | Holland free40 25 of 1976, RYM 88 of 1976 |
| 21 | Deep Purple | Black Night (1995) | 1995 | UK 66 - Jun 1995 (1 week) |
| 22 | Deep Purple | Spacetruckin' | 1973 | TheQ 368, RYM 152 of 1973 |
| 23 | Deep Purple | Call of the Wild | 1987 | UK 92 - Feb 1987 (3 weeks) |
| 24 | Deep Purple | Black Night (1980) | 1980 | UK 43 - Aug 1980 (6 weeks) |
| 25 | Deep Purple | New Live & Rare Volume 3 EP | 1980 | UK 48 - Nov 1980 (3 weeks) |
| 26 | Deep Purple | New Live & Rare | 1977 | UK 31 - Oct 1977 (4 weeks) |
| 27 | Deep Purple | Sometimes I Feel Like Screaming | 1996 | Poland 7 - Mar 1996 (16 weeks) |
| 28 | Deep Purple | New Live & Rare II EP | 1978 | UK 45 - Oct 1978 (3 weeks) |
| 29 | Deep Purple | Burn | 1978 | UK 45 - Oct 1978 (3 weeks) |
| 30 | Deep Purple | Haunted | 2003 | Poland 22 - Aug 2003 (7 weeks) |
| 31 | Deep Purple | Don't Make Me Happy | 1998 | Poland 15 - Jun 1998 (6 weeks) |
| 32 | Deep Purple | Above & Beyond | 2013 | ODK Germany 100 - Nov 2013 (1 week) |
| 33 | Deep Purple | Love Child | 1976 | RYM 88 of 1976 |
| 34 | Deep Purple | Love Don't Mean a Thing | 1975 | RYM 114 of 1975 |
| 35 | Deep Purple | Stormbringer | 1975 | RYM 114 of 1975 |
| 36 | Deep Purple | Super Trouper | 1973 | RYM 62 of 1973 |
| 37 | Deep Purple | When a blind man cries | 1972 | RYM 72 of 1972 |
| 38 | Deep Purple | Demon's Eye | 1971 | RYM 47 of 1971 |
| 39 | Deep Purple | I'm Alone | 1971 | RYM 66 of 1971 |
| 40 | Deep Purple | One More Rainy Day | 1968 | RYM 75 of 1968 |
| 41 | Deep Purple | Mandrake Root | unknown | Scrobulate 13 of live |
The comments here are from the the MusicID impact site site. This version is not able to accept comments yet