Album artist 28 - Eric Clapton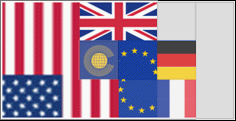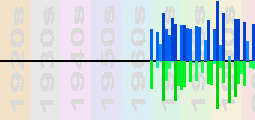 This page lists the album chart runs of Eric Clapton. A list of songs by Eric Clapton can be found here. The albums are listed with the most widely successful first.
Duane Allman (of The Allman Brothers Band) also played on the Derek & The Dominoes song Layla.
| | | | | |
| --- | --- | --- | --- | --- |
| # | Artist | Album Title | Year | Chart Entries |
| 1 | Eric Clapton | Unplugged | 1992 | Billboard 1 - Sep 1992 (139 weeks) (3 weeks at number 1) (38 weeks in top 10), US num 1 for 3 weeks - Mar 1993, Canada 1 for 17 weeks - 1992, Australia num 1 for 8 weeks - Mar 1993, New Zealand 1 for 15 - Sep 1992, Grammy in 1992, US 10 X Platinum (certified by RIAA in May 1996), UK 3 x Platinum (certified by BPI in Sep 1995), France 2 X Platinum (certified by SNEP Oct 2001), Germany 2 x Platinum (certified by BMieV in 1994), Diamond in Canada (certified in Aug 1993), UK 2 - Sep 1992 (91 weeks), US BB 2 of 1993, Australia (ARIA) 2 of 1993, US CashBox 3 of 1993, US 3 of 1993, ODK Germany 3 - Sep 1992 (74 weeks) (32 weeks in top 10), Germany 3 - Sep 1992 (43 weeks), Austria 3 - Sep 1992 (11 months), Switzerland 3 - Sep 1992 (48 weeks), Sweden 3 - Sep 1992 (63 weeks), France (InfoDisc) 5 of 1992 (peak 8, 76 weeks), Norway 6 - Sep 1992 (38 weeks), US sales 10 M (according to RIAA), Holland free40 17 of 1992, Italy 39 of 1993, Global 41 - 19 M claimed, Worldwide 44 - 17 M, Internet 73 - 16 M claimed (1992), Billboard200 79, WXPN 173 (1992), WTMD 573, Acclaimed 1336 (1992), RYM 56 of 1992, AVrev 18, WFUV 78 |
| 2 | Eric Clapton | From The Cradle | 1994 | UK 1 - Sep 1994 (18 weeks), Billboard 1 - Oct 1994 (41 weeks) (1 week at number 1) (8 weeks in top 10), US num 1 for 1 week - Oct 1994, Switzerland 1 - Sep 1994 (18 weeks), US 3 X Platinum (certified by RIAA in Mar 1995), Sweden 2 - Sep 1994 (13 weeks), Grammy in 1994 (Nominated), France 2 X Gold (certified by SNEP Feb 1995), Europe Platinum (certified by IFIP in 1996), Norway 4 - Sep 1994 (6 weeks), UK Gold (certified by BPI in Sep 1994), Germany Gold (certified by BMieV in 1994), Austria 5 - Sep 1994 (5 months), ODK Germany 6 - Oct 1994 (29 weeks) (6 weeks in top 10), Germany 6 - Oct 1994 (9 weeks), US BB 27 of 1994, US CashBox 30 of 1994, France (InfoDisc) 37 of 1994 (peak 6, 22 weeks), Italy 44 of 1994, WXPN 534 (1994), RYM 182 of 1994 |
| 3 | Eric Clapton | 461 Ocean Boulevard | 1974 | Billboard 1 - Jul 1974 (25 weeks) (4 weeks at number 1) (9 weeks in top 10), US num 1 for 4 weeks - Aug 1974, Canada 1 for 4 weeks - 1974, D.Marsh 1 of 1974, US 70s 2 - Aug 1974 (2 months), UK 3 - Aug 1974 (19 weeks), Norway 4 - Aug 1974 (23 weeks), US Gold (certified by RIAA in Aug 1974), UK Gold (certified by BPI in Oct 1974), US BB 17 of 1974, Australia (Kent) 18 of 1974 (peak 2), US CashBox 34 of 1974, Radio Caroline 65 (1974), Fox101 73, Italy 86 of 1974, WTMD 333, WXPN 396 (1974), Rolling Stone 409, Acclaimed 409 (1974), RYM 91 of 1974, Xgau rating A (1974) |
| 4 | Eric Clapton | Slowhand | 1977 | US 3 X Platinum (certified by RIAA in Nov 1993), Billboard 2 - Nov 1977 (74 weeks) (16 weeks in top 10), US 70s 2 - Mar 1978 (4 months), UK Gold (certified by BPI in Oct 1979), Norway 5 - Dec 1977 (26 weeks), US CashBox 8 of 1978, US BB 8 of 1978, Fox101 16, UK 23 - Nov 1977 (12 weeks), ODK Germany 66 - Dec 2012 (1 week), WTMD 316, Rolling Stone 325, WXPN 354 (1977), Acclaimed 2035 (1977), RYM 119 of 1977, AVrev 48, Xgau rating C+ (1977) |
| 5 | Eric Clapton | Pilgrim | 1998 | Norway 1 - Mar 1998 (21 weeks), US Platinum (certified by RIAA in Apr 1998), Hong Kong Platinum (certified by IFPI-HK in 1998), Europe Platinum (certified by IFIP in 1998), ODK Germany 3 - Mar 1998 (34 weeks) (6 weeks in top 10), Germany 3 - Mar 1998 (8 weeks), Sweden 3 - Mar 1998 (18 weeks), Billboard 4 - Mar 1998 (29 weeks) (4 weeks in top 10), Switzerland 4 - Mar 1998 (15 weeks), UK Gold (certified by BPI in Mar 1998), France Gold (certified by SNEP Jun 1998), Germany Gold (certified by BMieV in 1998), UK 6 - Mar 1998 (15 weeks), Austria 6 - Apr 1998 (4 months), US BB 33 of 1998, Italy 37 of 1998, France (InfoDisc) 79 of 1998 (peak 5, 17 weeks) |
| 6 | Eric Clapton | Journeyman | 1989 | US 2 X Platinum (certified by RIAA in Mar 1991), UK 2 - Nov 1989 (34 weeks), Norway 2 - Nov 1989 (24 weeks), UK Platinum (certified by BPI in Dec 1989), Sweden 3 - Nov 1989 (21 weeks), Switzerland 7 - Nov 1989 (19 weeks), Billboard 16 - Nov 1989 (51 weeks), ODK Germany 16 - Dec 1989 (33 weeks), Holland free40 22 of 1989, Italy 38 of 1989, France (InfoDisc) 51 of 1990 (peak 17, 18 weeks), Radio Caroline 126 (1989), WXPN 745 (1989), RYM 169 of 1989, Xgau rating B- (1989) |
| 7 | Eric Clapton | Clapton Chronicles - The Best Of Eric Clapton | 1999 | Europe num 1 for 1 week - Nov 1999, Austria 1 - Nov 1999 (3 months), Sweden 1 - Oct 1999 (17 weeks), US Platinum (certified by RIAA in Apr 2001), UK Platinum (certified by BPI in Mar 2001), Germany Platinum (certified by BMieV in 2004), Europe Platinum (certified by IFIP in 1999), ODK Germany 3 - Oct 1999 (26 weeks) (5 weeks in top 10), Germany 3 - Oct 1999 (6 weeks), Norway 3 - Oct 1999 (20 weeks), Switzerland 5 - Oct 1999 (15 weeks), UK 6 - Oct 1999 (14 weeks), Billboard 20 - Oct 1999 (28 weeks) |
| 8 | Eric Clapton | Reptile | 2001 | ODK Germany 2 - Mar 2001 (13 weeks) (5 weeks in top 10), Germany 2 - Mar 2001 (6 weeks), Switzerland 2 - Mar 2001 (8 weeks), US Gold (certified by RIAA in Jun 2001), UK Gold (certified by BPI in Mar 2001), Germany Gold (certified by BMieV in 2001), Canada Gold (certified by CRIA in Jul 2001), Billboard 5 - Mar 2001 (16 weeks) (1 week in top 10), Austria 6 - Apr 2001 (2 months), UK 7 - Mar 2001 (8 weeks), Norway 7 - Mar 2001 (9 weeks), Sweden 9 - Mar 2001 (6 weeks), Italy 89 of 2001, US BB 100 of 2001 |
| 9 | Eric Clapton | Backless | 1978 | Norway 2 - Nov 1978 (19 weeks), US Platinum (certified by RIAA in Nov 1978), Billboard 8 - Dec 1978 (37 weeks) (8 weeks in top 10), US 70s 8 - Jan 1979 (1 month), UK 18 - Dec 1978 (12 weeks), Austria 24 - Jan 1979 (1 month), US BB 26 of 1979, Sweden 28 - Dec 1978 (4 weeks), US CashBox 41 of 1979, Holland free40 64 of 1978, UK Silver (certified by BPI in Nov 1978), Xgau rating B- (1979) |
| 10 | Eric Clapton | Another Ticket | 1981 | US Gold (certified by RIAA in May 1981), Norway 5 - Mar 1981 (14 weeks), Billboard 7 - Mar 1981 (21 weeks) (8 weeks in top 10), UK 18 - Mar 1981 (8 weeks), ODK Germany 26 - Apr 1981 (10 weeks), Sweden 26 - Mar 1981 (4 weeks), US BB 34 of 1981, US CashBox 44 of 1981, Italy 71 of 1981, Holland free40 77 of 1981, France (InfoDisc) 92 of 1981 (peak 9, 16 weeks) |
| 11 | Eric Clapton | Just One Night | 1980 | Billboard 2 - May 1980 (31 weeks) (11 weeks in top 10), UK 3 - May 1980 (12 weeks), US Gold (certified by RIAA in Jun 1980), Norway 13 - May 1980 (12 weeks), ODK Germany 16 - Jun 1980 (19 weeks), US CashBox 19 of 1980, US BB 21 of 1980, France (InfoDisc) 98 of 1980 (peak 21, 20 weeks), UK Silver (certified by BPI in Jul 1980), RYM 51 of 1980, Xgau rating B+ (1980) |
| 12 | Eric Clapton | Me & Mr Johnson | 2004 | US Gold (certified by RIAA in Jul 2004), Canada Gold (certified by CRIA in Mar 2005), Billboard 6 - Apr 2004 (18 weeks) (1 week in top 10), Switzerland 7 - Apr 2004 (9 weeks), Sweden 7 - Apr 2004 (8 weeks), ODK Germany 8 - Apr 2004 (10 weeks) (1 week in top 10), Germany 8 - Apr 2004 (3 weeks), UK 10 - Apr 2004 (12 weeks), Norway 14 - Apr 2004 (6 weeks), Austria 22 - Apr 2004 (1 month), US BB 96 of 2004, UK Silver (certified by BPI in Apr 2004) |
| 13 | Eric Clapton | Back Home | 2005 | ODK Germany 2 - Sep 2005 (8 weeks) (3 weeks in top 10), Germany 2 - Sep 2005 (3 weeks), Switzerland 4 - Sep 2005 (5 weeks), US Gold (certified by RIAA in Dec 2005), Sweden 5 - Sep 2005 (5 weeks), Norway 6 - Sep 2005 (5 weeks), Austria 9 - Sep 2005 (1 month), Billboard 13 - Sep 2005 (14 weeks), UK 19 - Sep 2005 (3 weeks), US BB 178 of 2005 |
| 14 | Eric Clapton | Behind The Sun | 1985 | US Platinum (certified by RIAA in Jul 1997), Switzerland 3 - Mar 1985 (13 weeks), Norway 5 - Mar 1985 (10 weeks), UK 8 - Mar 1985 (14 weeks), Sweden 10 - Mar 1985 (12 weeks), ODK Germany 15 - Mar 1985 (15 weeks), Germany 15 - Apr 1985 (4 weeks), Austria 30 - May 1985 (1 month), Billboard 34 - Apr 1985 (21 weeks), Holland free40 48 of 1985, Xgau rating C- (1985) |
| 15 | Eric Clapton | Complete Clapton | 2007 | UK 2 - Oct 2007 (24 weeks), US Gold (certified by RIAA in Jan 2008), Norway 5 - Oct 2007 (15 weeks), Sweden 11 - Oct 2007 (6 weeks), Billboard 14 - Oct 2007 (20 weeks), Austria 23 - Nov 2007 (1 month), Switzerland 32 - Oct 2007 (6 weeks), ODK Germany 41 - Oct 2007 (13 weeks), US BB 201 of 2007 |
| 16 | Eric Clapton | August (-) | 1986 | UK Platinum (certified by BPI in Apr 1987), UK 3 - Dec 1986 (46 weeks), US Gold (certified by RIAA in Apr 1987), Sweden 7 - Dec 1986 (18 weeks), Norway 12 - Dec 1986 (9 weeks), Switzerland 23 - Jan 1987 (7 weeks), ODK Germany 32 - Jan 1987 (12 weeks), Billboard 37 - Dec 1986 (34 weeks), Italy 87 of 1987 |
| 17 | Eric Clapton | Time Pieces, The Best Of Eric Clapton | 1982 | US 7 X Platinum (certified by RIAA in Aug 1995), UK Gold (certified by BPI in Mar 1985), US sales 7 M (according to RIAA), UK 20 - Apr 1982 (16 weeks), Billboard 101 - May 1982 (14 weeks), Global 131 - 8 M claimed |
| 18 | Eric Clapton | Eric Clapton | 1970 | Australia Goset 5 - Nov 1970 (12 weeks), D.Marsh 11 of 1970, Billboard 13 - Jul 1970 (32 weeks), UK 14 - Sep 1970 (8 weeks), Norway 17 - Sep 1970 (1 week), US CashBox 57 of 1970, US BB 63 of 1970, RYM 197 of 1970, Xgau rating B (1970) |
| 19 | Eric Clapton | Money & Cigarettes | 1983 | Norway 3 - Feb 1983 (13 weeks), Sweden 5 - Feb 1983 (12 weeks), UK 13 - Feb 1983 (17 weeks), Billboard 16 - Feb 1983 (18 weeks), ODK Germany 22 - Mar 1983 (17 weeks), US CashBox 69 of 1983, Italy 97 of 1983, RYM 195 of 1983, Xgau rating B+ (1983) |
| 20 | Eric Clapton | 24 Nights | 1991 | US Gold (certified by RIAA in Apr 1992), UK Gold (certified by BPI in Nov 1991), UK 17 - Oct 1991 (7 weeks), Switzerland 19 - Nov 1991 (5 weeks), Billboard 38 - Oct 1991 (19 weeks), ODK Germany 48 - Nov 1991 (11 weeks), RYM 158 of 1991 |
| 21 | Eric Clapton | Clapton | 2010 | ODK Germany 3 - Oct 2010 (15 weeks) (3 weeks in top 10), Germany 3 - Oct 2010 (4 weeks), Billboard 6 - Feb 1973 (23 weeks) (1 week in top 10), UK 7 - Oct 2010 (6 weeks) |
| 22 | Eric Clapton | History Of Eric Clapton | 1972 | US Gold (certified by RIAA in Jul 1972), Billboard 6 - Apr 1972 (42 weeks) (6 weeks in top 10), US 70s 9 - Jun 1972 (2 months), UK 20 - Aug 1972 (6 weeks), US BB 41 of 1972, US CashBox 61 of 1972, Xgau rating B (1972) |
| 23 | Eric Clapton | EC Was Here | 1975 | Norway 13 - Oct 1975 (6 weeks), UK 14 - Sep 1975 (6 weeks), Billboard 20 - Sep 1975 (13 weeks), France (InfoDisc) 94 of 1975 (peak 13, 15 weeks), UK Silver (certified by BPI in Oct 1975), Xgau rating B- (1975) |
| 24 | Eric Clapton | No Reason To Cry | 1976 | UK 8 - Sep 1976 (7 weeks), Norway 13 - Sep 1976 (4 weeks), Billboard 15 - Oct 1976 (21 weeks), Sweden 24 - Sep 1976 (4 weeks), UK Silver (certified by BPI in Sep 1976), Xgau rating B- (1976) |
| 25 | Eric Clapton | Crossroads | 1988 | US 3 X Platinum (certified by RIAA in Oct 2005), Billboard 34 - May 1988 (25 weeks) |
| 26 | Eric Clapton | 'One More Car, One More Rider' - Live On Tour 2001 | 2002 | Norway 15 - Nov 2002 (1 week), ODK Germany 21 - Nov 2002 (12 weeks), Switzerland 26 - Nov 2002 (3 weeks), Sweden 40 - Nov 2002 (1 week), Billboard 43 - Nov 2002 (9 weeks) |
| 27 | Eric Clapton | There's One In Every Crowd | 1975 | UK 15 - Apr 1975 (8 weeks), Billboard 21 - Apr 1975 (14 weeks), UK Silver (certified by BPI in Apr 1975), Xgau rating C+ (1975) |
| 28 | Eric Clapton | Rush | 1992 | US Gold (certified by RIAA in Mar 1992), Billboard 24 - Feb 1992 (31 weeks) |
| 29 | Eric Clapton | Eric Clapton's Rainbow Concert | 1973 | Billboard 18 - Sep 1973 (14 weeks), UK 19 - Nov 1973 (4 weeks), UK Silver (certified by BPI in Apr 1975), Xgau rating C- (1973) |
| 30 | Eric Clapton | Blues | 1999 | US Gold (certified by RIAA in Sep 1999), Billboard 52 - Aug 1999 (9 weeks) |
| 31 | Eric Clapton | The Best Of Eric Clapton | 1993 | UK Gold (certified by BPI in Jul 1993), Billboard 66 - Feb 2011 (102 weeks) |
| 32 | Eric Clapton | Old Sock | 2013 | ODK Germany 5 - Apr 2013 (13 weeks) (1 week in top 10), Billboard 7 - Mar 2013 (14 weeks) (1 week in top 10) |
| 33 | Eric Clapton | I Still Do | 2016 | ODK Germany 5 - May 2016 (13 weeks) (2 weeks in top 10), Billboard 6 - Jun 2016 (6 weeks) (1 week in top 10) |
| 34 | Eric Clapton | Forever Man | 2015 | ODK Germany 4 - May 2015 (10 weeks) (1 week in top 10), Billboard 48 - May 2015 (2 weeks) |
| 35 | Eric Clapton | Eric Clapton Story 1967-1980 | 1991 | ODK Germany 17 - Apr 1991 (16 weeks), Austria 24 - Jun 1991 (1 month), Italy 39 of 1991 |
| 36 | Eric Clapton | Crossroads 2 (Live In The Seventies) | 1996 | Billboard 137 - Apr 1996 (1 week) |
| 37 | Eric Clapton | Best Of/ 20th Century Masters Millennium Collection | 2005 | Billboard 143 - May 2005 (5 weeks) |
| 38 | Eric Clapton | Crossroads Guitar Festival 2010 - Recorded Live June 26, 2010 Chicago | 2010 | ODK Germany 25 - Nov 2010 (11 weeks) |
| 39 | Eric Clapton | Sessions For Robert J | 2004 | Billboard 172 - Dec 2004 (2 weeks) |
| 40 | Eric Clapton | Eric Clapton Guitar Festival: Crossroads: Live: MSG, NY, April 2013 | 2013 | ODK Germany 5 - Dec 2013 (19 weeks) (1 week in top 10) |
| 41 | Eric Clapton | Slowhand At 70 - Live At The Royal Albert Hall | 2015 | ODK Germany 6 - Nov 2015 (11 weeks) (1 week in top 10) |
| 42 | Eric Clapton | Eric Clapton At His Best | 1972 | Billboard 87 - Oct 1972 (17 weeks) |
| 43 | Eric Clapton | Live In San Diego | 2016 | ODK Germany 20 - Oct 2016 (4 weeks) |
| 44 | Eric Clapton | Give Me Strength - The '74/'75 Recordings | 2013 | ODK Germany 41 - Dec 2013 (1 week) |
| 45 | Eric Clapton | Backtrackin' | 1984 | UK 29 - Jun 1984 (16 weeks) |
| 46 | Eric Clapton | Planes, Trains & Eric - The Music, The Stories, The People | 2014 | ODK Germany 65 - Nov 2014 (1 week) |
| 47 | Eric Clapton | Crossroads Guitar Festival 2007 - Recorded Live July 28, 2007 Chicago | 2007 | ODK Germany 72 - Dec 2007 (9 weeks) |
| 48 | Eric Clapton | Icon: Eric Clapton | 2014 | Billboard 114 - Aug 2014 (13 weeks) |
| 49 | Eric Clapton | Live At Montreux 1986 | 2006 | ODK Germany 99 - Oct 2006 (1 week) |
| 50 | Eric Clapton | Eric Clapton & Friends Live | unknown | Canada Gold (certified by CRIA in Feb 2005) |
In addition to the above listed albums Eric Clapton also contributed to the following entries:
| | | | | |
| --- | --- | --- | --- | --- |
| # | Artist | Album Title | Year | Chart Entries |
| 1 | Eric Clapton & BB King | Riding With The King | 2000 | Norway 1 - Jun 2000 (20 weeks), US 2 X Platinum (certified by RIAA in Feb 2001), ODK Germany 2 - Jul 2000 (22 weeks) (10 weeks in top 10), Germany 2 - Jun 2000 (12 weeks), Europe Platinum (certified by IFIP in 2000), Billboard 3 - Jul 2000 (43 weeks) (5 weeks in top 10), Switzerland 3 - Jun 2000 (15 weeks), UK Gold (certified by BPI in Sep 2000), France Gold (certified by SNEP Oct 2001), Germany Gold (certified by BMieV in 2000), Austria 5 - Jun 2000 (4 months), Sweden 8 - Jun 2000 (16 weeks), UK 15 - Jun 2000 (15 weeks), US BB 24 of 2000, Italy 31 of 2000, Australia (ARIA) 67 of 2000, France (InfoDisc) 96 of 2000 (peak 11, 19 weeks), WTMD 870, RYM 171 of 2000, the MusicID revenue site album 52 of 2000 |
| 2 | Eric Clapton & J J Cale | The Road To Escondido | 2006 | New Zealand 1 for 1 - Jan 2007, ODK Germany 2 - Nov 2006 (20 weeks) (4 weeks in top 10), Germany 2 - Nov 2006 (4 weeks), Norway 3 - Nov 2006 (12 weeks), Sweden 4 - Nov 2006 (11 weeks), US Gold (certified by RIAA in Feb 2007), Germany Gold (certified by BMieV in 2006), Austria 6 - Dec 2006 (3 months), Switzerland 7 - Nov 2006 (16 weeks), Billboard 23 - Nov 2006 (20 weeks), UK 50 - Nov 2006 (1 week) |
| 3 | Eric Clapton & Cream | The Cream Of Clapton | 1994 | US 2 X Platinum (certified by RIAA in Jun 2005), UK 3 x Platinum (certified by BPI in Jan 1991), UK 3 - Sep 1987 (109 weeks), Sweden 3 - Apr 1994 (17 weeks), Norway 4 - Apr 1994 (9 weeks), France Gold (certified by SNEP Nov 1995), ODK Germany 17 - May 1994 (11 weeks), Billboard 80 - Mar 1995 (30 weeks) |
| 4 | Eric Clapton & Steve Winwood | Live From Madison Square Garden | 2009 | ODK Germany 8 - Jun 2009 (33 weeks) (3 weeks in top 10), Germany 8 - Jun 2009 (4 weeks), Billboard 14 - Jun 2009 (11 weeks), Norway 31 - May 2009 (1 week), Switzerland 33 - Jun 2009 (7 weeks), Austria 34 - Jun 2009 (1 month), UK 40 - May 2009 (2 weeks), RYM 45 of 2009 |
| 5 | John Mayall & Eric Clapton | Blues Breakers | 1966 | UK 6 - Jul 1966 (17 weeks), Rolling Stone 195, Acclaimed 288 (1966), WTMD 804, RYM 17 of 1966 |
| 6 | Eric Clapton & Friends | The Breeze - An Appreciation Of JJ Cale | 2014 | Billboard 2 - Aug 2014 (13 weeks) (2 weeks in top 10), ODK Germany 2 - Aug 2014 (17 weeks) (5 weeks in top 10), the MusicID revenue site album 96 of 2014 |
| 7 | Wynton Marsalis & Eric Clapton | Play The Blues - Live From Jazz At Lincoln Center | 2011 | ODK Germany 8 - Sep 2011 (5 weeks) (1 week in top 10), Germany 8 - Sep 2011 (1 week), Billboard 31 - Oct 2011 (7 weeks), UK 40 - Sep 2011 (1 week) |
The comments here are from the the MusicID impact site site. This version is not able to accept comments yet