Song artist 488 - Annie Lennox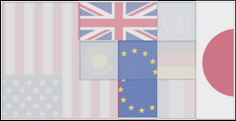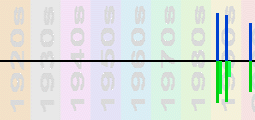 This page lists the song chart entries of Annie Lennox.A list of the hit albums by Annie Lennox is also available. The songs are listed with the most widely successful first.
Sang in The Catch, The Tourists and with most success in The Eurythmics.
| | | | | |
| --- | --- | --- | --- | --- |
| # | Artist | Song Title | Year | Chart Entries |
| 1 | Annie Lennox | No More 'I Love Yous' | 1995 | Italy 1 for 1 week - Mar 1995, Canada RPM 1 for 2 weeks - May 1995, Spain 1 for 1 week - Apr 1995, UK 2 - Feb 1995 (12 weeks), Japan (Tokyo) 2 - Feb 1995 (12 weeks), Poland 3 - Feb 1995 (13 weeks), Sweden 9 - Feb 1995 (3 weeks), Canada 10 of 1995, Norway 12 - Feb 1995 (9 weeks), Austria 14 - Apr 1995 (2 months), Switzerland 14 - Mar 1995 (12 weeks), Belgium 17 - Mar 1995 (4 weeks), US Billboard 23 - Mar 1995 (21 weeks), Holland 23 - Feb 1995 (4 weeks), ODK Germany 27 - Mar 1995 (16 weeks), Italy 37 of 1995, Brazil 42 of 1995, US Radio 68 of 1995 (peak 15 5 weeks), US BB 78 of 1995, UK Silver (certified by BPI in Feb 1995), RYM 103 of 1995 |
| 2 | Annie Lennox | Why? | 1992 | Italy 1 for 6 weeks - Apr 1992, Belgium 3 - Apr 1992 (10 weeks), Italy 3 of 1992, UK 5 - Mar 1992 (9 weeks), Japan (Tokyo) 6 - Apr 1992 (21 weeks), Holland 6 - Apr 1992 (10 weeks), Sweden 6 - Apr 1992 (4 weeks), Switzerland 6 - Apr 1992 (21 weeks), Norway 6 - Apr 1992 (2 weeks), Poland 6 - Apr 1992 (17 weeks), ODK Germany 12 - Apr 1992 (19 weeks), Austria 13 - May 1992 (3 months), Germany 13 - Apr 1992 (2 months), Switzerland 21 of 1992, US Billboard 34 - May 1992 (20 weeks), Canada 41 of 1992, Scrobulate 43 of ballad, Europe 97 of the 1990s (1992), Holland free40 98 of 1992, US Radio 142 of 1992 (peak 19 2 weeks), WXPN 700, RYM 113 of 1992 |
| 3 | Annie Lennox | Walking On Broken Glass | 1992 | Canada RPM 1 for 1 week - Oct 1992, Sweden 3 - Aug 1992 (7 weeks), Poland 5 - Sep 1992 (11 weeks), UK 8 - Aug 1992 (10 weeks), US Billboard 14 - Sep 1992 (25 weeks), Japan (Tokyo) 15 - Sep 1992 (20 weeks), Canada 19 of 1992, Belgium 30 - Oct 1992 (1 week), ODK Germany 51 - Sep 1992 (18 weeks), US Radio 57 of 1992 (peak 5 8 weeks), OzNet 971 |
| 4 | Annie Lennox | Into The West | 2003 | Oscar in 2003 (film 'The Lord Of The Rings: The Return Of The King'), Golden Globe in 2003 (film 'The Lord of the Rings: The Return of the King'), Scrobulate 21 of soundtrack, Poland 32 - Jan 2004 (8 weeks), Japan (Tokyo) 33 - Dec 2003 (11 weeks) |
| 5 | Annie Lennox | Little Bird | 1993 | UK 3 - Feb 1993 (12 weeks), ODK Germany 29 - Mar 1993 (12 weeks), Japan (Tokyo) 34 - Mar 1993 (8 weeks), Switzerland 34 - Mar 1993 (4 weeks), Italy 46 of 1993, US Billboard 49 - Jan 1993 (12 weeks), Canada 49 of 1993, US Radio 128 of 1993 (peak 20 1 week), UK Silver (certified by BPI in Mar 1993), RYM 107 of 1992 |
| 6 | Annie Lennox | Love Song For a Vampire | 1993 | UK 3 - Feb 1993 (12 weeks), Poland 4 - Feb 1993 (12 weeks), Switzerland 34 - Mar 1993 (4 weeks), Italy 75 of 1993, Scrobulate 86 of soundtrack, UK Silver (certified by BPI in Mar 1993), RYM 107 of 1992 |
| 7 | Annie Lennox | A Whiter Shade of Pale | 1995 | Poland 6 - Jan 1995 (21 weeks), UK 16 - Jun 1995 (6 weeks), Switzerland 26 - Jun 1995 (6 weeks), Japan (Tokyo) 27 - Mar 1995 (9 weeks), ODK Germany 77 - Jul 1995 (10 weeks) |
| 8 | Annie Lennox | Precious | 1992 | Poland 14 - Jul 1992 (7 weeks), Sweden 20 - Jun 1992 (1 week), Belgium 21 - Jul 1992 (3 weeks), UK 23 - Jun 1992 (5 weeks), Holland 30 - Jun 1992 (3 weeks), Switzerland 37 - Jul 1992 (2 weeks), ODK Germany 49 - Jul 1992 (9 weeks), Italy 73 of 1992, Holland free40 94 of 1992 |
| 9 | Annie Lennox | Something So Right | 1996 | Japan (Tokyo) 24 - Jan 1996 (8 weeks), Poland 42 - Jan 1996 (3 weeks), UK 44 - Dec 1995 (2 weeks) |
| 10 | Annie Lennox | Cold | 1992 | Japan (Tokyo) 25 - Feb 1993 (7 weeks), UK 26 - Oct 1992 (4 weeks) |
| 11 | Annie Lennox | Pavement Cracks | 2003 | Japan (Tokyo) 13 - Jun 2003 (15 weeks), Poland 33 - May 2003 (18 weeks) |
| 12 | Annie Lennox | Dark Road | 2007 | Switzerland 45 - Oct 2007 (2 weeks), UK 58 - Oct 2007 (2 weeks) |
| 13 | Annie Lennox | Waiting in Vain | 1995 | UK 31 - Sep 1995 (3 weeks), Poland 43 - Nov 1995 (4 weeks) |
| 14 | Annie Lennox | Shining Light | 2009 | UK 39 - Mar 2009 (4 weeks) |
| 15 | Annie Lennox | Universal Child | 2010 | UK 88 - Nov 2010 (1 week) |
| 16 | Annie Lennox | Many Rivers to Cross | 2008 | US Billboard 80 - Apr 2008 (1 week) |
| 17 | Annie Lennox | A Thousand Beautiful Things | 2003 | France 3 - Nov 2003 (2 weeks) |
| 18 | Annie Lennox | Requiem For A Private War | 2018 | Golden Globe in 2018 (film 'A Private War') (Nominated) |
| 19 | Annie Lennox | I Can't Get Next to You | 1995 | Poland 33 - Sep 1995 (9 weeks) |
| 20 | Annie Lennox | Stay by Me | 1993 | Poland 12 - Apr 1993 (9 weeks) |
| 21 | Annie Lennox | I Put a Spell On You | 2015 | ODK Germany 63 - Mar 2015 (3 weeks) |
| 22 | Annie Lennox | Ladies of the Canyon | 1995 | RYM 103 of 1995 |
| 23 | Annie Lennox | Primitive | 1992 | RYM 113 of 1992 |
In addition to the above listed songs Annie Lennox also contributed to the following entries:
| | | | | |
| --- | --- | --- | --- | --- |
| # | Artist | Song Title | Year | Chart Entries |
| 1 | Annie Lennox & Al Green | Put a Little Love in Your Heart | 1989 | Austria 4 - Feb 1989 (4 months), US Billboard 9 - Nov 1988 (16 weeks), Switzerland 11 - Jan 1989 (9 weeks), Belgium 11 - Dec 1988 (7 weeks), POP 12 of 1989, Holland 13 - Nov 1988 (8 weeks), ODK Germany 20 - Jan 1989 (11 weeks), Germany 26 - Jan 1989 (2 months), UK 28 - Nov 1988 (11 weeks), Japan (Tokyo) 30 - Nov 1988 (12 weeks), Canada 51 of 1989, US Radio 90 of 1989 (peak 6 5 weeks) |