Album artist 525 - Judy Garland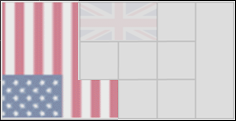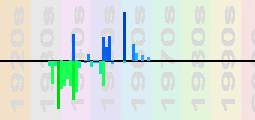 This page lists the album chart runs of Judy Garland. A list of songs by Judy Garland can be found here. The albums are listed with the most widely successful first.
Despite being the singer of the second most successful song, appearing twice in the top 5 artists of the year and having two songs win the Oscar, Judy Garland ends up with a rather low position.
| | | | | |
| --- | --- | --- | --- | --- |
| # | Artist | Album Title | Year | Chart Entries |
| 1 | Judy Garland | Judy At Carnegie Hall | 1961 | US num 1 for 13 weeks - Sep 1961, Library of Congress artifact added 2003 (1961), Grammy in 1961, Grammy Hall of Fame in 1998 (1961), US BB 4 of 1961, US Gold (certified by RIAA in Jun 1962), US CashBox 8 of 1962, BEA 8 of 1961, UK 13 - Mar 1962 (3 weeks), Billboard 199 - Jul 1969 (2 weeks), Acclaimed 1093 (1961), RYM 23 of 1961 |
| 2 | Judy Garland | Meet Me in St Louis | 1944 | Grammy Hall of Fame in 2005 (1944), RYM 2 of 1944 |
| 3 | Judy Garland | The Wizard Of Oz | 1956 | Grammy Hall of Fame in 2006 (1956) |
| 4 | Judy Garland | A Star Is Born Her Greatest Hits | 1954 | BEA 8 of 1954, US BB 45 of 1955, RYM 15 of 1954 |
| 5 | Judy Garland | Miss Show Business | 1955 | US BB 22 of 1955, RYM 164 of 1955 |
| 6 | Judy Garland | The Best Of Judy Garland | 1964 | Billboard 136 - Jan 1964 (2 weeks) |
| 7 | Judy Garland | Live At The London Palladium | 1965 | Billboard 41 - Sep 1965 (22 weeks) |
| 8 | Judy Garland | Maggie May | 1964 | UK EP 18 - Dec 1964 |
| 9 | Judy Garland | Judy Garland At Home At The Palace - Opening Night | 1967 | Billboard 174 - Sep 1967 (3 weeks) |
| 10 | Judy Garland | Judy Garland's Greatest Hits | 1969 | Billboard 161 - Aug 1969 (3 weeks) |
| 11 | Judy Garland | Over The Rainbow | 2010 | UK 66 - Apr 2010 (1 week) |
| 12 | Judy Garland | Girl Crazy | 1944 | RYM 6 of 1944 |
| 13 | Judy Garland | Judy Garland Sings with... | 1948 | RYM 7 of 1948 |
| 14 | Judy Garland | The Judy Garland Second Souvenir Album | 1943 | RYM 7 of 1943 |
| 15 | Judy Garland | The Harvey Girls | 1945 | RYM 8 of 1945 |
| 16 | Judy Garland | The Judy Garland Souvenir Album | 1940 | RYM 10 of 1940 |
| 17 | Judy Garland | In the Good Old Summertime | 1949 | RYM 20 of 1949 |
| 18 | Judy Garland | Souvenir Album | 1949 | RYM 23 of 1949 |
| 19 | Judy Garland | Judy Garland Sings | 1951 | RYM 23 of 1951 |
| 20 | Judy Garland | Judy at the Palace | 1952 | RYM 39 of 1952 |
| 21 | Judy Garland | Judy Garland | 1954 | RYM 133 of 1954 |
| 22 | Judy Garland | Judy | 1956 | RYM 135 of 1956 |
| 23 | Judy Garland | Alone | 1957 | RYM 82 of 1957 |
The comments here are from the the MusicID impact site site. This version is not able to accept comments yet