Song artist 110 - Hall & Oates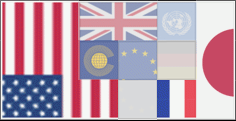 This page lists the song chart entries of Hall & Oates.A list of the hit albums by Hall & Oates is also available. The songs are listed with the most widely successful first.
The duo of Daryl Hall and John Oates. Met in an elevator when escaping gunfire at a band competition.
| | | | | |
| --- | --- | --- | --- | --- |
| # | Artist | Song Title | Year | Chart Entries |
| 1 | Hall & Oates | Maneater | 1982 | US Billboard 1 - Oct 1982 (22 weeks), Canada 1 - Nov 1982 (15 weeks), Switzerland 2 - Jan 1983 (9 weeks), Springbok 2 - Feb 1983 (13 weeks), US Gold (certified by RIAA in Jan 1983), Sweden (alt) 5 - Jan 1983 (16 weeks), Belgium 5 - Nov 1982 (8 weeks), UK 6 - Oct 1982 (11 weeks), Norway 6 - Nov 1982 (5 weeks), US BB 7 of 1983, France 7 - Jan 1983 (1 week), Poland 8 - Dec 1982 (7 weeks), ARC 9 of 1982 (peak 1 16 weeks), US Radio 10 of 1982 (peak 1 13 weeks), ODK Germany 15 - Dec 1982 (21 weeks), Holland 17 - Nov 1982 (6 weeks), Germany 18 - Jan 1983 (2 months), US CashBox 22 of 1982, Canada 35 of 1982, Vinyl Surrender 46 (1982), Holland free40 48 of 1982, Scrobulate 52 of soft rock, Brazil 54 of 1983, POP 55 of 1982, RYM 151 of 1982 |
| 2 | Hall & Oates | I Can't Go For That (No Can Do) | 1982 | US Billboard 1 - Nov 1981 (20 weeks), Record World 1 - 1981, France 1 - Apr 1982 (3 weeks), Canada 2 - Nov 1981 (16 weeks), WABC NY 4 of 1982, US Gold (certified by RIAA in Jan 1982), UK 8 - Jan 1982 (10 weeks), ARC 8 of 1982 (peak 1 17 weeks), Sweden (alt) 10 - Mar 1982 (4 weeks), US Radio 11 of 1982 (peak 1 14 weeks), US BB 15 of 1982, Holland 16 - Feb 1982 (5 weeks), Belgium 16 - Feb 1982 (3 weeks), Canada 16 of 1982, US CashBox 32 of 1981, Brazil 40 of 1982, Holland free40 55 of 1982, POP 63 of 1982, ODK Germany 72 - Apr 1982 (3 weeks), nuTsie 96 of 1980s, Acclaimed 1633 (1981), UK Silver (certified by BPI in Mar 1982) |
| 3 | Hall & Oates | Kiss On My List | 1981 | US Billboard 1 - Jan 1981 (23 weeks), Record World 1 - 1981, Canada 2 - Feb 1981 (11 weeks), France 3 - Mar 1981 (4 weeks), US Gold (certified by RIAA in May 1981), US BB 7 of 1981, Brazil 14 of 1981, WABC NY 19 of 1981, ARC 20 of 1981 (peak 1 15 weeks), US CashBox 25 of 1981, US Radio 25 of 1981 (peak 1 12 weeks), Canada 32 of 1981, UK 33 - Nov 1980 (8 weeks), Holland free40 90 of 1981, Japan (Tokyo) 99 - Dec 1995 (1 week) |
| 4 | Hall & Oates | Rich Girl | 1977 | US Billboard 1 - Jan 1977 (20 weeks), Record World 1 - 1977, Canada 2 - Feb 1977 (17 weeks), US Gold (certified by RIAA in Apr 1977), D.Marsh 4 of 1977, France 9 - Apr 1977 (1 week), WABC NY 12 of 1977, Holland 18 - Mar 1977 (6 weeks), US BB 23 of 1977, US CashBox 26 of 1977, RIANZ 33 - May 1977 (3 weeks), US Radio 37 of 1977 (peak 1 10 weeks), Canada 50 of 1977, Holland free40 63 of 1977, OzNet 889, Acclaimed 2468 (1976), RYM 111 of 1977 |
| 5 | Hall & Oates | Private Eyes | 1981 | US Billboard 1 - Aug 1981 (22 weeks), Record World 1 - 1981, France 4 - Oct 1981 (2 weeks), US Gold (certified by RIAA in Dec 1981), Canada 5 - Sep 1981 (11 weeks), US CashBox 9 of 1981, WABC NY 11 of 1981, ARC 12 of 1981 (peak 1 18 weeks), Springbok 14 - Mar 1982 (2 weeks), US Radio 19 of 1981 (peak 1 12 weeks), UK 32 - Apr 1982 (7 weeks), Canada 37 of 1981, US BB 44 of 1982, POP 56 of 1981, RYM 168 of 1981 |
| 6 | Hall & Oates | Out of Touch | 1984 | US Billboard 1 - Sep 1984 (22 weeks), US BB 6 of 1985, Canada 6 - Oct 1984 (13 weeks), ARC 9 of 1984 (peak 1 16 weeks), France 9 - Nov 1984 (1 week), Sweden 15 - Oct 1984 (2 weeks), ODK Germany 15 - Dec 1984 (12 weeks), Belgium 16 - Nov 1984 (7 weeks), US Radio 18 of 1984 (peak 1 11 weeks), Sweden (alt) 20 - Nov 1984 (2 weeks), Germany 21 - Jan 1985 (2 months), Holland 33 - Nov 1984 (3 weeks), Poland 33 - Jan 1984 (4 weeks), Holland free40 36 of 1984, US CashBox 43 of 1984, Canada 47 of 1984, UK 48 - Oct 1984 (14 weeks), KROQ 70 of 1984 |
| 7 | Hall & Oates | She's Gone | 1976 | D.Marsh 3 of 1976, US Billboard 7 - Jul 1976 (20 weeks), France 7 - Jan 1974 (3 weeks), Record World 10 - 1976, Canada 11 - Sep 1976 (10 weeks), UK 42 - Oct 1976 (4 weeks), US CashBox 57 of 1976, WABC NY 60 of 1976, US Radio 61 of 1976 (peak 7 9 weeks), DDD 63 of 1973, US BB 81 of 1976, Canada 84 of 1976, WXPN 587, Acclaimed 1026 (1974) |
| 8 | Hall & Oates | Sara Smile | 1976 | US Billboard 4 - Jan 1976 (28 weeks), US Gold (certified by RIAA in Jun 1976), France 9 - Jun 1976 (1 week), Record World 10 - 1976, D.Marsh 10 of 1976, US BB 11 of 1976, RIANZ 22 - Jul 1976 (8 weeks), US CashBox 25 of 1976, US Radio 35 of 1976 (peak 4 11 weeks), DDD 36 of 1975, WABC NY 40 of 1976, POP 42 of 1976, RYM 179 of 1976 |
| 9 | Hall & Oates | Say it Isn't So | 1983 | US Billboard 2 - Oct 1983 (17 weeks), France 3 - Nov 1983 (3 weeks), Canada 10 - Nov 1983 (13 weeks), ARC 14 of 1983 (peak 1 15 weeks), US Radio 21 of 1983 (peak 2 12 weeks), US BB 22 of 1984, US CashBox 47 of 1983, UK 69 - Oct 1983 (5 weeks), Holland free40 81 of 1984 |
| 10 | Hall & Oates | Adult Education | 1984 | Holland 4 - Mar 1984 (9 weeks), France 7 - Mar 1984 (1 week), US Billboard 8 - Feb 1984 (17 weeks), Canada 8 - Mar 1984 (8 weeks), Belgium 11 - Apr 1984 (6 weeks), Holland free40 16 of 1984, Poland 21 - Mar 1984 (10 weeks), UK 63 - Mar 1984 (4 weeks), US Radio 68 of 1984 (peak 8 8 weeks), US BB 70 of 1984, US CashBox 87 of 1984 |
| 11 | Hall & Oates | So Close | 1990 | Japan (Tokyo) 1 - Oct 1990 (15 weeks), US Billboard 11 - Sep 1990 (18 weeks), Canada 36 of 1990, UK 69 - Sep 1990 (3 weeks), Japan (Osaku) 76 of 1990 (peak 7 10 weeks), US Radio 91 of 1990 (peak 9 6 weeks) |
| 12 | Hall & Oates | Wait For Me | 1980 | Canada 6 - Jan 1980 (8 weeks), France 6 - Mar 1980 (2 weeks), US Billboard 18 - Oct 1979 (18 weeks), D.Marsh 27 of 1979, Record World 35 - 1980, US BB 88 of 1980, Japan (Tokyo) 95 - Dec 1995 (1 week), US Radio 121 of 1980 (peak 18 2 weeks) |
| 13 | Hall & Oates | Method of Modern Love | 1985 | US Billboard 5 - Dec 1984 (18 weeks), France 5 - Feb 1985 (2 weeks), Canada 6 - Jan 1985 (9 weeks), UK 21 - Feb 1985 (9 weeks), ODK Germany 45 - Feb 1985 (8 weeks), Canada 69 of 1985, US Radio 71 of 1985 (peak 5 7 weeks), US CashBox 78 of 1985, US BB 83 of 1985 |
| 14 | Hall & Oates | One on One | 1983 | Canada 6 - Feb 1983 (12 weeks), US Billboard 7 - Jan 1983 (18 weeks), US CashBox 32 of 1983, US BB 39 of 1983, ARC 39 of 1983 (peak 2 14 weeks), US Radio 52 of 1983 (peak 7 9 weeks), Canada 58 of 1983, UK 63 - Jan 1983 (5 weeks) |
| 15 | Hall & Oates | You Make My Dreams | 1981 | US Billboard 5 - May 1981 (21 weeks), Record World 7 - 1981, Canada 8 - May 1981 (9 weeks), WABC NY 38 of 1981, US BB 43 of 1981, US Radio 44 of 1981 (peak 5 10 weeks), US CashBox 54 of 1981 |
| 16 | Hall & Oates | Everything Your Heart Desires | 1988 | US Billboard 3 - Apr 1988 (16 weeks), Holland free40 28 of 1988, Canada 58 of 1988, US Radio 63 of 1988 (peak 3 7 weeks), US BB 72 of 1988, UK 81 - Apr 1988 (5 weeks) |
| 17 | Hall & Oates | Family Man | 1983 | US Billboard 6 - Apr 1983 (16 weeks), France 9 - May 1983 (1 week), UK 15 - Apr 1983 (7 weeks), US BB 67 of 1983, US Radio 67 of 1983 (peak 6 7 weeks), US CashBox 73 of 1983 |
| 18 | Hall & Oates | You've Lost That Lovin' Feelin' | 1980 | Record World 10 - 1980, US Billboard 12 - Sep 1980 (19 weeks), UK 55 - Sep 1980 (3 weeks), US CashBox 71 of 1980, US Radio 76 of 1980 (peak 12 7 weeks), US BB 90 of 1981, WABC NY 100 of 1980 |
| 19 | Hall & Oates | Did it in a Minute | 1982 | Canada 5 - Mar 1982 (11 weeks), US Billboard 9 - Mar 1982 (16 weeks), US Radio 62 of 1982 (peak 9 8 weeks), US BB 66 of 1982, US CashBox 68 of 1982, Canada 94 of 1982 |
| 20 | Hall & Oates | Don't Hold Back Your Love | 1991 | Japan (Tokyo) 2 - Jan 1991 (13 weeks), Poland 37 - Mar 1991 (7 weeks), US Billboard 41 - Jan 1991 (11 weeks), Canada 78 of 1991 |
| 21 | Hall & Oates | It's A Laugh | 1978 | France 1 - Oct 1978 (5 weeks), US Billboard 20 - Aug 1978 (14 weeks), Record World 20 - 1978, D.Marsh 20 of 1978, US Radio 136 of 1978 (peak 20 1 week) |
| 22 | Hall & Oates | Downtown Life | 1988 | France 8 - Nov 1988 (1 week), US Billboard 31 - Oct 1988 (9 weeks), Japan (Tokyo) 33 - Nov 1988 (3 weeks) |
| 23 | Hall & Oates | How Does It Feel To Be Back | 1980 | Canada 22 - Aug 1980 (5 weeks), US Billboard 30 - Jul 1980 (13 weeks), D.Marsh 34 of 1980, Record World 39 - 1980 |
| 24 | Hall & Oates | Back Together Again | 1977 | France 2 - Jul 1977 (6 weeks), US Billboard 28 - May 1977 (10 weeks), Record World 28 - 1977 |
| 25 | Hall & Oates | Some Things Are Better Left Unsaid | 1985 | Canada 11 - Apr 1985 (9 weeks), US Billboard 18 - Mar 1985 (13 weeks), US Radio 138 of 1985 (peak 18 2 weeks) |
| 26 | Hall & Oates | I'll Be Around | 2004 | Japan (Tokyo) 39 - Nov 2004 (3 weeks), US Billboard 97 - Jan 2005 (3 weeks) |
| 27 | Hall & Oates | The Way You do the Things You Do | 1985 | US Billboard 20 - Aug 1985 (11 weeks), US Radio 149 of 1985 (peak 20 1 week) |
| 28 | Hall & Oates | Promise Ain't Enough | 1997 | Canada 85 of 1998, ODK Germany 92 - Dec 1997 (8 weeks) |
| 29 | Hall & Oates | Man on a Mission | 2003 | Japan (Tokyo) 10 - Jan 2003 (8 weeks) |
| 30 | Hall & Oates | Romeo is Bleeding | 1997 | Japan (Tokyo) 29 - Nov 1997 (12 weeks) |
| 31 | Hall & Oates | Let Love Take Control | 2004 | Japan (Tokyo) 56 - Oct 2004 (5 weeks) |
| 32 | Hall & Oates | Someday We'll Know | 2003 | Japan (Tokyo) 90 - Apr 2003 (4 weeks) |
| 33 | Hall & Oates | What's Going On? | 1995 | Japan (Tokyo) 49 - Nov 1995 (8 weeks) |
| 34 | Hall & Oates | Love Train | 1989 | Japan (Tokyo) 20 - May 1989 (10 weeks) |
| 35 | Hall & Oates | Heavy Rain | 1990 | Japan (Tokyo) 78 - Dec 1990 (1 week) |
| 36 | Hall & Oates | Can't Help Falling in Love | 1990 | Japan (Tokyo) 91 - May 1990 (1 week) |
| 37 | Hall & Oates | Posession Obsession | 1985 | US Billboard 30 - Jun 1985 (12 weeks) |
| 38 | Hall & Oates | Missed Opportunity | 1988 | US Billboard 29 - Jul 1988 (11 weeks) |
| 39 | Hall & Oates | Your Imagination | 1982 | US Billboard 33 - Jun 1982 (11 weeks) |
| 40 | Hall & Oates | Everywhere I Look | 1991 | UK 74 - Jan 1991 (3 weeks) |
| 41 | Hall & Oates | I Don't Wanna Lose You | 1978 | US Billboard 42 - Dec 1978 (9 weeks) |
| 42 | Hall & Oates | Why Do Lovers Break Each Other's Hearts? | 1977 | US Billboard 73 - Oct 1977 (6 weeks) |
| 43 | Hall & Oates | It's Uncanny | 1977 | US Billboard 80 - Jul 1977 (3 weeks) |
| 44 | Hall & Oates | Do What You Want, Be What You Are | 1976 | US Billboard 39 - Oct 1976 (14 weeks) |
| 45 | Hall & Oates | Running From Paradise | 1980 | UK 41 - Jun 1980 (6 weeks) |
| 46 | Hall & Oates | A Nite At The Apollo Live | 1985 | UK 58 - Sep 1985 (4 weeks) |
| 47 | Hall & Oates | Delayed Reaction | 1982 | RYM 151 of 1982 |
| 48 | Hall & Oates | Tell Me What You Want | 1981 | RYM 168 of 1981 |
| 49 | Hall & Oates | London Luck & Love | 1977 | RYM 111 of 1977 |
| 50 | Hall & Oates | Soldering | 1976 | RYM 179 of 1976 |