Song title 88 - Magic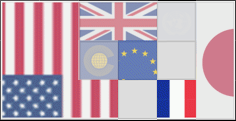 This page lists the chart runs for songs called "Magic" in order of success. This list combines cover versions and distinct songs that happen to share the same title.
If, alternately, you are looking for songs which have the word "Magic" somewhere in the title a better alternative would be to look up the word in the site index for m.
| | | | | |
| --- | --- | --- | --- | --- |
| # | Artist | Song Title | Year | Chart Entries |
| 1 | Olivia Newton-John | Magic | 1980 | US Billboard 1 - May 1980 (20 weeks), Record World 1 - 1980, Canada RPM 1 for 2 weeks - Oct 1980, US BB 3 of 1980, US Gold (certified by RIAA in Jul 1980), Springbok 5 - Sep 1980 (9 weeks), ARC 7 of 1980 (peak 1 17 weeks), France 7 - Oct 1980 (1 week), Canada 10 of 1980, US CashBox 12 of 1980, Holland 12 - Sep 1980 (6 weeks), Sweden (alt) 12 - Oct 1980 (4 weeks), Belgium 14 - Sep 1980 (6 weeks), US Radio 15 of 1980 (peak 1 12 weeks), WABC NY 16 of 1980, Brazil 21 of 1980, UK 32 - Aug 1980 (7 weeks), ODK Germany 36 - Oct 1980 (10 weeks), OzNet 504, RYM 55 of 1980 |
| 2 | Pilot | Magic | 1975 | France 1 - Nov 1975 (5 weeks), Canada RPM 1 for 1 week - Jul 1975, Canada 4 - May 1975 (12 weeks), Norway 4 - Jan 1975 (11 weeks), US Gold (certified by RIAA in Aug 1975), US Billboard 5 - Apr 1975 (20 weeks), Record World 5 - 1975, Belgium 5 - Mar 1975 (5 weeks), Holland 8 - Feb 1975 (8 weeks), UK 11 - Nov 1974 (11 weeks), Springbok 11 - Mar 1975 (6 weeks), Canada 16 of 1975, WABC NY 22 of 1975, US BB 31 of 1975, POP 52 of 1975, US CashBox 75 of 1975, US Radio 76 of 1975 (peak 5 7 weeks), DDD 100 of 1974, RYM 54 of 1974 |
| 3 | BoB & Rivers Cuomo | Magic | 2010 | US (Sup) Platinum (certified by RIAA in Sep 2010), US Billboard 10 - May 2010 (20 weeks), UK 16 - Oct 2010 (18 weeks), Australia (ARIA) 44 of 2010, US Radio 55 of 2010 (peak 13 9 weeks), US BB 63 of 2010, the MusicID revenue site song 61 of 2010 |
| 4 | The Cars | Magic | 1984 | Canada 6 - Jul 1984 (10 weeks), France 10 - Jun 1984 (1 week), US Billboard 12 - May 1984 (17 weeks), US Radio 93 of 1984 (peak 12 7 weeks), US BB 97 of 1984, KROQ 102 of 1984, RYM 166 of 1984 |
| 5 | Coldplay | Magic | 2014 | ODK Germany 14 - Mar 2014 (24 weeks), Italy 21 of 2014, POP 26 of 2014, Australia (ARIA) 36 of 2014, the MusicID revenue site song 68 of 2014 |
| 6 | Robin Thicke | Magic | 2008 | Holland 28 - Sep 2008 (5 weeks), US Billboard 59 - Jun 2008 (17 weeks), Switzerland 64 - Sep 2008 (3 weeks), UK 95 - Oct 2008 (1 week) |
| 7 | Selena Gomez & The Scene | Magic | 2009 | Norway 5 - Nov 2009 (3 weeks), US Billboard 61 - Aug 2009 (4 weeks), UK 90 - Oct 2009 (1 week) |
| 8 | D-Influence | Magic | 1997 | Japan (Tokyo) 6 - Oct 1997 (15 weeks), UK 45 - Oct 1997 (1 week) |
| 9 | Patrick Juvet | Magic | 1975 | France 1 - Dec 1975 (6 weeks) |
| 10 | Nick Drake | Magic | 2004 | UK 32 - May 2004 (2 weeks), RYM 60 of 2004 |
| 11 | Meets Kreva | Magic | 2007 | Japan (Tokyo) 41 - Jul 2007 (4 weeks) |
| 12 | Tina | Magic | 1999 | Japan (Tokyo) 90 - Aug 1999 (2 weeks) |
| 13 | Defunkt | Magic | 1996 | Japan (Tokyo) 82 - Apr 1996 (2 weeks) |
| 14 | Powerplay | Magic | 1983 | Belgium 30 - Mar 1983 (1 week), Holland 31 - Mar 1983 (3 weeks) |
| 15 | Sasha & Sam Mollison | Magic | 1994 | UK 32 - Aug 1994 (4 weeks) |
| 16 | Cud | Magic | 1991 | UK 80 - Mar 1991 (1 week) |
| 17 | Future | Magic | 2012 | US Billboard 69 - Mar 2012 (9 weeks) |
| 18 | Treble | Magic | 2004 | Holland 33 - Jun 2004 (3 weeks) |
| 19 | Ladyhawke | Magic | 2009 | RYM 95 of 2009 |