Album artist 51 - Sting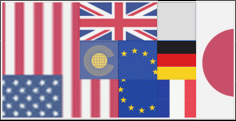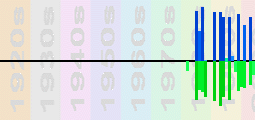 This page lists the album chart runs of Sting. A list of songs by Sting can be found here. The albums are listed with the most widely successful first.
Born Gordon Sumner in 1951. Went solo after The Police split up. Sang and co-wrote the Dire Straits song Money For Nothing.
| | | | | |
| --- | --- | --- | --- | --- |
| # | Artist | Album Title | Year | Chart Entries |
| 1 | Sting | ...Nothing Like The Sun | 1987 | UK 1 - Oct 1987 (47 weeks), Japan 1 for 1 week - Oct 1987, Brit best album 1988, US 2 X Platinum (certified by RIAA in Oct 1991), Norway 2 - Oct 1987 (14 weeks), Grammy in 1988 (Nominated), UK Platinum (certified by BPI in Jan 1988), Germany Platinum (certified by BMieV in 1988), Austria 3 - Dec 1987 (13 months), Switzerland 3 - Oct 1987 (46 weeks), Italy 3 of 1988, ODK Germany 4 - Nov 1987 (72 weeks) (4 weeks in top 10), Germany 4 - Nov 1987 (43 weeks), France (InfoDisc) 4 of 1987 (peak 3, 70 weeks), Hong Kong Gold (certified by IFPI-HK in 1990), Sweden 7 - Oct 1987 (10 weeks), Billboard 9 - Oct 1987 (51 weeks) (4 weeks in top 10), Holland free40 9 of 1987, France Best 16 of 1987, US BB 18 of 1987, US CashBox 20 of 1988, Australia (ARIA) 45 of 1988, Global 164 - 6 M claimed, WXPN 432 (1987), WTMD 592, Acclaimed 1889 (1987), RYM 67 of 1987, AVrev 58, Xgau rating B (1987) |
| 2 | Sting | The Dream Of The Blue Turtles | 1985 | Australia num 1 for 3 weeks - Apr 1986, US 3 X Platinum (certified by RIAA in May 1994), UK 2 x Platinum (certified by BPI in Feb 1992), Billboard 2 - Jul 1985 (44 weeks) (8 weeks in top 10), Italy 2 of 1985, Grammy in 1985 (Nominated), Germany Platinum (certified by BMieV in 1987), UK 3 - Jun 1985 (64 weeks), France Best 3 of 1985, ODK Germany 4 - Jul 1985 (48 weeks) (11 weeks in top 10), Germany 4 - Jul 1985 (37 weeks), Norway 4 - Jul 1985 (21 weeks), Hong Kong Gold (certified by IFPI-HK in 1988), Sweden 5 - Jul 1985 (28 weeks), France (InfoDisc) 5 of 1985 (peak 4, 48 weeks), Switzerland 6 - Jul 1985 (22 weeks), Australia (Kent) 7 of 1986 (peak 1), Holland free40 8 of 1985, US BB 11 of 1985, US CashBox 12 of 1985, Austria 13 - Aug 1985 (4 months), WXPN 502 (1985), WTMD 697, Acclaimed 1046 (1985), RYM 63 of 1985, Xgau rating C+ (1985) |
| 3 | Sting | Ten Summoner's Tales | 1993 | US 3 X Platinum (certified by RIAA in Apr 1994), UK 2 x Platinum (certified by BPI in Feb 1994), UK 2 - Mar 1993 (60 weeks), Billboard 2 - Mar 1993 (68 weeks) (8 weeks in top 10), ODK Germany 2 - Mar 1993 (35 weeks) (10 weeks in top 10), Germany 2 - Mar 1993 (12 weeks), Austria 2 - Mar 1993 (4 months), Grammy in 1993 (Nominated), Mercury prize 1993 (Nominated), France 2 X Gold (certified by SNEP Apr 1994), Switzerland 3 - Mar 1993 (17 weeks), Norway 3 - Mar 1993 (10 weeks), Italy 4 of 1993, US CashBox 9 of 1993, Sweden 10 - Mar 1993 (13 weeks), US BB 17 of 1993, France (InfoDisc) 18 of 1993 (peak 2, 34 weeks), Global 164 - 6 M claimed, WXPN 259 (1993), RYM 136 of 1993 |
| 4 | Sting | The Soul Cages | 1991 | UK 1 - Feb 1991 (16 weeks), Canada 1 for 2 weeks - 1991, ODK Germany 1 - Feb 1991 (39 weeks) (3 weeks at number 1) (12 weeks in top 10), Germany 1 for 3 weeks - Feb 1991, Germany 1 - Feb 1991 (15 weeks), Europe num 1 for 2 weeks - Feb 1991, Switzerland 1 - Feb 1991 (20 weeks), Billboard 2 - Feb 1991 (39 weeks) (10 weeks in top 10), Norway 2 - Jan 1991 (12 weeks), US Platinum (certified by RIAA in Apr 1991), Germany Platinum (certified by BMieV in 1991), Austria 3 - Feb 1991 (3 months), Sweden 4 - Jan 1991 (14 weeks), Italy 4 of 1991, UK Gold (certified by BPI in Jan 1991), US CashBox 6 of 1991, Holland free40 12 of 1991, US BB 24 of 1991, France (InfoDisc) 36 of 1991 (peak 7, 32 weeks), WXPN 433 (1991), RYM 141 of 1991 |
| 5 | Sting | Brand New Day | 1999 | ODK Germany 1 - Oct 1999 (52 weeks) (1 week at number 1) (8 weeks in top 10), Germany 1 for 1 week - Oct 1999, Germany 1 - Oct 1999 (32 weeks), Europe num 1 for 3 weeks - Oct 1999, Norway 1 - Oct 1999 (15 weeks), US 3 X Platinum (certified by RIAA in Jan 2001), Europe 2 x Platinum (certified by IFIP in 2000), Switzerland 2 - Oct 1999 (26 weeks), UK Platinum (certified by BPI in Apr 2000), France 2 X Gold (certified by SNEP Aug 2003), Austria 3 - Oct 1999 (7 months), Sweden 4 - Oct 1999 (5 weeks), UK 5 - Oct 1999 (39 weeks), Italy 5 of 2000, Billboard 9 - Oct 1999 (90 weeks) (2 weeks in top 10), France (InfoDisc) 32 of 1999 (peak 3, 41 weeks), US BB 36 of 2000, Billboard 142 of the 2000s, Radio Caroline 200 (1999), WTMD 799, WXPN 806 (1999), the MusicID revenue site album 14 of 2000 |
| 6 | Sting | Sacred Love | 2003 | Europe num 1 for 1 week - Oct 2003, Switzerland 1 - Oct 2003 (8 weeks), ODK Germany 2 - Oct 2003 (38 weeks) (5 weeks in top 10), Germany 2 - Oct 2003 (7 weeks), US Platinum (certified by RIAA in Jan 2004), Canada Platinum (certified by CRIA in Nov 2003), Europe Platinum (certified by IFIP in 2003), UK 3 - Oct 2003 (11 weeks), Billboard 3 - Oct 2003 (27 weeks) (3 weeks in top 10), Norway 3 - Oct 2003 (10 weeks), Sweden 3 - Oct 2003 (7 weeks), Austria 4 - Oct 2003 (2 months), UK Gold (certified by BPI in Sep 2003), France Gold (certified by SNEP Nov 2004), Germany Gold (certified by BMieV in 2003), Italy 30 of 2003, US BB 46 of 2003, France (InfoDisc) 74 of 2003 (peak 5, 40 weeks), the MusicID revenue site album 83 of 2003 |
| 7 | Sting | Mercury Falling | 1996 | Europe num 1 for 2 weeks - Mar 1996, Switzerland 1 - Mar 1996 (13 weeks), ODK Germany 2 - Mar 1996 (32 weeks) (6 weeks in top 10), Germany 2 - Mar 1996 (9 weeks), Sweden 2 - Mar 1996 (16 weeks), US Platinum (certified by RIAA in Aug 1996), UK Platinum (certified by BPI in Mar 1997), Europe Platinum (certified by IFIP in 1997), Austria 3 - Apr 1996 (3 months), UK 4 - Mar 1996 (27 weeks), Norway 4 - Mar 1996 (11 weeks), Germany Gold (certified by BMieV in 1996), Billboard 5 - Mar 1996 (34 weeks) (2 weeks in top 10), Italy 14 of 1996, US BB 64 of 1996, France (InfoDisc) 66 of 1996 (peak 3, 15 weeks), WXPN 559 (1996) |
| 8 | Sting | Fields Of Gold, The Best Of Sting 1984-1994 | 1994 | US 2 X Platinum (certified by RIAA in Apr 1996), UK 3 x Platinum (certified by BPI in Mar 1997), Europe 4 x Platinum (certified by IFIP in 1998), UK 2 - Nov 1994 (41 weeks), France Platinum (certified by SNEP Jan 1995), ODK Germany 4 - Nov 1994 (36 weeks) (15 weeks in top 10), Germany 4 - Nov 1994 (17 weeks), Switzerland 5 - Nov 1994 (21 weeks), Norway 5 - Nov 1994 (21 weeks), Sweden 5 - Nov 1994 (17 weeks), Billboard 7 - Nov 1994 (38 weeks) (1 week in top 10), Italy 8 of 1994, Austria 12 - Dec 1994 (5 months), France (InfoDisc) 49 of 1994 (peak 4, 18 weeks), US BB 77 of 1994, Global 153 - 7 M claimed |
| 9 | Sting | If On A Winter's Night... | 2009 | US (Sup) Gold (certified by RIAA in Dec 2009), ODK Germany 5 - Nov 2009 (19 weeks) (3 weeks in top 10), Germany 5 - Nov 2009 (9 weeks), Billboard 6 - Nov 2009 (17 weeks) (2 weeks in top 10), Sweden 12 - Nov 2009 (6 weeks), Switzerland 13 - Nov 2009 (7 weeks), UK 15 - Nov 2009 (7 weeks), Norway 18 - Nov 2009 (7 weeks), US BB 90 of 2010 |
| 10 | Sting | All This Time | 2001 | Europe Platinum (certified by IFIP in 2001), US Gold (certified by RIAA in Jan 2002), UK Gold (certified by BPI in Nov 2001), France Gold (certified by SNEP Dec 2001), Canada Gold (certified by CRIA in Nov 2001), ODK Germany 5 - Nov 2001 (20 weeks) (3 weeks in top 10), Germany 5 - Nov 2001 (7 weeks), Switzerland 10 - Nov 2001 (11 weeks), Norway 17 - Nov 2001 (3 weeks), Austria 19 - Dec 2001 (2 months), Sweden 29 - Nov 2001 (2 weeks), Billboard 32 - Dec 2001 (22 weeks), Italy 39 of 2001 |
| 11 | Sting | Bring On The Night | 1986 | ODK Germany 10 - Jul 1986 (18 weeks) (1 week in top 10), Germany 10 - Jul 1986 (6 weeks), Switzerland 11 - Jun 1986 (8 weeks), UK 16 - Jun 1986 (12 weeks), Norway 19 - Jul 1986 (3 weeks), Austria 21 - Aug 1986 (2 months), Sweden 28 - Jun 1986 (11 weeks), Italy 32 of 1986, UK Silver (certified by BPI in Jun 1986), RYM 112 of 1986 |
| 12 | Sting | Songs From The Labyrinth : The Music Of John Dowland | 2006 | ODK Germany 11 - Oct 2006 (26 weeks), Germany 11 - Oct 2006 (3 weeks), UK 24 - Oct 2006 (4 weeks), Billboard 25 - Oct 2006 (11 weeks), Sweden 30 - Oct 2006 (1 week), Switzerland 31 - Oct 2006 (6 weeks), Austria 40 - Nov 2006 (1 month), Italy 88 of 2006 |
| 13 | Sting | Symphonicities | 2010 | Billboard 6 - Jul 2010 (7 weeks) (1 week in top 10), ODK Germany 7 - Jul 2010 (15 weeks) (1 week in top 10), Germany 7 - Jul 2010 (3 weeks), UK 30 - Jul 2010 (2 weeks) |
| 14 | Sting | The Best Of 25 Years | 2011 | UK 27 - Nov 2011 (3 weeks), ODK Germany 32 - Nov 2011 (2 weeks), Billboard 104 - Nov 2011 (1 week) |
| 15 | Sting | The Last Ship | 2013 | ODK Germany 3 - Oct 2013 (14 weeks) (2 weeks in top 10), Billboard 13 - Oct 2013 (6 weeks) |
| 16 | Sting | Demolition Man | 1993 | Billboard 162 - Oct 1993 (5 weeks) |
| 17 | Sting | The Very Best Of Sting | 1997 | Billboard 100 - Dec 1997 (13 weeks) |
| 18 | Sting | 57th & 9th | 2016 | ODK Germany 3 - Nov 2016 (6 weeks) (1 week in top 10) |
| 19 | Sting | Nada como el sol | 1988 | Switzerland 18 - Mar 1988 (12 weeks) |
| 20 | Sting | Inside - The Songs Of Sacred Love | 2003 | ODK Germany 96 - Oct 2003 (1 week) |
| 21 | Sting | Songs Of Love | unknown | US Platinum (certified by RIAA in Feb 2004) |
In addition to the above listed albums Sting also contributed to the following entries:
| | | | | |
| --- | --- | --- | --- | --- |
| # | Artist | Album Title | Year | Chart Entries |
| 1 | Sting & The Police | The Very Best Of Sting & The Police | 1997 | UK 1 - Nov 1997 (39 weeks), Europe 2 x Platinum (certified by IFIP in 2001), UK Platinum (certified by BPI in Jan 1998), Austria 4 - Dec 1997 (4 months), US Gold (certified by RIAA in Aug 2005), Hong Kong Gold (certified by IFPI-HK in 1997), Switzerland 17 - Nov 1997 (16 weeks), ODK Germany 18 - Nov 1997 (23 weeks), Sweden 26 - Dec 1997 (8 weeks), France (InfoDisc) 41 of 1997 (peak 1, 27 weeks), Billboard 46 - Oct 2002 (7 weeks), Italy 50 of 1997, Australia (ARIA) 78 of 1997 |
| 2 | Sting & The Royal Philharmonic Concert Orchestra | Live in Berlin | 2010 | ODK Germany 13 - Dec 2010 (21 weeks), Germany 13 - Dec 2010 (1 week) |
The comments here are from the the MusicID impact site site. This version is not able to accept comments yet