Song artist 653 - Snoop Dogg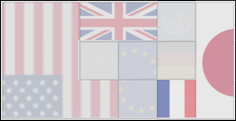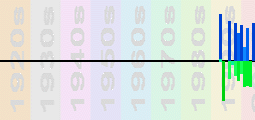 This page lists the song chart entries of Snoop Dogg.A list of the hit albums by Snoop Dogg is also available. The songs are listed with the most widely successful first.
Calvin Cordozar Broadus better known as Snoop Dogg started recording under the name Snoop Doggy Dogg with Dr Dre in 1992.
| | | | | |
| --- | --- | --- | --- | --- |
| # | Artist | Song Title | Year | Chart Entries |
| 1 | Snoop Dogg | What's My Name? | 1994 | US Gold (certified by RIAA in Feb 1994), Japan (Tokyo) 5 - Dec 1993 (10 weeks), US Billboard 8 - Dec 1993 (17 weeks), Holland 11 - Dec 1993 (8 weeks), Belgium 17 - Jan 1994 (5 weeks), UK 20 - Dec 1993 (8 weeks), ODK Germany 20 - Dec 1993 (17 weeks), Switzerland 21 - Feb 1994 (9 weeks), Germany 23 - Feb 1994 (1 month), Japan (Osaku) 31 of 1994 (peak 4 21 weeks), POP 36 of 1994, US BB 62 of 1994, Brazil 67 of 1994, US Radio 126 of 1993 (peak 20 2 weeks), RYM 43 of 1993, Guardian Hip-Hop/ RnB 48 |
| 2 | Snoop Dogg | Gin & Juice | 1994 | France 3 - Jul 1994 (4 weeks), US Gold (certified by RIAA in Apr 1994), US Billboard 8 - Jan 1994 (20 weeks), UK 39 - Feb 1994 (3 weeks), Scrobulate 42 of rap, US BB 52 of 1994, POP 64 of 1994, nuTsie 99 of 1990s, Acclaimed 777 (1993), RYM 38 of 1994 |
| 3 | Snoop Dogg | Sensual Seduction | 2008 | Sweden 4 - Feb 2008 (14 weeks), US Billboard 7 - Dec 2007 (20 weeks), ODK Germany 15 - Feb 2008 (12 weeks), Germany 2000s 15 - Feb 2008 (1 week), Holland 21 - Mar 2008 (4 weeks), Switzerland 22 - Mar 2008 (10 weeks), UK 24 - Apr 2008 (6 weeks), US BB 50 of 2008, US Radio 71 of 2008 (peak 19 3 weeks), US Mediabase 92 of 2008, RYM 118 of 2007, the MusicID revenue site song 76 of 2008 |
| 4 | Snoop Dogg | Beautiful | 2003 | US Billboard 6 - Feb 2003 (20 weeks), Holland 12 - Apr 2003 (13 weeks), Switzerland 19 - Apr 2003 (10 weeks), UK 23 - Apr 2003 (20 weeks), Australia 24 of 2003, ODK Germany 27 - Apr 2003 (13 weeks), US BB 42 of 2003, Italy 81 of 2003, the MusicID revenue site song 29 of 2003 |
| 5 | Snoop Dogg | From the Chuuuch to da Palace | 2002 | UK 27 - Nov 2002 (6 weeks), Japan (Tokyo) 57 - Dec 2002 (7 weeks), ODK Germany 75 - Dec 2002 (9 weeks), US Billboard 77 - Nov 2002 (10 weeks), Scrobulate 79 of hiphop |
| 6 | Snoop Dogg | Let's Get Blown | 2005 | France 3 - Dec 2004 (3 weeks), UK 13 - Mar 2005 (6 weeks), Switzerland 22 - Apr 2005 (5 weeks), Belgium 24 - Mar 2005 (3 weeks), Holland 34 - Mar 2005 (2 weeks), US Billboard 54 - Jan 2005 (11 weeks) |
| 7 | Snoop Dogg | Lay Low | 2001 | Holland 40 - Apr 2001 (2 weeks), ODK Germany 49 - May 2001 (9 weeks), US Billboard 50 - Mar 2001 (19 weeks), Japan (Tokyo) 93 - Apr 2001 (2 weeks) |
| 8 | Snoop Dogg | Snoop's Upside Your Head | 1996 | UK 12 - Dec 1996 (7 weeks), Holland 34 - Dec 1996 (2 weeks), ODK Germany 34 - Jan 1997 (7 weeks), Japan (Tokyo) 45 - Dec 1996 (4 weeks) |
| 9 | Snoop Dogg | B-Please | 1999 | Japan (Tokyo) 42 - Feb 2000 (3 weeks), US Billboard 77 - Oct 1999 (9 weeks) |
| 10 | Snoop Dogg | Snoop Dogg | 2001 | UK 13 - Apr 2001 (5 weeks), US Billboard 77 - Feb 2001 (5 weeks) |
| 11 | Snoop Dogg | Still A G Thang | 1998 | France 7 - Aug 1998 (1 week), US Billboard 19 - Sep 1998 (13 weeks) |
| 12 | Snoop Dogg | Ups & Downs | 2005 | UK 36 - Aug 2005 (2 weeks), ODK Germany 84 - Oct 2005 (3 weeks) |
| 13 | Snoop Dogg | Murder Was The Case | 1994 | France 2 - Dec 1994 (1 week), RYM 78 of 1994 |
| 14 | Snoop Dogg | Crazy | 2007 | Japan (Tokyo) 79 - Feb 2007 (2 weeks) |
| 15 | Snoop Dogg | Paper'd Up | 2002 | Japan (Tokyo) 76 - Dec 2002 (4 weeks) |
| 16 | Snoop Dogg | Just A Baby Boy | 2001 | US Billboard 90 - Jul 2001 (4 weeks) |
| 17 | Snoop Dogg | G'D Up | 2000 | US Billboard 47 - Jan 2000 (14 weeks) |
| 18 | Snoop Dogg | Got Beef | 2000 | US Billboard 99 - Jul 2000 (2 weeks) |
| 19 | Snoop Dogg | Woof | 1999 | US Billboard 62 - Jan 1999 (12 weeks) |
| 20 | Snoop Dogg | Gangsta Luv | 2009 | US Billboard 35 - Nov 2009 (19 weeks) |
| 21 | Snoop Dogg | I Wanna Rock | 2009 | US Billboard 41 - Dec 2009 (15 weeks) |
| 22 | Snoop Dogg | Doggy Dogg World | 1994 | UK 32 - Aug 1994 (3 weeks) |
| 23 | Snoop Dogg | Can't Take The Heat | 1999 | France 2 - Feb 1999 (4 weeks) |
| 24 | Snoop Dogg | Vapors | 1997 | UK 18 - May 1997 (2 weeks) |
| 25 | Snoop Dogg | Tha Doggfather | 1998 | UK 36 - Jan 1998 (2 weeks) |
| 26 | Snoop Dogg | Go Away | 2001 | France 5 - Sep 2001 (1 week) |
| 27 | Snoop Dogg | My medicine | 2008 | Holland 26 - Oct 2008 (6 weeks) |
| 28 | Snoop Dogg | Who am I | 1993 | France 7 - Dec 1993 (1 week) |
In addition to the above listed songs Snoop Dogg also contributed to the following entries:
| | | | | |
| --- | --- | --- | --- | --- |
| # | Artist | Song Title | Year | Chart Entries |
| 1 | Katy Perry & Snoop Dogg | California Gurls | 2010 | UK 1 - Jul 2010 (35 weeks), US Billboard 1 - May 2010 (27 weeks), Eire 1 for 4 weeks - Jun 2010, Canada Billboard 1 for 9 weeks - May 2010, New Zealand 1 for 3 weeks - Jun 2010, Euro Digital (Billboard) 1 for 3 weeks - Jul 2010, US (Sup) 4 x Platinum (certified by RIAA in Jan 2011), ODK Germany 3 - Jun 2010 (37 weeks) (10 weeks in top 10), Germany 2000s 3 - Jun 2010 (11 weeks), US BB 4 of 2010, Australia (ARIA) 5 of 2010, POP 5 of 2010, US Radio 9 of 2010 (peak 1 20 weeks), US Mediabase 9 of 2010, Italy 14 of 2010, ARC 18 of 2010 (peak 1 21 weeks), the MusicID revenue site song 3 of 2010 |
| 2 | Snoop Dogg & Pharrell Williams | Drop it Like It's Hot | 2004 | US Billboard 1 - Oct 2004 (30 weeks), New Zealand 1 for 4 weeks - Dec 2004, US 2 X Platinum (certified by RIAA in Dec 2007), MTV Video of the year 2005 (Nominated), Switzerland 3 - Dec 2004 (22 weeks), Holland 5 - Dec 2004 (12 weeks), Germany 7 - Dec 2004 (4 months), ODK Germany 8 - Dec 2004 (20 weeks) (6 weeks in top 10), Norway 9 - Jan 2004 (9 weeks), Acclaim Year 9 of 2004, UK 10 - Dec 2004 (11 weeks), Austria 12 - Jan 2005 (4 months), Switzerland 16 of 2005, POP 20 of 2004, US BB 23 of 2005, Japan (Tokyo) 32 - Oct 2004 (11 weeks), Australia 34 of 2005, US Radio 38 of 2004 (peak 5 9 weeks), Scrobulate 55 of rap, Italy 59 of 2005, nuTsie 84 of 2000s, Germany 295 of the 2000s (peak 8 9 weeks), Acclaimed 1340 (2004), RYM 95 of 2004, the MusicID revenue site song 36 of 2005, Party 157 of 2007 |
| 3 | Akon & Snoop Dogg | I Wanna Love You | 2007 | US Billboard 1 - Oct 2006 (29 weeks), US 2 X Platinum (certified by RIAA in Mar 2007), US (Sup) 3 x Platinum (certified by RIAA in Dec 2009), UK 3 - Jan 2007 (20 weeks), US BB 8 of 2007, France 9 - Nov 2006 (1 week), POP 10 of 2007, Brazil 13 of 2007, ODK Germany 14 - Feb 2007 (13 weeks), Germany 2000s 14 - Feb 2007 (2 weeks), Switzerland 16 - Feb 2007 (18 weeks), Norway 16 - Jan 2007 (5 weeks), Sweden 17 - Jan 2007 (9 weeks), Holland 21 - Mar 2007 (6 weeks), US Mediabase 27 of 2007, Austria 29 - Feb 2007 (2 months), US Radio 32 of 2007 (peak 3 14 weeks), ARC 38 of 2007 (peak 3 18 weeks), Australia (ARIA) 43 of 2007, the MusicID revenue site song 35 of 2007 |
| 4 | Snoop Dogg & Charlie Wilson & Justin Timberlake | Signs | 2005 | Australia 1 for 2 weeks - May 2005, Europe 1 for 1 week - May 2005, UK 2 - May 2005 (16 weeks), Holland 3 - Apr 2005 (14 weeks), ODK Germany 3 - May 2005 (15 weeks) (5 weeks in top 10), US Gold (certified by RIAA in Jun 2005), Austria 5 - May 2005 (3 months), Switzerland 5 - May 2005 (15 weeks), Germany 5 - Apr 2005 (3 months), Norway 12 - Jun 2005 (8 weeks), Australia 24 of 2005, Switzerland 29 of 2005, Poland 32 - Jul 2005 (6 weeks), Acclaim Year 35 of 2005, US Billboard 46 - Feb 2005 (14 weeks), Italy 64 of 2005, Japan (Tokyo) 65 - Mar 2005 (7 weeks), US Radio 76 of 2005 (peak 18 3 weeks), Scrobulate 91 of rap, Germany 290 of the 2000s (peak 3 8 weeks), the MusicID revenue site song 78 of 2005 |
| 5 | Dr Dre & Snoop Dogg | Nuthin' But a 'G' Thang | 1993 | US Billboard 2 - Jan 1993 (27 weeks), US Platinum (certified by RIAA in Mar 1993), nuTsie 5 of 1990s, POP 9 of 1993, US BB 11 of 1993, UK 31 - Jan 1994 (3 weeks), ARC 38 of 1993 (peak 2 15 weeks), Scrobulate 83 of rap, Acclaimed 141 (1993), Rolling Stone 419, RYM 27 of 1992, Guardian Hip-Hop/ RnB 43, one of the Rock and Roll Hall of Fame 500 |
| 6 | Snoop Dogg & Wiz Khalifa & Bruno Mars | Young Wild Free | 2012 | US Billboard 7 - Oct 2011 (32 weeks), ODK Germany 15 - Feb 2012 (25 weeks), Germany 2000s 15 - Feb 2012 (2 weeks), US BB 32 of 2012, Italy 36 of 2012, ARC 39 of 2012 (peak 8 20 weeks), US Mediabase 48 of 2012, US Radio 49 of 2012 (peak 10 7 weeks), Australia (ARIA) 60 of 2012, UK 77 - Dec 2011 (1 week), the MusicID revenue site song 39 of 2012 |
| 7 | Snoop Dogg & David Guetta | Sweat | 2011 | ODK Germany 2 - Apr 2011 (46 weeks) (13 weeks in top 10), Germany 2000s 2 - Apr 2011 (18 weeks), UK 4 - Mar 2011 (31 weeks), Australia (ARIA) 13 of 2011, Italy 54 of 2011, the MusicID revenue site song 48 of 2011 |
| 8 | Chingy, Ludacris & Snoop Dogg | Holidae In | 2003 | US Billboard 3 - Sep 2003 (21 weeks), US Gold (certified by RIAA in Jul 2005), UK 35 - Feb 2004 (3 weeks), ODK Germany 56 - Feb 2004 (6 weeks), US Radio 70 of 2003 (peak 12 6 weeks), US BB 76 of 2003, the MusicID revenue site song 70 of 2003 |
| 9 | Dr Dre & Snoop Dogg | The Next Episode | 2000 | UK 3 - Feb 2001 (13 weeks), US Billboard 23 - May 2000 (20 weeks), Holland 28 - Jul 2000 (7 weeks), Switzerland 34 - Jul 2000 (5 weeks), ODK Germany 34 - Jul 2000 (16 weeks), Scrobulate 44 of rap, US BB 76 of 2000, RYM 101 of 2000, the MusicID revenue site song 70 of 2000 |
| 10 | Jason Derulo & Snoop Dogg | Wiggle | 2014 | ODK Germany 6 - Jun 2014 (26 weeks) (5 weeks in top 10), US BB 40 of 2014, POP 48 of 2014, US Radio 57 of 2014 (peak 10 7 weeks), Australia (ARIA) 57 of 2014, the MusicID revenue site song 31 of 2014 |
| 11 | Mariah Carey & Snoop Dogg | Say Something | 2006 | UK 27 - Jun 2006 (4 weeks), Switzerland 55 - Jun 2006 (6 weeks), ODK Germany 63 - Jun 2006 (3 weeks), US Billboard 79 - Apr 2006 (5 weeks), Japan (Tokyo) 80 - Apr 2005 (2 weeks) |
| 12 | Snoop Dogg & R Kelly | That's That | 2006 | US Billboard 20 - Dec 2006 (16 weeks), Switzerland 37 - Dec 2006 (9 weeks), UK 38 - Dec 2006 (4 weeks), ODK Germany 39 - Jan 2007 (7 weeks), US BB 99 of 2007 |
| 13 | Big Time Rush & Snoop Dogg | Boyfriend | 2011 | ODK Germany 49 - Apr 2011 (5 weeks), US Billboard 72 - Mar 2011 (11 weeks), UK 76 - Apr 2011 (1 week) |
| 14 | Angie Stone & Snoop Dogg | I Wanna Thank Ya | 2004 | Japan (Tokyo) 10 - Jun 2004 (11 weeks), UK 31 - Aug 2004 (3 weeks) |
| 15 | Dr Dre, Snoop Dogg & Akon | Kush | 2010 | US Billboard 34 - Dec 2010 (17 weeks), UK 57 - Dec 2010 (3 weeks) |
| 16 | WC & Snoop Dogg & Nate Dogg | The Streets | 2002 | UK 48 - Mar 2003 (2 weeks), US Billboard 81 - Sep 2002 (13 weeks) |
| 17 | Snoop Dogg & T-Pain | Boom | 2011 | UK 56 - Jul 2011 (6 weeks), US Billboard 76 - Mar 2011 (4 weeks) |
| 18 | Coolio & Snoop Dogg | Gangsta Walk | 2006 | Switzerland 56 - Aug 2006 (3 weeks), UK 67 - Oct 2006 (1 week) |
| 19 | Dr Dre & Snoop Dogg | Wash | 2001 | Japan (Tokyo) 43 - Dec 2001 (6 weeks) |
| 20 | 2Pac & Snoop Dogg | 2 of Amerikaz Most Wanted | 1996 | France 9 - Oct 1996 (1 week), RYM 155 of 1996 |
| 21 | Mann & Snoop Dogg & Iyaz | The Mack | 2011 | UK 28 - Jun 2011 (8 weeks) |
| 22 | 2Pac & Snoop Dogg | Wanted Dead Or Alive | 1997 | UK 16 - Apr 1997 (3 weeks) |
| 23 | Snoop Dogg & JD | We Just Wanna Party With You | 1997 | UK 21 - Sep 1997 (2 weeks) |
| 24 | Ian Carey & Snoop Dogg & Bobby Anthony | Last Night | 2011 | Australia (ARIA) 92 of 2011 |
| 25 | Redd & Akon & Snoop Dogg | I'm Day Dreaming | 2011 | ODK Germany 53 - Dec 2011 (13 weeks) |
| 26 | Lexington Bridge & Snoop Dogg | Real Man | 2007 | ODK Germany 16 - Oct 2007 (9 weeks) |
| 27 | Timati & Snoop Dogg | Groove On | 2009 | ODK Germany 62 - Jun 2009 (4 weeks) |
The comments here are from the the MusicID impact site site. This version is not able to accept comments yet