Album artist 194 - Snoop Dogg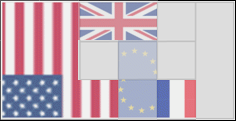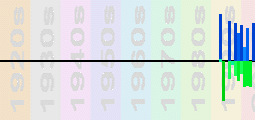 This page lists the album chart runs of Snoop Dogg. A list of songs by Snoop Dogg can be found here. The albums are listed with the most widely successful first.
Calvin Cordozar Broadus better known as Snoop Dogg started recording under the name Snoop Doggy Dogg with Dr Dre in 1992.
| | | | | |
| --- | --- | --- | --- | --- |
| # | Artist | Album Title | Year | Chart Entries |
| 1 | Snoop Dogg | Doggystyle | 1993 | Billboard 1 - Dec 1993 (74 weeks) (3 weeks at number 1) (17 weeks in top 10), US num 1 for 3 weeks - Dec 1993, US 4 X Platinum (certified by RIAA in May 1994), US 3 of 1994, UK Gold (certified by BPI in Jul 1994), France Gold (certified by SNEP Jan 1996), US CashBox 5 of 1994, BEA 9 of 1993, US BB 11 of 1993, Sweden 18 - Dec 1993 (14 weeks), ODK Germany 21 - Dec 1993 (21 weeks), Switzerland 24 - Jan 1994 (6 weeks), Melody Maker 32 of 1994, Austria 35 - Feb 1994 (1 month), UK 38 - Dec 1993 (27 weeks), Acclaimed 766 (1993), RYM 8 of 1993 |
| 2 | Snoop Dogg | Tha Doggfather | 1996 | Billboard 1 - Nov 1996 (30 weeks) (1 week at number 1) (3 weeks in top 10), US num 1 for 1 week - Nov 1996, US 2 X Platinum (certified by RIAA in Feb 1997), Sweden 6 - Nov 1996 (3 weeks), UK 15 - Nov 1996 (11 weeks), ODK Germany 23 - Dec 1996 (15 weeks), US BB 32 of 1996, Melody Maker 49 of 1996 |
| 3 | Snoop Dogg | Da Game Is To Be Sold, Not To Be Told | 1998 | Billboard 1 - Aug 1998 (33 weeks) (2 weeks at number 1) (5 weeks in top 10), US num 1 for 2 weeks - Aug 1998, US 2 X Platinum (certified by RIAA in Oct 1998), ODK Germany 24 - Aug 1998 (7 weeks), UK 28 - Aug 1998 (3 weeks), US BB 30 of 1998, Sweden 34 - Aug 1998 (2 weeks) |
| 4 | Snoop Dogg | R & G - Rhythm & Gangster: The Masterpiece | 2004 | US Platinum (certified by RIAA in Dec 2004), UK Platinum (certified by BPI in May 2005), Canada Platinum (certified by CRIA in Apr 2005), France Gold (certified by SNEP Jun 2005), Billboard 6 - Dec 2004 (31 weeks) (2 weeks in top 10), UK 12 - Dec 2004 (38 weeks), Norway 12 - Dec 2004 (20 weeks), Switzerland 13 - Nov 2004 (12 weeks), ODK Germany 14 - Dec 2004 (28 weeks), Germany 14 - Jan 2005 (6 weeks), Austria 26 - Jan 2005 (2 months), US BB 56 of 2004, France (InfoDisc) 59 of 2004 (peak 14, 51 weeks), the MusicID revenue site album 36 of 2005 |
| 5 | Snoop Dogg | Tha Last Meal | 2000 | US Platinum (certified by RIAA in Feb 2001), Canada Platinum (certified by CRIA in Jul 2001), Billboard 4 - Jan 2001 (36 weeks) (4 weeks in top 10), UK Gold (certified by BPI in Nov 2002), France Gold (certified by SNEP Jun 2001), US BB 43 of 2001, ODK Germany 55 - Dec 2000 (9 weeks), UK 62 - Dec 2000 (13 weeks), France (InfoDisc) 98 of 2000 (peak 13, 20 weeks), the MusicID revenue site album 58 of 2001 |
| 6 | Snoop Dogg | Tha Blue Carpet Treatment | 2006 | US Gold (certified by RIAA in Feb 2007), France Gold (certified by SNEP Jun 2007), Billboard 5 - Dec 2006 (21 weeks) (1 week in top 10), Switzerland 11 - Dec 2006 (11 weeks), Norway 18 - Nov 2006 (6 weeks), ODK Germany 41 - Dec 2006 (7 weeks), UK 47 - Dec 2006 (2 weeks), US BB 99 of 2006, UK Silver (certified by BPI in Dec 2006) |
| 7 | Snoop Dogg | Paid Tha Cost To Be Da Bo$$ | 2002 | US Platinum (certified by RIAA in Mar 2003), UK Gold (certified by BPI in Sep 2003), France Gold (certified by SNEP Dec 2003), Canada Gold (certified by CRIA in Jan 2003), Billboard 12 - Dec 2002 (36 weeks), ODK Germany 46 - Dec 2002 (13 weeks), UK 64 - Oct 2003 (2 weeks), US BB 137 of 2002, the MusicID revenue site album 63 of 2003 |
| 8 | Snoop Dogg | Ego Trippin | 2008 | Billboard 3 - Mar 2008 (16 weeks) (2 weeks in top 10), Switzerland 9 - Mar 2008 (9 weeks), UK 23 - Apr 2008 (3 weeks), Norway 26 - Mar 2008 (1 week), ODK Germany 29 - Mar 2008 (3 weeks), US BB 69 of 2008 |
| 9 | Snoop Dogg | No Limit Top Dogg | 1999 | Billboard 2 - May 1999 (40 weeks) (2 weeks in top 10), US Platinum (certified by RIAA in Oct 1999), ODK Germany 46 - Jun 1999 (5 weeks), US BB 57 of 1999 |
| 10 | Snoop Dogg | Malice In Wonderland | 2009 | Billboard 23 - Dec 2009 (17 weeks), Switzerland 73 - Dec 2009 (1 week), US BB 135 of 2010 |
| 11 | Snoop Dogg | Doggumentary | 2011 | Billboard 8 - Apr 2011 (7 weeks) (1 week in top 10), UK 44 - Apr 2011 (2 weeks), ODK Germany 44 - May 2011 (5 weeks) |
| 12 | Snoop Dogg | Death Row's Greatest Hits | 2001 | Canada Gold (certified by CRIA in Nov 2001), Billboard 28 - Nov 2001 (8 weeks) |
| 13 | Snoop Dogg | The Best Of Snoop Dogg | 2005 | UK 50 - Oct 2005 (2 weeks), Billboard 121 - Oct 2005 (3 weeks) |
| 14 | Snoop Dogg | BUSH | 2015 | Billboard 14 - May 2015 (4 weeks), ODK Germany 32 - May 2015 (1 week) |
| 15 | Snoop Dogg | Coolaid | 2016 | Billboard 40 - Jul 2016 (2 weeks), ODK Germany 67 - Jul 2016 (2 weeks) |
| 16 | Snoop Dogg | More Malice (EP) | 2010 | Billboard 29 - Apr 2010 (4 weeks) |
| 17 | Snoop Dogg | Death Row: The Lost Sessions Vol. 1 | 2009 | Billboard 129 - Oct 2009 (1 week) |
| 18 | Snoop Dogg | Dead Man Walkin | 2000 | Billboard 24 - Nov 2000 (5 weeks) |
In addition to the above listed albums Snoop Dogg also contributed to the following entries:
| | | | | |
| --- | --- | --- | --- | --- |
| # | Artist | Album Title | Year | Chart Entries |
| 1 | Snoop Dogg & Tha Eastsidaz | Duces 'n Trayz...the Old Fashioned Way | 2001 | Billboard 4 - Aug 2001 (13 weeks) (1 week in top 10), US Gold (certified by RIAA in Mar 2002), Canada Gold (certified by CRIA in Oct 2001), US BB 82 of 2001 |
| 2 | Snoop Dogg & Tha Eastsidaz | Snoop Dogg Presents Tha Eastsidaz | 2000 | US Platinum (certified by RIAA in Oct 2000), Billboard 8 - Feb 2000 (31 weeks) (1 week in top 10), US BB 79 of 2000 |
| 3 | Snoop Dogg & Wiz Khalifa | Mac + Devin Go To High School | 2011 | Billboard 29 - Dec 2011 (14 weeks) |
The comments here are from the the MusicID impact site site. This version is not able to accept comments yet