Album artist 320 - Take That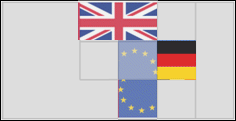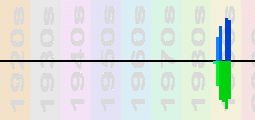 This page lists the album chart runs of Take That. A list of songs by Take That can be found here. The albums are listed with the most widely successful first.
Members included Robbie Williams, Gary Barlow, Howard Donald, Jason Orange and Mark Owen.
| | | | | |
| --- | --- | --- | --- | --- |
| # | Artist | Album Title | Year | Chart Entries |
| 1 | Take That | Nobody Else | 1995 | UK 1 - May 1995 (33 weeks), ODK Germany 1 - May 1995 (28 weeks) (1 week at number 1) (11 weeks in top 10), Germany 1 for 1 week - Jun 1995, Germany 1 - May 1995 (17 weeks), Europe num 1 for 5 weeks - May 1995, Switzerland 1 - May 1995 (21 weeks), UK 2 x Platinum (certified by BPI in May 1995), Europe 2 x Platinum (certified by IFIP in 1996), Norway 4 - May 1995 (14 weeks), Germany Gold (certified by BMieV in 1995), Austria 7 - Jun 1995 (5 months), Sweden 7 - May 1995 (6 weeks), Italy 9 of 1995, Billboard 69 - Sep 1995 (19 weeks) |
| 2 | Take That | Take That's Greatest Hits | 1996 | UK 1 - Apr 1996 (40 weeks), ODK Germany 1 - Apr 1996 (28 weeks) (6 weeks at number 1) (9 weeks in top 10), Germany 1 for 6 weeks - Apr 1996, Germany 1 - Apr 1996 (11 weeks), Europe num 1 for 4 weeks - Apr 1996, Austria 1 - Apr 1996 (4 months), UK 3 x Platinum (certified by BPI in Jul 1996), Europe 3 x Platinum (certified by IFIP in 1999), Switzerland 2 - Apr 1996 (17 weeks), Germany Platinum (certified by BMieV in 1996), Sweden 4 - Apr 1996 (12 weeks), Norway 6 - Apr 1996 (11 weeks), Italy 59 of 1996 |
| 3 | Take That | Progress | 2010 | UK 1 - Nov 2010 (58 weeks), ODK Germany 1 - Dec 2010 (43 weeks) (1 week at number 1) (5 weeks in top 10), Germany 1 - Dec 2010 (33 weeks), the MusicID revenue site album 86 of 2011 |
| 4 | Take That | Beautiful World | 2006 | UK 1 - Dec 2006 (132 weeks), UK 8 x Platinum (certified by BPI in Feb 2008), Europe 3 x Platinum (certified by IFIP in 2008), ODK Germany 2 - Dec 2006 (35 weeks) (6 weeks in top 10), Germany 2 - Dec 2006 (0 weeks), Switzerland 6 - Dec 2006 (23 weeks), Austria 26 - Dec 2006 (1 month), UK all time album 32 (2006), Norway 34 - Jul 2007 (1 week), Sweden 40 - Dec 2006 (1 week), UK 53 of all time (2.2 M claimed) (2006), Italy 81 of 2007, the MusicID revenue site album 80 of 2007 |
| 5 | Take That | Everything Changes | 1993 | UK 1 - Oct 1993 (78 weeks), UK 4 x Platinum (certified by BPI in Sep 1995), Mercury prize 1994 (Nominated), Germany Platinum (certified by BMieV in 1994), ODK Germany 4 - Oct 1993 (54 weeks) (17 weeks in top 10), Germany 4 - Jan 1994 (34 weeks), Switzerland 9 - Nov 1993 (36 weeks), Austria 14 - Nov 1993 (8 months), Sweden 27 - Oct 1993 (7 weeks), Italy 85 of 1994 |
| 6 | Take That | The Circus | 2008 | UK 1 - Dec 2008 (73 weeks), Europe 2 x Platinum (certified by IFIP in 2008), ODK Germany 14 - Dec 2008 (13 weeks), Germany 14 - Dec 2008 (1 week), Switzerland 21 - Dec 2008 (13 weeks), Sweden 25 - Jan 2009 (1 week), Norway 38 - Jan 2009 (2 weeks), the MusicID revenue site album 90 of 2009 |
| 7 | Take That | Take That & Party | 1992 | UK 2 x Platinum (certified by BPI in Apr 1993), UK 2 - Sep 1992 (73 weeks), ODK Germany 28 - Mar 1993 (26 weeks), Sweden 38 - Mar 1993 (2 weeks) |
| 8 | Take That | Never Forget - The Ultimate Collection | 2005 | UK 3 x Platinum (certified by BPI in Feb 2006), UK 2 - Nov 2005 (199 weeks), ODK Germany 91 - Dec 2005 (3 weeks) |
| 9 | Take That | The Greatest Day - The Circus Live | 2009 | UK 3 - Dec 2009 (12 weeks) |
| 10 | Take That | Nobody Else (US Version) | 1995 | UK 26 - Aug 1995 (4 weeks) |
| 11 | Take That | Progress Live | 2011 | UK 12 - Dec 2011 (4 weeks) |
| 12 | Take That | III | 2014 | ODK Germany 26 - Dec 2014 (5 weeks) |
The comments here are from the the MusicID impact site site. This version is not able to accept comments yet