Album artist 169 - Cher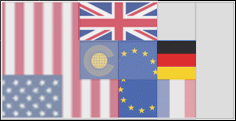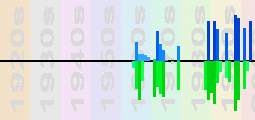 This page lists the album chart runs of Cher. A list of songs by Cher can be found here. The albums are listed with the most widely successful first.
Originally called Cherilyn Sarkasian La Pier. A backing singer for The Ronettes, married Sonny Bono and they recorded as Caesar & Cleo. Phil Spector then released Ringo I Love You as a tribute to Ringo Starr and released as Cherilyn. Finally had success as Sonny & Cher.
Married, and recorded with, Gregg Allman (of The Allman Brothers Band). After leaving him became involved with Gene Simmons (of Kiss)
| | | | | |
| --- | --- | --- | --- | --- |
| # | Artist | Album Title | Year | Chart Entries |
| 1 | Cher | Believe | 1998 | ODK Germany 1 - Nov 1998 (53 weeks) (4 weeks at number 1) (29 weeks in top 10), Germany 1 for 4 weeks - Feb 1999, Germany 1 - Nov 1998 (28 weeks), Europe num 1 for 8 weeks - Feb 1999, Austria 1 - Nov 1998 (8 months), New Zealand 1 for 4 - Jan 1999, US 4 X Platinum (certified by RIAA in Dec 1999), Germany 2 x Platinum (certified by BMieV in 1999), Europe 4 x Platinum (certified by IFIP in 1999), Switzerland 2 - Nov 1998 (47 weeks), Sweden 2 - Nov 1998 (39 weeks), France Platinum (certified by SNEP Dec 1999), Billboard 4 - Nov 1998 (76 weeks) (11 weeks in top 10), Norway 4 - Jan 1998 (25 weeks), UK 7 - Nov 1998 (37 weeks), US BB 15 of 1999, Italy 20 of 1999, Australia (ARIA) 23 of 1999, France (InfoDisc) 25 of 1998 (peak 5, 46 weeks) |
| 2 | Cher | If I Could Turn Back Time -- Cher s Greatest Hits | 1999 | ODK Germany 1 - Nov 1999 (26 weeks) (1 week at number 1) (10 weeks in top 10), Germany 1 for 1 week - Dec 1999, Germany 1 - Nov 1999 (10 weeks), Europe num 1 for 1 week - Nov 1999, UK 2 x Platinum (certified by BPI in Jan 2000), Europe 2 x Platinum (certified by IFIP in 1999), Switzerland 2 - Nov 1999 (15 weeks), Germany Platinum (certified by BMieV in 1999), Austria 3 - Dec 1999 (3 months), Sweden 3 - Jun 1999 (33 weeks), US Gold (certified by RIAA in Jan 2000), UK 7 - Nov 1999 (19 weeks), Italy 52 of 1999, Australia (ARIA) 56 of 1999, Billboard 57 - Mar 1999 (23 weeks), France (InfoDisc) 91 of 1999 (peak 6, 13 weeks) |
| 3 | Cher | Heart Of Stone | 1989 | Australia num 1 for 1 week - Nov 1989, US 3 X Platinum (certified by RIAA in Aug 1998), UK Platinum (certified by BPI in Feb 1990), UK 7 - Jul 1989 (82 weeks), Billboard 10 - Jul 1989 (53 weeks) (2 weeks in top 10), Austria 16 - Feb 1990 (4 months), ODK Germany 19 - Mar 1990 (18 weeks), Sweden 19 - Jul 1989 (29 weeks), Australia (ARIA) 32 of 1989, US BB 35 of 1989, US CashBox 42 of 1989, RYM 184 of 1989 |
| 4 | Cher | Love Hurts | 1991 | UK 1 - Jun 1991 (51 weeks), Austria 1 - Jul 1991 (10 months), Norway 1 - Jul 1991 (15 weeks), UK 3 x Platinum (certified by BPI in Jan 1992), Germany Platinum (certified by BMieV in 1996), Switzerland 3 - Jul 1991 (29 weeks), Sweden 4 - Jul 1991 (20 weeks), US Gold (certified by RIAA in Aug 1991), ODK Germany 6 - Jul 1991 (47 weeks) (10 weeks in top 10), Germany 6 - Jul 1991 (16 weeks), Billboard 48 - Jul 1991 (34 weeks) |
| 5 | Cher | The Very Best Of Cher | 2003 | US 2 X Platinum (certified by RIAA in Dec 2003), Sweden 2 - Sep 2003 (17 weeks), Canada Platinum (certified by CRIA in Jan 2004), Billboard 4 - Apr 2003 (51 weeks) (10 weeks in top 10), UK Gold (certified by BPI in Nov 2003), Switzerland 10 - Sep 2003 (6 weeks), US BB 12 of 2003, UK 17 - Dec 2003 (14 weeks), Austria 24 - Sep 2003 (1 month), Norway 27 - Nov 2003 (3 weeks), ODK Germany 31 - Sep 2003 (3 weeks), Australia (ARIA) 89 of 2003, the MusicID revenue site album 27 of 2003 |
| 6 | Cher | Living Proof | 2001 | US Gold (certified by RIAA in Mar 2002), UK Gold (certified by BPI in Nov 2001), Germany Gold (certified by BMieV in 2001), Billboard 9 - Mar 2002 (21 weeks) (1 week in top 10), ODK Germany 13 - Dec 2001 (12 weeks), Germany 13 - Dec 2001 (1 week), Switzerland 16 - Dec 2001 (6 weeks), Austria 25 - Dec 2001 (1 month), Sweden 29 - Nov 2001 (2 weeks), US BB 123 of 2002 |
| 7 | Cher | Cher's Greatest Hits 1965-1992 | 1992 | UK 1 - Nov 1992 (33 weeks), UK 3 x Platinum (certified by BPI in Jan 1993), Germany Gold (certified by BMieV in 1994), Sweden 6 - Nov 1992 (19 weeks), Norway 7 - Dec 1992 (17 weeks), ODK Germany 16 - Dec 1992 (18 weeks), Austria 17 - Dec 1992 (3 months), Switzerland 19 - Dec 1992 (11 weeks) |
| 8 | Cher | It's A Man's World | 1995 | UK Gold (certified by BPI in Nov 1995), Austria 8 - Dec 1995 (3 months), UK 10 - Nov 1995 (18 weeks), Sweden 18 - Nov 1995 (4 weeks), Billboard 64 - Jul 1996 (10 weeks), Italy 72 of 1996, ODK Germany 74 - Jan 1996 (8 weeks) |
| 9 | Cher | Cher | 1972 | US Platinum (certified by RIAA in Jul 1992), UK Gold (certified by BPI in May 1988), UK 26 - Jan 1988 (22 weeks), Billboard 32 - Oct 1966 (56 weeks), US CashBox 91 of 1972 |
| 10 | Cher | All I Really Want To Do | 1965 | UK 7 - Oct 1965 (9 weeks), Billboard 16 - Sep 1965 (24 weeks) |
| 11 | Cher | Take Me Home | 1979 | US Gold (certified by RIAA in May 1979), Billboard 25 - Feb 1979 (21 weeks) |
| 12 | Cher | Closer To The Truth | 2013 | Billboard 3 - Oct 2013 (24 weeks) (3 weeks in top 10), ODK Germany 6 - Oct 2013 (4 weeks) (1 week in top 10) |
| 13 | Cher | Halfbreed | 1973 | US Gold (certified by RIAA in Mar 1974), Billboard 28 - Sep 1973 (25 weeks) |
| 14 | Cher | Live: The Farewell Tour | 2003 | Billboard 40 - Sep 2003 (6 weeks), ODK Germany 50 - Sep 2003 (3 weeks) |
| 15 | Cher | With Love - Cher | 1967 | Billboard 47 - Nov 1967 (14 weeks) |
| 16 | Cher | The Hits Of Cher | 1966 | UK EP 10 - Oct 1966 |
| 17 | Cher | Cher's Golden Greats | 1968 | Billboard 195 - Nov 1968 (3 weeks) |
| 18 | Cher | The Very Best Of Cher: Special Edition | 2003 | Billboard 83 - Sep 2003 (5 weeks) |
| 19 | Cher | 3614 Jackson Highway | 1969 | Billboard 160 - Aug 1969 (3 weeks) |
| 20 | Cher | Cher's Greatest Hits | 1974 | Billboard 152 - Nov 1974 (7 weeks), Xgau rating B+ (1974) |
| 21 | Cher | Gypsys, Tramps & Thieves | 1971 | Billboard 16 - Sep 1971 (45 weeks) |
| 22 | Cher | Stars | 1975 | Billboard 153 - May 1975 (7 weeks) |
| 23 | Cher | Dark Lady | 1974 | Billboard 69 - Jun 1974 (14 weeks) |
| 24 | Cher | Foxy Lady | 1972 | Billboard 43 - Jul 1972 (22 weeks) |
| 25 | Cher | Bittersweet White Light | 1973 | Billboard 140 - Apr 1973 (8 weeks) |
| 26 | Cher | Cher Superpak | 1972 | Billboard 92 - Jan 1972 (10 weeks) |
| 27 | Cher | Cher Superpak, Vol. II | 1972 | Billboard 95 - Oct 1972 (9 weeks) |
| 28 | Cher | Cher's Greatest Hits (1999) | 2000 | Australia (ARIA) 37 of 2000 |
In addition to the above listed albums Cher also contributed to the following entries:
| | | | | |
| --- | --- | --- | --- | --- |
| # | Artist | Album Title | Year | Chart Entries |
| 1 | Sonny & Cher | Look At Us | 1965 | Billboard 2 - Aug 1965 (44 weeks) (14 weeks in top 10), US Gold (certified by RIAA in Sep 1965), UK 7 - Oct 1965 (13 weeks), Australia (Kent) 11 of 1965 (peak 3), US BB 16 of 1965, US CashBox 51 of 1966, RYM 179 of 1965 |
| 2 | Cher & Christina Aguilera | Burlesque | 2011 | ODK Germany 12 - Jan 2011 (8 weeks), Germany 12 - Jan 2011 (3 weeks), Billboard 18 - Dec 2010 (53 weeks), Australia (ARIA) 44 of 2011, the MusicID revenue site album 79 of 2011 |
| 3 | Sonny & Cher | Sonny Side Of Cher | 1966 | UK 11 - May 1966 (11 weeks), Norway 17 - Jan 1967 (1 week), Billboard 26 - Apr 1966 (19 weeks), US CashBox 87 of 1966 |
| 4 | Whitney Houston, Cher, Tina Turner & Brandy | Vh1 Divas Live 1999 | 1999 | US Gold (certified by RIAA in Oct 2000), Switzerland 14 - Nov 1999 (5 weeks), ODK Germany 60 - Nov 1999 (8 weeks), Billboard 90 - Nov 1999 (5 weeks) |
| 5 | Sonny & Cher | All I Ever Need Is You | 1972 | US Gold (certified by RIAA in May 1972), Billboard 14 - Feb 1972 (29 weeks), US BB 79 of 1972, US CashBox 83 of 1972 |
| 6 | Sonny & Cher | The Wonderful World Of Sonny & Cher | 1966 | UK 15 - May 1966 (7 weeks), Billboard 34 - Apr 1966 (20 weeks) |
| 7 | Sonny & Cher | The Best Of Sonny & Cher | 1967 | Billboard 23 - Aug 1967 (64 weeks), US CashBox 85 of 1967 |
| 8 | Sonny & Cher | Sonny & Cher Live | 1971 | US Gold (certified by RIAA in Jul 1972), Billboard 35 - Oct 1971 (40 weeks) |
| 9 | Celine Dion, Cher, Dixie Chicks, Shakira | Divas Las Vegas | 2002 | Switzerland 37 - Nov 2002 (1 week), Billboard 104 - Nov 2002 (1 week) |
| 10 | Sonny & Cher | Baby Don't Go | 1965 | Billboard 69 - Oct 1965 (16 weeks) |
| 11 | Sonny & Cher | In Case You're In Love | 1967 | Billboard 45 - Mar 1967 (29 weeks) |
| 12 | Sonny & Cher | Good Times | 1967 | Billboard 73 - May 1967 (18 weeks) |
| 13 | Sonny & Cher | Greatest Hits | 1974 | Billboard 146 - Sep 1974 (6 weeks) |
| 14 | Sonny & Cher | Mama Was A Rock And Roll Singer Papa Used To Write All Her Songs | 1973 | Billboard 132 - Jun 1973 (6 weeks) |
| 15 | Sonny & Cher | Sonny & Cher Live In Las Vegas, Vol. 2 | 1973 | Billboard 175 - Dec 1973 (7 weeks) |
| 16 | Sonny & Cher | The Two Of Us | 1972 | Billboard 122 - Sep 1972 (12 weeks) |
The comments here are from the the MusicID impact site site. This version is not able to accept comments yet