Song artist 431 - Sonny & Cher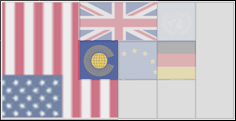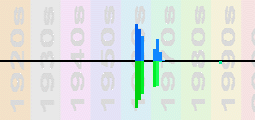 This page lists the song chart entries of Sonny &amp: Cher.A list of the hit albums by Sonny & Cher is also available. The songs are listed with the most widely successful first.
Cher also had her own hits. Sonny Bono was later elected to congress where he ensured that copyright term in the US was extended.
| | | | | |
| --- | --- | --- | --- | --- |
| # | Artist | Song Title | Year | Chart Entries |
| 1 | Sonny & Cher | I Got You Babe | 1965 | UK 1 - Aug 1965 (12 weeks), US Billboard 1 - Jul 1965 (14 weeks), Record World 1 - 1965, Keener 1 - Jul 1965 (7 weeks), Canada RPM 1 for 1 week - Aug 1965, Grammy Hall of Fame in 2017 (1965), Germany 3 - Oct 1965 (3 months), Canada 4 - Jul 1965 (16 weeks), Holland 4 - Aug 1965 (14 weeks), US Gold (certified by RIAA in Sep 1965), Norway 6 - Sep 1965 (6 weeks), US invalid BB 7 of 1965, POP 7 of 1965, WABC NY 8 of 1965, Flanders 12 - Sep 1965 (3 months), US CashBox 14 of 1965, US BB 16 of 1965, US Radio 17 of 1965 (peak 1 8 weeks), KQV 27 of 1965, DDD 33 of 1965, RIAA 254, Germany 321 of the 1960s (peak 3 13 weeks), Rolling Stone 444, Acclaimed 607 (1965), UKMIX 738, RYM 46 of 1965, NY Daily Love list 30 |
| 2 | Sonny & Cher | Little Man | 1966 | Holland 1 - Oct 1966 (16 weeks), Norway 1 - Oct 1966 (15 weeks), Flanders 1 - Oct 1966 (3 months), Germany 2 - Jan 1967 (4 months), UK 4 - Sep 1966 (10 weeks), Canada 6 - Sep 1966 (8 weeks), NZ Listner 9 - Jan 1967 (3 weeks), Record World 16 - 1966, Keener 17 - Sep 1966 (3 weeks), Denmark 17 of 1966, US Billboard 21 - Oct 1966 (7 weeks), Australia Goset 23 - Dec 1966 (3 weeks), Germany 156 of the 1960s (peak 2 15 weeks), RYM 121 of 1966 |
| 3 | Sonny & Cher | And the Beat Goes On | 1967 | Record World 3 - 1967, Keener 5 - Jan 1967 (7 weeks), Flanders 5 - Mar 1967 (3 months), US Billboard 6 - Jan 1967 (11 weeks), Holland 8 - Feb 1967 (11 weeks), Canada 9 - Jan 1967 (8 weeks), NZ Listner 10 - Apr 1967 (5 weeks), Australia Goset 14 - Feb 1967 (9 weeks), UK 29 - Feb 1967 (8 weeks), KQV 31 of 1967, US CashBox 66 of 1967, US Radio 69 of 1967 (peak 6 6 weeks), Canada 82 of 1967, US BB 83 of 1967, DDD 105 of 1966, RYM 84 of 1967 |
| 4 | Sonny & Cher | Baby Don't Go | 1965 | Canada 1 - Sep 1965 (11 weeks), Canada RPM 1 for 2 weeks - Sep 1965, US Billboard 8 - Aug 1965 (12 weeks), Record World 10 - 1965, UK 11 - Sep 1965 (9 weeks), Keener 15 - Sep 1965 (4 weeks), Holland 20 - Oct 1965 (7 weeks), US BB 72 of 1965, US CashBox 73 of 1965, US Radio 82 of 1965 (peak 8 5 weeks) |
| 5 | Sonny & Cher | Laugh At Me | 1965 | Canada RPM 1 for 1 week - Sep 1965, Record World 6 - 1965, UK 9 - Aug 1965 (11 weeks), US Billboard 10 - Aug 1965 (10 weeks), Keener 14 - Aug 1965 (3 weeks), Canada 26 - Aug 1965 (7 weeks), Holland 26 - Oct 1965 (4 weeks), US BB 94 of 1965, US Radio 110 of 1965 (peak 10 5 weeks) |
| 6 | Sonny & Cher | All I Ever Need is You | 1971 | Keener 2 - Nov 1971 (6 weeks), US Billboard 7 - Oct 1971 (15 weeks), UK 8 - Jan 1972 (12 weeks), Record World 8 - 1971, Canada 10 - Nov 1971 (8 weeks), Belgium 14 - Jan 1972 (3 weeks), Australia Goset 22 - Feb 1972 (6 weeks), US CashBox 59 of 1972, US Radio 64 of 1971 (peak 7 6 weeks), WABC NY 94 of 1971 |
| 7 | Sonny & Cher | A Cowboy's Work Is Never Done | 1972 | Canada 4 - Mar 1972 (9 weeks), US Billboard 8 - Feb 1972 (13 weeks), Record World 9 - 1972, Australia Goset 17 - May 1972 (11 weeks), US CashBox 37 of 1972, US BB 70 of 1972, WABC NY 75 of 1972, US Radio 77 of 1972 (peak 8 8 weeks) |
| 8 | Sonny & Cher | What Now My Love | 1966 | Keener 10 - Jan 1966 (4 weeks), UK 13 - Feb 1966 (11 weeks), Flanders 13 - Apr 1966 (2 months), US Billboard 14 - Jan 1966 (8 weeks), Canada 16 - Feb 1966 (9 weeks), Record World 19 - 1966, US Radio 155 of 1966 (peak 14 3 weeks) |
| 9 | Sonny & Cher | But You're Mine | 1965 | US Billboard 15 - Oct 1965 (8 weeks), UK 17 - Oct 1965 (8 weeks), Record World 17 - 1965, Keener 22 - Oct 1965 (3 weeks), Canada 23 - Oct 1965 (7 weeks), US Radio 139 of 1965 (peak 15 4 weeks) |
| 10 | Sonny & Cher | Sing C'est La Vie | 1965 | Flanders 1 - Nov 1965 (6 months), NZ Listner 14 - Mar 1966 (2 weeks) |
| 11 | Sonny & Cher | Just You | 1965 | Keener 15 - Sep 1965 (3 weeks), Canada 15 - Sep 1965 (7 weeks), US Billboard 20 - Aug 1965 (9 weeks), Record World 25 - 1965, US Radio 188 of 1965 (peak 20 1 week) |
| 12 | Sonny & Cher | It's The Little Things | 1967 | Canada 3 - Jul 1967 (12 weeks), US Billboard 50 - Aug 1967 (7 weeks) |
| 13 | Sonny & Cher | The Letter | 1965 | Canada 24 - Nov 1965 (6 weeks), US Billboard 75 - Oct 1965 (5 weeks) |
| 14 | Sonny & Cher | The Revolution Kind | 1965 | Canada 35 - Dec 1965 (4 weeks), US Billboard 70 - Nov 1965 (4 weeks) |
| 15 | Sonny & Cher | Have I Stayed Too Long | 1966 | UK 42 - Jul 1966 (3 weeks), US Billboard 49 - Jun 1966 (6 weeks) |
| 16 | Sonny & Cher | Living For You | 1966 | UK 44 - Nov 1966 (4 weeks), US Billboard 87 - Nov 1966 (2 weeks) |
| 17 | Sonny & Cher | When You Say Love | 1972 | US Billboard 32 - Jul 1972 (10 weeks), Record World 35 - 1972 |
| 18 | Sonny & Cher | I Got You Babe (1993) | 1993 | UK 66 - May 1993 (1 week) |
| 19 | Sonny & Cher | Mama Was A Rock & Roll Singer, Papa Used To Write All Her Songs | 1973 | US Billboard 77 - Mar 1973 (5 weeks) |
| 20 | Sonny & Cher | A Beautiful Story | 1967 | US Billboard 53 - Apr 1967 (5 weeks) |
| 21 | Sonny & Cher | Good Combination | 1967 | US Billboard 56 - Dec 1967 (6 weeks) |
| 22 | Sonny & Cher | Plastic Man | 1967 | US Billboard 74 - Jun 1967 (3 weeks) |
| 23 | Sonny & Cher | It's Gonna Rain | 1965 | RYM 46 of 1965 |
| 24 | Sonny & Cher | Monday | 1966 | RYM 121 of 1966 |
| 25 | Sonny & Cher | Love Don't Come | 1967 | RYM 84 of 1967 |