Album artist 20 - Neil Young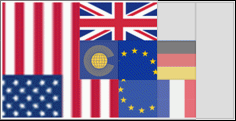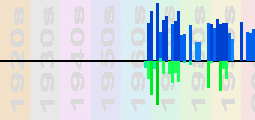 This page lists the album chart runs of Neil Young. A list of songs by Neil Young can be found here. The albums are listed with the most widely successful first.
Also contributed to Crosby, Stills, Nash & Young and Neil Young & Crazy Horse. He also appears in a song by Lynyrd Skynyrd.
| | | | | |
| --- | --- | --- | --- | --- |
| # | Artist | Album Title | Year | Chart Entries |
| 1 | Neil Young | Harvest | 1972 | UK 1 - Mar 1972 (35 weeks), Billboard 1 - Mar 1972 (41 weeks) (2 weeks at number 1) (16 weeks in top 10), US 1 of 1972, US num 1 for 2 weeks - Mar 1972, Canada 1 for 2 weeks - 1972, Norway 1 - Feb 1972 (48 weeks), Australia num 1 for 1 week - Jun 1972, Dutch 70s 1 - Feb 1972 (26 weeks), Grammy Hall of Fame in 2015 (1972), US 4 X Platinum (certified by RIAA in Jun 1994), UK 3 x Platinum (certified by BPI in Feb 2008), France Diamond (certified by SNEP Oct 2001), US 70s 2 - Mar 1972 (4 months), Australia Goset 2 - Apr 1972 (30 weeks), Germany Platinum (certified by BMieV in 1994), US CashBox 3 of 1972, US BB 3 of 1972, BEA 4 of 1972, Australia (Kent) 5 of 1972 (peak 1), France (InfoDisc) 13 of 1972 (peak 8, 26 weeks), WTMD 17, Belgium 21 of all time (1972), UK Radio2 39, Radio Caroline 41 (1972), WXPN 43 (1972), Italy 56 of 1972, DMDB 77, Rolling Stone 78, Fox101 87, Virgin 93, NARM 98, Defin200 98 (1972), Acclaimed 118 (1972), Billboard200 177, RYM 23 of 1972, WFUV 63, KEXP 65, Xgau rating B+ (1972) |
| 2 | Neil Young | After The Goldrush | 1970 | Grammy Hall of Fame in 2014 (1970), US 2 X Platinum (certified by RIAA in Oct 1986), UK 2 x Platinum (certified by BPI in Nov 2004), Dutch 70s 2 - Oct 1970 (29 weeks), BEA 3 of 1970, UK 7 - Oct 1970 (66 weeks), Billboard 8 - Sep 1970 (66 weeks) (9 weeks in top 10), US 70s 8 - Nov 1970 (1 month), Australia Goset 10 - Feb 1971 (2 weeks), Norway 17 - Jan 1971 (7 weeks), D.Marsh 27 of 1970, US BB 30 of 1970, WXPN 32 (1970), Acclaimed 43 (1970), WTMD 47, DMDB 53, Virgin 62, Radio Caroline 64 (1970), Rolling Stone 71, RS100 71, German RS100 77, PopVortex 78 (1970), US CashBox 82 of 1970, Belgium 86 of all time (1970), Channel4 92, RYM 1 of 1970, WFUV 15, KEXP 182, Xgau rating A+ (1970) |
| 3 | Neil Young | Rust Never Sleeps | 1979 | US Platinum (certified by RIAA in Feb 1980), Melody Maker 5 of 1979, Billboard 8 - Jul 1979 (39 weeks) (5 weeks in top 10), BEA 8 of 1979, Sweden 9 - Jul 1979 (8 weeks), D.Marsh 11 of 1979, UK 13 - Jul 1979 (12 weeks), Holland free40 16 of 1979, US BB 30 of 1979, Italy 35 of 1979, US CashBox 43 of 1979, ODK Germany 59 - Jan 1980 (7 weeks), RS100 66, Acclaimed 125 (1979), WXPN 141 (1979), WTMD 244, Rolling Stone 350, UK Silver (certified by BPI in Jan 2008), RYM 3 of 1979, KEXP 322, Xgau rating A+ (1979) |
| 4 | Neil Young | Harvest Moon | 1992 | Juno Award in 1994, US 2 X Platinum (certified by RIAA in Jul 1997), UK Gold (certified by BPI in Apr 1993), Norway 6 - Nov 1992 (7 weeks), UK 9 - Nov 1992 (18 weeks), Sweden 13 - Nov 1992 (13 weeks), Holland free40 14 of 1992, Billboard 16 - Nov 1992 (42 weeks), Austria 20 - Nov 1992 (4 months), Switzerland 31 - Nov 1992 (4 weeks), ODK Germany 34 - Nov 1992 (22 weeks), WXPN 180 (1992), WTMD 202, Acclaimed 1725 (1992), RYM 161 of 1992, WFUV 67 |
| 5 | Neil Young | On The Beach | 1974 | US Gold (certified by RIAA in Sep 1974), BEA 4 of 1974, Norway 10 - Aug 1974 (8 weeks), Billboard 16 - Aug 1974 (18 weeks), D.Marsh 28 of 1974, UK 42 - Aug 1974 (3 weeks), France (InfoDisc) 44 of 1974 (peak 10, 16 weeks), Italy 59 of 1974, US CashBox 65 of 1974, ODK Germany 93 - Sep 2003 (1 week), German RS100 94, WTMD 318, WXPN 346 (1974), Acclaimed 477 (1974), UK Silver (certified by BPI in Aug 1976), RYM 2 of 1974, KEXP 458, Xgau rating A- (1974) |
| 6 | Neil Young | Comes A Time | 1978 | France 2 X Gold (certified by SNEP Oct 2001), Holland free40 4 of 1978, US Gold (certified by RIAA in Nov 1978), UK Gold (certified by BPI in Nov 2004), Billboard 7 - Oct 1978 (30 weeks) (4 weeks in top 10), US 70s 8 - Dec 1978 (1 month), Norway 9 - Oct 1978 (8 weeks), Italy 29 of 1978, UK 42 - Oct 1978 (4 weeks), US BB 51 of 1978, US CashBox 71 of 1978, France (InfoDisc) 93 of 1978 (peak 2, 29 weeks), WXPN 570 (1978), Acclaimed 2709 (1978), RYM 85 of 1978, Xgau rating A (1978) |
| 7 | Neil Young | Sleeps With Angels | 1994 | UK 2 - Aug 1994 (7 weeks), Sweden 2 - Aug 1994 (8 weeks), Norway 4 - Aug 1994 (6 weeks), US Gold (certified by RIAA in Oct 1994), UK Gold (certified by BPI in Jun 1995), Billboard 9 - Sep 1994 (12 weeks) (1 week in top 10), ODK Germany 11 - Sep 1994 (13 weeks), Germany 11 - Sep 1994 (3 weeks), Switzerland 13 - Sep 1994 (8 weeks), Holland free40 13 of 1994, Austria 18 - Sep 1994 (2 months), US BB 80 of 1994, Acclaimed 1012 (1994) |
| 8 | Neil Young | Freedom | 1989 | Holland free40 4 of 1989, US Gold (certified by RIAA in Feb 1990), Melody Maker 5 of 1989, UK 17 - Oct 1989 (5 weeks), Sweden 21 - Oct 1989 (8 weeks), Austria 29 - Feb 1990 (1 month), Billboard 35 - Oct 1989 (28 weeks), ODK Germany 40 - Nov 1989 (23 weeks), Acclaimed 595 (1989), WXPN 624 (1989), UK Silver (certified by BPI in Dec 1989), RYM 69 of 1989, Xgau rating A (1989) |
| 9 | Neil Young | Mirror Ball | 1995 | Norway 2 - Jul 1995 (10 weeks), Sweden 3 - Jun 1995 (11 weeks), UK 4 - Jul 1995 (9 weeks), US Gold (certified by RIAA in Sep 1995), Billboard 5 - Jul 1995 (13 weeks) (1 week in top 10), ODK Germany 8 - Jul 1995 (19 weeks) (6 weeks in top 10), Germany 8 - Jul 1995 (11 weeks), Austria 17 - Jul 1995 (3 months), Switzerland 24 - Jul 1995 (10 weeks), US BB 56 of 1995, Italy 79 of 1995, Acclaimed 2714 (1995), UK Silver (certified by BPI in Jul 1995) |
| 10 | Neil Young | Live Rust | 1979 | New Zealand 1 for 1 - Aug 1980, US Platinum (certified by RIAA in Feb 1988), Billboard 15 - Dec 1979 (24 weeks), Norway 27 - Jan 1980 (6 weeks), D.Marsh 37 of 1979, UK 55 - Dec 1979 (3 weeks), US CashBox 72 of 1980, Italy 76 of 1979, WXPN 301 (1979), Acclaimed 1248 (1979), RYM 5 of 1979, KEXP 513, Xgau rating A- (1979) |
| 11 | Neil Young | Tonight's the Night | 1975 | BEA 8 of 1975, D.Marsh 14 of 1975, Billboard 25 - Jul 1975 (12 weeks), RS100 26, German RS100 46, UK 48 - Jul 1975 (1 week), Italy 68 of 1975, Acclaimed 145 (1975), WXPN 247 (1975), WTMD 259, Rolling Stone 331, RYM 3 of 1975, KEXP 521, Xgau rating A (1975) |
| 12 | Neil Young | Ragged Glory | 1990 | Melody Maker 5 of 1990, Holland free40 6 of 1990, Norway 13 - Sep 1990 (3 weeks), UK 15 - Sep 1990 (5 weeks), France Best 18 of 1990, Sweden 25 - Sep 1990 (4 weeks), Billboard 31 - Sep 1990 (25 weeks), Switzerland 38 - Oct 1990 (3 weeks), ODK Germany 42 - Oct 1990 (10 weeks), Acclaimed 449 (1990), WTMD 560, UK Silver (certified by BPI in Apr 1991), RYM 50 of 1990 |
| 13 | Neil Young | Everybody Knows This Is Nowhere | 1969 | US Platinum (certified by RIAA in Oct 1986), BEA 10 of 1969, D.Marsh 19 of 1969, Billboard 34 - Jun 1969 (98 weeks), WTMD 55, WXPN 111 (1969), Acclaimed 168 (1969), Rolling Stone 208, Radio Caroline 218 (1969), RYM 11 of 1969, KEXP 577 |
| 14 | Neil Young | American Stars 'n' Bars | 1977 | US Gold (certified by RIAA in Oct 1977), Norway 5 - Jun 1977 (10 weeks), Sweden 16 - Jul 1977 (10 weeks), UK 17 - Jul 1977 (8 weeks), Billboard 21 - Jul 1977 (15 weeks), Holland free40 30 of 1977, France (InfoDisc) 32 of 1977 (peak 4, 37 weeks), Italy 56 of 1977, US CashBox 83 of 1977, ODK Germany 99 - Sep 2003 (1 week), UK Silver (certified by BPI in Jan 1976), RYM 174 of 1977, Xgau rating B+ (1977) |
| 15 | Neil Young | Unplugged | 1993 | UK 4 - Jun 1993 (13 weeks), US Gold (certified by RIAA in Nov 1993), UK Gold (certified by BPI in Nov 1993), Norway 5 - Jun 1993 (11 weeks), Sweden 8 - Jun 1993 (11 weeks), Billboard 23 - Jul 1993 (18 weeks), Switzerland 25 - Jul 1993 (3 weeks), Austria 30 - Aug 1993 (1 month), ODK Germany 31 - Jul 1993 (17 weeks), Acclaimed 2759 (1993), RYM 94 of 1993 |
| 16 | Neil Young | Chrome Dreams II | 2007 | Norway 5 - Nov 2007 (3 weeks), Billboard 11 - Nov 2007 (9 weeks), ODK Germany 13 - Nov 2007 (4 weeks), Germany 13 - Nov 2007 (1 week), Sweden 13 - Nov 2007 (2 weeks), UK 14 - Nov 2007 (4 weeks), Austria 27 - Nov 2007 (1 month), Holland free40 56 of 2007, Switzerland 72 - Nov 2007 (2 weeks), Acclaim Year 96 of 2007, US BB 176 of 2007 |
| 17 | Neil Young | Zuma | 1975 | US Gold (certified by RIAA in Feb 1997), D.Marsh 11 of 1975, Billboard 25 - Nov 1975 (21 weeks), UK 44 - Dec 1975 (2 weeks), Italy 56 of 1976, France (InfoDisc) 70 of 1976 (peak 13, 16 weeks), Acclaimed 723 (1975), WXPN 867 (1975), UK Silver (certified by BPI in Jan 1976), RYM 28 of 1975, Xgau rating A- (1975) |
| 18 | Neil Young | Prairie Wind | 2005 | Norway 3 - Oct 2005 (6 weeks), Sweden 3 - Oct 2005 (5 weeks), US Gold (certified by RIAA in Jan 2006), Billboard 11 - Oct 2005 (27 weeks), ODK Germany 16 - Oct 2005 (5 weeks), UK 22 - Oct 2005 (4 weeks), Austria 35 - Oct 2005 (1 month), Holland free40 94 of 2005, US BB 166 of 2005, UK Silver (certified by BPI in Jul 2008) |
| 19 | Neil Young | Live at Massey Hall 1971 | 2007 | Canada 1 for 1 week - 2007, Sweden 5 - Mar 2007 (5 weeks), Billboard 6 - Mar 2007 (11 weeks) (1 week in top 10), Norway 6 - Mar 2007 (5 weeks), UK 30 - Mar 2007 (1 week), ODK Germany 63 - Mar 2007 (2 weeks), US BB 131 of 2007, WTMD 792 |
| 20 | Neil Young | Weld | 1991 | Melody Maker 2 of 1991, Norway 12 - Nov 1991 (4 weeks), UK 20 - Nov 1991 (3 weeks), Sweden 33 - Nov 1991 (2 weeks), Billboard 154 - Nov 1991 (4 weeks), Acclaimed 1057 (1991), UK Silver (certified by BPI in Nov 2002), RYM 18 of 1991 |
| 21 | Neil Young | Neil Young's Greatest Hits | 2004 | US Gold (certified by RIAA in Jan 2006), UK Gold (certified by BPI in Jan 2007), Canada Gold (certified by CRIA in Jan 2006), Norway 10 - Jan 2004 (5 weeks), Sweden 13 - Nov 2004 (7 weeks), Billboard 27 - Dec 2004 (33 weeks), ODK Germany 41 - Dec 2004 (3 weeks), UK 45 - Nov 2004 (16 weeks), Australia (ARIA) 86 of 2005 |
| 22 | Neil Young | Fork In The Road | 2009 | Norway 1 - Apr 2009 (4 weeks), Sweden 11 - Apr 2009 (5 weeks), ODK Germany 17 - Apr 2009 (5 weeks), Billboard 19 - Apr 2009 (6 weeks), UK 22 - Apr 2009 (3 weeks), Switzerland 65 - Apr 2009 (3 weeks) |
| 23 | Neil Young | Time Fades Away | 1973 | US Gold (certified by RIAA in Dec 1973), Norway 16 - Nov 1973 (4 weeks), UK 20 - Oct 1973 (2 weeks), Billboard 22 - Oct 1973 (18 weeks), D.Marsh 35 of 1973, Acclaimed 2764 (1973), RYM 68 of 1973, Xgau rating A (1973) |
| 24 | Neil Young | Are You Passionate? | 2002 | Norway 4 - Apr 2002 (4 weeks), Sweden 4 - Apr 2002 (4 weeks), Billboard 10 - Apr 2002 (10 weeks) (1 week in top 10), ODK Germany 11 - Apr 2002 (9 weeks), Germany 11 - Apr 2002 (1 week), Switzerland 27 - Apr 2002 (1 week), Austria 36 - Apr 2002 (1 month), Holland free40 58 of 2002, US BB 127 of 2002 |
| 25 | Neil Young | Greendale | 2003 | Norway 5 - Sep 2003 (3 weeks), Sweden 5 - Aug 2003 (4 weeks), ODK Germany 6 - Sep 2003 (6 weeks) (1 week in top 10), Germany 6 - Sep 2003 (1 week), Austria 20 - Sep 2003 (1 month), Billboard 22 - Sep 2003 (6 weeks), UK 24 - Aug 2003 (3 weeks), Switzerland 34 - Aug 2003 (1 week) |
| 26 | Neil Young | Living With War | 2006 | Norway 4 - May 2006 (7 weeks), Sweden 11 - May 2006 (4 weeks), ODK Germany 13 - May 2006 (7 weeks), Germany 13 - May 2006 (1 week), UK 14 - May 2006 (4 weeks), Billboard 15 - May 2006 (14 weeks), Switzerland 48 - May 2006 (3 weeks), RYM 127 of 2006 |
| 27 | Neil Young | Trans | 1983 | Sweden 6 - Jan 1983 (10 weeks), Norway 13 - Jan 1983 (6 weeks), Billboard 19 - Jan 1983 (17 weeks), UK 29 - Feb 1983 (5 weeks), ODK Germany 51 - Feb 1983 (4 weeks), US CashBox 79 of 1983, Xgau rating A- (1982) |
| 28 | Neil Young | Decade | 2000 | US Platinum (certified by RIAA in Dec 1986), UK Gold (certified by BPI in Jul 2002), UK 15 - Jul 2002 (8 weeks), Norway 28 - Jun 2000 (3 weeks), Billboard 43 - Nov 1977 (18 weeks), Xgau rating A (1978) |
| 29 | Neil Young | Broken Arrow | 1996 | Norway 9 - Jul 1996 (5 weeks), ODK Germany 13 - Jul 1996 (11 weeks), Germany 13 - Jul 1996 (3 weeks), Sweden 14 - Jun 1996 (4 weeks), UK 17 - Jul 1996 (5 weeks), Austria 25 - Jul 1996 (2 months), Switzerland 25 - Jul 1996 (3 weeks), Billboard 31 - Jul 1996 (8 weeks) |
| 30 | Neil Young | Silver & Gold | 2000 | Norway 2 - May 2000 (7 weeks), ODK Germany 5 - May 2000 (9 weeks) (1 week in top 10), Germany 5 - May 2000 (2 weeks), Sweden 9 - Apr 2000 (5 weeks), UK 10 - May 2000 (3 weeks), Billboard 22 - May 2000 (13 weeks), Austria 25 - May 2000 (1 month) |
| 31 | Neil Young | Re-ac-tor | 1981 | Norway 24 - Dec 1981 (1 week), Billboard 27 - Nov 1981 (17 weeks), Sweden 32 - Dec 1981 (3 weeks), Holland free40 59 of 1981, Italy 68 of 1981, UK 69 - Nov 1981 (3 weeks), Xgau rating B+ (1981) |
| 32 | Neil Young | Hawks & Doves | 1980 | Norway 15 - Nov 1980 (9 weeks), Sweden 22 - Nov 1980 (4 weeks), Holland free40 29 of 1980, Billboard 30 - Nov 1980 (16 weeks), UK 34 - Nov 1980 (3 weeks), Italy 43 of 1980, Xgau rating A- (1980) |
| 33 | Neil Young | Le Noise | 2010 | Billboard 14 - Oct 2010 (7 weeks), UK 18 - Oct 2010 (3 weeks), ODK Germany 22 - Oct 2010 (7 weeks), Acclaim Year 35 of 2010 |
| 34 | Neil Young | Everybody's Rockin' | 1983 | Sweden 15 - Aug 1983 (8 weeks), Norway 18 - Aug 1983 (2 weeks), Billboard 46 - Aug 1983 (15 weeks), UK 50 - Sep 1983 (3 weeks), ODK Germany 61 - Sep 1983 (1 week), Xgau rating C+ (1983) |
| 35 | Neil Young | Year Of The Horse | 1997 | Norway 19 - Jul 1997 (2 weeks), ODK Germany 30 - Jul 1997 (5 weeks), Sweden 35 - Jun 1997 (2 weeks), UK 36 - Jun 1997 (2 weeks), Billboard 57 - Jul 1997 (5 weeks) |
| 36 | Neil Young | Landing On Water | 1986 | Sweden 15 - Aug 1986 (8 weeks), Billboard 46 - Aug 1986 (16 weeks), UK 52 - Aug 1986 (2 weeks), Xgau rating C+ (1986) |
| 37 | Neil Young | Old Ways | 1985 | Sweden 13 - Sep 1985 (6 weeks), UK 39 - Sep 1985 (3 weeks), Billboard 75 - Sep 1985 (6 weeks), Xgau rating B (1985) |
| 38 | Neil Young | Sugar Mountain - Live At Canterbury | 2008 | Norway 30 - Dec 2008 (1 week), Billboard 40 - Dec 2008 (7 weeks), UK 72 - Dec 2008 (1 week) |
| 39 | Neil Young | Road Rock | 2000 | Norway 37 - Dec 2000 (1 week), ODK Germany 49 - Dec 2000 (2 weeks), Billboard 169 - Dec 2000 (1 week) |
| 40 | Neil Young | Archives Vol. 1 (1963-1972) - Box Set | 2009 | Norway 18 - Jun 2009 (1 week), ODK Germany 96 - Jun 2009 (1 week) |
| 41 | Neil Young | A Letter Home | 2014 | Billboard 13 - Jun 2014 (4 weeks), ODK Germany 19 - Jun 2014 (2 weeks) |
| 42 | Neil Young | Storytone | 2014 | ODK Germany 11 - Nov 2014 (5 weeks), Billboard 33 - Nov 2014 (3 weeks) |
| 43 | Neil Young | Lucky thirteen | 1993 | UK 69 - Jan 1993 (1 week), ODK Germany 69 - Feb 1993 (7 weeks) |
| 44 | Neil Young | Neil Young | 1969 | WXPN 800 (1969), RYM 168 of 1969 |
| 45 | Neil Young | Live At The Cellar Door | 2013 | Billboard 28 - Dec 2013 (7 weeks), ODK Germany 45 - Dec 2013 (1 week) |
| 46 | Neil Young | Neil Young Archives Vol. 1 (1963 - 1972) | 2009 | Billboard 102 - Jun 2009 (1 week) |
| 47 | Neil Young | Dreamin' Man Live '92 | 2009 | Billboard 193 - Dec 2009 (1 week) |
| 48 | Neil Young | Journey Through the Past | 1972 | Billboard 45 - Nov 1972 (21 weeks), Xgau rating C+ (1973) |
| 49 | Neil Young | Decade - The Very Best Of Neil Young (1966 to 1976) | 1977 | UK 46 - Dec 1977 (4 weeks) |
| 50 | Neil Young | Peace Trail | 2016 | ODK Germany 23 - Dec 2016 (2 weeks) |
| 51 | Neil Young | Treasure | 2011 | UK 38 - Jun 2011 (1 week) |
| 52 | Neil Young | A Heart Of Gold | 2007 | ODK Germany 58 - Jan 2007 (4 weeks) |
| 53 | Neil Young | Arc-Weld | 1991 | RYM 90 of 1991 |
| 54 | Neil Young | Eldorado | 1989 | Xgau rating B+ (1989) |
In addition to the above listed albums Neil Young also contributed to the following entries:
| | | | | |
| --- | --- | --- | --- | --- |
| # | Artist | Album Title | Year | Chart Entries |
| 1 | Neil Young & Crazy Horse | Psychedelic Pill | 2012 | ODK Germany 4 - Nov 2012 (18 weeks) (1 week in top 10), Germany 4 - Nov 2012 (1 week), Billboard 8 - Nov 2012 (10 weeks) (1 week in top 10), Acclaim Year 47 of 2012 |
| 2 | Neil Young & Crazy Horse | Life | 1987 | Sweden 9 - Jul 1987 (9 weeks), UK 71 - Jul 1987 (1 week), Billboard 75 - Jul 1987 (11 weeks), Xgau rating B (1987) |
| 3 | Neil Young & The Bluenotes | This Notes For You | 1988 | Sweden 22 - Apr 1988 (4 weeks), UK 56 - Apr 1988 (3 weeks), Billboard 61 - Apr 1988 (17 weeks), Xgau rating B- (1988) |
| 4 | Neil Young & Crazy Horse | Americana | 2012 | Billboard 4 - Jun 2012 (15 weeks) (2 weeks in top 10), ODK Germany 12 - Jun 2012 (7 weeks), Germany 12 - Jun 2012 (1 week) |
| 5 | Neil Young & Crazy Horse | Crazy Horse At The Fillmore 1970 | 2006 | Sweden 32 - Nov 2006 (1 week), Billboard 55 - Dec 2006 (3 weeks), ODK Germany 81 - Dec 2006 (1 week), RYM 2 of 2006 |
| 6 | Neil Young & The Bluenotes | Bluenote Cafe | 2015 | ODK Germany 16 - Nov 2015 (4 weeks), Billboard 89 - Dec 2015 (1 week) |
The comments here are from the the MusicID impact site site. This version is not able to accept comments yet