Song artist 951 - D12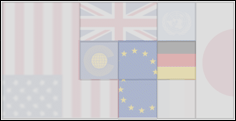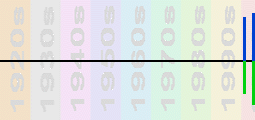 This page lists the song chart entries of D12.A list of the hit albums by D12 is also available. The songs are listed with the most widely successful first.
Also known as The Dirty Dozen, D-Twizzy, D-Tizzle and Detroit Twelve. The song "Purple Pills" was released as a cleaned up version in the US (known as "Purple Hills").
| | | | | |
| --- | --- | --- | --- | --- |
| # | Artist | Song Title | Year | Chart Entries |
| 1 | D12 | My Band | 2004 | Norway 1 - Apr 2004 (14 weeks), New Zealand 1 for 1 week - Apr 2004, Australia 1 for 2 weeks - May 2004, UK 2 - Apr 2004 (13 weeks), Holland 2 - Apr 2004 (11 weeks), ODK Germany 2 - Apr 2004 (15 weeks) (6 weeks in top 10), MTV Video of the year 2004 (Nominated), Japan (Tokyo) 3 - Apr 2004 (10 weeks), Switzerland 3 - Apr 2004 (15 weeks), Germany 4 - Apr 2004 (3 months), US Gold (certified by RIAA in Oct 2004), Austria 5 - Apr 2004 (4 months), US Billboard 6 - Mar 2004 (18 weeks), Sweden 6 - May 2004 (3 weeks), Belgium 12 - Apr 2004 (12 weeks), Australia 23 of 2004, Switzerland 24 of 2004, POP 26 of 2004, US Radio 29 of 2004 (peak 3 11 weeks), Japan (Osaku) 31 of 2004 (peak 1 18 weeks), Brazil 46 of 2004, US BB 59 of 2004, Italy 60 of 2004, Germany 222 of the 2000s (peak 2 8 weeks), the MusicID revenue site song 38 of 2004 |
| 2 | D12 | How Come | 2004 | UK 4 - Aug 2004 (8 weeks), US Gold (certified by RIAA in May 2005), Holland 7 - Jul 2004 (12 weeks), Norway 10 - Sep 2004 (6 weeks), ODK Germany 15 - Jul 2004 (12 weeks), Switzerland 17 - Aug 2004 (9 weeks), Germany 19 - Jul 2004 (2 months), Austria 20 - Aug 2004 (2 months), US Billboard 27 - Jul 2004 (12 weeks), US Radio 66 of 2004 (peak 15 4 weeks) |
| 3 | D12 | Purple Pills | 2001 | UK 2 - Jul 2001 (12 weeks), Norway 2 - Jul 2001 (13 weeks), Sweden 3 - Aug 2001 (5 weeks), Holland 10 - Jul 2001 (7 weeks), US Billboard 19 - Jun 2001 (15 weeks), ODK Germany 19 - Jul 2001 (10 weeks), Switzerland 25 - Jul 2001 (2 weeks), Germany 30 - Aug 2001 (1 month), Australia 38 of 2001, UK Silver (certified by BPI in Aug 2001) |
| 4 | D12 | Shit On You | 2001 | ODK Germany 8 - Feb 2001 (12 weeks) (1 week in top 10), UK 10 - Mar 2001 (8 weeks), Holland 11 - Feb 2001 (8 weeks), Germany 15 - Feb 2001 (2 months), Switzerland 21 - Mar 2001 (8 weeks) |
| 5 | D12 | Fight Music | 2001 | France 10 - Jul 2001 (1 week), UK 11 - Nov 2001 (5 weeks), Holland 36 - Nov 2001 (4 weeks), ODK Germany 38 - Nov 2001 (11 weeks) |
The comments here are from the the MusicID impact site site. This version is not able to accept comments yet