Album artist 670 - D12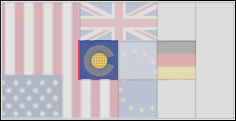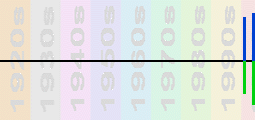 This page lists the album chart runs of D12. A list of songs by D12 can be found here. The albums are listed with the most widely successful first.
Also known as The Dirty Dozen, D-Twizzy, D-Tizzle and Detroit Twelve. The song "Purple Pills" was released as a cleaned up version in the US (known as "Purple Hills").
| | | | | |
| --- | --- | --- | --- | --- |
| # | Artist | Album Title | Year | Chart Entries |
| 1 | D12 | D12 World | 2004 | UK 1 - May 2004 (20 weeks), Billboard 1 - May 2004 (28 weeks) (1 week at number 1) (8 weeks in top 10), US num 1 for 1 week - May 2004, Canada 1 for 1 week - 2004, Australia num 1 for 1 week - May 2004, New Zealand 1 for 1 - May 2004, US 2 X Platinum (certified by RIAA in Sep 2004), ODK Germany 2 - May 2004 (21 weeks) (4 weeks in top 10), Germany 2 - May 2004 (4 weeks), UK Platinum (certified by BPI in Aug 2004), Switzerland 3 - May 2004 (9 weeks), Germany Gold (certified by BMieV in 2004), Norway 5 - May 2004 (8 weeks), Sweden 6 - May 2004 (4 weeks), Austria 8 - May 2004 (3 months), US BB 24 of 2004, Australia (ARIA) 34 of 2004, the MusicID revenue site album 26 of 2004 |
| 2 | D12 | Devil's Night | 2001 | Billboard 1 - Jul 2001 (22 weeks) (2 weeks at number 1) (8 weeks in top 10), US num 1 for 2 weeks - Jul 2001, Canada 1 for 5 weeks - 2001, Canada 3 X Platinum (certified by CRIA in Jan 2002), UK 2 - Jun 2001 (9 weeks), US Platinum (certified by RIAA in Sep 2001), UK Gold (certified by BPI in Jun 2001), ODK Germany 5 - Jul 2001 (18 weeks) (6 weeks in top 10), Germany 5 - Jul 2001 (8 weeks), Norway 5 - Jul 2001 (15 weeks), Switzerland 7 - Jul 2001 (10 weeks), Sweden 9 - Jun 2001 (11 weeks), Austria 12 - Jul 2001 (3 months), US BB 17 of 2001, Australia (ARIA) 37 of 2001, the MusicID revenue site album 40 of 2001 |