Song title 885 - Rise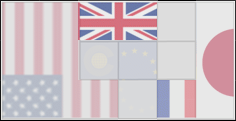 This page lists the chart runs for songs called "Rise" in order of success. This list combines cover versions and distinct songs that happen to share the same title.
If, alternately, you are looking for songs which have the word "Rise" somewhere in the title a better alternative would be to look up the word in the site index for r.
| | | | | |
| --- | --- | --- | --- | --- |
| # | Artist | Song Title | Year | Chart Entries |
| 1 | Herb Alpert | Rise | 1979 | US Billboard 1 - Jul 1979 (24 weeks), Record World 1 - 1979, Springbok 3 - Dec 1979 (18 weeks), US Gold (certified by RIAA in Sep 1979), RIANZ 5 - Oct 1979 (10 weeks), WABC NY 10 of 1979, US Radio 10 of 1979 (peak 1 13 weeks), UK 13 - Oct 1979 (13 weeks), South Africa 17 of 1980, US CashBox 18 of 1979, POP 25 of 1979, Canada 37 of 1979, Brazil 39 of 1979, US BB 54 of 1980 |
| 2 | Gabrielle | Rise | 2000 | UK 1 - Feb 2000 (15 weeks), Eire 1 for 1 week - Feb 2000, Austria 5 - Mar 2000 (4 months), Norway 5 - Mar 2000 (12 weeks), Switzerland 11 - Feb 2000 (19 weeks), Belgium 12 - Mar 2000 (9 weeks), Holland 13 - Mar 2000 (11 weeks), ODK Germany 16 - Mar 2000 (16 weeks), Germany 19 - Mar 2000 (2 months), Sweden 20 - Apr 2000 (1 week) |
| 3 | Public Image Ltd | Rise | 1986 | France 4 - Mar 1986 (2 weeks), UK 11 - Feb 1986 (10 weeks), Holland free40 12 of 1986, KROQ 24 of 1986, Belgium 29 - Apr 1986 (1 week), Acclaimed 588 (1986), RYM 62 of 1986 |
| 4 | Soul Providers & Michelle Shellers | Rise | 2000 | Holland 34 - Oct 2000 (2 weeks), UK 59 - Jul 2001 (1 week) |
| 5 | Kiki | Rise | 2006 | Japan (Tokyo) 42 - Aug 2006 (8 weeks) |
| 6 | Samantha Jones | Rise | 2007 | Japan (Tokyo) 76 - Sep 2007 (2 weeks) |
| 7 | Lutricia McNeal | Rise | 2005 | Japan (Tokyo) 63 - Apr 2005 (3 weeks) |
| 8 | Sandra St Victor | Rise | 1997 | Japan (Tokyo) 50 - Mar 1997 (5 weeks) |
| 9 | Katy Perry | Rise | 2016 | ODK Germany 39 - Aug 2016 (9 weeks), POP 69 of 2016 |
| 10 | Zion Train | Rise | 1996 | UK 61 - Jul 1996 (1 week) |
| 11 | Eddie Amador | Rise | 2000 | UK 19 - Jan 2000 (3 weeks) |
| 12 | Safri Duo | Rise | 2004 | France 6 - Apr 2004 (1 week) |
| 13 | Veronica | Rise | 1999 | France 9 - Sep 1999 (1 week) |
| 14 | Jonas Blue | Rise | 2018 | Australia (ARIA) 29 of 2018 |
The comments here are from the the MusicID impact site site. This version is not able to accept comments yet