Album artist 316 - Enigma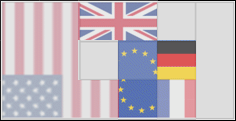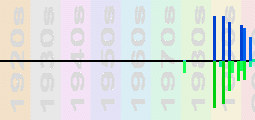 This page lists the album chart runs of Enigma. A list of songs by Enigma can be found here. The albums are listed with the most widely successful first.
The 1981 hits are by a UK band while the later hits were by the more famous unconnected German group.
| | | | | |
| --- | --- | --- | --- | --- |
| # | Artist | Album Title | Year | Chart Entries |
| 1 | Enigma | The Cross Of Changes | 1994 | UK 1 - Feb 1994 (35 weeks), New Zealand 1 for 2 - Apr 1994, US 2 X Platinum (certified by RIAA in May 1996), UK 2 x Platinum (certified by BPI in Sep 2003), Germany Platinum (certified by BMieV in 1996), Europe Platinum (certified by IFIP in 1996), Sweden 3 - Dec 1993 (24 weeks), Switzerland 4 - Jan 1994 (24 weeks), France Gold (certified by SNEP Nov 1994), ODK Germany 5 - Dec 1993 (32 weeks) (12 weeks in top 10), Germany 5 - Jan 1994 (18 weeks), Norway 5 - Dec 1993 (24 weeks), Austria 6 - Dec 1993 (7 months), Billboard 9 - Feb 1994 (63 weeks) (4 weeks in top 10), US CashBox 13 of 1994, US BB 26 of 1994, Australia (ARIA) 33 of 1994, France (InfoDisc) 48 of 1994 (peak 9, 19 weeks), Italy 83 of 1994 |
| 2 | Enigma | MCMXC AD | 1991 | UK 1 - Dec 1990 (83 weeks), US 4 X Platinum (certified by RIAA in May 1999), UK 3 x Platinum (certified by BPI in Jan 1998), Germany 2 x Platinum (certified by BMieV in 1996), Switzerland 2 - Dec 1990 (21 weeks), ODK Germany 3 - Dec 1990 (48 weeks) (10 weeks in top 10), Germany 3 - Dec 1990 (13 weeks), Sweden 3 - Jan 1991 (16 weeks), Norway 4 - Jan 1991 (14 weeks), Austria 5 - Jan 1991 (3 months), Billboard 6 - Mar 1991 (282 weeks) (5 weeks in top 10), US Longest Running Album 8 1990 (282 weeks), Italy 18 of 1991, France (InfoDisc) 19 of 1991 (peak 1, 43 weeks), US CashBox 21 of 1991, Australia (ARIA) 26 of 1991, US BB 33 of 1991, RYM 81 of 1990 |
| 3 | Enigma | Le Roi Est Mort, Vive Le Roi! | 1996 | Norway 1 - Dec 1996 (11 weeks), US Platinum (certified by RIAA in Mar 1999), ODK Germany 3 - Dec 1996 (18 weeks) (2 weeks in top 10), Germany 3 - Dec 1996 (7 weeks), Switzerland 4 - Dec 1996 (13 weeks), UK Gold (certified by BPI in Dec 1996), France Gold (certified by SNEP Nov 1996), Germany Gold (certified by BMieV in 1996), Hong Kong Gold (certified by IFPI-HK in 1997), Austria 7 - Dec 1996 (3 months), Sweden 8 - Nov 1996 (11 weeks), UK 12 - Dec 1996 (12 weeks), Billboard 25 - Dec 1996 (29 weeks) |
| 4 | Enigma | The Screen Behind The Mirror | 2000 | ODK Germany 2 - Feb 2000 (17 weeks) (4 weeks in top 10), Germany 2 - Jan 2000 (6 weeks), Norway 2 - Jan 2000 (7 weeks), Switzerland 4 - Jan 2000 (8 weeks), US Gold (certified by RIAA in May 2001), Germany Gold (certified by BMieV in 2000), UK 7 - Jan 2000 (4 weeks), Austria 7 - Feb 2000 (2 months), Sweden 7 - Feb 2000 (8 weeks), Billboard 33 - Feb 2000 (17 weeks), UK Silver (certified by BPI in Feb 2000) |
| 5 | Enigma | LSD - Love Sensuality Devotion - The Greatest Hits | 2001 | ODK Germany 4 - Oct 2001 (17 weeks) (3 weeks in top 10), Germany 4 - Oct 2001 (5 weeks), UK Gold (certified by BPI in Mar 2002), Germany Gold (certified by BMieV in 2001), Canada Gold (certified by CRIA in Mar 2002), Norway 6 - Oct 2001 (6 weeks), Sweden 11 - Oct 2001 (7 weeks), Switzerland 13 - Oct 2001 (6 weeks), Austria 16 - Nov 2001 (1 month), UK 29 - Nov 2001 (4 weeks), Billboard 29 - Nov 2001 (18 weeks) |
| 6 | Enigma | Voyageur | 2003 | ODK Germany 6 - Sep 2003 (6 weeks) (1 week in top 10), Germany 6 - Sep 2003 (1 week), Switzerland 29 - Sep 2003 (3 weeks), Sweden 31 - Oct 2003 (2 weeks), UK 46 - Sep 2003 (2 weeks), Billboard 94 - Oct 2003 (5 weeks) |
| 7 | Enigma | Seven Lives Many Faces | 2008 | ODK Germany 15 - Oct 2008 (9 weeks), Germany 15 - Oct 2008 (1 week), Switzerland 18 - Oct 2008 (8 weeks), Austria 30 - Oct 2008 (1 month), Billboard 92 - Oct 2008 (2 weeks) |
| 8 | Enigma | A posteriori | 2006 | ODK Germany 16 - Oct 2006 (7 weeks), Switzerland 24 - Oct 2006 (7 weeks), Austria 28 - Oct 2006 (1 month), Billboard 95 - Oct 2006 (3 weeks) |
| 9 | Enigma | The Fall Of A Rebel Angel | 2016 | ODK Germany 10 - Nov 2016 (5 weeks) (1 week in top 10) |
| 10 | Enigma | Ain'T No Stoppin' | 1981 | UK 80 - Sep 1981 (3 weeks) |
The comments here are from the the MusicID impact site site. This version is not able to accept comments yet