Song artist 397 - Enigma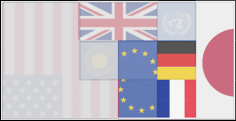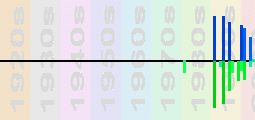 This page lists the song chart entries of Enigma.A list of the hit albums by Enigma is also available. The songs are listed with the most widely successful first.
The 1981 hits are by a UK band while the later hits were by the more famous unconnected German group.
| | | | | |
| --- | --- | --- | --- | --- |
| # | Artist | Song Title | Year | Chart Entries |
| 1 | Enigma | Sadeness | 1991 | UK 1 - Dec 1990 (12 weeks), Holland 1 - Nov 1990 (13 weeks), France 1 - Dec 1990 (2 weeks), Austria 1 - Nov 1990 (5 months), Switzerland 1 - Nov 1990 (21 weeks), Norway 1 - Dec 1990 (14 weeks), Belgium 1 - Dec 1990 (12 weeks), Italy 1 for 5 weeks - Feb 1991, Germany 1 - Jan 1991 (5 months), ODK Germany 1 - Oct 1990 (27 weeks) (11 weeks at number 1) (16 weeks in top 10), Eire 1 for 1 week - Jan 1991, Europe 1 for 9 weeks - Jan 1991, Germany 1 for 11 weeks - Nov 1990, Spain 1 for 1 week - Feb 1991, Sweden 2 - Dec 1990 (5 weeks), Poland 2 - Dec 1990 (14 weeks), Germany Platinum (certified by BMieV in 1991), Japan (Tokyo) 4 - Mar 1991 (15 weeks), US Gold (certified by RIAA in Apr 1991), US Billboard 5 - Feb 1991 (18 weeks), Switzerland 6 of 1991, Italy 7 of 1991, Brazil 13 of 1991, Germany 21 of the 1990s (peak 1 18 weeks), POP 43 of 1991, US BB 63 of 1991, Canada 68 of 1991, US Radio 73 of 1991 (peak 7 7 weeks), France (InfoDisc) 88 of the 1990s (peak 1, 26 weeks, 385k sales estimated, 1990), Japan (Osaku) 92 of 1991 (peak 13 18 weeks), OzNet 226, UK Silver (certified by BPI in Jan 1991), RYM 47 of 1990 |
| 2 | Enigma | Return to Innocence | 1994 | Japan (Tokyo) 1 - Dec 1993 (17 weeks), Sweden 1 - Jan 1994 (11 weeks), Norway 1 - Feb 1994 (15 weeks), Eire 1 for 1 week - Feb 1994, UK 3 - Jan 1994 (14 weeks), Scrobulate 3 of new age, US Billboard 4 - Mar 1994 (26 weeks), Austria 4 - Feb 1994 (4 months), US Gold (certified by RIAA in May 1994), Germany Gold (certified by BMieV in 1994), France 5 - Dec 1993 (1 week), Switzerland 5 - Jan 1994 (25 weeks), ODK Germany 5 - Jan 1994 (25 weeks) (9 weeks in top 10), Holland 6 - Jan 1994 (13 weeks), Germany 6 - Jan 1994 (4 months), Switzerland 8 of 1994, Poland 12 - Jan 1994 (10 weeks), Belgium 15 - Jan 1994 (9 weeks), Canada 24 of 1994, US Radio 29 of 1994 (peak 3 14 weeks), POP 29 of 1994, US BB 33 of 1994, US CashBox 33 of 1994, Brazil 42 of 1994, ARC 46 of 1994 (peak 4 15 weeks), Italy 56 of 1994, Germany 246 of the 1990s (peak 5 15 weeks), UK Silver (certified by BPI in Feb 1994), RYM 86 of 1993 |
| 3 | Enigma | Beyond the Invisible | 1996 | Japan (Tokyo) 2 - Oct 1996 (21 weeks), France 2 - Nov 1996 (4 weeks), Scrobulate 11 of new age, Norway 13 - Nov 1996 (5 weeks), Poland 16 - Jan 1997 (7 weeks), Sweden 19 - Nov 1996 (1 week), Austria 24 - Nov 1996 (2 months), UK 26 - Jan 1997 (2 weeks), Switzerland 36 - Nov 1996 (1 week), ODK Germany 40 - Nov 1996 (11 weeks), US Billboard 81 - Nov 1996 (3 weeks) |
| 4 | Enigma | Mea Culpa (Part 2) | 1991 | France 1 - Mar 1991 (8 weeks), ODK Germany 7 - Mar 1991 (14 weeks) (4 weeks in top 10), Switzerland 10 - Mar 1991 (7 weeks), Belgium 10 - Mar 1991 (9 weeks), Germany 12 - Mar 1991 (2 months), Sweden 14 - Mar 1991 (3 weeks), Holland 16 - Mar 1991 (6 weeks), Austria 26 - Apr 1991 (1 month), Scrobulate 34 of new age, Italy 38 of 1991, UK 55 - Mar 1991 (3 weeks), RYM 165 of 1991 |
| 5 | Enigma | Principles Of Lust | 1991 | France 3 - Jul 1991 (4 weeks), Japan (Tokyo) 15 - Jan 1991 (10 weeks), Belgium 24 - Jul 1991 (2 weeks), Scrobulate 44 of new age, UK 59 - Aug 1991 (2 weeks), ODK Germany 90 - Jul 1991 (1 week) |
| 6 | Enigma | Gravity of Love | 1999 | Japan (Tokyo) 8 - Dec 1999 (15 weeks), Scrobulate 12 of new age, ODK Germany 65 - Dec 1999 (5 weeks), RYM 182 of 1999 |
| 7 | Enigma | Turn Around | 2001 | France 5 - Nov 2001 (1 week), Scrobulate 32 of new age, Japan (Tokyo) 41 - Oct 2001 (4 weeks), ODK Germany 65 - Oct 2001 (3 weeks) |
| 8 | Enigma | The Rivers Of Belief | 1991 | France 1 - Nov 1991 (5 weeks), UK 68 - Jan 1992 (2 weeks) |
| 9 | Enigma | TNT For The Brain | 1997 | France 9 - Apr 1997 (1 week), Poland 39 - Mar 1997 (6 weeks), UK 60 - Apr 1997 (1 week) |
| 10 | Enigma | The Eyes of Truth | 1994 | Sweden 18 - May 1994 (2 weeks), UK 21 - May 1994 (4 weeks), Holland 38 - May 1994 (2 weeks) |
| 11 | Enigma | Age of Loneliness | 1994 | France 10 - Aug 1994 (1 week), UK 21 - Aug 1994 (5 weeks) |
| 12 | Enigma | Ain't No Stopping | 1981 | UK 11 - May 1981 (8 weeks), ODK Germany 50 - Jul 1981 (8 weeks) |
| 13 | Enigma | Silence Must Be Heard | 2000 | France 1 - May 2000 (5 weeks) |
| 14 | Enigma | Carly's Song | 1993 | Japan (Tokyo) 88 - Sep 1993 (1 week) |
| 15 | Enigma | Dancing With Mephisto | 2006 | France 3 - Oct 2006 (2 weeks) |
| 16 | Enigma | I Love Music | 1981 | UK 25 - Aug 1981 (7 weeks) |
| 17 | Enigma | Voyager | 2003 | France 9 - Nov 2003 (1 week) |
| 18 | Enigma | La puerta del cielo / Seven Lives | 2008 | ODK Germany 56 - Aug 2008 (8 weeks) |
| 19 | Enigma | Hello And Welcome | 2006 | ODK Germany 87 - Mar 2006 (1 week) |
| 20 | Enigma | Following The Sun | 2003 | ODK Germany 97 - Nov 2003 (1 week) |
| 21 | Enigma | Boom Boom | 2004 | ODK Germany 98 - Jul 2004 (1 week) |
| 22 | Enigma | Push The Limits | 2000 | ODK Germany 96 - May 2000 (1 week) |
| 23 | Enigma | Callas Went Away | unknown | Scrobulate 33 of new age |
| 24 | Enigma | The Dream of the Dolphin | unknown | Scrobulate 35 of new age |
| 25 | Enigma | Morphing Thru Time | unknown | Scrobulate 43 of new age |
| 26 | Enigma | Second Chapter | unknown | Scrobulate 45 of new age |
| 27 | Enigma | Jam & Spoon Remix | unknown | Scrobulate 46 of relax |
The comments here are from the the MusicID impact site site. This version is not able to accept comments yet