Album artist 23 - AC/DC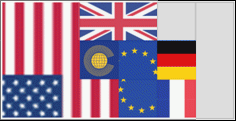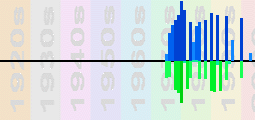 This page lists the album chart runs of AC/DC. A list of songs by AC/DC can be found here. The albums are listed with the most widely successful first.
When original front man Bon Scott died they replaced him with sound-alike Brian Johnson and started getting real success.
| | | | | |
| --- | --- | --- | --- | --- |
| # | Artist | Album Title | Year | Chart Entries |
| 1 | AC/DC | Back In Black | 1980 | UK 1 - Aug 1980 (46 weeks), Australia num 1 for 1 week - Mar 1981, Grammy Hall of Fame in 2013 (1980), US sales 22 M (according to RIAA), US 22 X Platinum (certified by RIAA in Dec 2007), France 2 X Platinum (certified by SNEP Oct 2001), Germany 2 x Platinum (certified by BMieV in 2003), Diamond in Canada (certified in Oct 1989), France (InfoDisc) 2 of 1980 (peak 1, 91 weeks), Internet 2 - 42 M claimed (1980), BEA 2 of 1980, ODK Germany 3 - Aug 1980 (72 weeks) (11 weeks in top 10), Germany 3 - Aug 1980 (39 weeks), Australia (Kent) 3 of 1981 (peak 1), Billboard 4 - Aug 1980 (271 weeks) (23 weeks in top 10), US BB 4 of 1980, UK Gold (certified by BPI in Dec 1980), Fox101 4, Austria 7 - Sep 1980 (4 months), Norway 8 - Sep 1980 (23 weeks), Worldwide 9 - 25 M, Sweden 12 - Aug 1980 (10 weeks), Global 12 - 25 M claimed, NARM 17, Defin200 17 (1980), US CashBox 21 of 1980, DMDB 25, Switzerland 36 - Jul 2007 (16 weeks), D.Marsh 40 of 1980, UK Radio2 45, Italy 48 of 1981, PopVortex 56 (1980), RS Reader's 60, Rolling Stone 73, Acclaimed 107 (1980), WTMD 111, WXPN 143 (1980), RYM 5 of 1980, AVrev 44, KEXP 101, Xgau rating B- (1980) |
| 2 | AC/DC | Black Ice | 2008 | UK 1 - Nov 2008 (25 weeks), Billboard 1 - Nov 2008 (35 weeks) (2 weeks at number 1) (7 weeks in top 10), US num 1 for 2 weeks - Nov 2008, Canada 1 for 4 weeks - 2008, ODK Germany 1 - Nov 2008 (55 weeks) (4 weeks at number 1) (17 weeks in top 10), Germany 1 for 4 weeks - Nov 2008, Germany 1 - Oct 2008 (21 weeks), Austria 1 - Oct 2008 (10 months), Switzerland 1 - Nov 2008 (42 weeks), Norway 1 - Nov 2008 (21 weeks), Sweden 1 - Oct 2008 (23 weeks), Australia num 1 for 1 week - Oct 2008, New Zealand 1 for 1 - Oct 2008, US (Sup) 2 x Platinum (certified by RIAA in Nov 2008), Germany 4 x Platinum (certified by BMieV in 2009), Canada 4 X Platinum (certified by CRIA in Nov 2008), Europe 2 x Platinum (certified by IFIP in 2008), France Platinum (certified by SNEP Oct 2008), Australia (ARIA) 3 of 2008, US BB 21 of 2008, Acclaim Year 74 of 2008, the MusicID revenue site album 30 of 2009 |
| 3 | AC/DC | The Razor's Edge | 1990 | Canada 1 for 9 weeks - 1990, US 5 X Platinum (certified by RIAA in May 2006), Germany 2 x Platinum (certified by BMieV in 2001), Billboard 2 - Oct 1990 (77 weeks) (19 weeks in top 10), Switzerland 2 - Sep 1990 (36 weeks), Norway 2 - Oct 1990 (9 weeks), UK 4 - Oct 1990 (18 weeks), ODK Germany 4 - Oct 1990 (76 weeks) (18 weeks in top 10), Germany 4 - Oct 1990 (39 weeks), UK Gold (certified by BPI in Nov 1990), Sweden 5 - Oct 1990 (18 weeks), US BB 10 of 1990, Austria 12 - Oct 1990 (3 months), Australia (ARIA) 17 of 1990, US sales 5 M (according to RIAA), US CashBox 25 of 1991, France (InfoDisc) 40 of 1990 (peak 29, 22 weeks), Global 153 - 7 M claimed, RYM 174 of 1990 |
| 4 | AC/DC | Highway To Hell | 1979 | US 7 X Platinum (certified by RIAA in May 2006), Germany Platinum (certified by BMieV in 1988), UK Gold (certified by BPI in Aug 1980), ODK Germany 7 - Sep 1979 (86 weeks) (13 weeks in top 10), Germany 7 - Feb 1980 (47 weeks), France (InfoDisc) 7 of 1979 (peak 8, 69 weeks), BEA 7 of 1979, UK 8 - Aug 1979 (36 weeks), US sales 7 M (according to RIAA), Billboard 17 - Aug 1979 (82 weeks), Sweden 24 - Aug 1979 (6 weeks), Norway 37 - Feb 1980 (3 weeks), Fox101 44, Switzerland 57 - Oct 2008 (2 weeks), NARM 58, Defin200 58 (1979), Global 103 - 10 M claimed, Rolling Stone 199, WTMD 262, Acclaimed 337 (1979), RYM 13 of 1979 |
| 5 | AC/DC | For Those About To Rock We Salute You | 1981 | Billboard 1 - Dec 1981 (30 weeks) (3 weeks at number 1) (12 weeks in top 10), US num 1 for 3 weeks - Dec 1981, US 4 X Platinum (certified by RIAA in Jan 2001), ODK Germany 2 - Dec 1981 (22 weeks) (9 weeks in top 10), Germany 2 - Dec 1981 (10 weeks), Germany Platinum (certified by BMieV in 1993), UK 3 - Dec 1981 (29 weeks), UK Gold (certified by BPI in Dec 1981), Norway 6 - Dec 1981 (9 weeks), Austria 9 - Jan 1982 (4 months), Sweden 9 - Dec 1981 (13 weeks), US BB 22 of 1981, France (InfoDisc) 27 of 1981 (peak 1, 43 weeks), US CashBox 29 of 1982, Italy 47 of 1982, RYM 181 of 1981, Xgau rating C (1981) |
| 6 | AC/DC | Ballbreaker | 1995 | Europe num 1 for 2 weeks - Oct 1995, Switzerland 1 - Oct 1995 (15 weeks), Sweden 1 - Sep 1995 (7 weeks), Australia num 1 for 1 week - Oct 1995, US 2 X Platinum (certified by RIAA in Jan 2001), France Platinum (certified by SNEP Sep 1995), Europe Platinum (certified by IFIP in 1996), Billboard 4 - Oct 1995 (30 weeks) (2 weeks in top 10), ODK Germany 4 - Oct 1995 (27 weeks) (6 weeks in top 10), Germany 4 - Oct 1995 (9 weeks), Austria 4 - Oct 1995 (4 months), Norway 4 - Oct 1995 (5 weeks), Germany Gold (certified by BMieV in 1995), UK 6 - Oct 1995 (8 weeks), France (InfoDisc) 36 of 1995 (peak 2, 23 weeks), US BB 46 of 1995, Australia (ARIA) 47 of 1995, Italy 84 of 1995 |
| 7 | AC/DC | Iron Man 2 | 2010 | UK 1 - May 2010 (30 weeks), Canada 1 for 1 week - 2010, ODK Germany 1 - May 2010 (29 weeks) (1 week at number 1) (7 weeks in top 10), Germany 1 - Apr 2010 (7 weeks), New Zealand 1 for 1 - Apr 2010, Billboard 4 - May 2010 (30 weeks) (5 weeks in top 10), Australia (ARIA) 44 of 2010, US BB 65 of 2010, the MusicID revenue site album 23 of 2010 |
| 8 | AC/DC | Stiff Upper Lip | 2000 | ODK Germany 1 - Mar 2000 (38 weeks) (1 week at number 1) (7 weeks in top 10), Germany 1 for 1 week - Mar 2000, Germany 1 - Mar 2000 (9 weeks), Sweden 1 - Mar 2000 (11 weeks), Switzerland 2 - Mar 2000 (16 weeks), US Platinum (certified by RIAA in Jan 2001), France 2 X Gold (certified by SNEP Jun 2000), Germany Platinum (certified by BMieV in 2000), Europe Platinum (certified by IFIP in 2000), Austria 3 - Apr 2000 (2 months), Norway 6 - Mar 2000 (6 weeks), Billboard 7 - Mar 2000 (28 weeks) (1 week in top 10), UK 12 - Mar 2000 (2 weeks), Australia (ARIA) 76 of 2000, France (InfoDisc) 86 of 2000 (peak 2, 20 weeks), US BB 87 of 2000, the MusicID revenue site album 77 of 2000 |
| 9 | AC/DC | Blow Up Your Video | 1988 | UK 2 - Feb 1988 (14 weeks), US Platinum (certified by RIAA in Apr 1988), Norway 3 - Feb 1988 (11 weeks), ODK Germany 4 - Feb 1988 (19 weeks) (5 weeks in top 10), Germany 4 - Feb 1988 (8 weeks), Switzerland 4 - Feb 1988 (16 weeks), Sweden 4 - Feb 1988 (12 weeks), UK Gold (certified by BPI in Feb 1988), Germany Gold (certified by BMieV in 1991), Billboard 12 - Mar 1988 (24 weeks), Austria 25 - Mar 1988 (1 month), Australia (ARIA) 42 of 1988, US BB 44 of 1988, Xgau rating C+ (1988) |
| 10 | AC/DC | AC/DC Live | 1992 | US 3 X Platinum (certified by RIAA in Jan 2001), France 2 X Platinum (certified by SNEP Oct 1992), France (InfoDisc) 2 of 1992 (peak 3, 102 weeks), UK Gold (certified by BPI in Jun 1993), Germany Gold (certified by BMieV in 1994), UK 5 - Nov 1992 (7 weeks), Austria 7 - Nov 1992 (4 months), Switzerland 10 - Nov 1992 (27 weeks), Norway 10 - Nov 1992 (12 weeks), Billboard 15 - Nov 1992 (48 weeks), ODK Germany 15 - Nov 1992 (18 weeks), Germany 15 - Nov 1992 (3 weeks), Sweden 25 - Nov 1992 (9 weeks), Australia (ARIA) 38 of 1992, RYM 42 of 1992 |
| 11 | AC/DC | Flick Of The Switch | 1983 | US Platinum (certified by RIAA in Jan 2001), UK 4 - Sep 1983 (9 weeks), Norway 4 - Sep 1983 (7 weeks), UK Gold (certified by BPI in Jul 1990), Germany Gold (certified by BMieV in 2000), ODK Germany 6 - Sep 1983 (14 weeks) (2 weeks in top 10), Germany 6 - Sep 1983 (4 weeks), Sweden 8 - Sep 1983 (10 weeks), Austria 9 - Oct 1983 (2 months), Billboard 15 - Sep 1983 (23 weeks), Switzerland 28 - Nov 1983 (1 week), US CashBox 57 of 1983, France (InfoDisc) 81 of 1983 (peak 5, 23 weeks) |
| 12 | AC/DC | Who Made Who | 1986 | US 5 X Platinum (certified by RIAA in Jan 2001), Germany Platinum (certified by BMieV in 2003), UK 11 - Jun 1986 (12 weeks), US sales 5 M (according to RIAA), Switzerland 21 - Jun 1986 (2 weeks), Sweden 21 - Jun 1986 (15 weeks), ODK Germany 24 - Jun 1986 (9 weeks), Austria 28 - Jul 1986 (1 month), Billboard 33 - Jun 1986 (41 weeks), Global 131 - 8 M claimed, RYM 176 of 1986, Xgau rating B (1986) |
| 13 | AC/DC | Dirty Deeds Done Dirt Cheap | 1981 | US 6 X Platinum (certified by RIAA in Jan 2001), Germany Platinum (certified by BMieV in 2003), Billboard 3 - Apr 1981 (55 weeks) (12 weeks in top 10), US sales 6 M (according to RIAA), US CashBox 16 of 1981, US BB 20 of 1981, Acclaimed 2760 (1976), UK Silver (certified by BPI in Jul 1979), RYM 66 of 1976, Xgau rating C+ (1981) |
| 14 | AC/DC | Let There Be Rock | 1977 | US 2 X Platinum (certified by RIAA in Dec 1997), Germany Platinum (certified by BMieV in 2001), UK 17 - Nov 1977 (5 weeks), Holland free40 22 of 1977, Sweden 29 - Jul 1977 (4 weeks), Norway 37 - Feb 2003 (1 week), Billboard 154 - Aug 1977 (11 weeks), Radio Caroline 159 (1977), Acclaimed 1235 (1977), UK Silver (certified by BPI in Jan 1978), RYM 37 of 1977 |
| 15 | AC/DC | Fly On The Wall | 1985 | US Platinum (certified by RIAA in Jan 2001), Germany Gold (certified by BMieV in 1995), UK 7 - Jul 1985 (10 weeks), Sweden 10 - Jul 1985 (12 weeks), ODK Germany 14 - Jul 1985 (11 weeks), Germany 14 - Jul 1985 (3 weeks), Norway 17 - Jul 1985 (1 week), Switzerland 19 - Jul 1985 (6 weeks), Austria 30 - Sep 1985 (2 months), Billboard 32 - Jul 1985 (17 weeks), UK Silver (certified by BPI in Jan 1986) |
| 16 | AC/DC | Rock or Bust | 2014 | Canada 1 for 1 week - 2014, ODK Germany 1 - Dec 2014 (56 weeks) (2 weeks at number 1) (12 weeks in top 10), Australia num 1 for 1 week - Dec 2014, Billboard 3 - Dec 2014 (16 weeks) (3 weeks in top 10), Australia (ARIA) 13 of 2014, the MusicID revenue site album 51 of 2015 |
| 17 | AC/DC | Live, Collector's Edition | 1992 | Australia num 1 for 2 weeks - Nov 1992, US 2 X Platinum (certified by RIAA in Jan 2001), ODK Germany 5 - Nov 1992 (23 weeks) (3 weeks in top 10), Germany 5 - Nov 1992 (7 weeks), Austria 17 - Jun 2009 (1 month), Billboard 34 - Nov 1992 (14 weeks) |
| 18 | AC/DC | If You Want Blood You've Got It | 1978 | US Platinum (certified by RIAA in Oct 1990), Germany Platinum (certified by BMieV in 2000), UK Gold (certified by BPI in Sep 1980), UK 13 - Oct 1978 (59 weeks), Holland free40 54 of 1978, Billboard 113 - Dec 1978 (14 weeks), Acclaimed 1095 (1978), RYM 39 of 1978 |
| 19 | AC/DC | Live At River Plate | 2011 | ODK Germany 1 - May 2011 (64 weeks) (1 week at number 1) (9 weeks in top 10), Germany 1 - May 2011 (33 weeks), Billboard 66 - Dec 2012 (5 weeks), Australia (ARIA) 81 of 2013 |
| 20 | AC/DC | Powerage | 1978 | US Platinum (certified by RIAA in Oct 1990), Germany Gold (certified by BMieV in 1991), Sweden 19 - Jun 1978 (22 weeks), UK 26 - May 1978 (9 weeks), Holland free40 47 of 1978, Billboard 133 - Jun 1978 (17 weeks), Radio Caroline 255 (1978), UK Silver (certified by BPI in Jul 1979), RYM 42 of 1978 |
| 21 | AC/DC | Back Tracks | 2009 | ODK Germany 10 - Nov 2009 (12 weeks) (1 week in top 10), Germany 10 - Nov 2009 (1 week), Switzerland 24 - Nov 2009 (4 weeks), Austria 31 - Nov 2009 (1 month), Billboard 39 - Nov 2009 (2 weeks), Australia (ARIA) 90 of 2009 |
| 22 | AC/DC | High Voltage | 1976 | US 3 X Platinum (certified by RIAA in May 2005), Germany Platinum (certified by BMieV in 1995), Billboard 146 - Jul 1981 (18 weeks), UK Silver (certified by BPI in Jul 1979), RYM 51 of 1976 |
| 23 | AC/DC | Bonfire | 1997 | US Platinum (certified by RIAA in Jan 2001), ODK Germany 71 - Dec 1997 (2 weeks), Billboard 90 - Dec 1997 (5 weeks) |
| 24 | AC/DC | '74 Jail Break | 1984 | US Platinum (certified by RIAA in Jan 2001), Billboard 76 - Nov 1984 (13 weeks) |
| 25 | AC/DC | Family Jewels (DVD) | 2005 | Germany 2 x Platinum (certified by BMieV in 2006), ODK Germany 7 - Apr 2005 (24 weeks) (4 weeks in top 10), Germany 7 - Apr 2005 (6 weeks), Switzerland 13 - Apr 2005 (7 weeks) |
| 26 | AC/DC | Plug Me In [DVD] | 2007 | ODK Germany 3 - Nov 2007 (25 weeks) (3 weeks in top 10), Germany 3 - Nov 2007 (4 weeks), Switzerland 34 - Nov 2007 (9 weeks) |
| 27 | AC/DC | Live At Donington | 2003 | Germany Platinum (certified by BMieV in 2004), ODK Germany 44 - Nov 2003 (6 weeks) |
| 28 | AC/DC | TNT | 1975 | Australia (Kent) 15 of 1976 (peak 2), RYM 71 of 1975 |
| 29 | AC/DC | Sight & Sound Collection | 2007 | Billboard 73 - Dec 2007 (3 weeks) |
| 30 | AC/DC | No Bull - The Directors Cut | 2008 | ODK Germany 35 - Sep 2008 (5 weeks) |
| 31 | AC/DC | Live | 2018 | Australia (ARIA) 51 of 2018 |
The comments here are from the the MusicID impact site site. This version is not able to accept comments yet