Album artist 925 - Melanie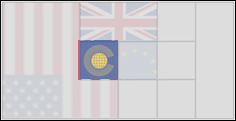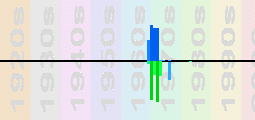 This page lists the album chart runs of Melanie. A list of songs by Melanie can be found here. The albums are listed with the most widely successful first.
Michael Lee Aday was nicknamed Meat Loaf at his Dallas high school. This site used to incorrectly call him Meatloaf.
| | | | | |
| --- | --- | --- | --- | --- |
| # | Artist | Album Title | Year | Chart Entries |
| 1 | Melanie | Candles In The Rain | 1970 | Australia Goset 1 - Oct 1970 (28 weeks), Dutch 70s 4 - May 1970 (12 weeks), US Gold (certified by RIAA in Dec 1971), UK 5 - Sep 1970 (31 weeks), Australia (Kent) 16 of 1971 (peak 2), Billboard 17 - May 1970 (37 weeks), Norway 20 - Dec 1970 (2 weeks), US CashBox 52 of 1970 |
| 2 | Melanie | Gather Me | 1972 | US Gold (certified by RIAA in Jun 1972), Australia Goset 9 - Mar 1972 (6 weeks), UK 14 - Jan 1972 (13 weeks), Billboard 15 - Nov 1971 (27 weeks), Norway 25 - Feb 1972 (5 weeks), US CashBox 48 of 1972, Xgau rating B+ (1971) |
| 3 | Melanie | The Good Book | 1971 | UK 9 - May 1971 (9 weeks), Norway 20 - Jun 1971 (1 week), Billboard 80 - Feb 1971 (10 weeks) |
| 4 | Melanie | Leftover Wine | 1971 | Australia Goset 10 - Feb 1971 (13 weeks), UK 22 - Jan 1971 (4 weeks), Billboard 33 - Sep 1970 (19 weeks) |
| 5 | Melanie | Melanie | 1969 | Dutch 70s 3 - Dec 1969 (24 weeks), Billboard 196 - Nov 1969 (2 weeks) |
| 6 | Melanie | The Four Sides Of Melanie | 1972 | UK 23 - Oct 1972 (2 weeks), Billboard 103 - Apr 1972 (9 weeks), Xgau rating B- (1972) |
| 7 | Melanie | Garden In The City | 1971 | UK 19 - Apr 1972 (6 weeks), Billboard 115 - Dec 1971 (12 weeks) |
| 8 | Melanie | The Best of Melanie | 1971 | Dutch 70s 24 - Jan 1971 (8 weeks), Xgau rating C- (1977) |
| 9 | Melanie | Born To Be | 1969 | Dutch 70s 10 - Dec 1969 (10 weeks) |
| 10 | Melanie | Madrugada | 1974 | Billboard 192 - May 1974 (4 weeks) |
| 11 | Melanie | Melanie At Carnegie Hall | 1973 | Billboard 109 - May 1973 (11 weeks) |
| 12 | Melanie | Stoneground Words | 1972 | Billboard 70 - Nov 1972 (20 weeks) |
| 13 | Melanie | Photograph | 1976 | Xgau rating C+ (1976) |
The comments here are from the the MusicID impact site site. This version is not able to accept comments yet