Song title 893 - Lucille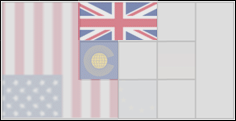 This page lists the chart runs for songs called "Lucille" in order of success. This list combines cover versions and distinct songs that happen to share the same title.
If, alternately, you are looking for songs which have the word "Lucille" somewhere in the title a better alternative would be to look up the word in the site index for l.
| | | | | |
| --- | --- | --- | --- | --- |
| # | Artist | Song Title | Year | Chart Entries |
| 1 | Kenny Rogers | Lucille | 1977 | UK 1 - Apr 1977 (14 weeks), Canada RPM 1 for 1 week - Jun 1977, Springbok 1 - Jul 1977 (23 weeks), RIANZ 2 - May 1977 (26 weeks), Switzerland 3 - Sep 1977 (14 weeks), South Africa 4 of 1977, US Gold (certified by RIAA in Jun 1977), US Billboard 5 - Mar 1977 (19 weeks), Record World 7 - 1977, Austria 8 - Sep 1977 (7 months), ODK Germany 10 - Jul 1977 (27 weeks) (1 week in top 10), Belgium 12 - Jul 1977 (4 weeks), Germany 12 - Aug 1977 (3 months), Holland 16 - Jun 1977 (8 weeks), Canada 17 of 1977, Australia 25 of 1977, US BB 43 of 1977, US Radio 49 of 1977 (peak 5 9 weeks), POP 66 of 1977, US CashBox 80 of 1977, UKMIX 747, UK Silver (certified by BPI in Jun 1977) |
| 2 | Little Richard | Lucille | 1957 | Grammy Hall of Fame in 2002 (1957), DDD 9 of 1957, UK 10 - Jun 1957 (9 weeks), D.Marsh 14 of 1957, nuTsie 26 of 1950s, US Billboard 27 - Mar 1957 (21 weeks), Canada 35 - May 1957 (1 week), Acclaimed 957 (1957), RYM 13 of 1957 |
| 3 | The Everly Brothers | Lucille | 1960 | UK 4 - Sep 1960 (15 weeks), Flanders 14 - Nov 1960 (2 months), Canada 18 - Sep 1960 (8 weeks), US Billboard 21 - Sep 1960 (10 weeks), RYM 79 of 1960 |
| 4 | The Drifters | Lucille | 1954 | DDD 78 of 1954, RYM 32 of 1954 |
| 5 | Normaal | Lucille | 1990 | Holland 22 - Aug 1990 (5 weeks) |
| 6 | The Ventures | Lucille | 1962 | RYM 191 of 1962 |