Song title 408 - Relax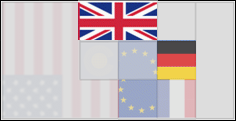 This page lists the chart runs for songs called "Relax" in order of success. This list combines cover versions and distinct songs that happen to share the same title.
If, alternately, you are looking for songs which have the word "Relax" somewhere in the title a better alternative would be to look up the word in the site index for r.
| | | | | |
| --- | --- | --- | --- | --- |
| # | Artist | Song Title | Year | Chart Entries |
| 1 | Frankie Goes To Hollywood | Relax | 1984 | UK 1 - Nov 1983 (63 weeks), Holland free40 1 of 1984, Finland 1 for 1 week - Oct 1993, France (SNEP) 1 - Apr 1984 (3 months), Switzerland 1 - Feb 1984 (16 weeks), Germany 1 - Feb 1984 (4 months), ODK Germany 1 - Feb 1984 (21 weeks) (6 weeks at number 1) (12 weeks in top 10), Europe 1 for 2 weeks - Feb 1984, Germany 1 for 6 weeks - Feb 1984, Brit best song 1985, TOTP 1, KROQ 1 of 1984, France 2 - Nov 1983 (3 weeks), Norway 2 - Feb 1984 (13 weeks), UK sales 2 of the 1980s (1,910 k in 1984), UK Platinum (certified by BPI in Mar 1984), Belgium 3 - Jan 1984 (20 weeks), Sweden (alt) 4 - Mar 1984 (10 weeks), Austria 4 - Mar 1984 (3 months), US Gold (certified by RIAA in Jan 1989), UKMIX 4, Holland 5 - Jan 1984 (15 weeks), Switzerland 6 of 1984, Canada 7 - Apr 1984 (12 weeks), US Billboard 10 - Jan 1985 (23 weeks), Italy 11 of 1984, Australia 16 of 1984, POP 16 of 1985, Poland 18 - Feb 1984 (8 weeks), France (InfoDisc) 26 of the 1980s (peak 1, 25 weeks, 750k sales estimated, 1984), Virgin 31, Japan (Tokyo) 40 - Nov 1993 (9 weeks), Scrobulate 45 of 80s, nuTsie 63 of 1980s, Germany 72 of the 1980s (peak 1 13 weeks), Canada 88 of 1984, Europe 94 of the 1980s (1984), US Radio 112 of 1985 (peak 10 5 weeks), Acclaimed 270 (1983), OzNet 574, RYM 21 of 1983, Guardian Pop 64 |
| 2 | Deetah | Relax | 1998 | UK 11 - Sep 1998 (8 weeks), Sweden 17 - Oct 1998 (2 weeks) |
| 3 | Cousins | Relax | 1962 | Flanders 14 - Oct 1962 (1 month) |
| 4 | Tony Martin | Relax | 1953 | US CashBox 27 - Aug 1953 (11 weeks) |
| 5 | Crystal Waters | Relax | 1995 | UK 37 - Nov 1995 (2 weeks) |
| 6 | Judge Dread | Relax | 1984 | UK 76 - Oct 1984 (3 weeks) |