Album artist 42 - Dire Straits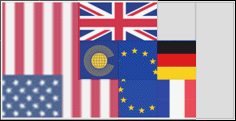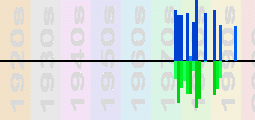 This page lists the album chart runs of Dire Straits. A list of songs by Dire Straits can be found here. The albums are listed with the most widely successful first.
Members were Mark Knopfler, David Knopfler, John Illsley, Pick Withers. They reformed in 1990 with Alan Clark and Guy Fletcher.
| | | | | |
| --- | --- | --- | --- | --- |
| # | Artist | Album Title | Year | Chart Entries |
| 1 | Dire Straits | Brothers In Arms | 1985 | UK 1 - May 1985 (228 weeks), Billboard 1 - Jun 1985 (83 weeks) (4 weeks at number 1) (25 weeks in top 10), US num 1 for 9 weeks - Aug 1985, Canada 1 for 18 weeks - 1985, ODK Germany 1 - Jun 1985 (132 weeks) (1 week at number 1) (50 weeks in top 10), Germany 1 for 1 week - Jun 1985, Germany 1 - May 1985 (58 weeks), Austria 1 - Jun 1985 (22 months), Switzerland 1 - May 1985 (71 weeks), Norway 1 - May 1985 (46 weeks), Sweden 1 - May 1985 (52 weeks), Australia num 1 for 34 weeks - May 1985, Australia (Kent) 1 of 1985 (peak 1), New Zealand 1 for 21 - Jun 1985, New Zealand 1 of all time (1985, 24 X Platinum), France (InfoDisc) 1 of 1985 (peak 1, 76 weeks), Brit best album 1987, US 9 X Platinum (certified by RIAA in Aug 1996), UK 13 x Platinum (certified by BPI in Oct 1997), France Diamond (certified by SNEP Sep 1994), Diamond in Canada (certified in Apr 1986), Grammy in 1985 (Nominated), Germany Platinum (certified by BMieV in 1985), Hong Kong Platinum (certified by IFPI-HK in 1988), US BB 3 of 1985, BEA 3 of 1985, Global 4 - 29 M claimed, UK 4 of all time (4.0 M claimed) (1985), US 5 of 1986, Holland free40 5 of 1985, France Best 6 of 1985, US CashBox 7 of 1985, UK all time album 8 (1985), US sales 9 M (according to RIAA), Radio Caroline 10 (1985), UK Radio2 12, Italy 22 of 1985, Internet 26 - 25 M claimed (1985), Worldwide 31 - 19 M, Finland 38 of all time (claimed 115,250) (1985), Channel4 47, Vinyl Surrender 66 of all time, Guiness 68, WTMD 76, Fox101 83, DMDB 84, NARM 89, Defin200 89 (1985), Belgium 92 of all time (1985), Billboard200 98, WXPN 172 (1985), Rolling Stone 351, Acclaimed 566 (1985), RYM 46 of 1985, AVrev 45, Xgau rating B- (1985) |
| 2 | Dire Straits | On Every Street | 1991 | UK 1 - Sep 1991 (36 weeks), ODK Germany 1 - Sep 1991 (38 weeks) (4 weeks at number 1) (15 weeks in top 10), Germany 1 for 4 weeks - Oct 1991, Germany 1 - Sep 1991 (18 weeks), Europe num 1 for 5 weeks - Oct 1991, Austria 1 - Sep 1991 (6 months), Switzerland 1 - Sep 1991 (26 weeks), Norway 1 - Sep 1991 (21 weeks), Sweden 1 - Sep 1991 (21 weeks), Australia num 1 for 1 week - Sep 1991, New Zealand 1 for 1 - Sep 1991, UK 2 x Platinum (certified by BPI in Oct 1991), US Platinum (certified by RIAA in Nov 1991), Germany Platinum (certified by BMieV in 1991), France (InfoDisc) 5 of 1991 (peak 1, 71 weeks), Italy 10 of 1991, Billboard 12 - Sep 1991 (32 weeks), Australia (ARIA) 25 of 1991, US BB 57 of 1991, Finland 75 of all time (claimed 90,335) (1991), Global 131 - 8 M claimed |
| 3 | Dire Straits | Dire Straits | 1978 | Australia num 1 for 3 weeks - Dec 1978, US 2 X Platinum (certified by RIAA in Jan 1987), UK 2 x Platinum (certified by BPI in Feb 1986), Billboard 2 - Jan 1979 (41 weeks) (13 weeks in top 10), Holland free40 2 of 1978, Germany Platinum (certified by BMieV in 1979), US 70s 3 - Feb 1979 (3 months), ODK Germany 3 - Sep 1978 (84 weeks) (34 weeks in top 10), Germany 3 - Dec 1978 (58 weeks), UK 5 - Jul 1978 (132 weeks), Sweden 6 - Sep 1978 (64 weeks), BEA 7 of 1978, Norway 10 - Jan 1979 (42 weeks), Australia (Kent) 10 of 1979 (peak 1), US CashBox 15 of 1979, Austria 17 - May 1979 (7 months), US BB 19 of 1979, France (InfoDisc) 29 of 1978 (peak 1, 62 weeks), D.Marsh 31 of 1979, Global 117 - 9 M claimed, WTMD 293, Radio Caroline 299 (1978), WXPN 339 (1978), Acclaimed 437 (1978), RYM 62 of 1978, Xgau rating B (1978) |
| 4 | Dire Straits | Love Over Gold | 1982 | UK 1 - Oct 1982 (200 weeks), Norway 1 - Sep 1982 (21 weeks), Australia num 1 for 15 weeks - Oct 1982, New Zealand 1 for 12 - Oct 1982, UK 2 x Platinum (certified by BPI in Aug 1985), Sweden 2 - Oct 1982 (21 weeks), Germany Platinum (certified by BMieV in 1987), Austria 3 - Nov 1982 (7 months), ODK Germany 4 - Oct 1982 (40 weeks) (14 weeks in top 10), Germany 4 - Oct 1982 (18 weeks), US Gold (certified by RIAA in Apr 1986), Australia (Kent) 6 of 1983 (peak 1), Italy 6 of 1982, France (InfoDisc) 13 of 1982 (peak 2, 65 weeks), Billboard 19 - Oct 1982 (32 weeks), Holland free40 74 of 1982, UK Radio2 96, WTMD 680, WXPN 776 (1982), RYM 43 of 1982, Xgau rating C+ (1982) |
| 5 | Dire Straits | Money For Nothing | 1988 | UK 1 - Oct 1988 (64 weeks), Europe num 1 for 13 weeks - Nov 1988, Switzerland 1 - Oct 1988 (26 weeks), UK 4 x Platinum (certified by BPI in Jan 1989), ODK Germany 2 - Nov 1988 (32 weeks) (13 weeks in top 10), Germany 2 - Nov 1988 (18 weeks), US Platinum (certified by RIAA in Aug 1994), Germany Platinum (certified by BMieV in 1989), Hong Kong Platinum (certified by IFPI-HK in 1990), Austria 3 - Dec 1988 (4 months), Norway 3 - Oct 1988 (15 weeks), Italy 4 of 1989, Sweden 8 - Nov 1988 (20 weeks), France (InfoDisc) 22 of 1988 (peak 1, 22 weeks), Billboard 62 - Nov 1988 (17 weeks), Global 103 - 10 M claimed, Internet 119 - 13 M claimed (1988), Xgau rating B- (1988) |
| 6 | Dire Straits | Communique | 1979 | ODK Germany 1 - Jun 1979 (44 weeks) (4 weeks at number 1) (16 weeks in top 10), Germany 1 for 4 weeks - Jul 1979, Germany 1 - Jun 1979 (21 weeks), Sweden 1 - Jun 1979 (40 weeks), New Zealand 1 for 2 - Aug 1979, Norway 2 - Jun 1979 (43 weeks), UK Platinum (certified by BPI in Oct 1985), Germany Platinum (certified by BMieV in 1979), US Gold (certified by RIAA in Jun 1979), UK 5 - Jun 1979 (31 weeks), Austria 7 - Jul 1979 (5 months), Billboard 11 - Jun 1979 (19 weeks), Italy 51 of 1979, France (InfoDisc) 55 of 1979 (peak 3, 31 weeks), Holland free40 57 of 1979, US BB 60 of 1979, US CashBox 72 of 1979, RYM 158 of 1979, Xgau rating B- (1979) |
| 7 | Dire Straits | Making Movies | 1980 | Norway 1 - Oct 1980 (20 weeks), Italy 1 of 1981, UK 2 x Platinum (certified by BPI in Aug 1985), US Platinum (certified by RIAA in Jul 2001), UK 4 - Oct 1980 (252 weeks), Sweden 4 - Oct 1980 (17 weeks), Germany Gold (certified by BMieV in 1981), Australia (Kent) 5 of 1981 (peak 6), ODK Germany 7 - Nov 1980 (51 weeks) (3 weeks in top 10), Germany 7 - Nov 1980 (12 weeks), Austria 15 - Dec 1980 (1 month), Billboard 19 - Nov 1980 (31 weeks), D.Marsh 24 of 1980, France (InfoDisc) 66 of 1980 (peak 6, 32 weeks), Holland free40 69 of 1980, Radio Caroline 76 (1980), WXPN 77 (1980), WTMD 158, Acclaimed 1231 (1980), RYM 70 of 1980, Xgau rating C+ (1980) |
| 8 | Dire Straits | Alchemy, Dire Straits Live | 1984 | UK Platinum (certified by BPI in Feb 1985), UK 3 - Mar 1984 (163 weeks), Switzerland 3 - Apr 1984 (16 weeks), US Gold (certified by RIAA in Jul 2001), Germany Gold (certified by BMieV in 1988), Norway 7 - Apr 1984 (11 weeks), France (InfoDisc) 7 of 1984 (peak 4, 39 weeks), ODK Germany 8 - Apr 1984 (24 weeks) (3 weeks in top 10), Germany 8 - Apr 1984 (7 weeks), Austria 13 - Apr 1984 (13 months), Sweden 19 - Apr 1984 (10 weeks), Australia (Kent) 22 of 1984 (peak 3), Billboard 46 - Apr 1984 (18 weeks), RYM 55 of 1984 |
| 9 | Dire Straits | On The Night | 1993 | Europe num 1 for 3 weeks - Jun 1993, Austria 2 - Jun 1993 (4 months), UK 4 - May 1993 (7 weeks), Switzerland 5 - May 1993 (15 weeks), Norway 5 - May 1993 (6 weeks), ODK Germany 7 - May 1993 (19 weeks) (3 weeks in top 10), Germany 7 - Jun 1993 (8 weeks), Sweden 14 - May 1993 (6 weeks), Italy 18 of 1993, France (InfoDisc) 33 of 1993 (peak 1, 23 weeks), Billboard 116 - May 1993 (5 weeks) |
| 10 | Dire Straits | Sultans Of Swing: The Very Best Of Dire Straits | 1998 | Europe 3 x Platinum (certified by IFIP in 2001), Norway 2 - Jan 1998 (22 weeks), France Platinum (certified by SNEP Dec 1999), Switzerland 3 - Nov 1998 (14 weeks), UK Gold (certified by BPI in Oct 1998), Germany Gold (certified by BMieV in 1999), UK 6 - Oct 1998 (11 weeks), ODK Germany 6 - Nov 1998 (15 weeks) (2 weeks in top 10), Germany 6 - Nov 1998 (2 weeks), Austria 7 - Nov 1998 (4 months), Sweden 7 - Oct 1998 (17 weeks), Italy 28 of 1998, Australia (ARIA) 39 of 1998, France (InfoDisc) 43 of 1998 (peak 1, 32 weeks) |
| 11 | Dire Straits | Private investigations-The Best of | 2005 | Europe Platinum (certified by IFIP in 2007), UK Gold (certified by BPI in Nov 2005), Norway 5 - Nov 2005 (15 weeks), Sweden 6 - Nov 2005 (7 weeks), Switzerland 15 - Nov 2005 (15 weeks), UK 20 - Nov 2005 (7 weeks), ODK Germany 36 - Nov 2005 (5 weeks), Italy 95 of 2005 |
| 12 | Dire Straits | Twisting by the Pool | 1983 | Billboard 53 - Mar 1983 (14 weeks) |
| 13 | Dire Straits | Alchemy - Live (20th Anniversary Deluxe Edition) | 2010 | ODK Germany 46 - May 2010 (6 weeks) |
| 14 | Dire Straits | Live At The BBC | 1995 | UK 71 - Jul 1995 (1 week) |
| 15 | Dire Straits | The Studio Albums 1978-1991 | 2013 | ODK Germany 69 - Dec 2013 (1 week) |
The comments here are from the the MusicID impact site site. This version is not able to accept comments yet