Song title 508 - Creep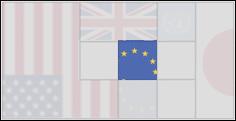 This page lists the chart runs for songs called "Creep" in order of success. This list combines cover versions and distinct songs that happen to share the same title.
If, alternately, you are looking for songs which have the word "Creep" somewhere in the title a better alternative would be to look up the word in the site index for c.
| | | | | |
| --- | --- | --- | --- | --- |
| # | Artist | Song Title | Year | Chart Entries |
| 1 | TLC | Creep | 1995 | US Billboard 1 - Nov 1994 (32 weeks), US Platinum (certified by RIAA in Jan 1995), US BB 3 of 1995, Japan (Tokyo) 3 - Nov 1994 (22 weeks), ARC 6 of 1995 (peak 1 23 weeks), US CashBox 8 of 1995, France 8 - Oct 1994 (1 week), Scrobulate 12 of rnb, Brazil 17 of 1995, UK 22 - Jan 1995 (4 weeks), Switzerland 26 - Feb 1995 (6 weeks), Holland 27 - Feb 1995 (3 weeks), ODK Germany 39 - Feb 1995 (13 weeks), US Radio 49 of 1995 (peak 11 13 weeks), nuTsie 51 of 1990s, POP 55 of 1995, Japan (Osaku) 95 of 1995 (peak 16 24 weeks), Acclaimed 1460 (1994), RYM 111 of 1994 |
| 2 | Radiohead | Creep | 1993 | Scrobulate 2 of alternative, Norway 3 - Nov 1993 (6 weeks), Poland 4 - Oct 1993 (26 weeks), Holland free40 5 of 1993, UK 7 - Sep 1993 (25 weeks), nuTsie 13 of 1990s, Holland 17 - May 1993 (8 weeks), Austria 17 - Nov 1993 (3 months), Vinyl Surrender 22 (1993), Belgium 29 - Jul 1993 (1 week), Belgium 29 of all time, Poland 32 of all time, US Billboard 34 - Jun 1993 (20 weeks), Sweden 35 - Jan 2009 (1 week), Switzerland 39 - Jun 2008 (5 weeks), Australia 43 of 1993, Europe 44 of the 1990s (1993), Virgin 45, ODK Germany 50 - Jan 2012 (1 week), POP 56 of 1993, Acclaimed 147 (1992), TheQ 240, RYM 5 of 1992 |
| 3 | The Lambrettas | Creep | 2001 | Sweden 1 - Dec 2001 (8 weeks), ODK Germany 64 - Sep 2002 (5 weeks) |
| 4 | Stone Temple Pilots | Creep | 1993 | Poland 29 - Feb 1994 (6 weeks), RYM 119 of 1993 |
| 5 | Timo RAisAnen | Creep | 2009 | Sweden 25 - Jan 2009 (2 weeks) |
| 6 | The Fall | Creep | 1984 | UK 91 - Sep 1984 (2 weeks) |
| 7 | Michael Schulte | Creep | 2012 | ODK Germany 62 - Jan 2012 (1 week) |
| 8 | Richard Cheese | Creep | unknown | Scrobulate 54 of lounge |
The comments here are from the the MusicID impact site site. This version is not able to accept comments yet