Song title 139 - Hurt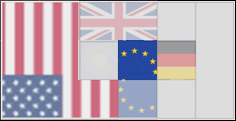 This page lists the chart runs for songs called "Hurt" in order of success. This list combines cover versions and distinct songs that happen to share the same title.
If, alternately, you are looking for songs which have the word "Hurt" somewhere in the title a better alternative would be to look up the word in the site index for h.
| | | | | |
| --- | --- | --- | --- | --- |
| # | Artist | Song Title | Year | Chart Entries |
| 1 | Christina Aguilera | Hurt | 2006 | Switzerland 1 - Nov 2006 (40 weeks), Belgium 1 - Nov 2006 (27 weeks), Europe 1 for 1 week - Feb 2007, Holland 2 - Oct 2006 (20 weeks), Sweden 2 - Nov 2006 (7 weeks), Austria 2 - Dec 2006 (5 months), ODK Germany 2 - Nov 2006 (26 weeks) (11 weeks in top 10), Germany 2000s 3 - Jan 2007 (12 weeks), US Gold (certified by RIAA in Feb 2007), Germany Gold (certified by BMieV in 2007), Canada Gold (certified by CRIA in Jan 2007), Germany 5 - Nov 2006 (2 months), UK 11 - Nov 2006 (18 weeks), Norway 11 - Nov 2006 (3 weeks), US Billboard 19 - Oct 2006 (20 weeks), Switzerland 22 of 2007, ARC 33 of 2006 (peak 6 21 weeks), Poland 45 - Nov 2006 (3 weeks), US Radio 46 of 2006 (peak 10 12 weeks), Italy 53 of 2006, US Mediabase 68 of 2007, Australia (ARIA) 68 of 2006, Japan (Tokyo) 73 - Nov 2006 (3 weeks), Europe 99 of the 2000s (2006), RYM 140 of 2006, the MusicID revenue site song 100 of 2007 |
| 2 | Johnny Cash | Hurt | 2003 | Scrobulate 1 of country, US 2 X Platinum (certified by RIAA in Apr 2003), MTV Video of the year 2003 (Nominated), Norway 8 - Feb 2006 (5 weeks), ODK Germany 68 - Oct 2003 (8 weeks), UK 82 - Jun 2008 (3 weeks), WXPN 603, Acclaimed 907 (2002), RYM 1 of 2003 |
| 3 | Timi Yuro | Hurt | 1961 | US Billboard 4 - Jul 1961 (12 weeks), Holland 4 - Oct 1981 (8 weeks), Belgium 4 - Oct 1981 (6 weeks), NZ Lever 8 - Oct 1961 (2 weeks), Canada 16 - Aug 1961 (6 weeks), DDD 31 of 1961, WABC NY 45 of 1961, US BB 48 of 1961, US CashBox 54 of 1961, US Radio 80 of 1961 (peak 4 7 weeks) |
| 4 | The Manhattans | Hurt | 1976 | UK 4 - Oct 1976 (11 weeks), Belgium 11 - Nov 1976 (11 weeks), Holland 13 - Nov 1976 (8 weeks), RIANZ 22 - Feb 1977 (3 weeks), US Billboard 97 - May 1975 (2 weeks), UK Silver (certified by BPI in Nov 1976) |
| 5 | Elvis Presley | Hurt | 1976 | Springbok 9 - Jun 1976 (9 weeks), D.Marsh 9 of 1976, US Billboard 28 - Mar 1976 (11 weeks), UK 37 - May 1976 (5 weeks) |
| 6 | Bobby Vinton | Hurt | 1973 | Belgium 1 - Aug 1973 (17 weeks), Holland 4 - Jul 1973 (11 weeks) |
| 7 | Nine Inch Nails | Hurt | 1995 | POP 62 of 1995, Acclaimed 1800 (1994), RYM 5 of 1995 |
| 8 | Carly Simon | Hurt | 1982 | Brazil 54 of 1982 |
| 9 | Leona Lewis | Hurt | 2011 | UK 8 - Dec 2011 (2 weeks) |
| 10 | Re-Flex | Hurt | 1984 | US Billboard 82 - May 1984 (4 weeks) |
| 11 | Behnam Moghaddam | Hurt | 2012 | ODK Germany 31 - Feb 2012 (2 weeks) |
| 12 | The Imperials | Hurt | 1966 | US Billboard 51 - Jan 1966 (6 weeks) |
| 13 | New Order | Hurt | 1982 | RYM 3 of 1982 |
The comments here are from the the MusicID impact site site. This version is not able to accept comments yet