Song title 138 - Lonely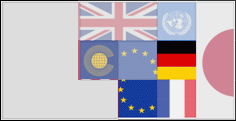 This page lists the chart runs for songs called "Lonely" in order of success. This list combines cover versions and distinct songs that happen to share the same title.
If, alternately, you are looking for songs which have the word "Lonely" somewhere in the title a better alternative would be to look up the word in the site index for l.
| | | | | |
| --- | --- | --- | --- | --- |
| # | Artist | Song Title | Year | Chart Entries |
| 1 | Akon | Lonely | 2005 | UK 1 - May 2005 (16 weeks), Holland 1 - Jun 2005 (14 weeks), Austria 1 - Jun 2005 (3 months), Switzerland 1 - May 2005 (21 weeks), Belgium 1 - Jun 2005 (18 weeks), Germany 1 - May 2005 (4 months), ODK Germany 1 - May 2005 (18 weeks) (8 weeks at number 1) (11 weeks in top 10), Eire 1 for 4 weeks - May 2005, New Zealand 1 for 5 weeks - Jun 2005, Australia 1 for 3 weeks - Jul 2005, Europe 1 for 4 weeks - Jun 2005, Germany 1 for 8 weeks - May 2005, Norway 2 - May 2005 (14 weeks), US Platinum (certified by RIAA in Dec 2007), US (Sup) Platinum (certified by RIAA in Jun 2010), US Billboard 4 - Feb 2005 (20 weeks), Switzerland 4 of 2005, Brazil 10 of 2005, Australia 12 of 2005, Germany 17 of the 2000s (peak 1 13 weeks), Japan (Tokyo) 18 - Mar 2005 (8 weeks), Sweden 18 - Aug 2005 (1 week), Poland 35 - Jun 2005 (6 weeks), US Radio 43 of 2005 (peak 5 9 weeks), US BB 44 of 2005, Japan (Osaku) 69 of 2005 (peak 19 24 weeks), the MusicID revenue site song 22 of 2005 |
| 2 | Nana | Lonely | 1997 | Switzerland 1 - May 1997 (16 weeks), Germany 1 - Apr 1997 (4 months), ODK Germany 1 - Apr 1997 (19 weeks) (5 weeks at number 1) (11 weeks in top 10), Germany 1 for 5 weeks - May 1997, Austria 2 - Jun 1997 (3 months), Germany Platinum (certified by BMieV in 1997), Norway 3 - Jan 1997 (17 weeks), France 4 - Apr 1997 (2 weeks), Switzerland 23 of 1997, Germany 90 of the 1990s (peak 1 14 weeks) |
| 3 | Bobby Vinton | Lonely | 1965 | Canada RPM 1 for 1 week - Jun 1965, Record World 16 - 1965, Canada 20 - May 1965 (7 weeks), US Billboard 22 - May 1965 (8 weeks) |
| 4 | Lovin' Spoonful | Lonely | 1968 | Brazil 58 of 1968 |
| 5 | Merril Bainbridge | Lonely | 1999 | Japan (Tokyo) 25 - Feb 1999 (9 weeks) |
| 6 | Eddie Cochran | Lonely | 1960 | UK 41 - Nov 1960 (1 week), RYM 73 of 1961 |
| 7 | Mishka | Lonely | 1999 | Japan (Tokyo) 70 - Sep 1999 (5 weeks) |
| 8 | Mr Acker Bilk | Lonely | 1962 | UK 14 - Sep 1962 (11 weeks), RYM 153 of 1962 |
| 9 | Peter Andre | Lonely | 1997 | UK 6 - Nov 1997 (9 weeks) |
| 10 | Shannon Noll | Lonely | 2006 | Australia (ARIA) 59 of 2006 |
| 11 | Medina | Lonely | 2010 | ODK Germany 26 - Sep 2010 (11 weeks) |
| 12 | Trancelucent | Lonely | 2005 | France 5 - Feb 2005 (1 week) |
| 13 | Global Deejays | Lonely | 2005 | France 6 - Aug 2005 (1 week) |
| 14 | Drahdiwaberl & Lukas Resetarits | Lonely | 1983 | Austria 4 - Feb 1983 (2 months) |
| 15 | Lou Bega | Lonely | 2002 | France 9 - Feb 2002 (1 week) |
| 16 | James Borges | Lonely | 2012 | ODK Germany 68 - Dec 2012 (2 weeks) |
| 17 | Deep.Spirit | Lonely | 2004 | Austria 37 - May 2004 (2 months) |
| 18 | Bubble Puppy | Lonely | 1969 | RYM 87 of 1969 |