Song title 557 - Lola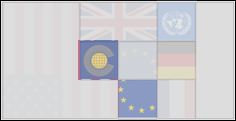 This page lists the chart runs for songs called "Lola" in order of success. This list combines cover versions and distinct songs that happen to share the same title.
If, alternately, you are looking for songs which have the word "Lola" somewhere in the title a better alternative would be to look up the word in the site index for l.
| | | | | |
| --- | --- | --- | --- | --- |
| # | Artist | Song Title | Year | Chart Entries |
| 1 | The Kinks | Lola | 1970 | Keener 1 - Sep 1970 (9 weeks), Holland 1 - Aug 1970 (17 weeks), Eire 1 for 1 week - Aug 1970, New Zealand 1 for 6 weeks - Oct 1970, Springbok 1 - Aug 1970 (12 weeks), UK 2 - Jul 1970 (14 weeks), Canada 2 - Oct 1970 (8 weeks), Belgium 2 - Jul 1970 (32 weeks), Germany 2 - Aug 1970 (5 months), Switzerland 4 - Sep 1970 (13 weeks), France 5 - Aug 1970 (2 weeks), Australia Goset 6 - Oct 1970 (22 weeks), DDD 6 of 1970, Record World 7 - 1970, US Billboard 9 - Aug 1970 (14 weeks), South Africa 13 of 1970, D.Marsh 14 of 1970, Europe 26 of the 1970s (1970), POP 35 of 1970, Canada 38 of 1970, nuTsie 38 of 1970s, KQV 50 of 1970, US BB 52 of 1970, OzNet 60, US Radio 76 of 1970 (peak 9 6 weeks), US CashBox 78 of 1970, Belgium 82 of all time, Scrobulate 92 of funny, Brazil 100 of 1971, Germany 153 of the 1970s (peak 2 19 weeks), TheQ 183, Rolling Stone 422, Acclaimed 459 (1970), WXPN 511, UKMIX 893, RYM 6 of 1970, one of the Rock and Roll Hall of Fame 500 |
| 2 | Bob London | Lola | 1955 | Flanders 1 - May 1955 (7 months) |
| 3 | Los Brincos | Lola | 1967 | Spain 1 for 7 weeks - Jul 1967 |
| 4 | Pessoal do Bloco | Lola | 1910 | Brazil 30 of 1910 |
| 5 | Duo Fasano | Lola | 1951 | Italy 49 of 1951 |
| 6 | Andy Taylor | Lola | 1990 | UK 60 - Oct 1990 (3 weeks) |
| 7 | Barcelone | Lola | 1987 | France 5 - Jan 1987 (1 week) |
| 8 | Superbus | Lola | 2007 | Switzerland 72 - Jun 2007 (6 weeks) |
| 9 | Krisma | Lola | 1978 | Italy 55 of 1978 |
| 10 | Natural Born Hippies | Lola | 1999 | ODK Germany 72 - Feb 1999 (6 weeks) |
| 11 | The Raincoats | Lola | 1979 | Guardian Indie 39 |