Song artist 633 - The Cardigans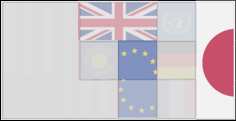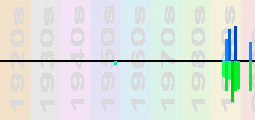 This page lists the song chart entries of The Cardigans. The songs are listed with the most widely successful first.
The members of the Swedish group called by this name were born in the 1970s, so the 1958 hit in Canada was, almost certainly, another group by the same name.
| | | | | |
| --- | --- | --- | --- | --- |
| # | Artist | Song Title | Year | Chart Entries |
| 1 | The Cardigans | Lovefool | 1997 | Japan (Tokyo) 1 - Aug 1996 (33 weeks), Sweden 1 - Aug 1996 (10 weeks), New Zealand 1 for 2 weeks - Mar 1997, Spain 1 for 1 week - May 1997, UK 2 - Sep 1996 (17 weeks), US Radio 3 of 1997 (peak 1 22 weeks), Brazil 3 of 1997, UK Gold (certified by BPI in Jul 1997), ODK Germany 6 - Apr 1997 (19 weeks) (6 weeks in top 10), Germany 7 - Apr 1997 (4 months), Austria 8 - Jun 1997 (3 months), Belgium 16 - Jul 1997 (6 weeks), Switzerland 22 - Jun 1997 (6 weeks), Holland 24 - Jun 1997 (6 weeks), ARC 25 of 1997 (peak 1 16 weeks), Scrobulate 28 of pop, Japan (Osaku) 30 of 1996 (peak 2 15 weeks), Canada 31 of 1997, Australia 49 of 1997, POP 61 of 1997, Germany 370 of the 1990s (peak 6 12 weeks), RYM 27 of 1996 |
| 2 | The Cardigans | My Favourite Game | 1998 | Sweden 1 - Sep 1998 (12 weeks), Spain 1 for 1 week - Dec 1998, Japan (Tokyo) 3 - Sep 1998 (13 weeks), UK 14 - Oct 1998 (18 weeks), Holland 14 - Oct 1998 (8 weeks), Scrobulate 18 of swedish, Poland 25 - Oct 1998 (12 weeks), Holland free40 50 of 1998, ODK Germany 90 - Oct 1998 (6 weeks), RYM 31 of 1998 |
| 3 | The Cardigans | Carnival | 1995 | Japan (Tokyo) 1 - Apr 1995 (22 weeks), Japan (Osaku) 4 of 1995 (peak 3 29 weeks), UK 35 - Jun 1995 (3 weeks), Acclaimed 1669 (1995) |
| 4 | The Cardigans | Erase/Rewind | 1999 | France 5 - Jan 1999 (1 week), UK 7 - Mar 1999 (9 weeks), Norway 14 - Feb 1999 (7 weeks), Poland 14 - Mar 1999 (9 weeks), Sweden 31 - Feb 2008 (3 weeks), Switzerland 39 - Apr 1999 (1 week), Italy 46 of 1999, ODK Germany 71 - Mar 1999 (6 weeks), Japan (Tokyo) 96 - Feb 1999 (1 week), RYM 18 of 1999 |
| 5 | The Cardigans | For What It's Worth | 2003 | Sweden 1 - Feb 2003 (10 weeks), Japan (Tokyo) 10 - Mar 2003 (9 weeks), UK 31 - Mar 2003 (2 weeks), Poland 39 - Apr 2003 (13 weeks), RYM 104 of 2003 |
| 6 | The Cardigans | You're the Storm | 2003 | Sweden 1 - Jun 2003 (3 weeks), Scrobulate 12 of swedish, UK 74 - Jul 2003 (1 week) |
| 7 | The Cardigans | I Need Some Fine Wine & You, You Need To Be Nicer | 2005 | Sweden 2 - Sep 2005 (16 weeks), Scrobulate 19 of swedish, UK 59 - Oct 2005 (1 week), ODK Germany 93 - Oct 2005 (1 week) |
| 8 | The Cardigans | Sick & Tired | 1994 | UK 34 - Sep 1995 (3 weeks), Japan (Tokyo) 92 - Nov 1994 (1 week), RYM 186 of 1994 |
| 9 | The Cardigans | Rise 'N' Shine | 1995 | Japan (Tokyo) 23 - Nov 1995 (10 weeks), UK 29 - Feb 1996 (2 weeks) |
| 10 | The Cardigans | Your New Cuckoo | 1996 | Japan (Tokyo) 25 - Dec 1996 (9 weeks), UK 35 - Sep 1997 (2 weeks) |
| 11 | The Cardigans | Don't Blame Your Daughter (Diamonds) | 2006 | Sweden 1 - Feb 2006 (14 weeks) |
| 12 | The Cardigans | Hanging Around | 1999 | Sweden 16 - Jun 1999 (1 week), UK 17 - Jul 1999 (4 weeks) |
| 13 | The Cardigans | Been It | 1996 | UK 56 - Dec 1996 (1 week), RYM 70 of 1997 |
| 14 | The Cardigans | Hey! Get Out Of My Way | 1995 | Japan (Tokyo) 8 - Aug 1995 (13 weeks) |
| 15 | The Cardigans | Your Graduation Means Goodbye | 1958 | Canada 19 - Mar 1958 (5 weeks) |
| 16 | The Cardigans | Live & Learn | 2003 | Sweden 4 - Dec 2003 (11 weeks) |
| 17 | The Cardigans | Iron Man | unknown | Scrobulate 55 of covers |
| 18 | The Cardigans | Communication | unknown | Scrobulate 68 of swedish |
| 19 | The Cardigans | Paralysed | unknown | Scrobulate 69 of swedish |
| 20 | The Cardigans | Sabbath Bloody Sabbath | unknown | Scrobulate 94 of covers |
In addition to the above listed songs The Cardigans also contributed to the following entries:
| | | | | |
| --- | --- | --- | --- | --- |
| # | Artist | Song Title | Year | Chart Entries |
| 1 | Tom Jones & The Cardigans | Burning Down the House | 1999 | Sweden 3 - Sep 1999 (6 weeks), Norway 4 - Sep 1999 (10 weeks), UK 7 - Sep 1999 (7 weeks), France 7 - Sep 1999 (1 week), Japan (Tokyo) 11 - Sep 1999 (11 weeks), Austria 23 - Nov 1999 (2 months), Poland 27 - Sep 1999 (6 weeks), ODK Germany 27 - Sep 1999 (15 weeks), Switzerland 31 - Oct 1999 (7 weeks) |